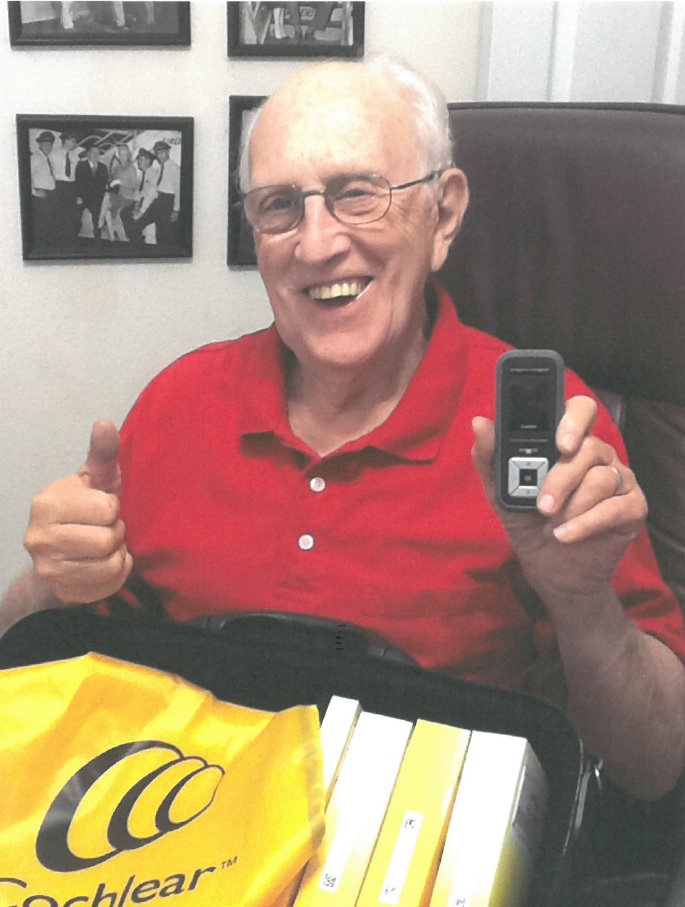 Fred T. struggled with chronic ear problems his whole life. Finally, an ENT told him a cochlear implant may be a good solution for him, and he went forward with the procedure at 86 years old. Now at 88, Fred uses the Smart Bimodal Hearing Solution, pairing a Nucleus® Cochlear Implant in one ear with a ReSound hearing aid in the other. He particularly enjoys using the Cochlear™ True Wireless accessories with his Cochlear implant and ReSound hearing aid. Fred explains more below.
"I was born in October 1927, and my hearing problems began at seven years old. No medical procedure seemed to help my chronic problems as a child. In 1956, I was told that I had a middle ear infection (otitis media), and the only solution was a radical mastectomy to my left ear, which involved removing my eardrum.
For years, I was told that a hearing aid would not help me. Finally in 2004, I did get a hearing aid. It was an improvement, but I continued to lose more hearing. My ENT (ear, nose and throat) specialist suggested I look into a cochlear implant.
My search began in 2013. I began going to local Hearing Loss Association of America (HLAA) and Cochlear chapter meetings. I learned from people there and gathered information on what was available.
A huge motivation for me was my five-year-old grandson. Knowing that I did not hear well, my grandson wrote me a note that I still have. It says, 'Do you want to play blocks?' He then turned to my wife, his grandmother, and said, 'Gaga, you don't have to hear to play blocks.' He and I still play blocks today.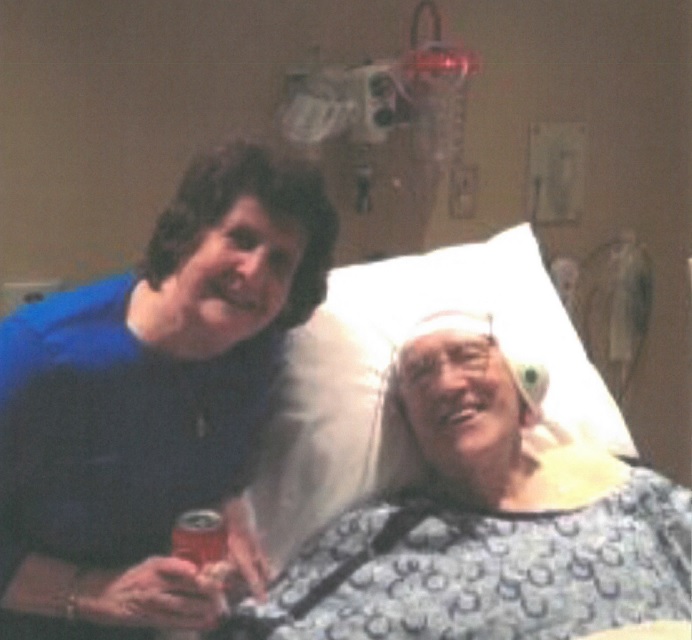 After completing the necessary requirements, I had my Cochlear implant surgery June 9, 2014 and was activated July 8, 2014. It was amazing; I did not realize what I had been missing.
My first experience was riding home after activation. I asked my wife what was that clicking noise. She informed me that it was the directional signal of the car. That was one of many sounds that I had not been hearing.
Things continued to improve as new wireless accessories became available. Also, I have a ReSound hearing aid on my right ear. The wireless accessories pair with both my Cochlear implant and my ReSound hearing aid.
The accessory I like best is the Wireless Mini Microphone 2+. Previously, road noise while driving made it difficult for me to understand what my wife was saying. Now she wears the Mini Mic 2+, where sound streams directly to my sound processor, and I can hear her.
I also use the Wireless Phone Clip. Previously, hearing on the phone was another problem I had, and the Phone Clip provides much improvement for me.
My wife and I are Grief Recovery Facilitators at our local church. With my wife wearing the Mini Mic 2+, we can communicate as we move about the room during our presentations. Also in small group meetings, I have given the Mini Mic 2+ to the presenter. It works especially well when they turn to write on the board and are not facing you.
The Mini Mic 2+ can also be used when sitting with a group of people by placing the mic on the table. At restaurants, the Mini Mic can also be used with the people you are with. This eliminates a lot of the background noises for me.
At 88 years old, I feel rejuvenated! Now I can actively participate in life. These past two years have given me such confidence and more importantly a renewed sense of purpose in my life.
I urge anyone with profound hearing loss to not wait any longer. Investigate hearing loss support groups and go talk to people who can help!"
Learn more about Cochlear's Smart Bimodal Hearing Solution here.