After upgrading her Cochlear™ Baha® System sound processor twice, nurse Lyn continues to leverage the latest technology to make the most of her passions for hiking, camping and traveling. Lyn shares her hearing journey and her favorite features of the Cochlear Baha 6 Max Sound Processor.
For hiking enthusiasts, true joy doesn't just lie in the final destination or sweeping view, but throughout the entire journey — the physical challenge, the calming breeze and the sounds of nature overhead. When avid hiker Lyn began to lose hearing in one of her ears, she didn't realize how much she was missing out on one of her favorite hobbies. "I've been camping and traveling my whole life. I was lucky that my parents took me all over the continent as a kid, and I continued to travel and explore the outdoors throughout adulthood."
In 2000, Lyn developed Meniere's disease, a disorder of the inner ear that can lead to dizzy spells and hearing loss, which eventually caused her to lose hearing in her left ear. "People say it's a terrible disease, but it actually turned out to be a godsend for me. It forced me to go to the doctor and advocate for my health, which is when I also learned I had breast cancer. In a way, the disease saved my life."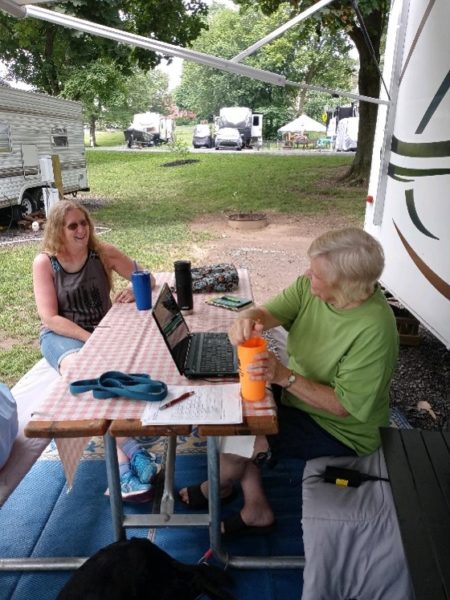 Facing unilateral hearing loss
While Lyn underwent treatment for breast cancer, her hearing was put on the back burner. She struggled to hear in both personal situations and professional settings as a nurse. "I worked in an old cement building and sound just bounced everywhere. It became very difficult for me to hear, and hearing aids weren't an option because I needed to be able to use a stethoscope."
By the end of the day, Lyn was exhausted from struggling to hear. "I would piece together every third word or so of what patients were telling me and try my best to make sense of it. Sometimes I would answer questions and people would look at me funny, and I would realize whatever I guessed was not what they asked me."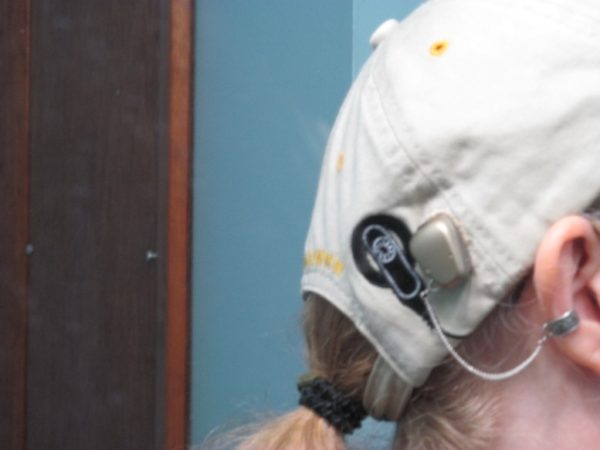 Discovering the Cochlear Baha System
When Lyn entered breast cancer remission, her doctor let her know that she was a candidate for the Baha System. "I hadn't heard of the technology before, but I was very interested in what it could do for me."
She received the Cochlear Baha BP100- Power Sound Processor in 2012 and noticed an immediate change in her hearing. "Later that day, my husband was pulling a piece of paper out of his pocket, and I whipped my head around to look at him — I'll never forget the look of shock on his face that I had heard the paper. That's how much it changed my hearing."
Lyn loved the sound technology so much that she upgraded to the Baha 5 Sound Processor in 2017, which was covered by her insurance. When the Baha® 6 Max Sound Processor1 was released, Lyn didn't hesitate to again upgrade to the latest sound technology.
With each upgrade, Lyn has been amazed at how much the sound quality* and technology has enhanced.2 3 4 "I was outside at my sister's house right after I upgraded to the Baha 6 Max Sound Processor. She has a big wind chime, and it was a windy evening, so I thought it was a good opportunity to sit really close to it and test out my new technology — I couldn't believe there was no feedback at all."
Harnessing new technology
One of the Baha 6 Max Sound Processor features Lyn was most excited about was the ability to directly stream sound from her smartphone.* "I love that I can stream everything from my Google Pixel 5** — social media apps, music, phone calls."
She also enjoys the Cochlear True Wireless™ TV Streamer. "My husband has this really bad habit of sitting between my recliner and the TV at night, which used to make it harder to hear. It doesn't matter anymore because I can use the TV streamer!"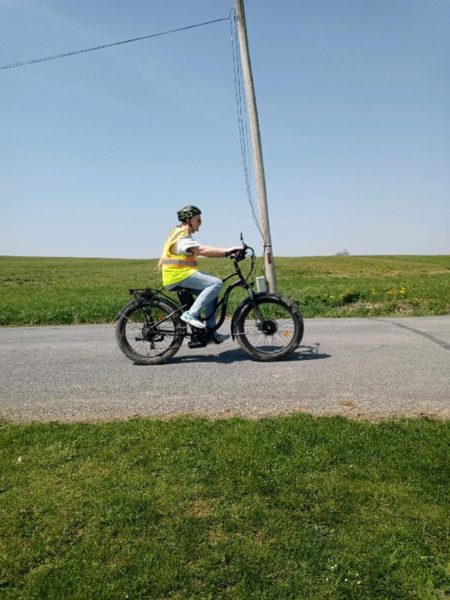 Joining the Cochlear community
A couple of years after Lyn received her first sound processor, she became involved with the Cochlear community, attending state-wide events and meetings and serving as a volunteer. "I love to help people who are just starting out because I know how overwhelming it can be at first. I love talking to people, sharing helpful tips and answering questions."
She also encourages new and veteran recipients to take advantage of Cochlear's Rehabilitation Resources. "I love working on my word recognition and still do the daily passages every now and then. After I got the Baha System, my word recognition just skyrocketed — especially helping me decipher words that sound the same."
Advice for others
For those considering a sound processor upgrade, Lynn has some advice. "The technology is too amazing not to go for it. Consider the range of technologies available, the kind of life you want to lead, and which one will be most valuable to you. Be sure to talk to several people who have been there — there are so many volunteers eager to help."
After I received the Baha System, I learned how much I was missing out on some of my favorite activities. "When I went hiking, I could hear the birds, pickup the subtle breeze between the trees and the sound of the fire crackling. I didn't realize how many sounds I was missing with just one ear — and new technologies only continue to enhance my life."
Are you ready to take travel and hiking to the next level with the Baha System? Learn how you can upgrade your hearing experience.