McKenna N., a Baha® recipient and 2016 Anders Tjellström Scholarship winner, is working as a summer intern supporting the Cochlear Recipient Services team. Below she talks about her journey and experience with the Baha system.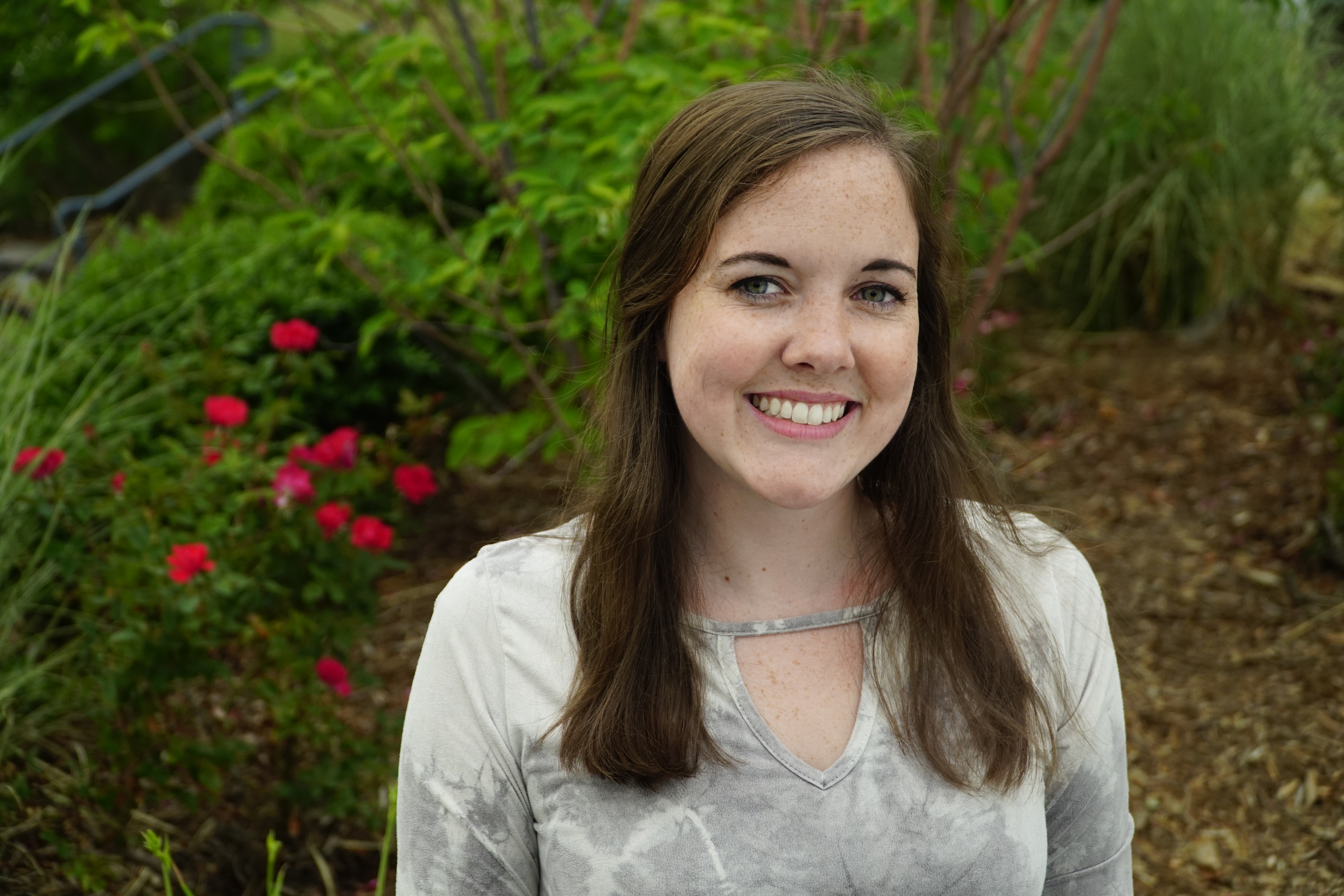 My hearing loss journey started 21 years ago when I was born, and Cochlear is the gift that continues to positively impact my life in many ways.
For as long as I can remember, I was told traditional hearing aids would not benefit me due to the structural deformities of my left ear. I grew up having surgeries, regularly visiting my surgeon, Dr. Brechtelsbauer, and struggling daily with my unilateral conductive hearing loss. Though I became more and more frustrated as I got older, I still maintained a positive attitude toward my condition because I accepted it was a part of me.
Several years ago, my doctor introduced me to the Baha system, and I knew  I wanted to get it.
I would be headed off to college and I was worried about being able to hear in larger college classrooms and noisy environments. So, a couple years later I moved forward with the Baha implantation surgery, as it was the best option for my type of hearing loss.
When my Baha was activated a few months later, I couldn't believe how I lived the first 18 years of my life without it. It was incredibly emotional and exciting for not only me, but also my family who watched my face light up as my Baha was turned on for the first time. The bubble I felt I had been living in my whole life, isolating me from the world around me, had finally been popped.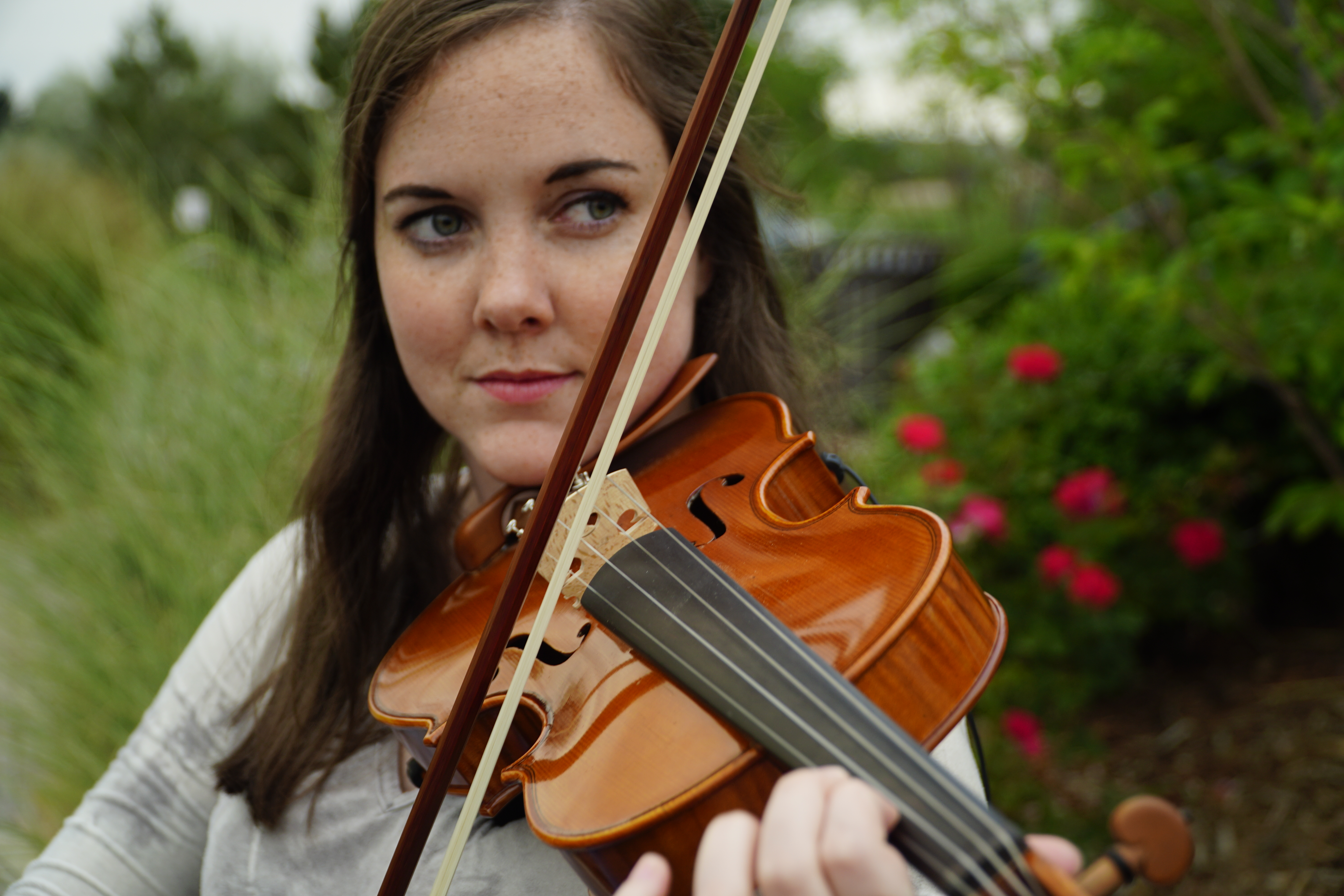 One of the biggest differences I experienced after getting my Baha activated was the sound of me playing my violin. I grew up playing since age 3 and have played in several weddings for family members and close friends. As I play in more weddings with my Baha, I am constantly amazed by the difference it makes in me hearing my own music.
As I pursue my career as a Special Education teacher, I feel more confident around my students. Before the Baha, I always worried I wouldn't be able to hear one of my students if they needed me, but now I don't miss a word. I am thankful that my hearing loss has allowed me to connect more with my students and to be more sympathetic to the daily struggles they face due to their disabilities. However, they inspire me every day to overcome any challenges that come my way.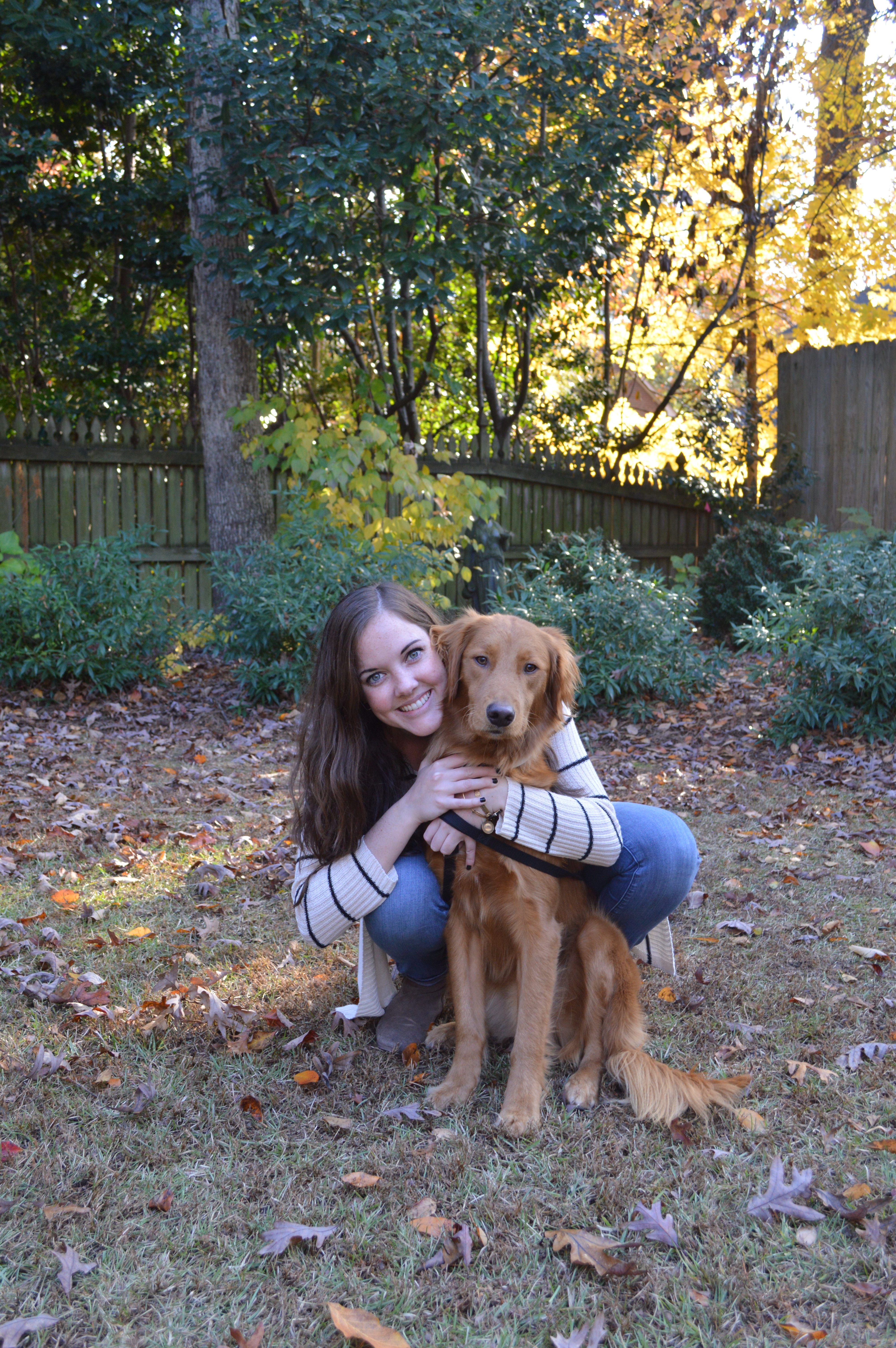 My Baha system also allows me to train assistance dogs for individuals with disabilities through a non-profit organization based in Wilmington, NC. I completed the four course Assistance Dog Training Program at my university and am now certified as an assistance dog public access trainer. This organization has given me an opportunity to connect with more people with disabilities as I have trained 6 dogs over the past year who are benefitting their clients in many ways. Most recently, I trained a dog named ROSEY who, among other things, is trained to alert her client with hearing loss to sounds in his environment. I am constantly baffled by the impact dogs have on humans, and I am thankful to be a part of this process more fully with the help of my Baha.
During my sophomore year of college, I was amazed to hear about the Anders Tjellström Scholarship. This scholarship helps Baha® System Implant recipients like myself, to continue to pursue my goals and dreams throughout my college education. I applied and found out shortly before Christmas of 2015 that I was selected to receive the scholarship.
I am thankful to be able to honor Dr. Tjellström and his work as I continue my education and spread the word of the endless benefits of getting a Baha system. My parents have also been very supportive of me through the trials and tribulations of my hearing loss, so I am glad I can relieve some of the financial burden on them through the scholarship.
I am spending 10 weeks at Cochlear doing an internship in the Recipient Services department, and I love being able to work with people who share my passion for helping people. I give my input as a Baha recipient and strive to do everything I can to improve the lives of other recipients.
Through this internship, I met another unilateral Baha recipient for the first time, and it has been incredible to share memories and challenges of our hearing loss.
I will never be able to properly thank Cochlear enough for all that they have given me, but I hope my work during this internship will serve as a thank you to the company and people who continue to impact my life every day.
*Views expressed by Cochlear recipients and hearing health providers are those of the individual. Consult your hearing health provider to determine if you are a candidate for Cochlear technology. Outcomes and results may vary.