Being able to socialize and play online games with friends is a huge step forward for 12-year old Ignacio. So when he upgraded to a Cochlear Baha 6 Max Sound Processor, his world opened up and he was amazed at how clear sounds were.
Connecting with the things he loves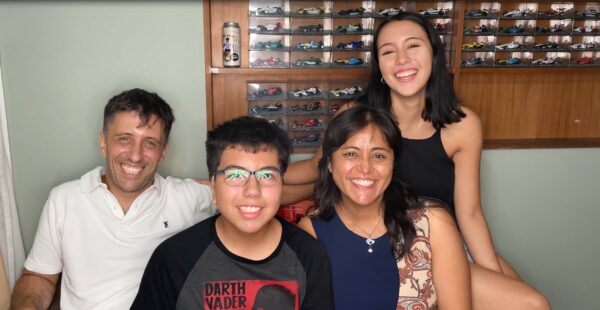 "I really like playing PlayStation and thanks to the new Baha 6 [Max Sound Processor], I was able to broadcast live with my friends…and listen to the sound of the game."
The Baha 6 Max Sound Processor is a premium-power bone conduction sound processor that provides powerful output in a small and discreet design.
"It was a pretty big change and very shocking," he says. "I can hear…my dad speaking to me from the kitchen, hearing the footsteps in the hallway while I was in my room with the door closed…"
The Baha 6 Max Sound Processor is designed to improve your ability to hear in noisy environments1, and it also allows direct streaming from compatible* Apple® and Android™ devices2.
Protection to get out and play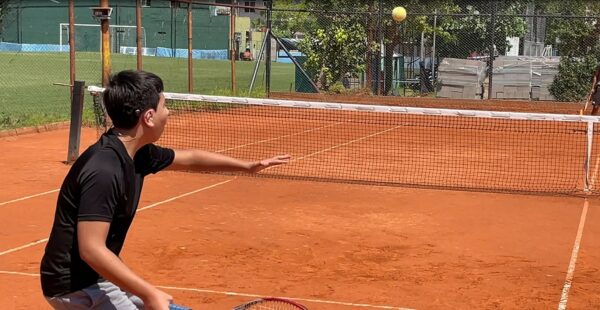 It also features a high level of dust and water protection for enhanced durability3
It's these features that Ignacio is now enjoying when he's playing tennis or soccer, and even while playing video games with his cousin and other friends.
"I recently started playing tennis and thanks to the new Baha I can hear my teacher and my friends louder and clearer," he says.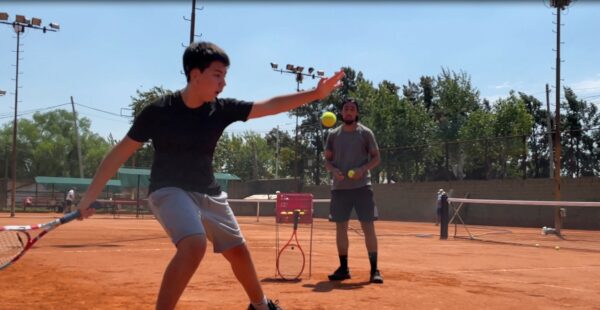 "Ignacio also loves playing soccer and is no longer worried about losing his sound processor as he uses a Cochlear™ Safety Line, a retention option that helps prevent him from losing his device.
"I'm a goalkeeper and thanks to the connection and the security line, I wasn't afraid of [damaging or losing] the two processors when saving a penalty," he says.
Could a Cochlear upgrade open up a whole new world of sound for you?
Find out more: Cochlear's Baha 6 Max Sound Processor
The Baha 6 Max Sound Processor provides additional power and access to higher frequencies for noisy classroom situations
For information regarding the compatibility of Cochlear's Sound Processors with Apple or Android devices, visit www.cochlear.com/compatibility.Android is a trademark of Google LLC. Apple, the Apple logo, Apple Watch, FaceTime, Made for iPad logo, Made for iPhone logo, Made for iPod logo, iPhone, iPad Pro, iPad Air, iPad mini, iPad and iPod touch are trademarks of Apple Inc., registered in the U.S. and other countries. App Store is a service mark of Apple Inc., registered in the U.S. and other countries.