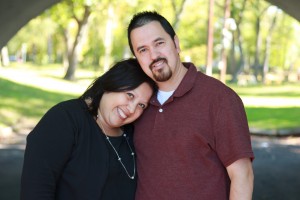 "I have been dealing with hearing loss in my left ear since my late teens. Being diagnosed with single-sided deafness is hard. People assumed that because I had one good ear, I should be able to hear them. But it was a struggle. It was hard to understand people when they were talking. I always had to ask people to talk to my right side and to repeat themselves. I couldn't tell where sound was coming from. In 2012, I went to my ENT office for another surgery on my left ear. The damage was more severe than originally anticipated. It was then my physician suggested the Baha® System.
I tested the Baha System on a Softband. Immediately, I was surprised and shocked. The audiologist walked across the room, and I could tell that she was moving from right to left. For me, being able to hear that transition, it was amazing. I heard the potential the Baha could bring, and was ready to move forward right away. My physician presented both the Baha Attract and Baha Connect Systems. I decided to go with the Baha Connect System to provide me the best possible sound quality.
Using the Baha System has made a huge impact in my life. I can hear people better, understand speech better and identify where sounds are coming from better. People even compliment me that I'm talking clearer. The Baha System has helped improve communication with my wife and two boys who are 2 ½ and 9 years old. We are a bilingual household, speaking both English and Spanish. I no longer have to ask them to repeat themselves as much and everyone is more willing to just start conversations. I even tell the boys there are no more secrets, no more whispering, now I can hear you. I can walk with my children on each side instead of having everyone on my right side. It also has helped me at work. I am responsible for AV/IT at Liberty Science Center. I have been there 19 years. Hearing is very important for my job, and now I can do that better.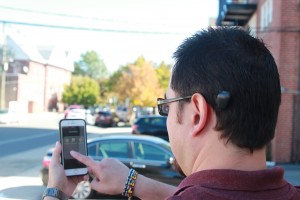 I love the options you have with the Baha System. I use the Phone Clip wireless accessory to talk on the phone. It makes hearing on the phone easier and more convenient for me. I also use the Phone Clip to listen to music from my phone – it sounds great! The iPhone® Smart App makes it easy to check my battery, adjust volume and change settings. I use it throughout the day when I change environments, going from quiet to noisy places.
The service I have received from Cochlear has been awesome. The Cochlear team has been very responsive and helpful when I need assistance. I'm so thankful for this technology. It's been a miracle for me. I just wish I knew about the Baha System sooner. I am grateful for the opportunity to share my experience with others. For me, the Baha System has changed my life."
~ Max Florez, Baha System recipient