After suffering from chronic ear infections as a child, Andrea M.'s parents decided to try surgery. Two procedures later, her hearing loss didn't get better. It got worse, leaving her deaf in one ear. Growing up with single-sided deafness (SSD) wasn't easy for Andrea, and it wasn't until she started studying to be a nurse that she finally felt ready for the Cochlear™ Baha® System. See how much it has changed her life: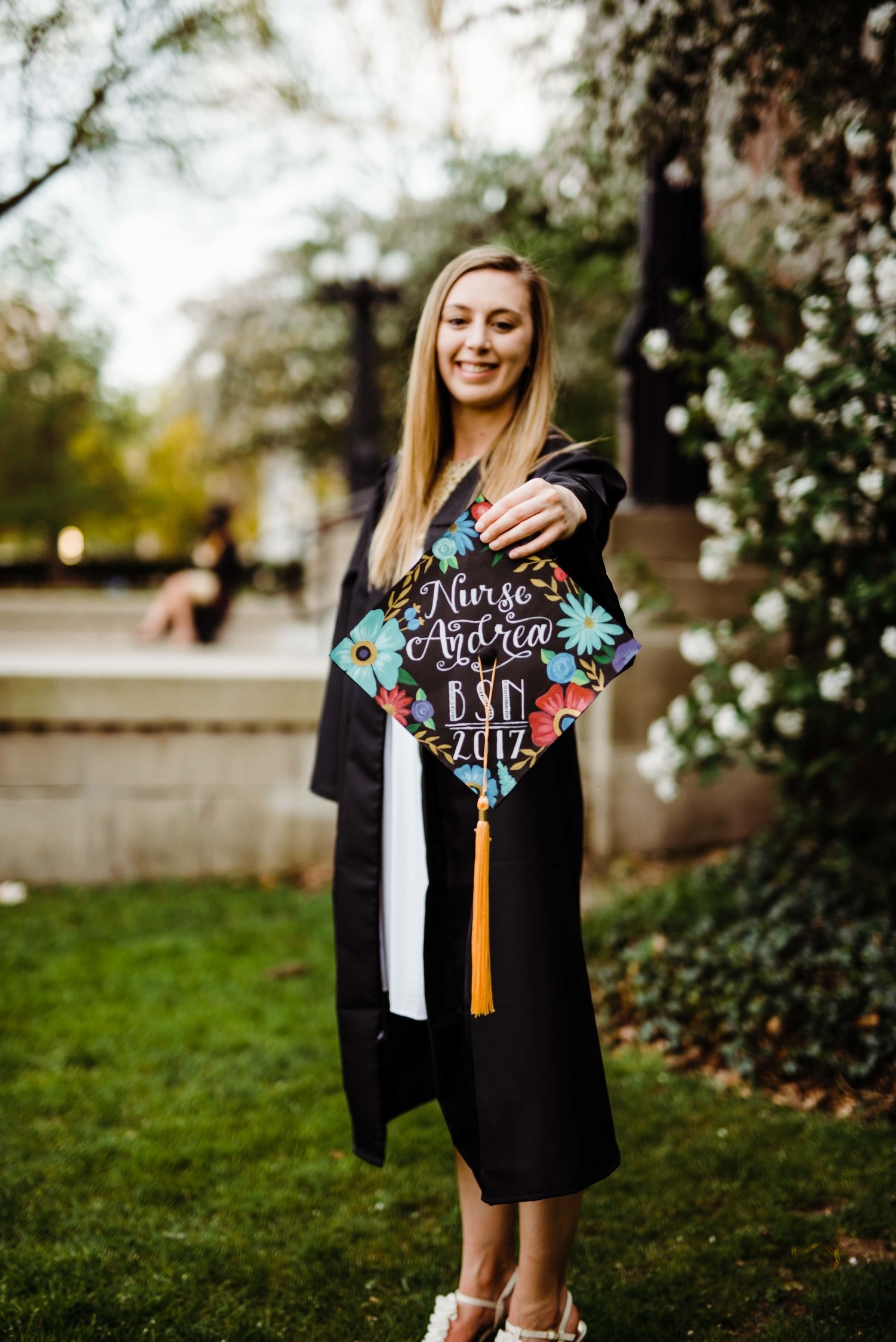 "I was born with normal hearing, and like many infants, suffered from frequent ear infections. At 18 months old, I underwent myringotomy surgery (ear tubes) to help relieve fluid buildup and pressure. Following the removal of the tubes, the perforation in my tympanic membranes never completely closed, which caused mild hearing loss in both ears. When I was 8 years old, I underwent my first tympanoplasty—a type of skin graph—to close the perforations. Unfortunately, the surgery failed to take.
After a second opinion, and a second surgery, it was discovered that my left stapes—a middle ear bone—had disintegrated, which made the second graph unsuccessful. In December 2007, I  went in for a routine post-op checkup during which the doctor explained that I experienced sudden left-side nerve damage, and as a result, lost my hearing in that ear.
For the next nine years, I faced everyday struggles with SSD in school, home and outside environments.
If you or a loved one has SSD, see if the Baha System could be a solution: Cochlear.com/US/BahaSystem. 
In high school, I knew I needed extra support and utilized an FM system. It helped me, but I hated it because people made fun of me for sitting at the front of the class and being a 'teacher's pet.' People would deliberately whisper in front of me. They had little tolerance for my hearing deficit. I could pick up some words, but the most common was always 'nevermind.' I had a hard time accepting I might need additional assistance. As a young kid, I wanted nothing more than to be invisible and to never speak up about my hearing loss.
However, I refused to let my hearing loss impact my career choice or academic pursuits. I chose to go to a large university—The University of Michigan—and study nursing. I learned how to be an advocate for myself, self-disclosing and educating others about my hearing loss. I wanted to emphasize that despite my physical disability, I could achieve whatever I sought to do. I accepted that I had to overcome a few obstacles along the way. I became OK with knowing that for someone who can do something in 'X' number of steps, I may have to do it in 'X' plus 2.
As I entered my senior year of college, I realized having a hearing deficit in a medical profession and in a hospital setting was physically and mentally exhausting. I had been aware of the Baha System for many years, but I was concerned about surgical nature of the solution. While at a routine six-month appointment, I tested the product and decided to go for it.
I underwent surgery in May 2016, and my Baha 5 Sound Processor was activated in August 2016. One of the first sounds I heard was the ticking of a clock. I remember looking at my audiologist and saying, 'What is that obnoxious ticking sound?' It was the clock. I was immediately exposed to a whole other world of subtle sounds I never realized existed.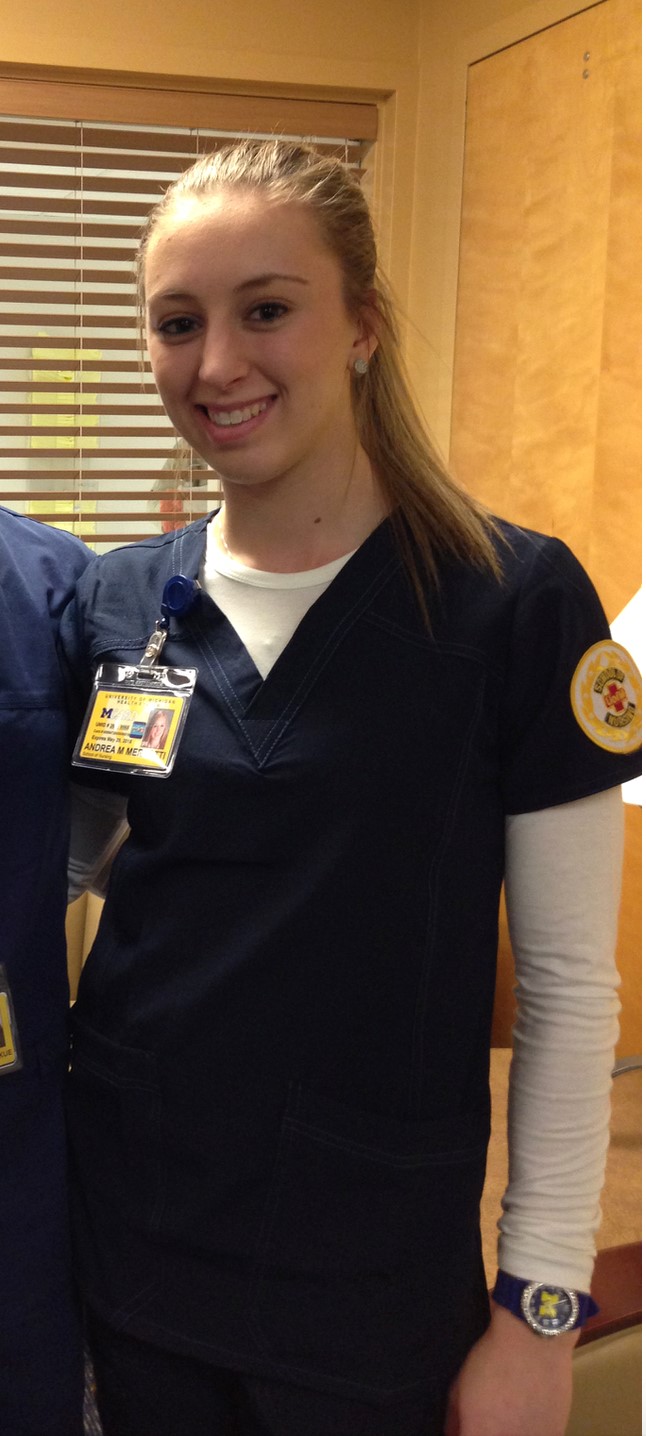 The most memorable moment of my activation though, was when my mom whispered in my deaf ear, and I could hear! I couldn't believe it. Following my hearing loss, I never thought I would experience that again.
My world has definitely changed since receiving the Baha System. I can hear little things I forgot existed, engage in large discussions, and hear more sounds in social and nursing settings.
With a hearing impairment, I got so caught up on the things I couldn't hear. I immediately thought life would be perfect when I could hear everything again. I wasn't prepared to have to learn to adapt and manage background noise while learning new sounds because my world was so quiet for so long.
There are many accessories that are offered with the Baha System, but my favorite is the True Wireless™ Mini Microphone 2+. As a college student, this accessory was my best friend. I gave it to the professor to wear while I was in class, and the lecture streamed directly to my Baha 5 Sound Processor. I then used the Baha Smart App on my iPhone® to adjust the volume of the professor's voice, as well as the volume of surrounding noise simultaneously being processed.
With respect to my major, I use a stethoscope that offers an auxiliary input, which allows me to plug my Mini Mic directly into it; and while using my Smart App, I can stream the sound directly to my processor.
While I have never let my hearing deficit deter me from pursuing my goals, I feel I can live a more typical college life with my Baha System. I go out with my friends in loud environments, and I engage in social activities I previously avoided. I wear my Baha device while working out and during sports. Overall, I am extremely grateful for my Cochlear Family, the support and love I have from them and the opportunity to 'Hear now. And always'."
©2017. iPhone is a trademark of Apple Inc., registered in the U.S. and other countries.