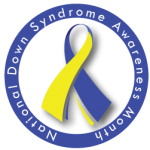 October is Down Syndrome Awareness Month.  This month is all about celebrating people with Down Syndrome and making others aware of their abilities and accomplishments.
Chloe's Story
Chloe's mother admits she has always been a bit of a "drama queen" – but it wasn't until she got her Baha® bone conduction hearing system as a 10-year old that Chloe was able to pursue her love of acting.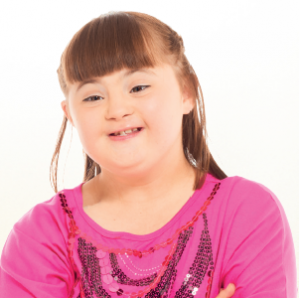 Chloe was born with Down Syndrome and suffered from chronic ear infections throughout her childhood, which eventually led to hearing problems. When she was three, Chloe's hearing loss got so bad it affected her speech, language acquisition and her ability to interact socially. She tried in-the-ear hearing aids for a while, but found it increasingly difficult to manage because her ear canals are much narrower than normal – typical in children with Down Syndrome. Chloe's mother, Jane, was later advised that the Baha System was an option for her daughter.
"Chloe loves drama and attends a very good secondary school that specializes in drama so she can devote more time to her passion. She is my drama queen and a budding actress, dancer and musician. She is becoming a young lady and her life is changing. Developing language and communication skills has played a big part in this and will continue to do so.
Chloe's language skills and attention skills have flourished over the last four years; her school work is improving and she finds it easier to socialize with groups of friends. Her vocabulary has grown, she is learning new words each day and she is definitely more attentive to those talking to her (apart from when she chooses not to!). I dread to think how she would have coped when her hearing levels were so low, and she hardly had any language. The world would have been a very lonely and scary place for her.
My one aim for my daughter has been to become as independent as her disability would allow her. The Baha System has contributed to this goal. She can order her food in restaurants. She can shop at the supermarket. She is also very good at being a typical teenage and slamming doors on me!
I can't begin to explain what a difference Chloe's Baha has made to her life and to all our lives really. I just wish she'd been given one earlier. Both her confidence and sense of fun have really increased. I just want her to be happy in life and do what she enjoys. Who knows, maybe she'll be able to fulfill her dream one day of being on a big stage.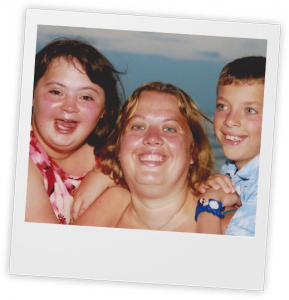 I would recommend it for any parent or young person who needs it. Read the literature, speak to the professionals and learn if it's right for your child! It opens many doors and not once have we looked back."
Chloe's mother Jane won the Birmingham Parent of the Year Award for her tireless work with a special needs support group, as well as caring for her own two children who both have special needs.