Sean McElwee, star of the A&E's reality TV show "Born this Way," battled hearing loss most of his life, a common associated condition affecting those born with Down syndrome. Sean managed the loss of his hearing on his right side for years but then began struggling to hear out of his remaining good ear, causing him to seek a solution in the CochlearTM Baha® System.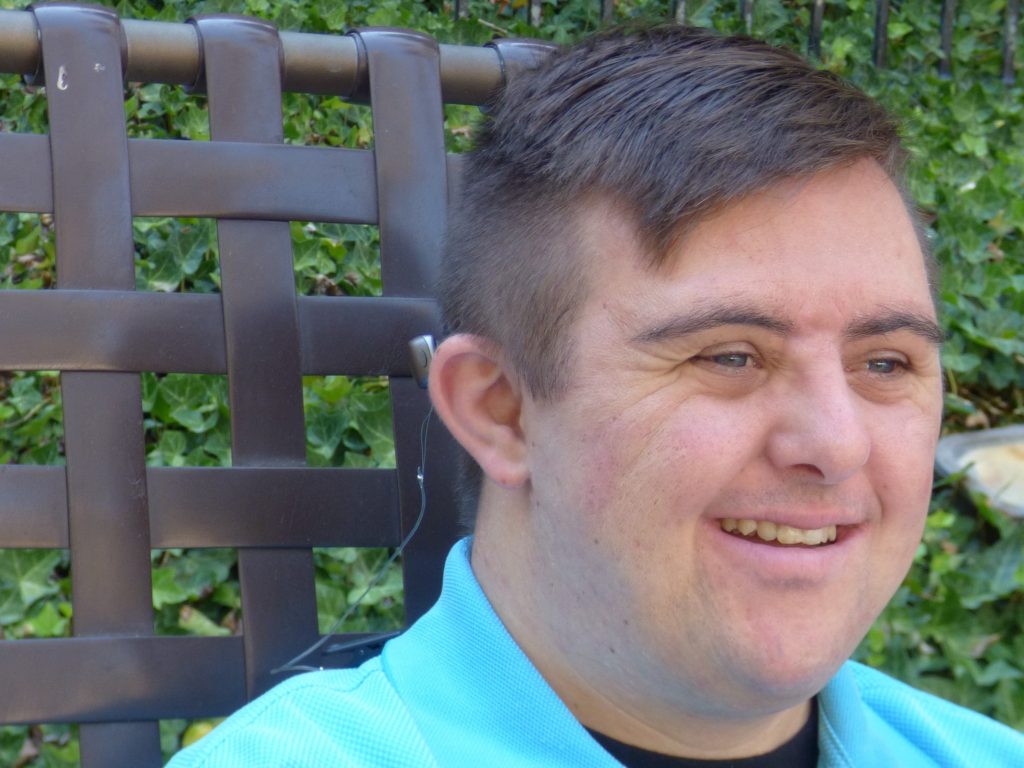 "I have Down syndrome, and when I was born I didn't hear well in my right ear. Then when I was 6 years old, I couldn't hear out of my right ear at all, so I always had to tell people to sit on my left so I could hear them talk.
Last year my hearing started to get harder out of my good ear, so I got a hearing test. I found out I needed a hearing aid. My mom took me to see an Ear, Nose and Throat (ENT) doctor to try to fix my left ear. He told me I could try hearing aids or the Baha System to treat my hearing loss. My doctor explained that with the Baha System, I could put it on my right ear and then I could hear those sounds from my good ear.
I got to try the Baha 5 Sound Processor in my doctor's office before I decided to go forward with surgery. When I was trying it and sticking to my head, I could hear all the sounds. It was so amazing and awesome, so I decided to go with the Baha System.
When I got my Baha 5 Sound Processor turned on it was so cool. I now can tell my dates to sit on my right side; I couldn't do that before.
When I put my Baha 5 Sound Processor on, I look at the Baha 5 Smart App on my iPhone® to see how much battery is left, and if I need to turn the sound up or down, I do it on the app too. It's so awesome and cool. I can also talk on my iPhone and have the sound go straight into my head. I can listen to my iTunes® without headphones, and nobody knows I'm doing that.
I play baseball, golf, bowling, and basketball. I just got a new job at a trampoline park. Now I can hear my coaches, my teammates and my boss when they aren't real close to me.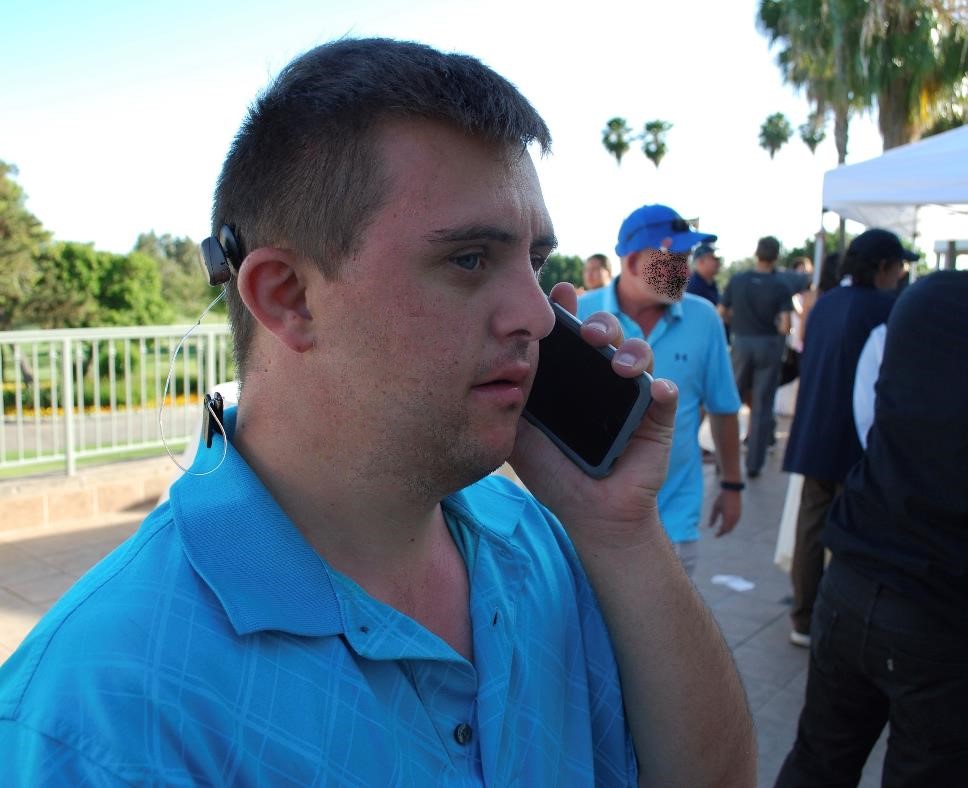 Before in crowds and with a lot of noise like moms and dads and fans clapping for us when I was playing sports, I couldn't hear my coaches at all. They had to touch my shoulder to get my attention. Now I hear them real well and can do what they tell me to do.
I am on the A&E reality TV show "Born this Way," and they filmed my visits to the doctor and the hearing test. Before I got the Baha System, I couldn't hear the producers and the other people on the show with me very well. Now I can hear them and keep up with conversations better. And, I'm not as tired all the time from struggling to hear all day.
I started my own business too. It's called Seanese because I speak my own language. It's t-shirts, bags, mugs, hats and more that all have my picture or funny things that I say on them. It's mostly internet people buying, but when I go to conferences and sell stuff I can hear my fans so much better now.
The Baha System is helping my speech too. It's hard for people to understand my words, and they are getting clearer now that I can hear better."
See Sean's journey to getting his Baha System in Season 3, Episode 3 of the series: http://www.aetv.com/shows/born-this-way/season-3/episode-3.
If you are interested in learning more about bone conduction implants and how the Baha System could help you, click here.
©2017. Apple, the Apple logo, iPhone and iTunes are trademarks of Apple Inc., registered in the U.S. and other countries.