Roxanne had single-sided deafness (SSD) from sudden sensorineural hearing loss (SSHL) that affected her daily life. After struggling with directionality of sound and bouts of SSHL in her "good ear," Roxanne received a cochlear implant. With hard work and determination, she has found her cochlear implant to be a blessing.
"I have single-sided deafness (SSD) from sudden sensorineural hearing loss, have a cochlear implant and am enjoying my recent upgrade from the Cochlear™ Nucleus® 6 Sound Processor to the Nucleus 7 Sound Processor. I love the direct Bluetooth®1 connectivity to my iPhone®23 which makes streaming quick and effortless as well as having all the controls for my cochlear implant right at my fingertips with the Nucleus Smart App4.
It was a long journey to get to this point, but it was worth every step! My hearing loss happened in adulthood. I had perfect hearing in both ears until 30 years of age when I went to bed one night and woke up with no hearing in my right ear. As a busy, working mother with two young kids and a husband who frequently traveled for work, I had to quickly adjust to my new reality.
My ear, nose and throat doctor (ENT) assured me that the possibility of losing the hearing in my other ear would be like getting struck by lightning, twice. Out of necessity, I adjusted fairly well but never lost the feeling of emptiness on the right side of my head and often found myself in situations with safety concerns due to losing my sense of sound location. It would be startling when people, dogs, cars and bikes would be right upon me before I heard them or having no sense of the direction of sirens and horns when driving.
Lightning striking twice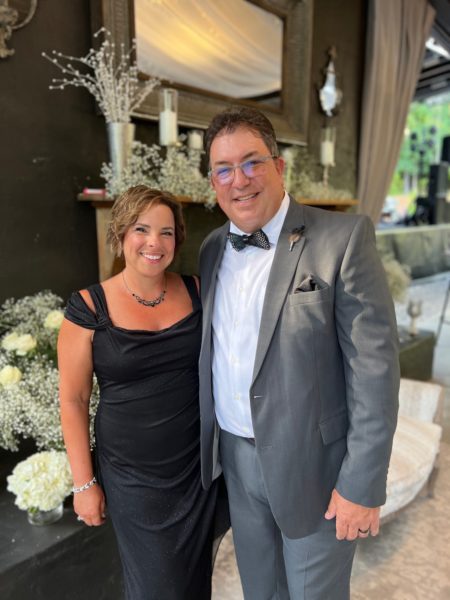 I couldn't really participate in conversations in noisy environments, whether one-on-one or in a group. I always had to make sure I was facing someone when they spoke so I could read their lips in order to 'hear' them. At the age of 31, lighting struck again, and I suffered a bout of sudden sensorineural hearing loss in my 'good' ear. Fortunately, high dose steroids restored my hearing to normal levels in that ear. From that day forward, the first thing I did when I woke up would be testing to make sure I could still hear out of that ear.
I had right single-sided deafness with constant tinnitus for 17 years. I suffered several more bouts of sudden sensorineural hearing loss in my good ear over those years, but with aggressive treatment I was able to restore most of my hearing each time. Over the years I researched cochlear implants, but they were not an option for single-sided deafness (SSD) at that time. After 17 years and my 7th bout of sudden sensorineural hearing loss, my surgeon informed me cochlear implants for SSD were finally being explored. He wanted to know if I was interested, which, of course I was!
Getting a cochlear implant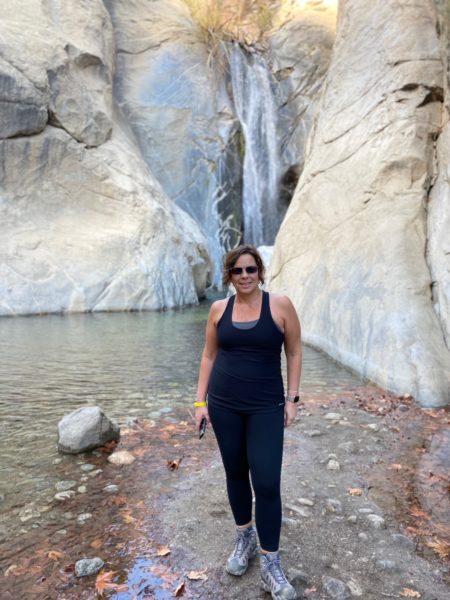 At the age of 47, I was implanted with a cochlear implant. At that time there were very few people in the United States who had undergone CI for SSD. My surgeon had only implanted a couple of people with SSD and none of them had been deaf for as long as I had been. His hope was that I would at least get some environmental sounds with the cochlear implant. He wasn't sure how well the cochlear implant hearing would integrate with my natural hearing ear. There were no other SSD-CI recipients for me to ask what to expect so I would need to take a leap of faith.
There was a large, local group of recipients with Cochlear brand implants and after meeting with them and seeing their success, I was determined to get the new Cochlear Nucleus Implant and become my own success story! I was impressed that there were recipients in the group who had been implanted for over 25 years and yet they were wearing the newest (at that time) Nucleus 6 Sound Processors, just like the recent recipients. I was able to see firsthand that 'Hear Now And Always' was much more than just a motto with Cochlear.
My journey hearing with both ears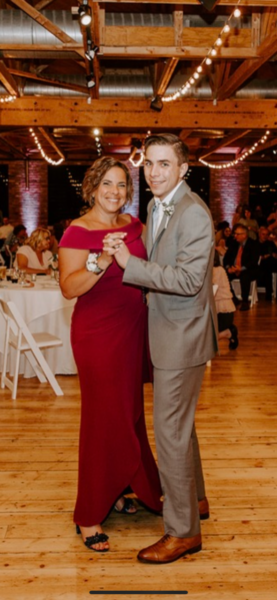 Upon activation, I couldn't understand words or even identify the sound of speech from other sounds. However, I could hear sound, so I knew my surgery was successful and the rest was up to me! I immediately noticed that the hollow sensation on my deaf side was gone, and my tinnitus disappeared when wearing the processor. When we left the office, we had to go to a bank of 6 elevators to get to the parking garage. When I heard the elevator ding, I walked straight to the correct elevator door before it opened. I immediately had sound location back! When I got home the real work began.
I started streaming sound daily to my cochlear implant using my Phone Clip and Mini Microphone. Gradually, I started identifying sounds and speech. Because I had been deaf for so long, it took me longer than some recipients to understand speech (using the cochlear implant alone) and it took a lot of practice. Today, I can understand speech, hear accents, and tell male from female voices, but I still like to use tools like the Cochlear Co-Pilot app to keep my skills sharp.
What it takes to hear with your cochlear implant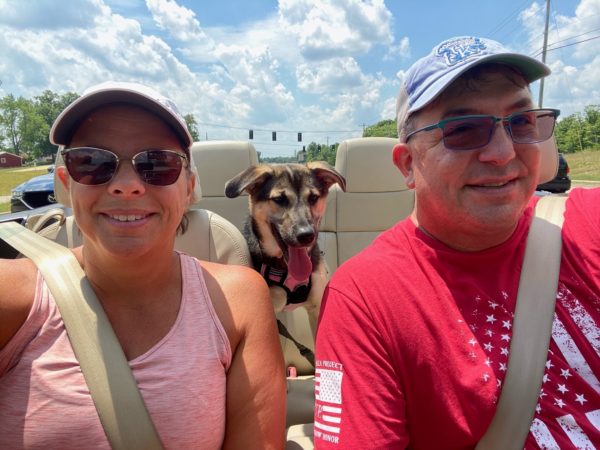 Learning to hear with a cochlear implant when you have SSD is a twofold process. First, it requires daily practice streaming sound directly to your sound processor, to optimize sound and speech recognition. Secondly, the process requires wearing the processor all day so that your brain learns to integrate the two different forms of hearing into one cohesive and normal sound. The CI sound alone is a more mechanical sound compared to my natural ear but when hearing in conjunction with my 'good' ear, it all sounds natural.
I find I miss way less than I used to, especially in loud or group environments, and I no longer need to lipread which was a blessing with mask wearing. Now, in my 50s, I notice my CI ear picking up faint sounds that my 'good' ear doesn't. I get to bike, walk and hike with a newfound confidence and awareness of my surroundings. I now love waking up every day with the assurance that I will be able to hear and communicate, even if I lose all hearing in my other ear. Would I do it over again? YES, in a heartbeat!"
Are you struggling with sudden sensorineural hearing loss? Learn more about cochlear implants here.
5
6