After suffering from sudden hearing loss in June 2016, Manuel has been on a journey back to hearing with the Cochlear™ Nucleus® 7 Sound Processor and is thriving in his pursuit of taekwondo and goal of writing his own novel about deaf athletes.
"I am Manuel and I'm here to share my Cochlear journey. I lost my hearing around June 2016. I had sudden hearing loss, and the doctors weren't sure as to why I had lost it. Back then, I was still in the Army and had recently gotten promoted to Sergeant as well as gotten married in March of that year. When I became deaf, I took it pretty hard. It was a huge hit to me, and I faced many challenges afterwards. After losing my hearing, I was honorably discharged and kept my veteran status.
Participating in a hearing loss study, Deaflympics and taekwondo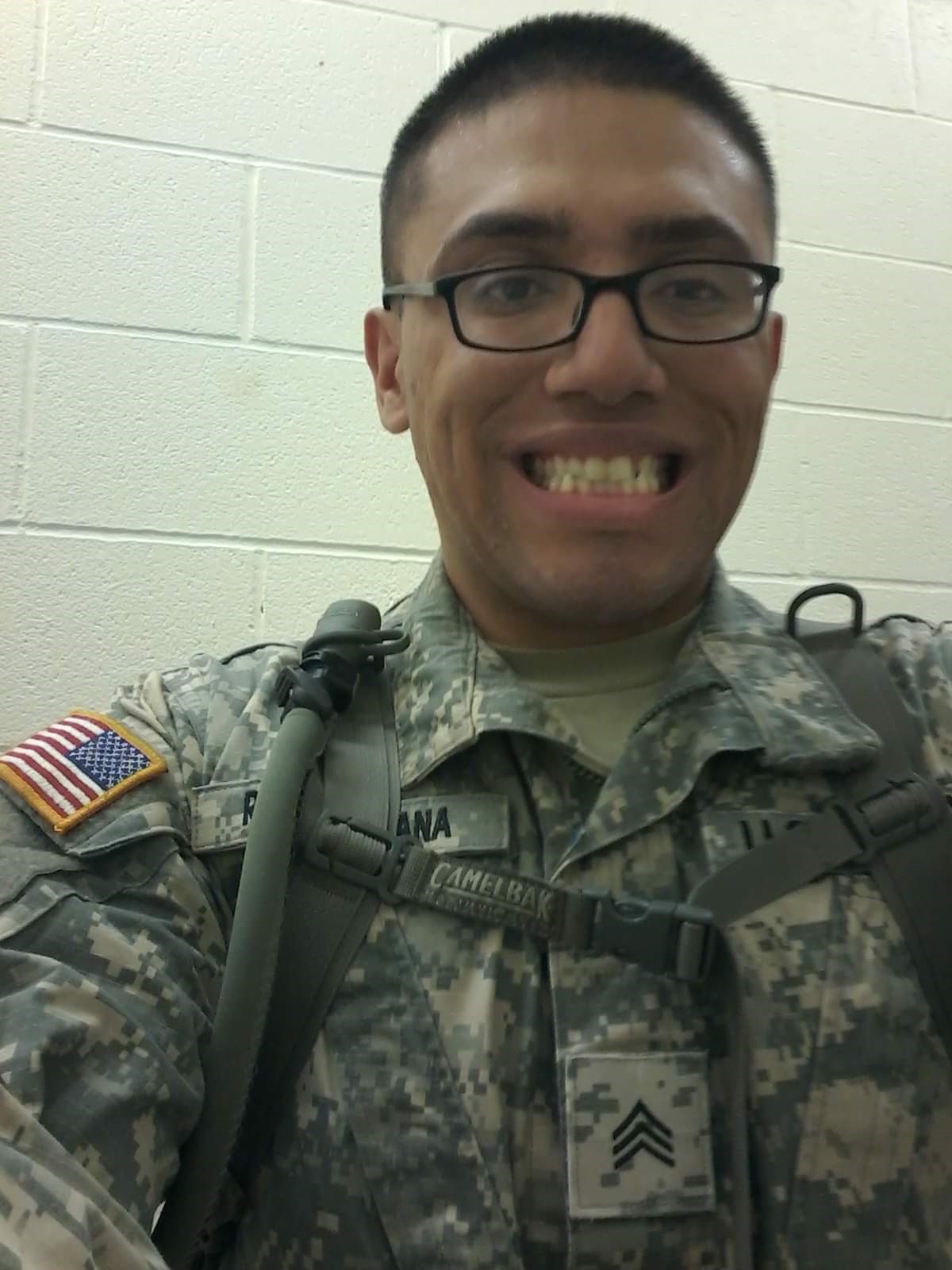 I was seeing many audiologists around this time to find out what had happened to me while also grappling with my sudden hearing loss. A doctor recommended me for a hearing loss study with cochlear implants, and I was on board immediately. The reason I joined the study was that I wanted to hear again, obviously.
Everyone at the research department was really friendly and helpful. I felt welcomed being at Cochlear and comfortable during the testing. The tests were pretty draining, those working there would spend hours recording data they got from me listening to beeps, words and sentences. I often only had a program for a month before they updated it for research. The most memorable moment when I could first hear again with cochlear implants was when I was playing with my 2-year-old daughter and she called for me saying, 'Dada' and I almost cried.
I was pretty upset when I first became deaf and I needed an outlet; that was where the Deaflympics helped me. For those who don't know, it's basically the Olympics, but filled with only those who are deaf and hard of hearing. I was trying to decide what event I wanted to participate in, and in the end, I chose taekwondo. Learning martial arts is hard enough as it is, and being deaf didn't help. Most instructors are hearing, and they don't understand what it meant to be deaf; this further gave me an incentive to hear.
Going back to school and receiving the Nucleus 7 Sound Processor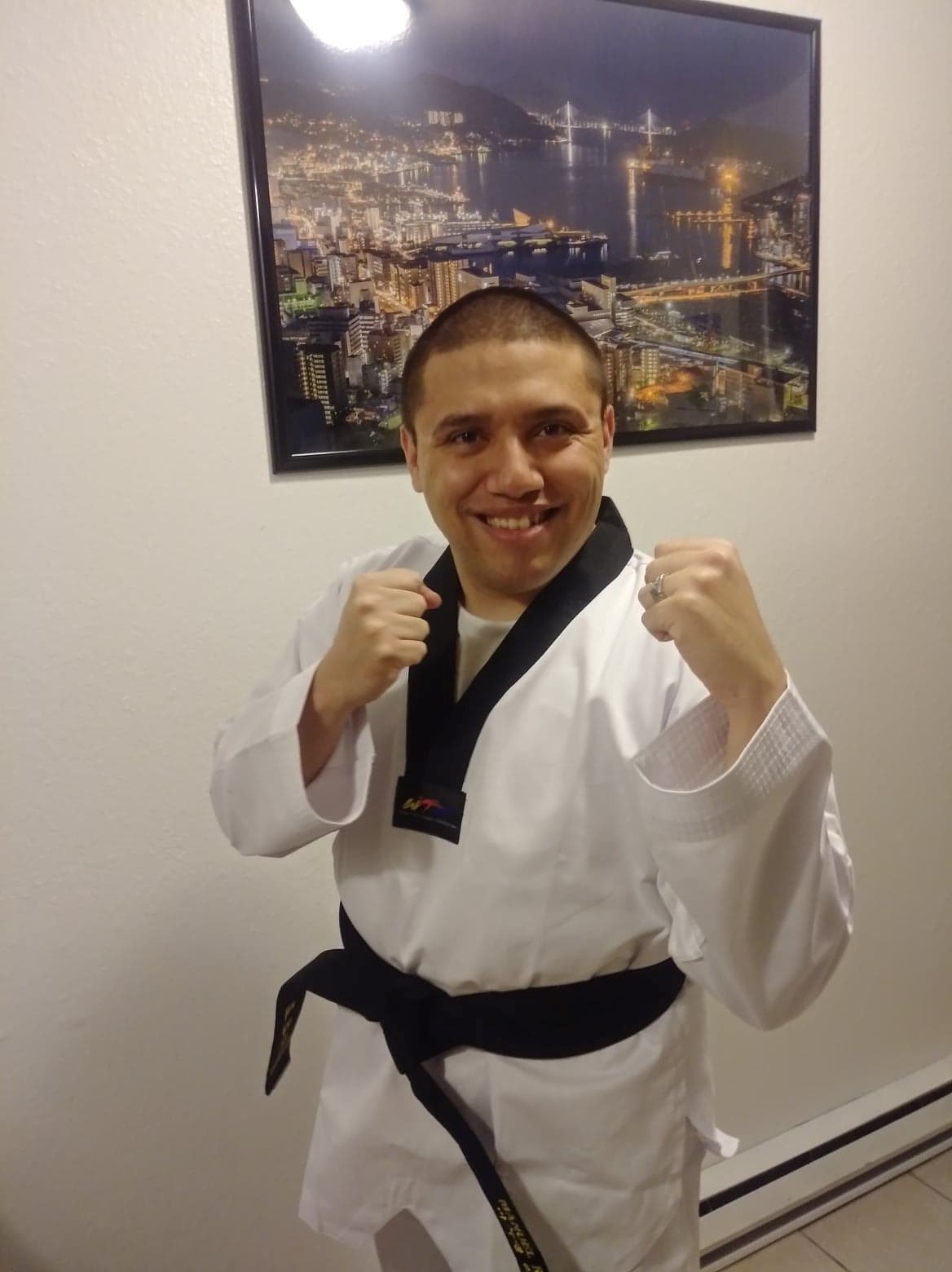 During this time, I started school. I was finishing getting my bachelor's degree in English. I chose English as it had become a strength of mine while I had lost my hearing; thank you subtitles! I had to wait 14 days to get my official sound processor, so I was a nervous wreck those first two weeks of my semester.
When I got the Nucleus® 7 Sound Processor for my left ear, thanks to Medicare, it was magical. I could make out words instantly, and it progressed so fast. With two sound processors, I could hear birds chirping and grasshoppers! I was now able to use Bluetooth®1 with it and I could even change the volume with the Nucleus Smart App2 on my phone! I was so mesmerized when they told me that it even had a function to help me locate my sound processor in case I lost it.
Being able to hear helped me in getting my black belt, which I got on Valentine's Day of 2020 (the day before my birthday!). As I was now a black belt, I was eligible to join the TKD team for the Deaflympics. The team captain was also really welcoming towards me, and I am excited to represent Team USA in Brazil in May!
Knowing that I made the right choice with Cochlear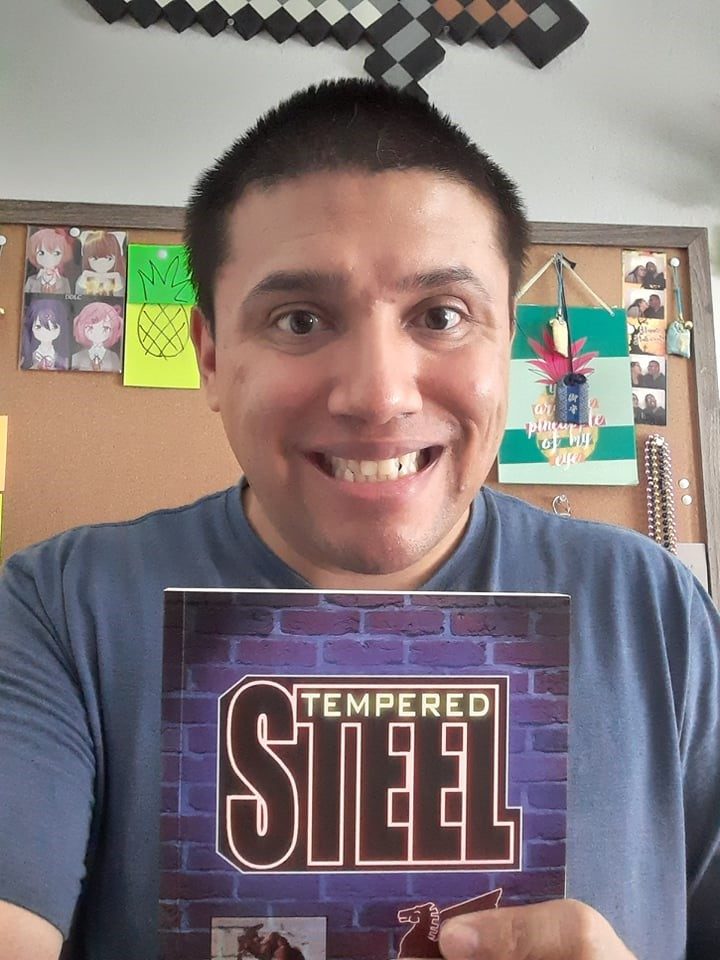 My favorite accessory is the Wireless Phone Clip; being able to hear my wife at a restaurant is such an amazing thing! I also connect it to my phone and laptop. This accessory saved me so much for classes, as they were held through Zoom3 meetings. I would normally miss a lot of what was being said because of noise interference, but with Bluetooth, it helped to focus on what was being said.
With my sound processors' help, I was able to graduate with my degree with honors and was even able to get a poem of mine published in the school's literary magazine! The year prior I was able to work as an editor for Tempered Steel, the magazine I was published in. At the end of this journey of me getting my processors, I became more accepting of myself for being deaf while also enjoying the benefits of being able to hear.
For future goals, aside from getting gold for my Deaflympic events, I'm doing taekwondo sparring; I also aspire to be a novelist! I'm in the works with a dystopian fantasy where the protagonists start their stories as deaf athletes who go to another world."
Are you struggling with sudden hearing loss? Look into cochlear implants as a solution to get back your hearing world today.
The Bluetooth® word mark and logos are registered trademarks owned by Bluetooth SIG, Inc. and any use of such marks by Cochlear is under license.
For complete smartphone compatibility information, please visit www.cochlear.com/compatibility