Sabrina S. struggled with severe to profound hearing loss her entire life. Thinking she was successful with her hearing aids, after being tested, she realized she was not hearing as well as she thought. After getting a cochlear implant, she is enjoying better speech in noise and loves being able to talk on the phone! Read her story:
"I lost my hearing at 20 months old and had ear infections from the age of 20 months old through my early 30s. My hearing loss had remained consistently in the same range of a severe to profound hearing loss, and I had always worn hearing aids in both ears.
My journey to my cochlear implant began when my Bluetooth®1 functionality had broken on the current hearing aids that I had worn for more than five years. When I was at the audiologist, I had found out I would need to replace it. Due to the fact I had not had a hearing test for quite a few years, my choice was to replace it or go ahead and have my hearing retested as it had been a few years. Well, it was time for a retest.
Considering a cochlear implant for severe to profound hearing loss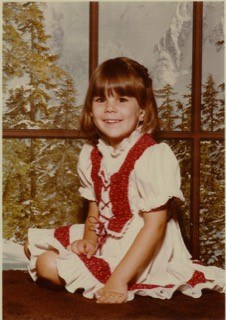 The hearing test had given me information that I should consider a cochlear implant or new hearing aids. The news was difficult to hear, so I sought out a second opinion of a hearing test from another audiologist that had known me for over 20 years. When I sought out my second opinion, I also had her check the hearing aids I had just gotten the month before to be sure I was programmed for my current loss.
Both times I was told by two different audiologists that it was time to start looking into the cochlear implant process and to decide if I was ready to make a change. I was already struggling with headaches and working twice as hard as ever to maximize my lip reading and hearing from my hearing aids. I constantly worried that I was not fully understanding all of the information given to me in the variety of settings I encounter every day. Because of this, I had the second opinion put in my referral for to determine if I would be a cochlear implant candidate.
I felt encouraged as one of her patients was within my age range and was successful with their cochlear implant. I thought that this was going to be a quality of life game changer. I had always said that I would potentially get a cochlear implant…someday. I had always considered myself successful for my level of hearing loss, as long as the hearing aids gave me the opportunity to have a high level of speech discrimination. I was content prior to my recent tests.
The cochlear implant referral process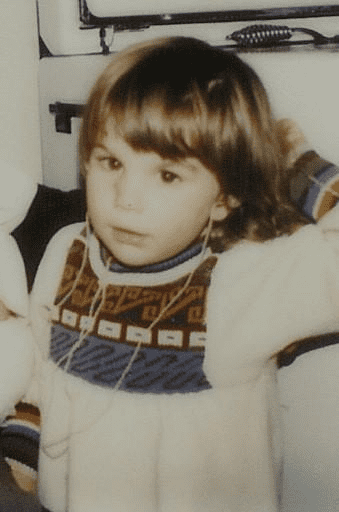 My referral process began in July of 2017 after my second hearing test. I already had begun researching cochlear implant successes and joined Facebook groups to read about people's successes. I had joined all three of the brands of cochlear implants groups. I had also attended my local community's cochlear information seminar. It was informative and encouraging to hear the gentleman speak about his experience with the testing process to determine if he was a cochlear implant candidate.
I had spoken to the Cochlear representative who has a family member that had successful bilateral cochlear implants. That was very relatable and exciting to me, as I knew I could do better than I currently was. As I did my research, I was also reading about others' journeys of how their hearing and quality of hearing changed over time.
After the cochlear implant seminar several weeks later, I had my own experience at my local hospital to complete the testing to determine if I was a cochlear implant candidate. Well, that opened up my world to understand how hard I was working and what my speech discrimination was, plus my frustration in situations that were extremely noisy. It also validated the second opinion of my audiologist. A good audiologist makes sure you hear the best possible, even when you are maxed out in the only possible hearing aids available for your level of loss.
After my test at the hospital, I learned that I was only discriminating 70 percent of words accurately out of both ears. Gone were my days of hearing at the 90 percent discrimination with words. Of course, I was not happy with that, as I am a special education teacher. The testing for the cochlear implant was not easy, but it made me realize that I am working too hard for my quality of life.
'How is your quality of life?'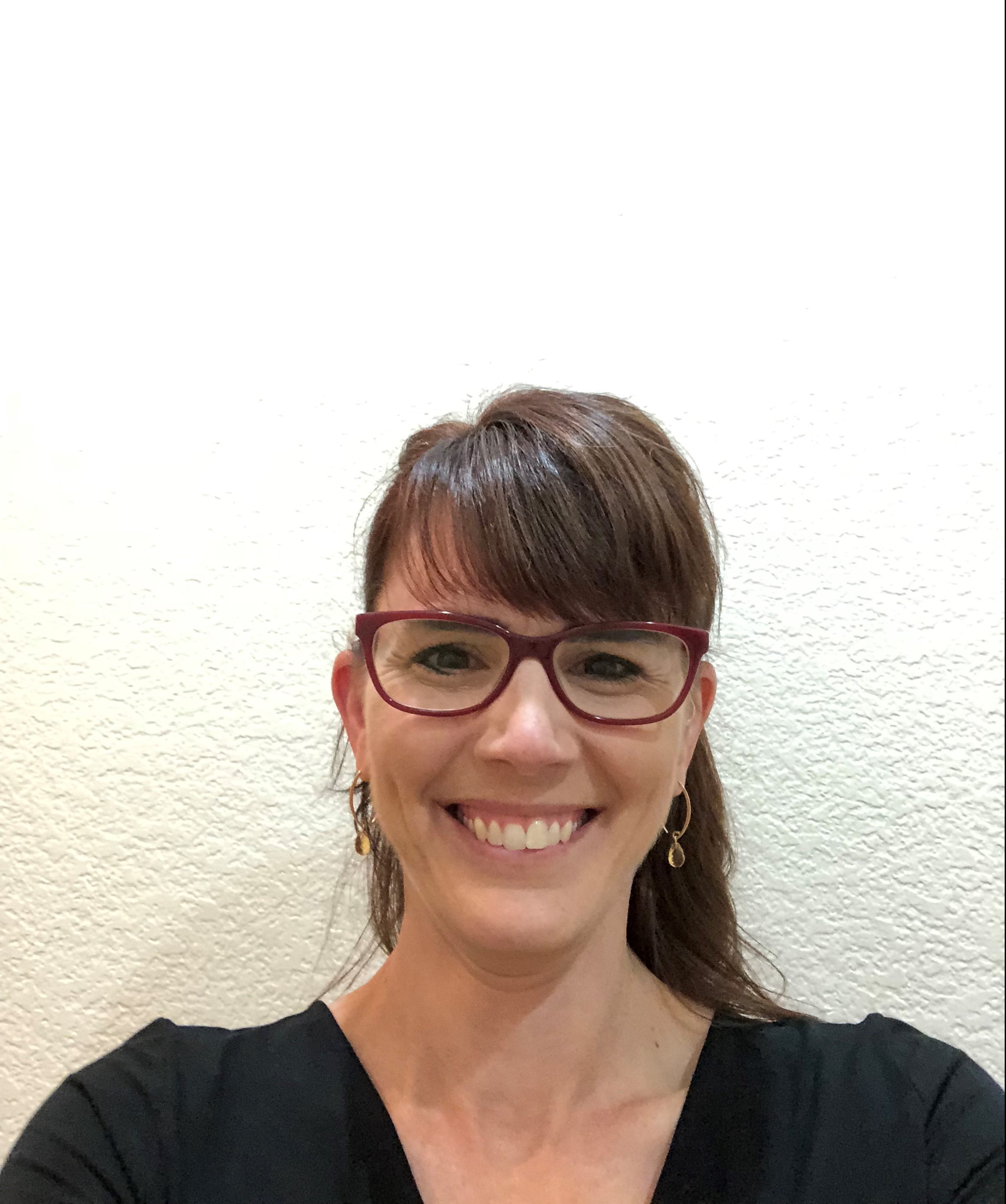 I met with the surgeon that same day to review the test results. We discussed if I was a candidate or not. The best question he asked me that day was, 'How is your quality of life?' I told him I know it can be better. At that time, the surgeon and I discussed scheduling surgery eight months out. My surgeon said when I was ready to be sure to email him to get approval for the surgery from my insurance. The surgeon was very supportive of all three brands. It was up to me based on my lifestyle.
After the Cochlear seminar and my appointment, I continued further research and liked that the technology worked with my current ReSound2hearing aid. I also appreciated that they had already updated their technology and had a great reliability record. I also met with someone who has bilateral cochlear implants, who is also a teacher. It was such an excellent experience to talk to her and she even stated that when you are ready for the change to hear better, there is no looking back, just forward. I had decided within a month after my testing to email the surgeon to get approval from my insurance and scheduled my surgery three and a half months later.
Living with a cochlear implant
It has been an eventful journey living with a cochlear implant. At my first appointment, I was able to make out some numbers and a few words during the first mapping with my audiologist. It was a surprise for sure. My first drive home after that appointment, I was trying to make out music or even just the beat of familiar songs, and I heard my turn signal on my Jeep for the first time in five years. I had to ask my passengers what the sound was.
My parents and I would practice single words and I would practice words with and without consonant blends. I would jot down which beginning sounds I could not discriminate. I listened to a variety of things including listening to kids' books and a variety of voices to try to discriminate.
After the first mapping, I was testing out word, and sound discrimination on the phone with my cochlear implant versus how I did previously with hearing aids. I realized that I did not have the frustration that I once had hearing with two hearing aids. So, I starting using the phone with my cochlear implant and was thrilled that things were clicking.
Sounds and discrimination with a cochlear implant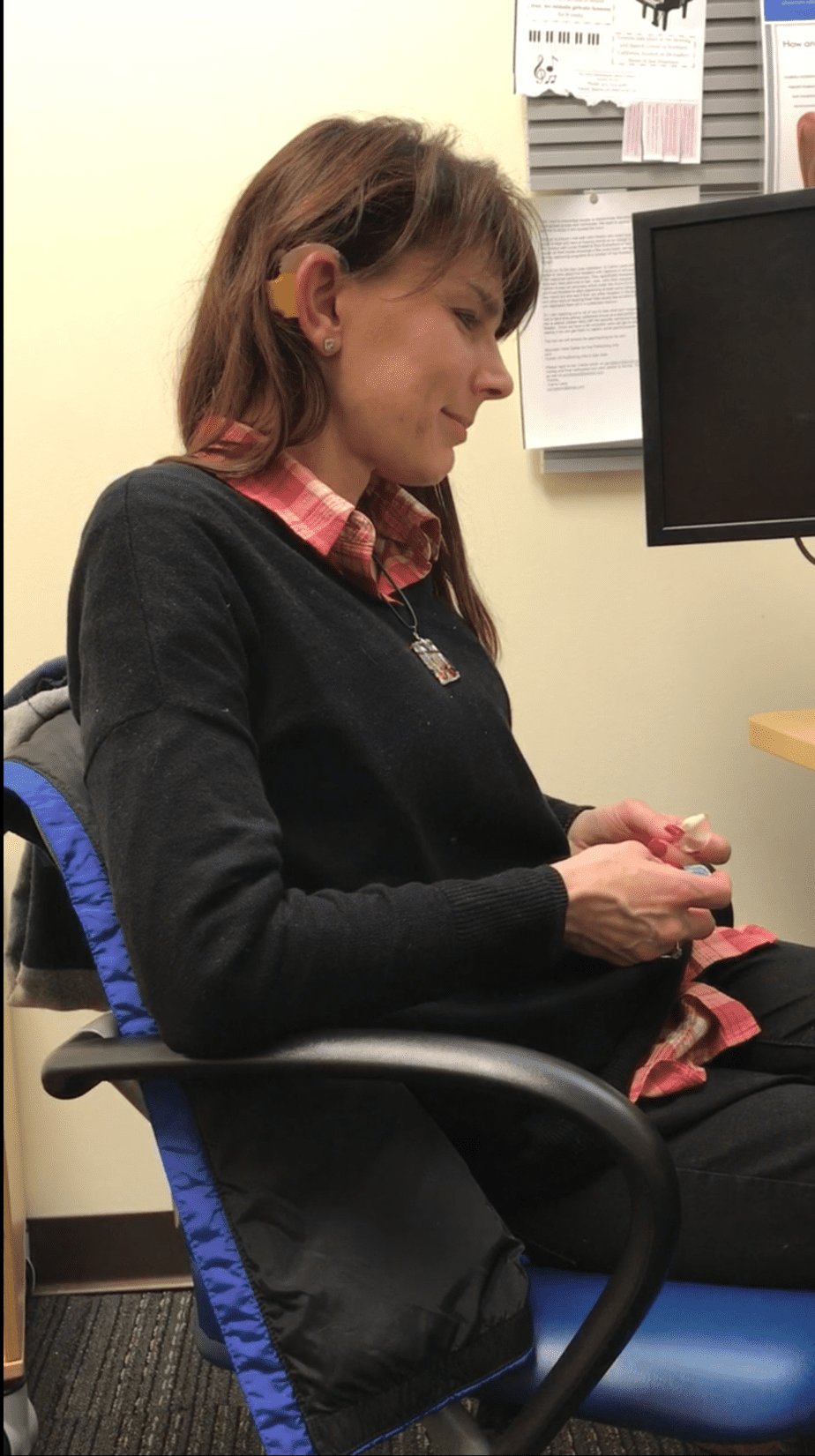 The other interesting aspect with living with a cochlear implant is the sounds and discrimination has been much better. I used to be out at dinner or doing different things with friends and family and missed out on so much. Some of my favorite success moments are being out to dinner with my family and their toddler who asks questions and talks at restaurants with all the extraneous sounds. I can discriminate the sound of my niece and my family members without the high frustration level and knowledge of missing out on conversations, or the not being able to keep up.
I use my iPhone®3 or iPad® Pro to make calls, listen to music, listen to podcasts and FaceTime® with family4. My key hobbies are yoga and Pilates. I have no problem with trying a new yoga place when I am out of town or locally, as I am more comfortable knowing what my level of hearing is.
I have been a full time Special Education Resource teacher for 18 years. I feel much more successful with holding IEP (individual education plan) meetings, interacting with my students and hearing them between the first and second time talking to them.
I started discriminating voice fluctuations with people I know in six to eight months' time post-surgery. I have attended conferences and trainings and have experienced less frustration and struggles with hearing. It has been more enjoyable meeting new people, catching a person's name initially, and being able to stay in contact and maintain a conversation with new individuals.
Accessories I love
With the Nucleus® Smart App on my iPhone, I like being able to track the battery and length of time in speech. I also like being able to have everything at my fingertips on my phone with the direct streaming of my Cochlear™ Nucleus 7 Sound Processor. Accessory wise, I use the True Wireless™ TV Streamer to enjoy the TV and movies! I also use the Aqua+ kit5 as I live near the lake and enjoy swimming.
What is next for me? I am working toward obtaining a second master's degree in educational leadership to become an administrator in special education. I am also planning on being bilaterally implanted!"
Are you struggling with your hearing aids and a severe to profound hearing loss? Get more details on cochlear implants today.