A family gene identified that Eric might develop adult-onset progressive sensorineural hearing loss. Fearing social isolation and the inability to perform the responsibilities of his job, he heavily researched his options including cochlear implantation. He obtained a cochlear implant and he feels the results are nothing short of a miracle. Read more: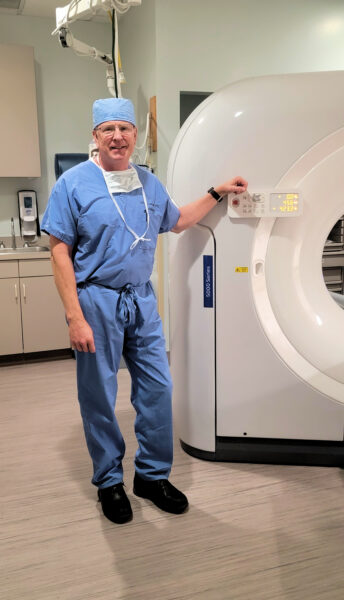 "I was born and raised in southeast Texas and this is the background on my hearing journey:
It was discovered that there was a gene on my father's side of the family with variable penetrance that results in adult-onset slow/medium progressive sensorineural hearing loss beginning in my mid-40's.
Growing up I went to medical school in San Antonio, completing a residency in radiology/fellowship interventional radiology. This allowed me to open my own private practice in south Mississippi, where I have resided for the past 25 years.
I recognized that I had in fact inherited the gene in my mid-40s' and have been very proactive with treatment with obtaining behind-the-ear (BTE) hearing aids very early on for my progressive hearing loss. Since I knew that my hearing loss would continue to worsen, I was doing as much research as possible on cochlear implant technology, including involvement with a very active Facebook™1 cochlear implant group.
I decided in January of 2022 to get tested at a dedicated cochlear implant center. Since I am a native Texan with family/friends still in southeast Texas, I looked at the nearest hearing health facilities in my area and low and behold Cochlear has a dedicated testing center very close to some friends.The Cochlear Hearing Center-Houston (CHC)2 was a good fit for me.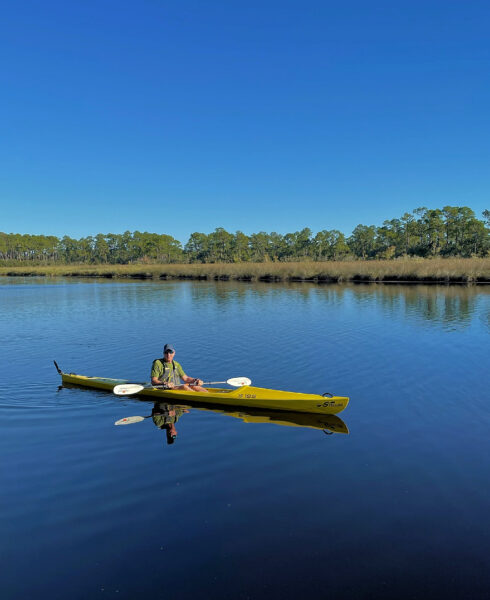 I was quite surprised to find that I qualified for a cochlear implant in my right ear.
Choosing the right brand for my future
I decided on the Cochlear brand because of stability (market share) and ongoing improvements in external hardware with new products every 4-5 years. New products to include 'off-the-ear (OTE)' options and user-friendly Bluetooth®3 streaming4.
Once I determined the company that I wanted to move forward with, we scheduled the surgery for April that same year. Now I am working hard on auditory rehabilitation and very much enjoying the benefits of both the Nucleus® 7 Sound Processor and Kanso® 2 Sound Processor.
I use the Nucleus 7 Sound Processor at work and social gatherings; I have also found that the Nucleus 7 Sound Processor is great for kayaking and boating. I have seen significant improvement in my ability to function as an interventional radiologist (wear a mask and surgeon cap most of the day); I have also seen significant improvements in enjoying social gatherings and live music.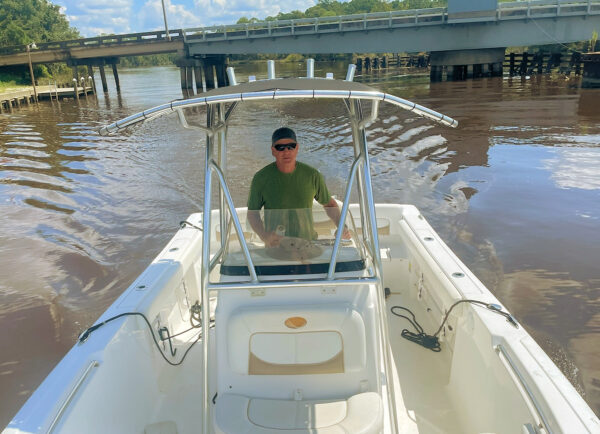 Having lived as a fully functioning hearing person for most of my life, there was a period of relatively intense grief with the realization that I would gradually lose my native hearing, followed by a very proactive approach to finding the best solution available. The fear of social isolation and potential loss of my career (which I love) was terrifying.
The results have been nothing short of a miracle."
If you or a loved one are experiencing progressive sensorineural hearing loss, find out if a cochlear implant may help you today!