Kate D. struggled with her hearing aids throughout her daughters' lives. When hearing aids were no longer enough, Kate and her family decided it was time to look into cochlear implants. A goal of Kate's was to hear her daughter's vows at her upcoming wedding. See what she was able to hear with her new Cochlear™ implant:
"I am no one special. I do not do anything out of the ordinary; I do not even have a high-powered job, but a couple of months ago something amazing happened to me that for most people is ordinary. I heard my daughter say 'I do' at her wedding.
For my daughters' whole lives, I have been losing my hearing. They grew up being my ears for me. When at a store, they would tell me what the clerk said, when at restaurants, they would order for me because I could not hear the waitress and when with friends and family they would stay close to my side and repeat what people said so I could hear. For the last 25 years, I have been walking around saying, 'what?' My life was an endless cycle of watching family and friends talk and have fun when I could not hear and join in. I was isolated from them all, and I was depressed and felt worthless.
Struggling with hearing aids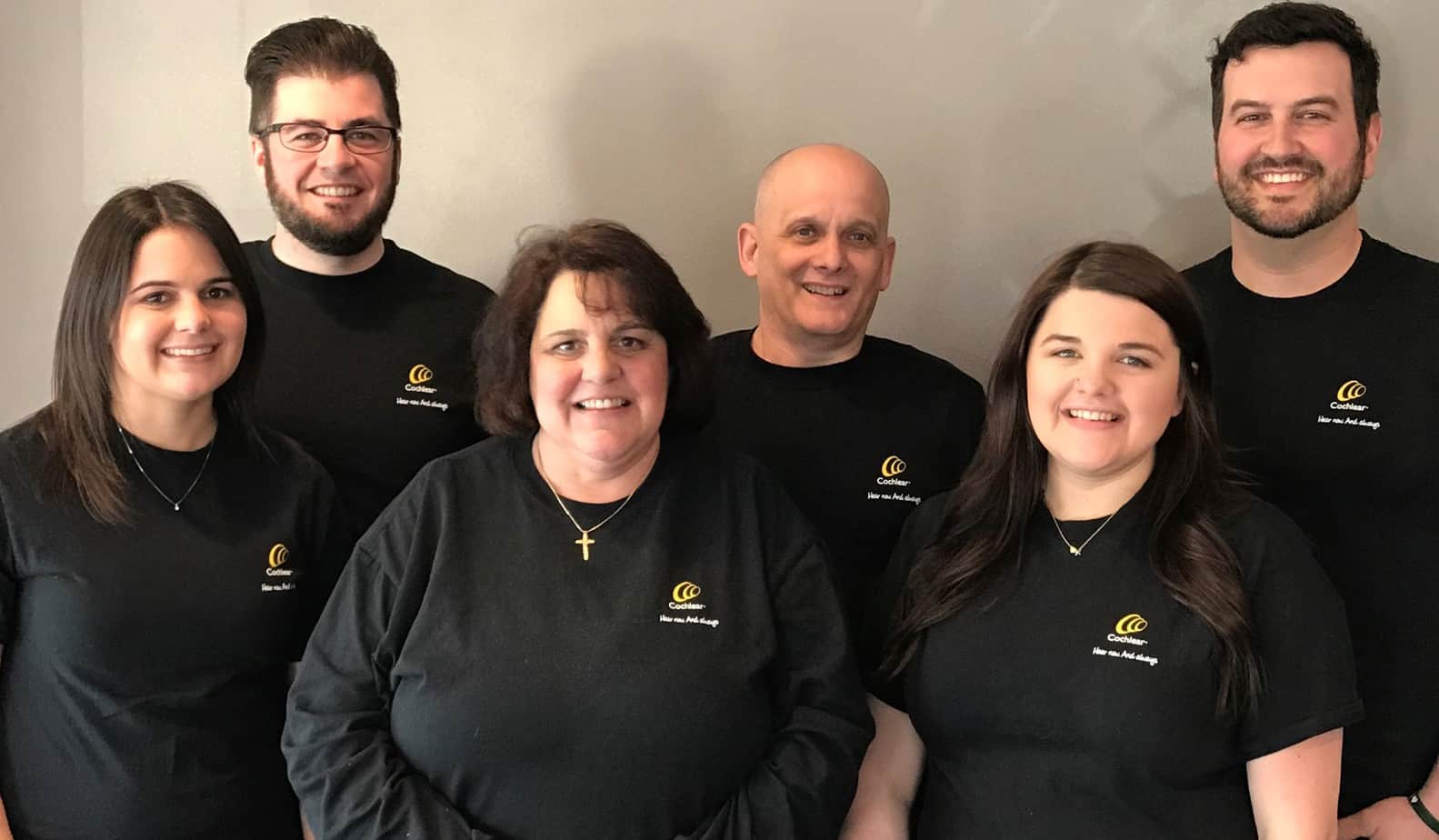 When I was told hearing aids could not help me any longer, I was told that my only hope was a cochlear implant. My daughters, Karen and Heather, and my husband Dale all agreed I should get one. I was not as sure, but then last summer I hit the breaking point and realized I was just living in a world of noises I could not make any sense of. If I did not do something, I would never hear my husband talk, get a better job, hear my daughters laugh, or even hear them say 'I do' when they get married. I wanted that!
I pulled out all the stops and started to learn as much as I could about cochlear implants and from people that had them. I looked into hospitals and doctors, and I decided to have an evaluation done in Milwaukee in July 2017. I knew I would fail the hearing test, but this time it was good because it meant that I could be a candidate for a cochlear implant.
Moving forward with cochlear implant surgery
In August, I met with a surgeon and he gave his ok that we could go ahead with the surgery. I then went back to the audiologist, and she explained and gave me information on the different cochlear implants that were available. It was overwhelming, but my daughter Karen and I both discovered and agreed that Cochlear was the company to help me.
Cochlear offered information I could understand, customer support I needed, proven history of success and the technology of tomorrow. A month later I was approved by insurance to have the surgery and would be receiving the brand new Cochlear Nucleus® 7 Sound Processor!!!
By this time, Karen and her boyfriend, Tyler, were engaged to be married. Even though I was nearby when he proposed to her, I was not able to hear his proposal. I was determined to hear them exchange vows at the wedding and hear them say 'I do.'
Activation day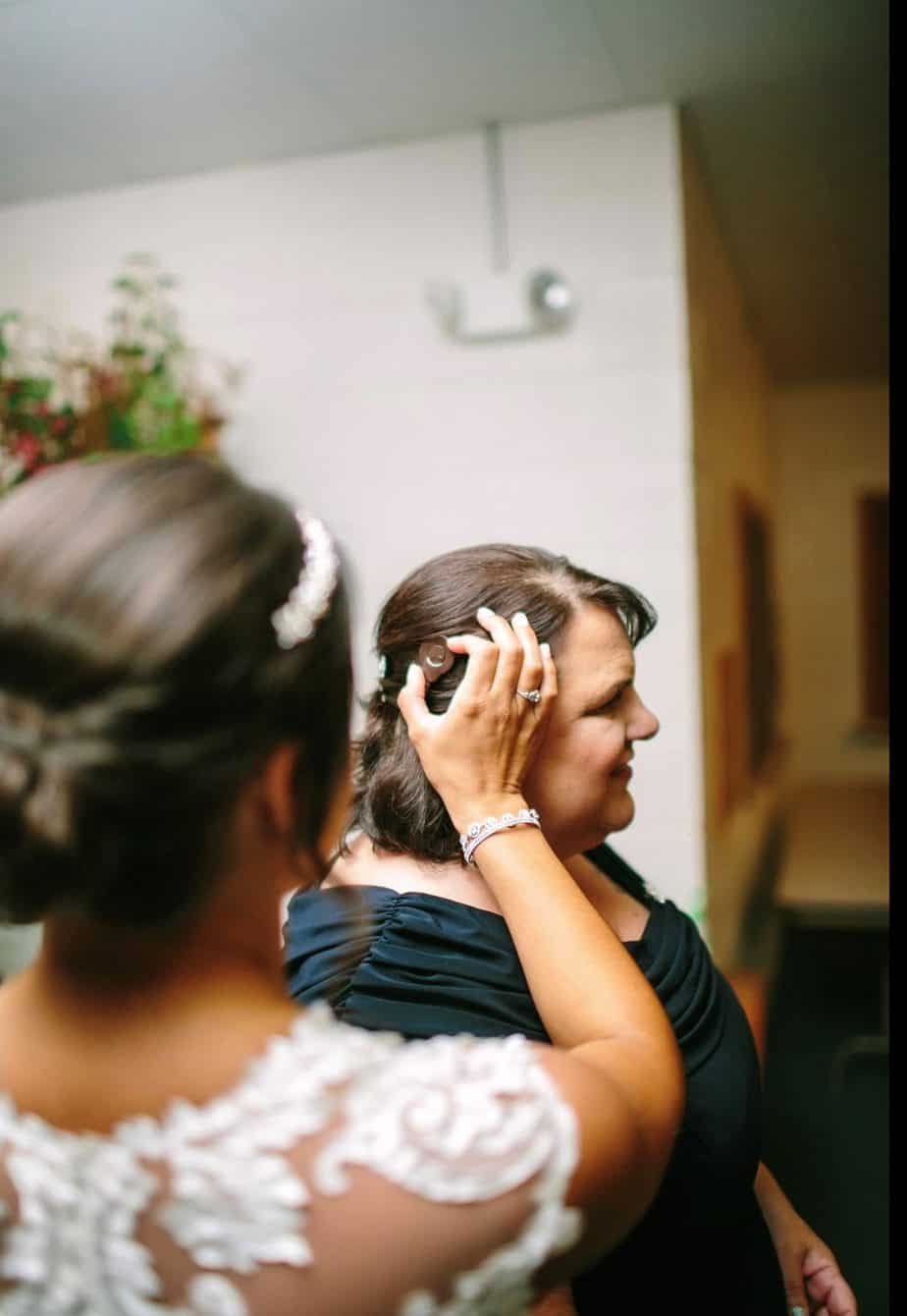 My Cochlear implant surgery was on October 26, 2017 and I was activated the day before Thanksgiving. At first, I just heard beeps, but then, loud and clear, I heard the words of my audiologist come through. Yes, it was strange, but I could hear.
The next day at Thanksgiving, I remember just listening to my daughters talk and laugh; it was amazing. Learning to hear with a Cochlear implant is a journey. And yes, I did hear and understand some words and voices right away, but I still had a long way to go to regain full function.
I took things at an easy pace and the sounds became words in no time. Before I knew it, I was talking on my iPhone®, streaming the TV with the True Wireless™ TV Streamer, listening to music again and most importantly, I was listening to life all around me!
The big wedding day
I heard so well that by August, I was sitting in the front row of the church for Karen and Tyler's wedding with my Nucleus 7 Sound Processor on when the priest asked everyone to stand. I had my doubts I would hear their vows as they were still pretty far away, were looking at each other and did not have a microphone. But, then they started. I heard every word as they proclaimed their love for each other and repeated their vows and yes, I heard them say 'I do!' At that moment, my heart filled with such a joy I cannot put it into words. A joy for my kids finding true love and being a part of it, and a joy for myself, because it was at that moment I finally realized I could hear again.
The night continued and it was amazing. I could talk and interact with everyone there. Even with the music playing, I simply made some adjustments on my iPhone to my Nucleus 7 Sound Processor and I heard my family and friends. I did not stand in the corner afraid; I went out and was alive again for the first time in over 25 years.
A new job and a new perspective on life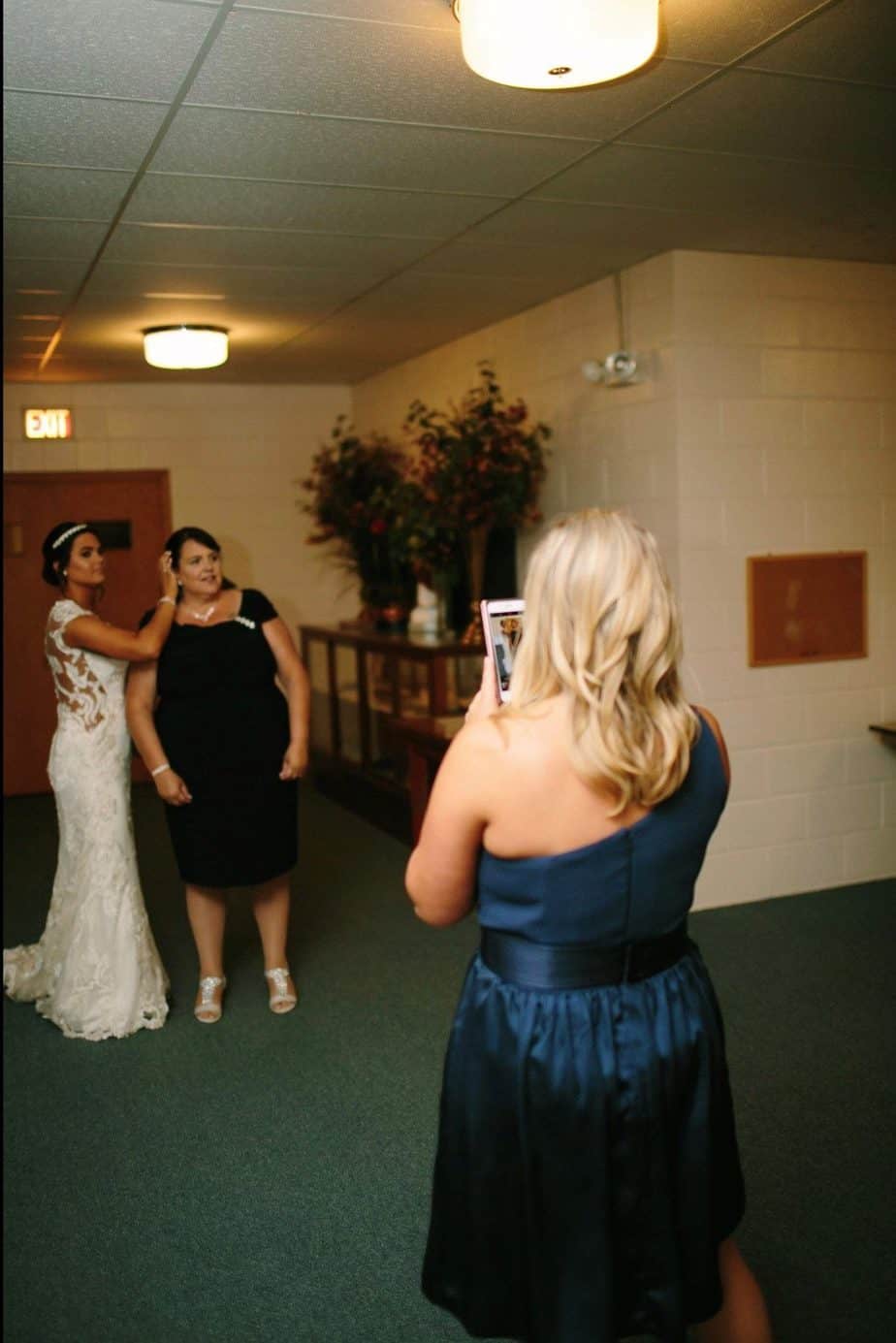 Now nothing is stopping me. I talk to everyone everywhere I go. I even talk to the clerks at the stores. I also finally was able to get a job working with seniors, something I always wanted to do but was not able to because of my hearing loss. I love my new job and I am good at it!  Most importantly, I am alive again. I do not feel like I have a big brick wall stopping me from doing the things I want to and need to do anymore.
I am so thankful for Cochlear and the amazing Nucleus 7 Sound Processor. I am thankful for wonderful doctors and for the outstanding support I receive from the Cochlear Family.  Mostly, I am so thankful for my family and to be part of them again. This was my journey, and yet I now realize this was a journey for them too, for now they have a wife and mother back.
And my journey gets better! In a few months, I will be back at a wedding this time for my daughter, Heather, and her fiancé Mike. I cannot wait to hear them exchange vows and say 'I do.'  And I will, all because of my Cochlear implant."
Are you worried about missing out on an upcoming important experience? Learn more about cochlear implants to help you enjoy all of life's moments.
1
2
3
Apple, the Apple logo, FaceTime, Made for iPad logo, Made for iPhone logo, Made for iPod logo, iPhone, iPad Pro, iPad Air, iPad mini, iPad and iPod touch are trademarks of Apple Inc., registered in the U.S. and other countries. App Store is a service mark of Apple
The Cochlear Nucleus 7 Sound Processor is compatible with iPhone, iPad and iPod touch. For compatibility information, visit www.cochlear.com/compatibility.