Pamela A.'s two sons were born with bilateral sensorineural hearing loss. Making the decision on their cochlear implant brand was easy for her; she chose to go with Cochlear for reliability and technology advancements. Her sons, now teenagers, share a bond of having hearing loss and Cochlear™ Implants, and have been through therapy and upgrades, all together. Knowing they both have Usher syndrome, read why Pamela could not be more grateful that they will have the opportunities to be a part of the hearing world, even as their eyesight weans: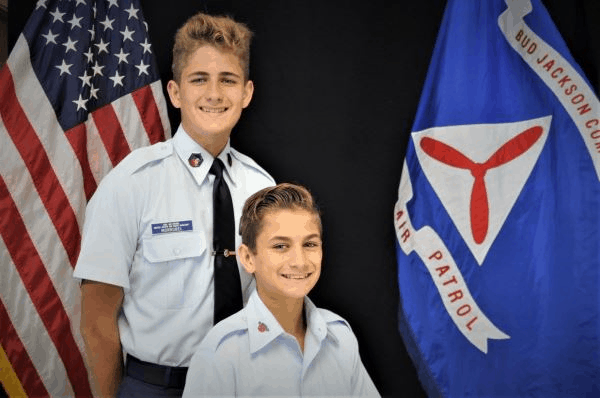 "My son Ethan was born in December of 2001 in the Dominican Republic. My husband and I had been there for many years; with the beautiful weather, jobs we loved, a relaxed lifestyle and surfing on the weekends…we thought life could not be better. A child was a wonderful addition to our lives.
Our suspicions that Ethan had hearing loss began early on, but it took a long time to for our concerns to be taken seriously. Of course, in the beginning, you want to believe you are crazy for thinking there is a problem and certainly hope to be proven wrong. Finally, after months of frustration and worry, and knowing something was not right, we took Ethan to be evaluated in Florida when he was 10 months old. He was diagnosed as having a profound bilateral sensorineural hearing loss. When we were presented with our options, we decided that the best decision for Ethan was to get cochlear implants. He was immediately fitted with hearing aids and we headed back to the Dominican Republic to prepare for his cochlear implant surgery in Miami at 13 months old.
Choosing a cochlear implant brand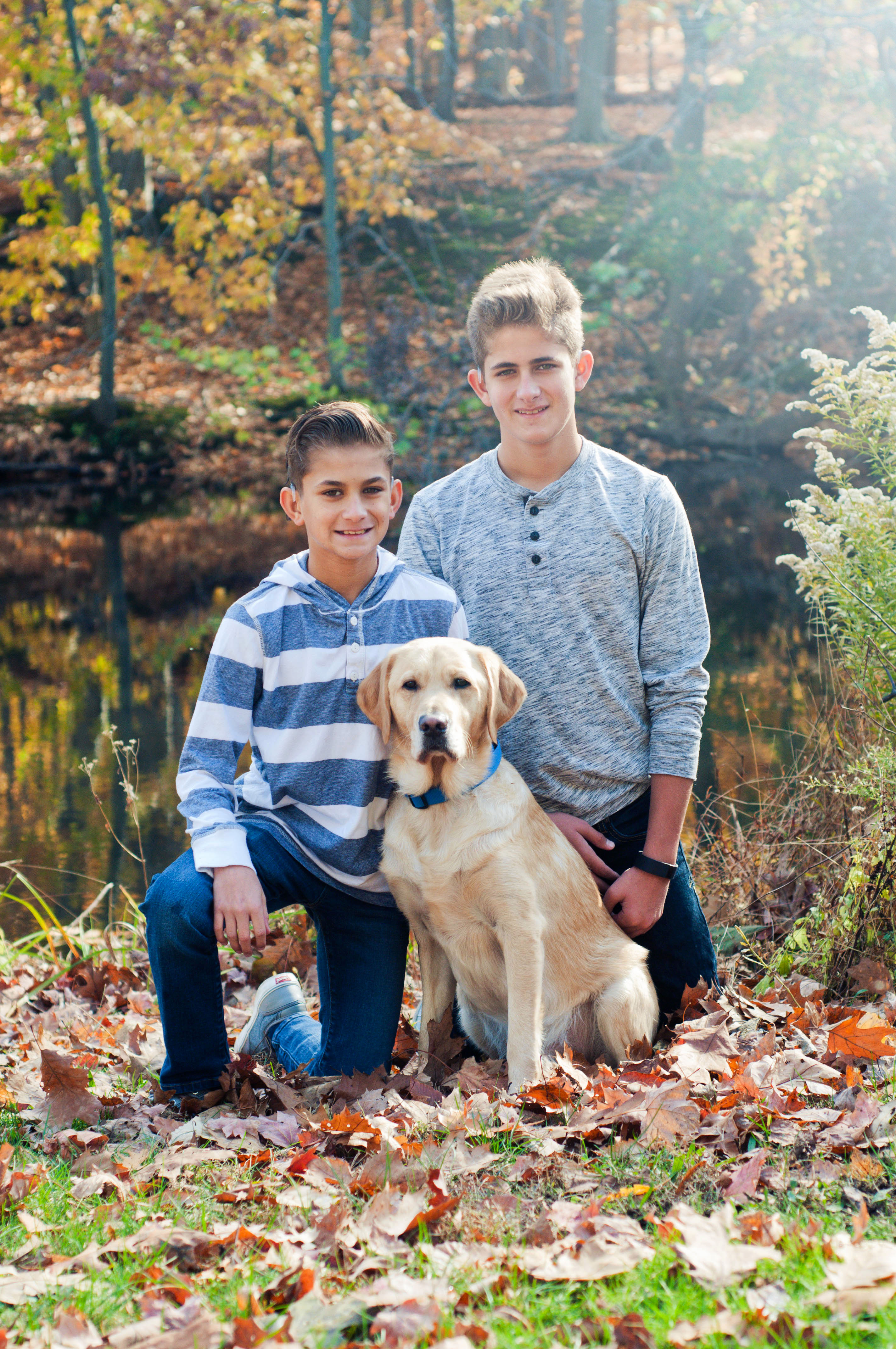 It was a difficult time when we returned to the Dominican Republic. Being in a foreign country, we did not have any resources or support groups at our disposal. We diligently researched cochlear implant companies wondering how we were going to make that decision. However, after reviewing all the information available, we knew what we wanted to do. Cochlear's promise of upgradeable technology and the research available on reliability1-5 made it an easy choice.
After Ethan's surgery, we made the decision to move our family back to Canada. We knew we had to do what was best for Ethan to promote his development in learning to hear, listen and speak. In 2004, his brother Gavin was born. Infant hearing screenings were available then, so we found out at the hospital that he failed the screening. Given our experience with Ethan, and how happy we were with Cochlear, the decision to get Gavin cochlear implants was easy. Gavin was fitted with hearing aids as we started to prepare for cochlear implant surgery again.
Benefits of bilateral cochlear implants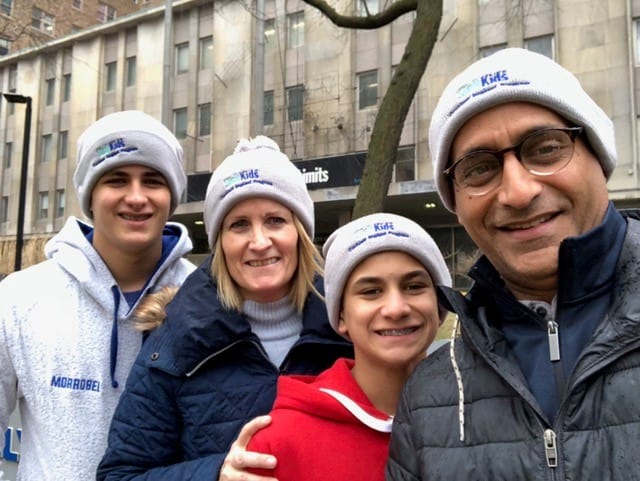 We soon realized that, though it was not something we wished for our sons, they shared a common bond that would help them throughout their lives. Ethan and Gavin attended audio-verbal therapy together and received their second implants within six months of each other. Gavin at 18 months and Ethan at almost 5 years old. Cochlear and their partners' research on the benefits of having bilateral cochlear implants helped us to make that next crucial decision for our children.
Loving Cochlear's technology upgrades
We have enjoyed the ability to upgrade both Ethan and Gavin's processors as the technology has changed over the years. They started with wearing the body processors that were held in a harness worn on their bodies. When the Cochlear™ Nucleus® 5 Sound Processor became available, we upgraded them to the behind-the-ear processors. They loved the freedom they felt with the slimmer processor on their ears and not having to wear a harness. They wore their processors with pride. Then came the Cochlear™ Nucleus® 6 Sound Processor. They could not believe the difference in the sound quality. Each time they were upgraded, they looked like kids on Christmas morning getting the best presents ever.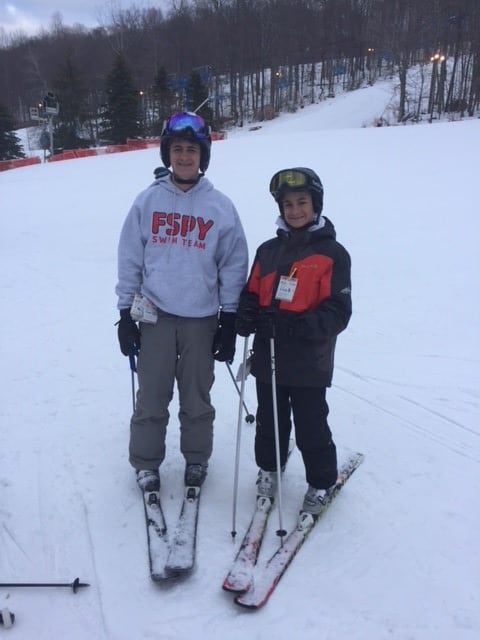 We moved again to New Jersey in 2014 and certainly, the one constant in our lives was the support from Cochlear. Our family adjusted and settled in to our new lives. Ethan and Gavin loved their Nucleus 6 Sound Processors and truly did not think they could get any better…and then came the Cochlear™ Kanso® Sound Processor. This time it was less about sound quality and more about quality of life. Though both Ethan and Gavin were confident young men, at the ages of 12 and 15, the discreetness of the Kanso Sound Processor was appealing to both of them. It was also easier on their ears since they both wore glasses. They upgraded in the fall of 2017 and once again looked like little kids on Christmas morning. Accessory wise, they love the Cochlear™ True Wireless™ Mini Microphone and Cochlear™ Wireless Phone Clip and regularly used them when playing with their iPads® and talking on the phone.
Swimming success
Ethan recently celebrated 15 years since being implanted and 13 years for Gavin. My children have always attended mainstream schools and participated in sports and activities with their hearing peers. Their Aqua+* accessories allowed them to play water games with their friends, when they had been sidelined previously. Swimming lessons became easier and they even joined swim teams. Their Cochlear Implants have given them multiple opportunities to be successful in a hearing world.
Usher syndrome diagnosis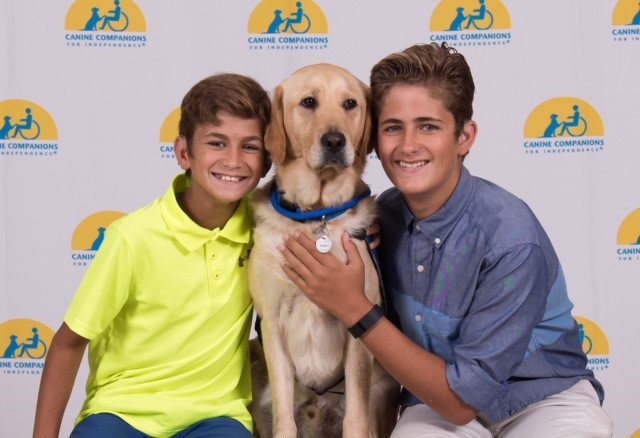 My husband and I did everything we could along the way to help them be successful Cochlear Implant users and we knew they were happy, but we always remembered that this was a decision that we made for them. We felt like we had made the right one, but it became even more clear in the fall of 2009 when they were diagnosed with Usher syndrome type 1, also known as Deaf-Blind Syndrome.
It was a devastating diagnosis. Along with their hearing loss, their balance is affected and they have a condition called retinitis pigmentosa that will eventually take their sight. We are profoundly grateful that we made that decision for them as their vision deteriorates. Of course we are worried about their future, but with Cochlear by their side, we know that they will have the advantage of the best possible technology to be a part of the hearing world, even as their vision fades."
Was your child recently diagnosed with bilateral sensorineural hearing loss? Are you concerned for your child's future? Educate yourself on Cochlear Implants at IWantYouToHear.com.
Cochlear Americas [Data on file] – Guidepoint Market Share Data, 2018 April.

Cochlear Annual Report, 2017 August [Internet: pdf document]. 2017 August [cited 2018 April 18]. Available from: www.cochlear.com.

Cochlear Nucleus Implant Reliability Report. Volume 16 | December 2017. D1175804. Cochlear Ltd; 2018.

Comparing latest generation implant reliability among manufacturers. Cochlear™ Nucleus Profile that has a Cumulative Survival Percentage (CSP) of 99.82% over 4 years compared to MED-EL SYNCHRONY implant that has a CSP of 98.53% over 3 years and HiRes 90k Advantage (by Advanced Bionics) has a CSP of 99.45% over 4 years. See reliability reports above. Data may be subject to updates by each manufacturer.

Comparing latest generation implant reliability among manufacturers for children. Cochlear™ Nucleus Profile that has a Cumulative Survival Percentage (CSP) of 99.66% over 4 years for children compared to HiRes 90k Advantage (by Advanced Bionics) that has a CSP of 99.02% over 4 years. MED-EL SYNCHRONY do not report implant reliability in children. See reliability reports above. Data may be subject to updates by each manufacturer.
*The Kanso Sound Processor with the Aqua+ is water resistant to level IP68 of the International Standard when used with LR44 alkaline or nickel metal hydride disposable batteries. The Nucleus Aqua+ accessory is IP68 rated and is approved for use with rechargeable batteries and is not approved for use with the acoustic component. The Nucleus 6 Sound Processor is water-resistant without the Nucleus Aqua+ accessory to level of IP57 of the International Standard IEC60529 when used with rechargeable batteries.
©2018. Apple, the Apple logo, Made for iPad logo, Made for iPhone logo, Made for iPod logo, iPhone and iPad are trademarks of Apple Inc., registered in the U.S. and other countries.