Dayle, who was diagnosed at a young age with hearing loss, became a bilateral cochlear recipient and has found success through hard work and family support. She has dedicated her career to helping others with hearing loss as a clinical audiologist and loves spending time with friends and attending music festivals and concerts. To read more about how she is living life to fullest, see below:
"My name is Dayle, and I am a current bilateral recipient of CochlearTM Nucleus® 7 Sound Processors! I was born with a profound sensorineural hearing loss and was not diagnosed until I was about 4 years old. Today, we fortunately have a universal newborn hearing screening to help detect hearing loss from birth.
An introduction to Cochlear's technology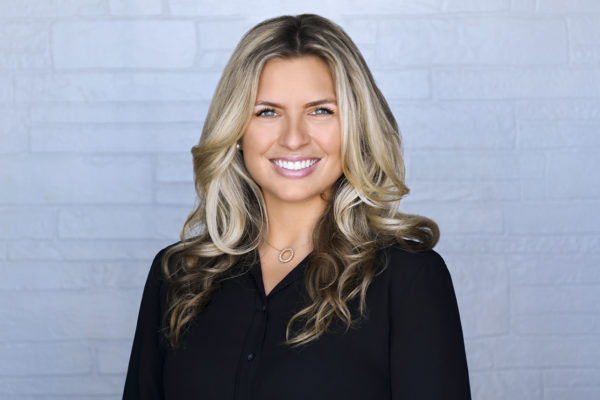 I was initially fit with hearing aids and enrolled in a listening and spoken language school in Summit, New Jersey. While I was making some progress, my pediatric audiologist knew I was capable of more. She discussed the idea of cochlear implantation to my family, as hearing aids have limitations for those with profound sensorineural hearing loss. She even wrote in her report when advocating for me to get a cochlear implant that I was a smart little girl who deserved more! If it wasn't for her progressive push for me to receive a cochlear implant, I am not sure if I would be as successful as I am today.
I received my first cochlear implant at the age of 7 years old in the right ear, while utilizing a hearing aid in the left ear. It was a family decision and my parents wanted to make the best life for me as possible. Cochlear was decided at the time because of its very successful outcomes in the pediatric population, predominately with spoken language outcomes. During this time, Cochlear only had a body worn processor. 20 years later, as I am typing this article, I can stream my Spotify®1 music playlist from my iPhone®2 directly into my Nucleus 7 Sound Processors3, that sit just behind the ear and are rechargeable! I enjoy that Cochlear's technology continues to get better and more advanced over time. I enjoy using the Bluetooth®4 capabilities with my iPhone via the Nucleus Smart App5 as well as using ForwardFocus6 and live listen when at crowded restaurants or bars.
Finding personal and professional success
I eventually received my second implant at the age of 14 years old, and the sky was the limit. I graduated from high school to be able to play collegiate field hockey. I was team captain, an All-American and honor roll student. Above all, I made great friends along the way. Following college, I then enrolled in graduate school to pursue my clinical Doctorate in Audiology.
I graduated with my degree in May of 2021 and currently practice in the state of New Jersey. But to not make myself sound like a total nerd, I am a very social person. My weekends consist of hanging out with my friends, travelling, attending music festivals/concerts (I am a very big electronic dance music fan!) and being outside at the beach. Cochlear implantation has given me access to this life. Without it, I am not sure I would be able to enjoy the time spent with friends and family nor appreciate electronic dance music as much as I do now.
Putting in the work to enjoy life to the fullest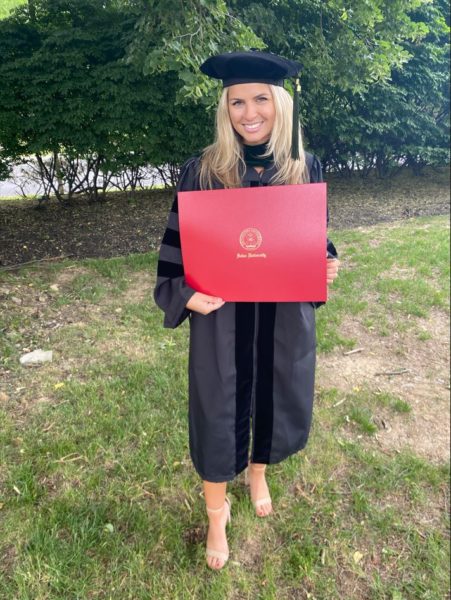 However, it was all not that easy. It requires a lot of work individually as well as having family support to be a successful cochlear implant user. I had to sacrifice a lot of my times in mainstream education/adolescent years to attend auditory verbal therapy sessions, programming/mapping sessions and above all, learning to be confident as a cochlear implant user. The confidence part was my hardest to accomplish, and still is to this day. And that would be my biggest piece of advice when you are a CI recipient. When you are confident and proud of who you are, and not afraid to disclose your hearing loss, people around you will absorb that positive energy. If you educate the important people in your life what your cochlear implant does and how it works, as well as providing strategies to help them communicate better with you, it makes your life easier. You must be a confident advocate for yourself!
My future goal really is to live life to the fullest. And with Cochlear, I can do so. I will be doing some travelling, enjoying time with friends and family, as well as advancing in my career as a Clinical Audiologist."
Are you struggling with bilateral hearing loss and want to see how a Cochlear solution could benefit you? Check here for more details.