Gail B. struggled with hearing aids for many years, until she met a cochlear implant recipient who described how they changed her life. Eager to hear and understand her world (and her granddaughter's first words), Gail made the choice to get cochlear implants. See what her life is like as a grandparent with cochlear implants:
"Why am I a 'bionic woman?' Technology! Almost 11 years ago, I had bilateral knee replacement surgery. Over five years ago, I had cochlear implant surgery in my right ear. Six months ago, I had my second cochlear implant surgery (left ear). Almost one and a half years ago, I had bilateral mastectomy surgery with reconstruction at the same time. I am extremely grateful for all of the new technology that is available today, which makes my life as a grandparent with a cochlear implant so wonderful!
High-frequency hearing loss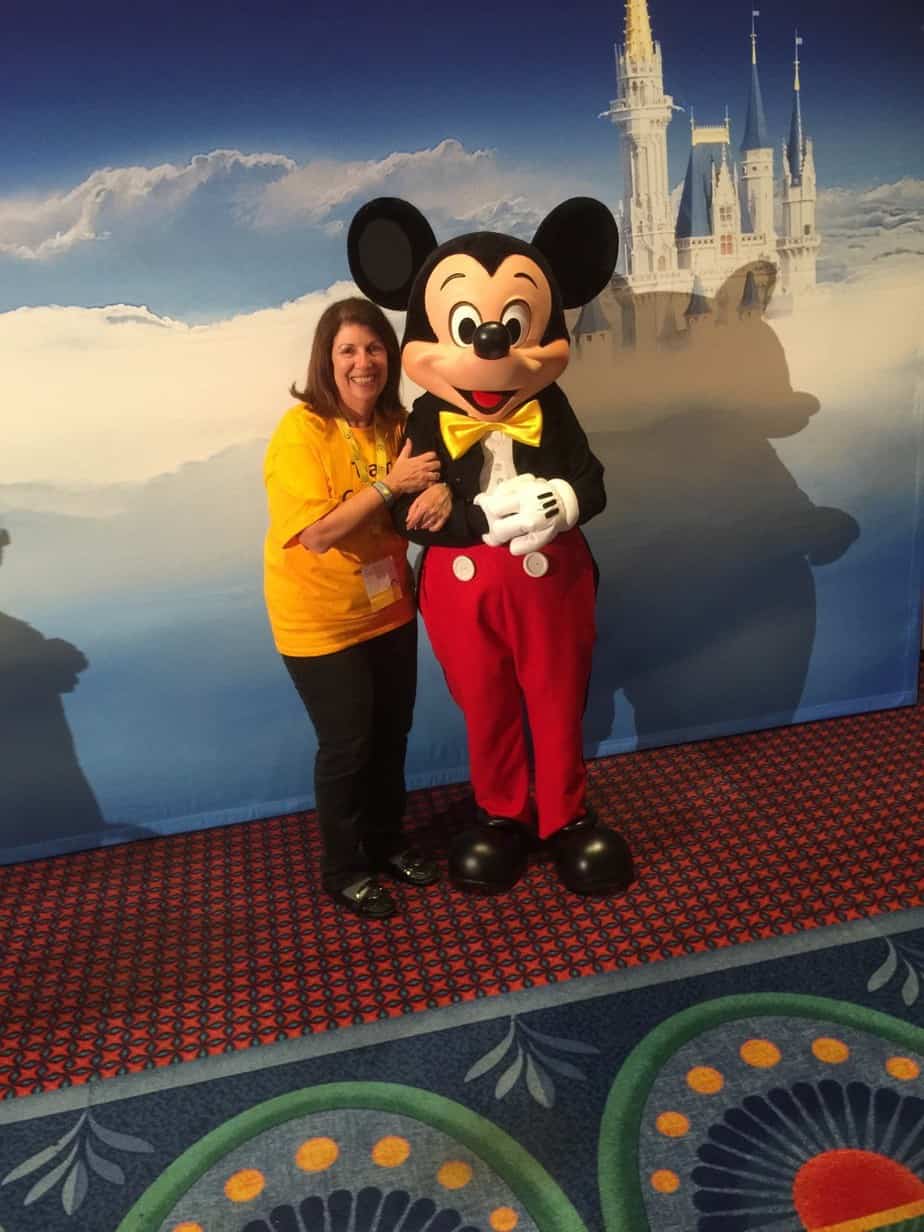 I first noticed my hearing loss shortly after my daughter was born, when I was 29 years old. I was not able to understand speakers at large venues and was getting names and phone numbers incorrect when listening to our answering machine. I knew something was wrong, so I made an appointment with an ear, nose and throat (ENT) doctor. After taking a hearing test, I was told that my hearing loss was very bad. In fact, the doctor told me I had normal hearing at low frequencies, but severe hearing loss at high frequencies due to a steep curve on my audiogram.
He said I could get hearing aids, but they probably would not help very much. I was very upset that I needed hearing aids at age 30, but with the encouragement of my husband, I first got one hearing aid. Several years later, I started wearing two hearing aids, as my audiologist told me it would help my brain if I wore two. Over the next 30 years, the hearing aids continued to improve and helped me so that I could function at work and socially.
Learning about cochlear implants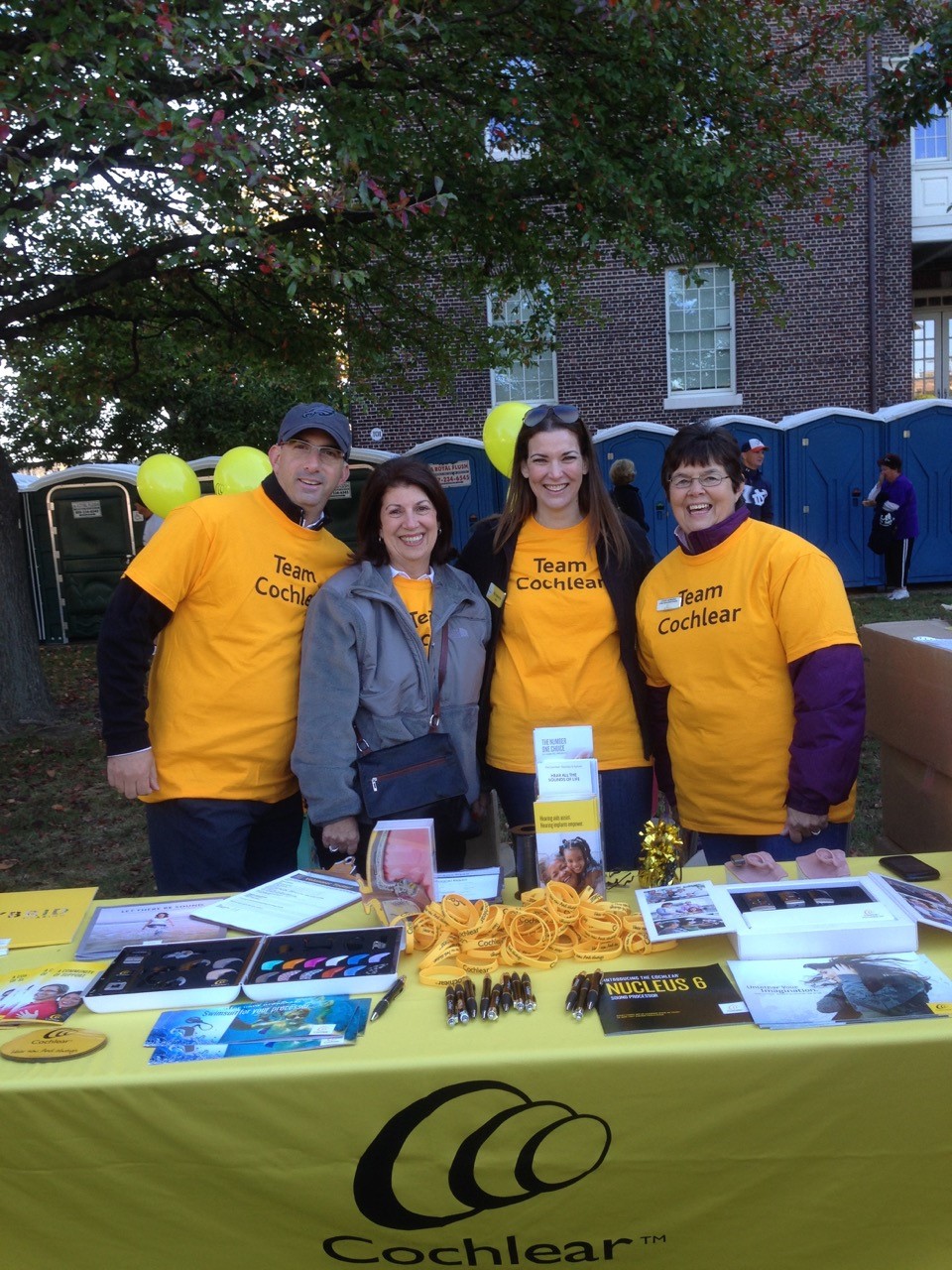 At age 63, after retiring from teaching, I noticed that my hearing had gotten worse and I was working harder and harder to understand speech. I met someone with two cochlear implants who told me how they had changed her life. I began to cry as I listened to her, as I could identify with everything she told me. I began to research cochlear implants and doctors to do the surgery.
On July 31, 2013, I had my first cochlear implant surgery done at age 64. At first, I heard beeps, squeaks and bird-chirp like sounds. They gradually disappeared, but I had to work every day for the first three to four months on the computer doing auditory rehabilitation. The payoff was huge! At first, I could not understand a single sound or word. I could not tell men's voices from women's voices, I could not distinguish which of three sounds sounded different from the other two, or which word was different from the other two. By using a computer rehab program daily, my brain started to 'get it' and my scores started to improve. I was able to start understanding speech a little at a time. I also listened to familiar children's books on tape to help my brain distinguish sounds in words. From time to time, I still do auditory rehabilitation, now that my speech understanding is so much better. It helps to fine tune hearing through my brain.
Personality changes from my cochlear implant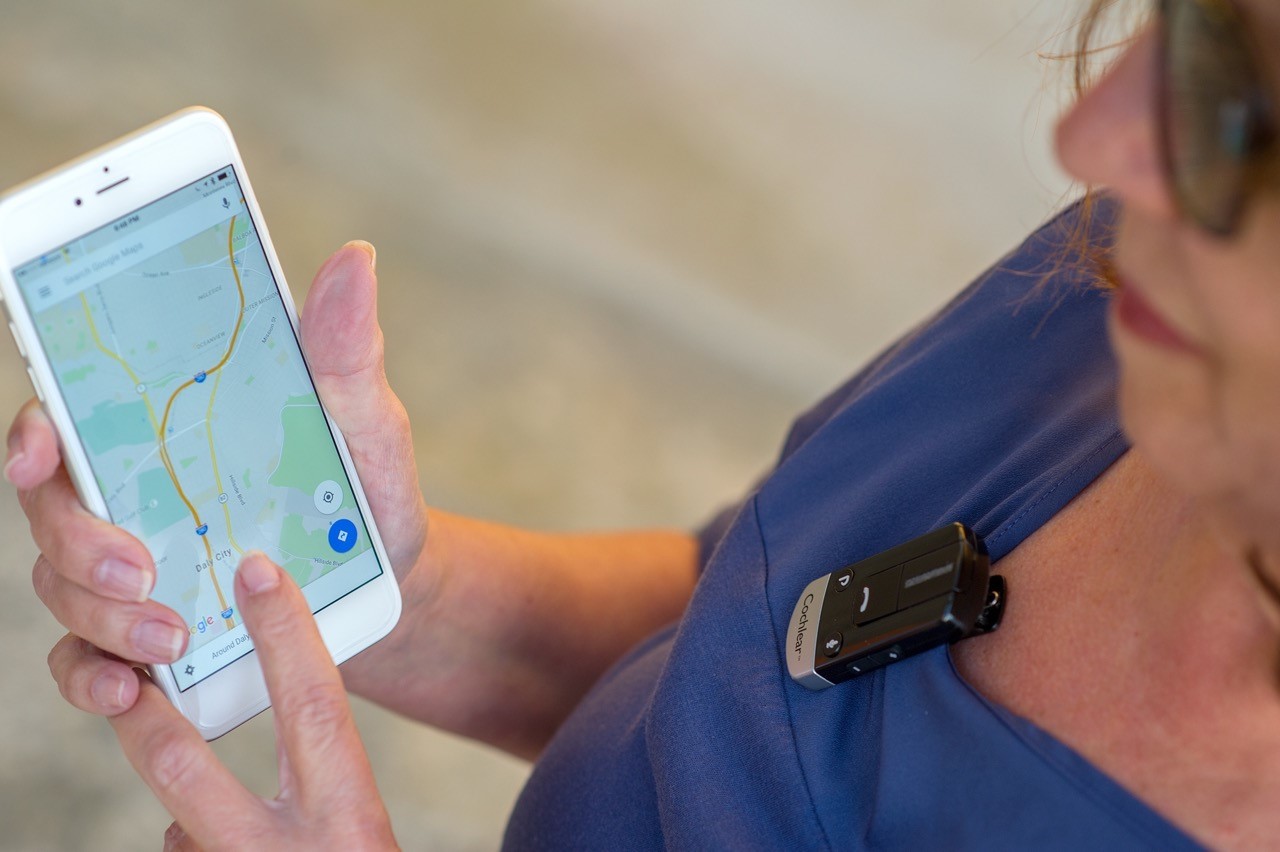 How has having my cochlear implant improved my life? My friend told me after I had my cochlear implant for about eight months or so, my whole personality had changed. I was able to engage in conversation when in a group because I was hearing better and was not afraid I would say 'the wrong thing.'
When I could not hear as well, I would clam up, for fear that I would say something that was just said and I had missed. I am now more willing to speak to a clerk in a department store because now I can understand her. I can now go to a wedding and not be afraid of not being able to hear.
Going bilateral!
I realized I needed to become a bilateral cochlear implant recipient when my hearing aid for my left ear was not working last year. I had to rely on my cochlear implant alone and realized I was getting ALL the clarity from the cochlear implant, and the hearing aid was just giving me amplification that was too loud and even overpowering the clarity from the cochlear implant. That was when I scheduled surgery for a second cochlear implant, this time for my 'better' left ear.
To my absolute delight, the second cochlear implant kicked in immediately upon activation. I did not have to deal with beeps, squeaks and bird-chirp-like sounds as I had with my first cochlear implant. I was able to understand speech with both cochlear implants right away. I still did auditory therapy at the beginning and will continue to do so from time to time, to help boost my brain to hear better.
I absolutely LOVE having two Cochlear™ Nucleus® 7 Sound Processors. With the Nucleus 7 Sound Processor's Bluetooth®1 capability, I am able to hear through both ears when I am on my cell phone. The sound is crystal clear for me.
Grandparent with cochlear implants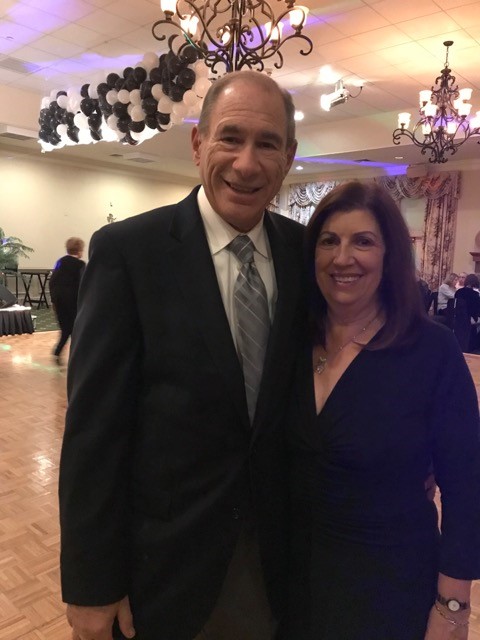 Having recently become a grandmother for the very first time, I want to be able to understand my granddaughter when she begins to speak, which should be happening very soon, since she is almost 1. I am certain I will be able to understand her, as I am doing so well, even when using FaceTime23, which I need in order to get to know my granddaughter, who lives far away. Being a 'bionic' woman is wonderful for me. It will help me to live a richer, fuller and more productive life now and as I grow older. I am grateful to Cochlear for helping me, by being the most important part of my hearing journey."
Are you considering becoming a grandparent with a cochlear implant? Learn more about how cochlear implants work today.
The Bluetooth® word mark and logos are registered trademarks owned by Bluetooth SIG, Inc. and any use of such marks by Cochlear is under license.
Apple, the Apple logo, FaceTime, Made for iPad logo, Made for iPhone logo, Made for iPod logo, iPhone, iPad Pro, iPad Air, iPad mini, iPad and iPod touch are trademarks of Apple Inc., registered in the U.S. and other countries. App Store is a service mark of Apple
The Cochlear Nucleus 7 Sound Processor is compatible with iPhone, iPad and iPod touch. Apple, the Apple logo, FaceTime, Made for iPad logo, Made for iPhone logo, Made for iPod logo, iPhone, iPad Pro, iPad Air, iPad mini, iPad and iPod touch are trademarks of Apple Inc., registered in the U.S. and other countries.