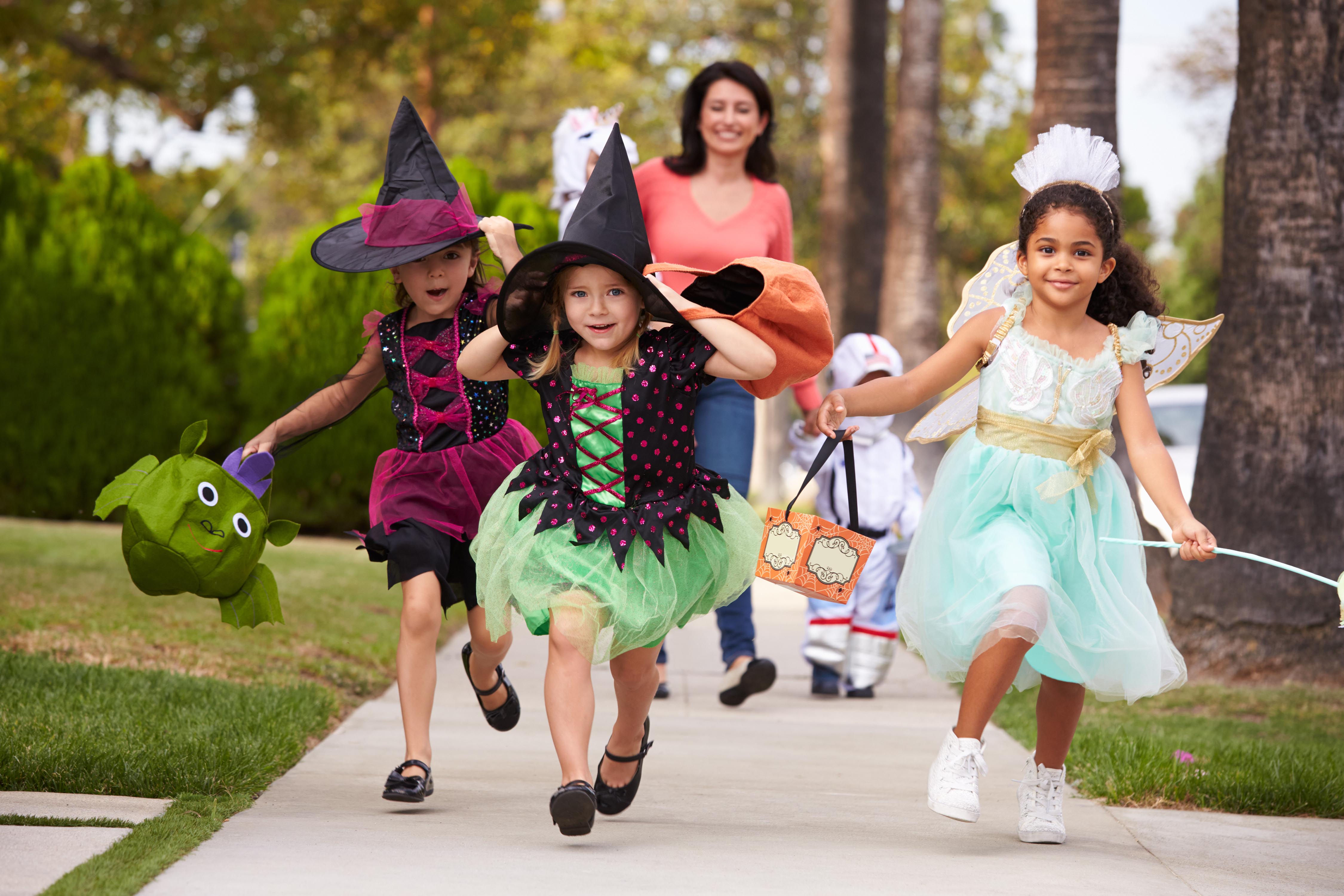 Halloween is a night filled with fun and celebration. Decked out in new costumes, kids fill the streets and run from house to house in an effort to get a bag full of treats. Every parent wants to make sure their child is safe and can participate in all the excitement. For parents of children with hearing loss or children who wear hearing devices, we have helpful tips to consider before you head out to trick-or-treat this year.
1. Prepare your child for Halloween
As Halloween approaches use this time to prepare your child for the festivities they will encounter. Specifically, this is a perfect way to build language, introduce new vocabulary, reinforce appropriate social skills, generate excitement and make sure your child is ready for an evening of fun!
2. Make sure costumes fit properly
Before purchasing a costume, double check that the mask, hat or other accessories fit comfortably and securely around any hearing devices, and leave microphones exposed for sound. Avoid purchasing costumes that may obstruct your child's hearing or vision as that can lead to unnecessary communication breakdowns or even an accidental fall.
3. Check hearing devices before you leave the house
Make sure all hearing devices are functioning and securely attached. If your child's hearing device has an indicator light, consider asking your audiologist to turn on the indicator lights ahead of trick-or-treating time. The indicator light can help you ensure your child is hearing while trick-or-treating and so you can see the hearing device in the dark. Remember to use new batteries and pack extra batteries.
4. Use this activity to build language and listening skills
As you trick or treat around your neighborhood use the time to talk to your child about their surroundings, the candy they have received or the different costumes they have encountered. Take the time to point out new sounds they may not have been exposed to as you trick or treat from house to house or use the time to play a listening game.
5. Trick-or-treat with care
Fasten reflective tape to costumes and bags to help drivers see your child. Remind your child to look both ways before crossing the street and use established crosswalks wherever possible. Only walk on sidewalks whenever possible, or on the far edge of the road facing traffic to stay safe.
Following these simple tips will help you and your children enjoy a spook-tacular and safe Halloween night!
For even more Halloween fun, download our Cochlear pumpkin stencils: http://connections.cochlearamericas.com/pumpkin-stencils-2017/.
Visit IWantYouToHear.com to find more resources for your child with hearing loss.