Max struggled with hearing loss from microtia since he was born. His parents were eager to give him access to sound and gave him a Baha® Sound Processor on a Softband for early hearing access. As he grew older, he tired of the Softband and was thrilled to learn about the new Osia® System. Read on to see how he is enjoying his new sound processor:
"We welcomed our little boy into the world knowing that he was going to have a rough start. At my 18-week ultrasound I found out that my baby was going to be born with a congenital heart defect. My husband and I were prepared for a long hospital stay but what we didn't know was that our baby was going to be born with additional complex medical needs.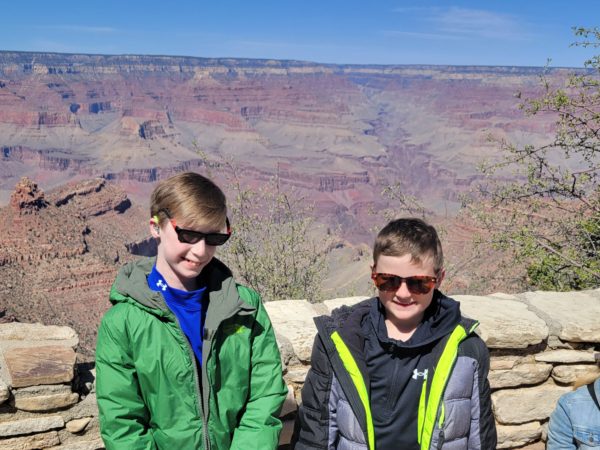 In the early morning hours, our son Max made his debut. His medical team was ready to go and within hours his doctors spoke to my husband and I about the new medical findings. At the bottom of the list was that Max was completely missing his left ear. The team informed us that when a baby is born without an ear it is referred to as microtia, and while Max had this condition, he could possibly be fitted for a device called a Baha Sound Processor on a Softband.
Wearing the Baha Sound Processor on a Softband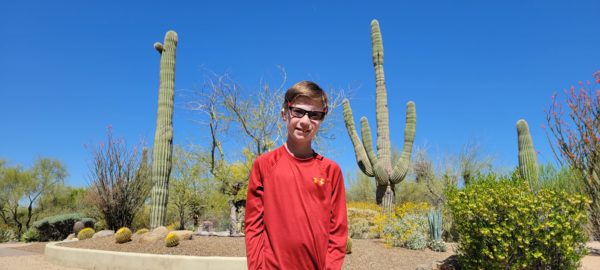 At 6 months old, Max received his Baha Sound Processor on a Softband, but he was never a fan of it, and it was a struggle to keep it on him. When he was 5 years old, he started to wear a typical hearing aid on his right side due to a ruptured eardrum. It was at this time that I noticed he did not want to wear his Baha Sound Processor at all. Max felt that he had enough amplification from the hearing aid that he did not have to wear his Baha Sound Processor.
It was difficult to explain to a 5-year-old the importance of keeping his Baha Sound Processor on, along with his hearing aid, and there was no reasoning with him. Max would wear his Baha Sound Processor to school and take it off as soon as he came through the door but yet he would wear his hearing aid all day and I didn't know why. So, I asked Max why he didn't like his Baha Sound Processor. He told me that he personally didn't like the Softband, and things were not as loud as with his hearing aid.
I spoke to our audiologist about this, and she recommended either the magnetic implant or the abutment.  At that time, Max and I did not think the abutment or magnet were a good idea for him. I knew Max had some upcoming procedures that would require imaging services, so I did not feel comfortable moving forward with any of our options at that time.
Discovering the Osia System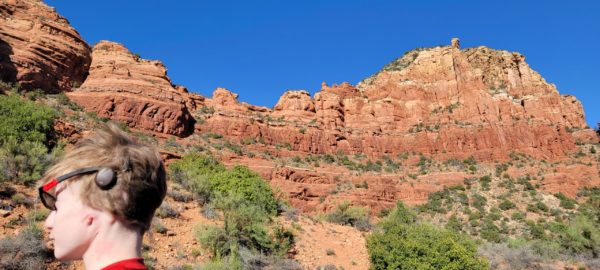 For years, Max and I would go back and forth about keeping his Baha Sound Processor on until one day we got some amazing news at our ear, nose and throat doctor (ENT) appointment. Our doctor informed us about this new device called the Osia® System, which did not require an abutment but was fashioned more like a cochlear implant. He really thought Max would be a good candidate and explained to us that the sound quality for the Osia Sound Processor was said to be amazing.
That night my husband and I talked to Max to see what his feelings were. He shared with us that he knew by wearing the Baha Sound Processor on a Softband that he would not have the sound quality that he wanted, but if the Osia would truly improve his hearing that he wanted to move forward with the procedure. We all agreed that the Osia would be a good fit for Max, but we wanted him to get through one more surgery before moving forward with the Osia.
A game changing surgery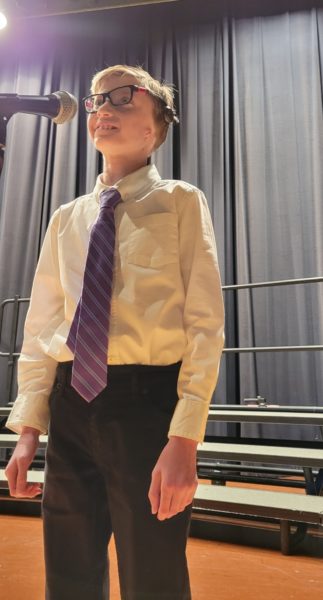 Late last spring Max finally went in for his surgery to place his implant. The awesome part came when he returned a month later for activation. Our audiologist asked, 'How does everything sound to you?' Max replied, 'Amazing, it's like I am wearing ten sound processors.' The Osia System has been a true game changer for him. He puts his Osia Sound Processor on first thing in the morning and keeps it on until he is getting ready for bed. I've asked Max on a couple of occasions if he was happy that he got his Osia and every time he always replies, 'Absolutely.'
Our family is so grateful for this new technology and giving Max the opportunity to hear the world the way he wants to."
Are you interested in learning more about the Osia System for a loved one or teen with microtia? Learn more here.
1
2
In the US, the Osia system is cleared for children 12 years and older. In Canada, the Osia system is approved for children 5 years of age and older.