Chloe and Zoey, who are siblings with hearing loss, failed their newborn hearing screenings. Their parents wanted them to experience the joy of hearing "I love you," so they got cochlear implants and now are thriving in speech therapy and school. They love to talk and sing, which brings joy to their family. Read more:
Chloe was born a beautiful healthy baby, but she didn't pass her newborn hearing screening after birth. She is my first child and I was told that many children fail on the first try because of after-birth fluids. We went home and I never thought about it again. Months went on and I noticed she wasn't meeting her milestones like knowing your name, turning when hearing sounds and the most shocking was she didn't get excited when baby shark came on like all the other kids.
On a routine visit I told her pediatrician about my concerns and I was referred to an audiologist for a hearing test. She was pronounced profoundly deaf in both ears. We were devastated to learn she couldn't hear and thought we would have to learn sign language.
An option to help us move forward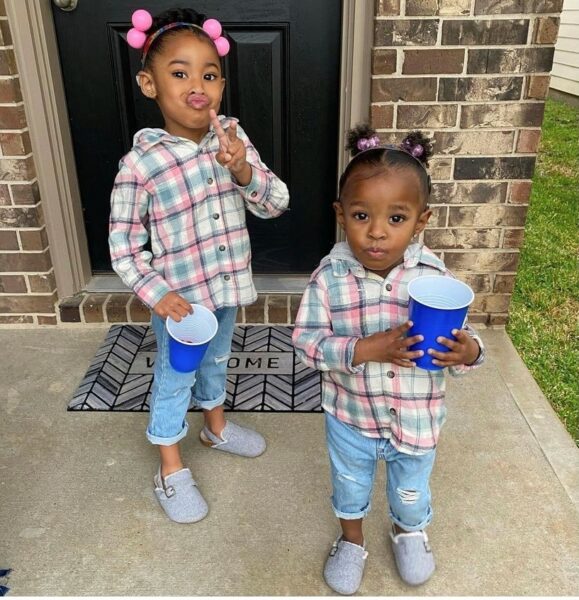 Thankfully we had options on how to move forward. We chose to have Chloe receive cochlear implants because that is me and my whole family's way of communicating. I wanted to experience the joy of hearing her say "I love you." I chose the Cochlear™ Nucleus® 7 Sound Processor because they have good reliability, they are compatible with all Apple®1 devices and they innovate their equipment fairly often. I chose the Nucleus 7 Sound Processor as her primary device and the Cochlear™ Kanso® Sound Processor as her backup device; plus we also have Aqua+ kits2 for both.
I soon gave birth to Zoey, fast forward two weeks after her birth, she also failed her newborn hearing screening. Considering our family history with Chloe, the medical staff immediately administered an auditory brainstem response (ABR) test.
A second deaf child in the family
At only 2-weeks-old it was confirmed that Zoey was also profoundly deaf in both ears. We were torn, not understanding how it happened a second time when I have perfectly healthy pregnancies with no knowledge of hearing loss in my family. After considering our options, I made the decision to get Zoey implanted with the same cochlear implants and accessories as Chloe since I was so familiar with everything.
These little girls are amazing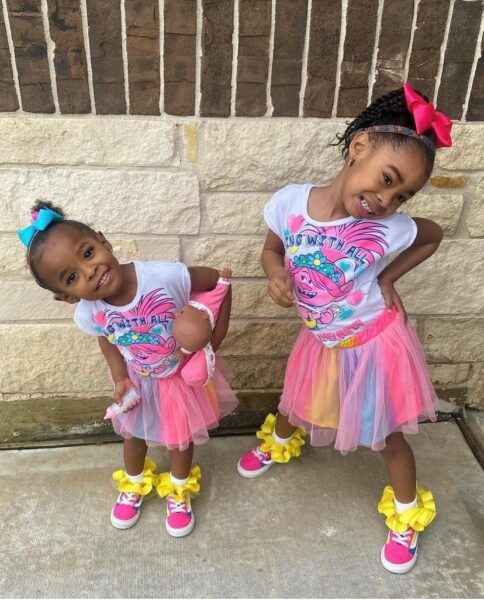 My little ladies are now ages 3 and 4 and are thriving. It hasn't been an easy nor fast road – we've been to countless number of speech therapies and are attending a school for the hearing impaired. We are almost to the threshold of speaking fluently. Although my girls were born deaf, they never cease to amaze me and those around us. I'm thankful that Cochlear Americas has the technology to fulfill our dreams. Who would've thought my babies that are deaf would be talking and singing, oh what joy it brings to hear their voices."
Are you struggling with a child or siblings with hearing loss? Click here to contact Cochlear to see if there's a solution for you.
3
4