Baby Olive came into the world with a condition that surprised her parents…hearing loss. Wasting no time, her parents decided to have her get cochlear implants. Since she received cochlear implants, Olive's family has been thrilled by the support they have received from other families and by the phenomenal customer service they have received from Cochlear.
"Olive was born in December 2019, just a couple of days before Christmas. In the hospital, she failed her newborn hearing screening. About two months later she had her first Auditory Brainstem Response (ABR) where we learned she had severe to profound hearing loss. At that appointment, she got earmolds for hearing aids and at 3 months she was fitted with hearing aids. While there was some benefit, her hearing loss quickly progressed beyond the capacity for hearing aids to be helpful. After a lot of testing, we learned that the nature of her loss would not recover and could potentially get worse. We also were informed that her hearing loss was genetic because of an unusual combination of genes.
Choosing Cochlear for their lifetime commitment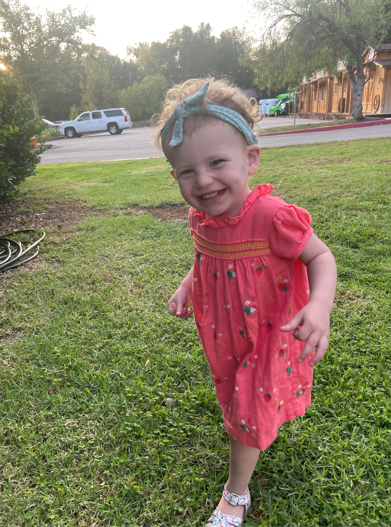 After a while, we realized that cochlear implants were the only viable option if we ever wanted Olive to hear and speak and listen to music. We knew nothing about them, and it was terrifying. It had been a rollercoaster of emotions from the failed hospital screening to the diagnoses, and it was a low point of being new parents. After a lot of research, and helpful interviews with adults with cochlear implants and parents of children with cochlear implants, we realized that cochlear implants were the answer to giving her access to sound.
Deciding on a brand of cochlear implant is difficult. It's a lifelong commitment to a brand that really ties you to the company. In the end, we went with Cochlear, not for the Bluetooth®1 connectivity and sleek looks, but for the reputation of reliability and great customer support. In these areas, Cochlear has shined. Before Olive's surgery, we met virtually (due to COVID-19) with a Cochlear representative who walked us through the process, answered all of our questions and even let us meet and talk to her daughter who was also a cochlear implant recipient. We decided to proceed with cochlear implants for Olive.
Cochlear's customer service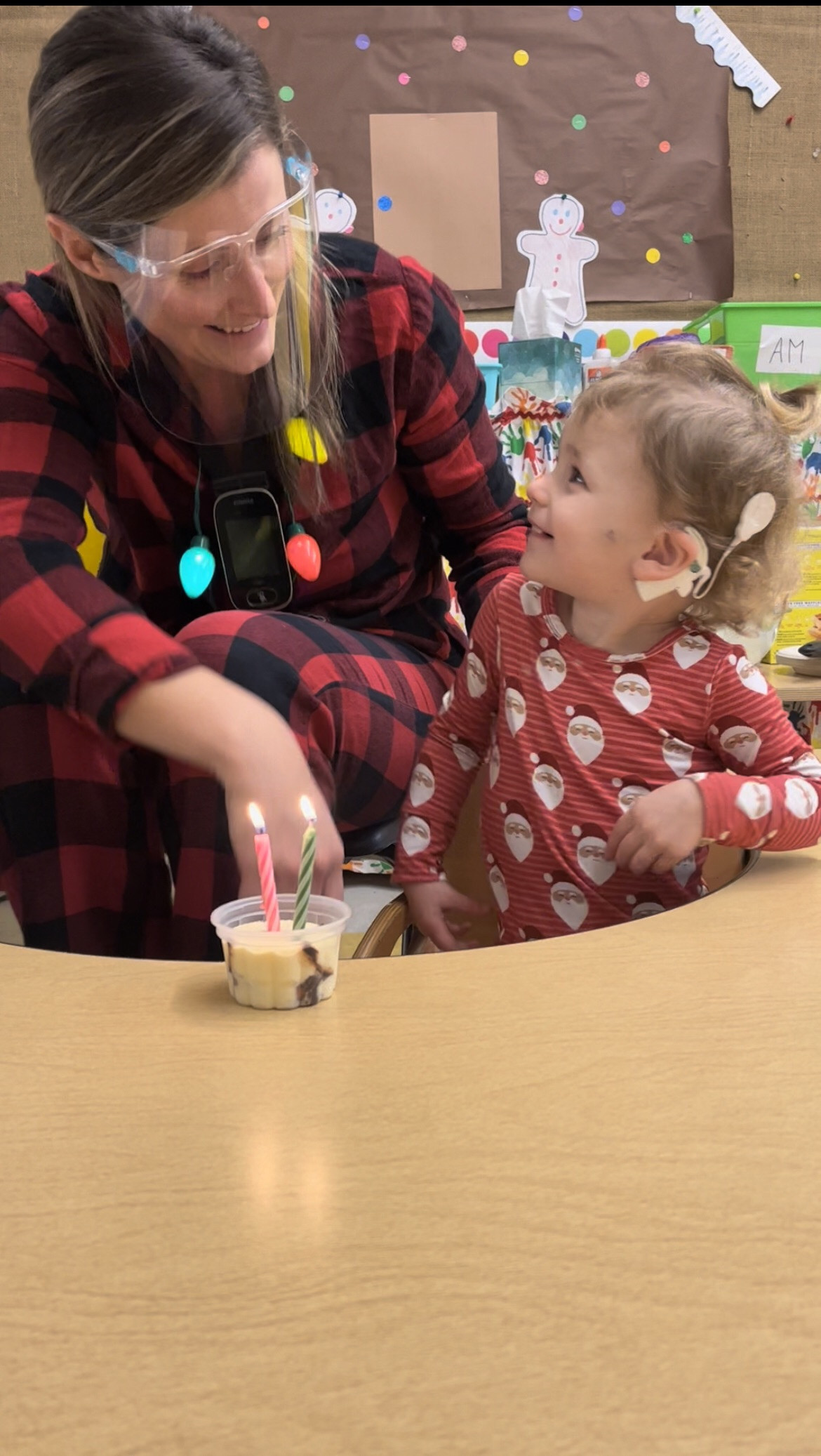 The lead-up to surgery was nerve-wracking, to say the least, and it was a day we'll never forget. Olive is still a patient at our local pediatric hearing clinic, and the team has been phenomenal. The surgeon, audiologist, speech-language pathologist and social worker all work together and with us to make sure Olive has the best care. They provided us with countless resources, and I don't think Olive would be where she is today without them. They recommended Olive to receive Auditory-Verbal Therapy, through a program called BabyTalk and we saw a therapist virtually every week for about a year, and she gave us all the tools to use to work with Olive to get her to where she is now. We are forever thankful for her.
Olive has broken her coil cords, the Cochlear™ Kanso® 2 Sound Processor had a firmware problem, and in both cases, Cochlear replaced the devices under warranty immediately. The discussion took less than 15 minutes, and the items were received with expedited shipping. To make it even better, the Kanso 2 Sound Processors came pre-mapped, ready for use.
She's adapted well to the Nucleus® 7 Sound Processor  and Kanso 2 Sound Processors. When we use the True Wireless™ Mini Mic 2+, she doesn't bat an eye. When we stream songs into her implants, she does the hand motions and sings along in what I can only imagine is high-fidelity compared to her microphones. For the parent, the Nucleus Smart App2 is exceptional. Not only can it help me find a misplaced processor, but it's incredibly helpful being able to see the volume and sound that the devices are picking up. This way, I can tell the difference between her not hearing me and her ignoring me.
Olive currently attends a listening and spoken language school for deaf and hard-of-hearing kids. Every day at school she receives 30 minutes of one-on-one speech, and she is learning many skills that she will take with her when she is mainstreamed. She also has classmates who either wear cochlear implants or hearing aids, so she won't ever have to feel alone or self-conscious. Her teachers have been fantastic, and Olive absolutely loves going to school, she comes home singing new songs and saying new words.
Finding the community support we so desperately needed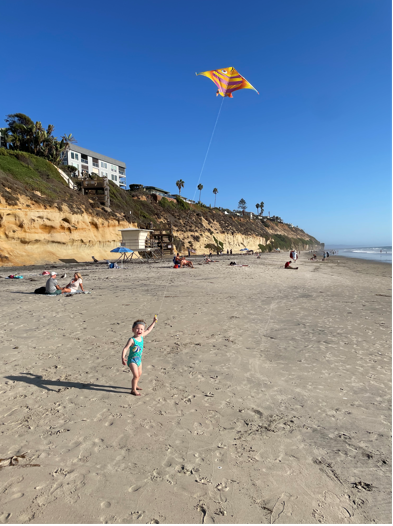 While it may seem isolating and scary at the beginning, there is a lot of support for families out there that are going through similar hearing loss journeys. We virtually attended the Listen to Me! Conference last June where we met other families who have children with hearing loss, and we are a part of the Facebook3 group of children with cochlear implants and follow countless Instagram accounts. I also watched the season of "The Bachelor"4 that featured Abigail Heringer, the first deaf contestant, and as a parent of a deaf child, it has been amazing to see her on national TV and to help us know that Olive will grow up just like any other kid.
Olive is now 2 years old and is exploding in her vocabulary, to the extent that I have a hard time telling anyone that she's deaf. The word doesn't fit the personality, and unless you see the processors, you'd never know otherwise. With her cochlear implants, she can do anything. Olive is always pushing her capabilities, always trying to go on the playground big slide, hang from monkey bars, swim in the pool, play in the ocean and do everything her older cousin is having fun with. She's very social and we are so happy that Olive has access to sound, and she can pursue her dreams."
Has your child been diagnosed with hearing loss? Are you interested in them receiving a cochlear implant? Learn more here.