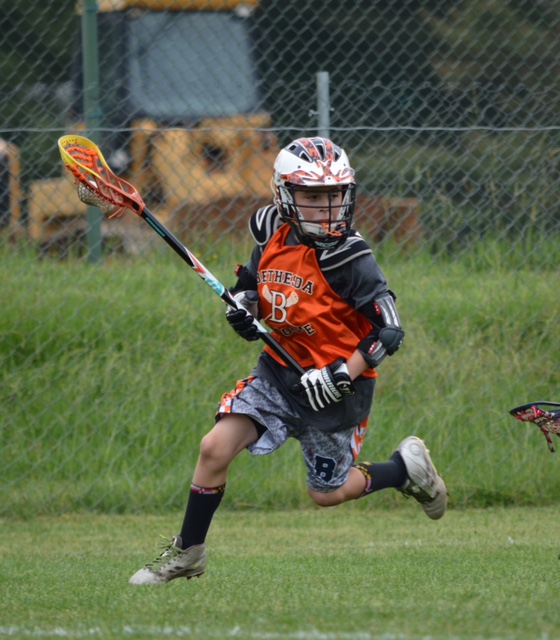 Christian M. was born with a sensorineural hearing loss and received his first cochlear implant at 13 months and his second at five years old. Christian's parents are both hearing and came from hearing families, so when Christian was born with a hearing loss, they knew they wanted him to have access to spoken language.
When Christian became a candidate for a cochlear implant, his mom, Christina, said they "jumped on that route by not only getting the cochlear implant but also enrolling him in the River School, an auditory-verbal school in Washington DC."
For Christina, the choice to implant Christian was ultimately a "no-brainer." She underscores her appreciation for Cochlear's "excellent customer service and innovation," as well as the "ease of replacement," which is especially valuable to a mom of an active nine-year-old son who loves playing lacrosse.
Christina and Christian tell more of their story below.
A successful student and athlete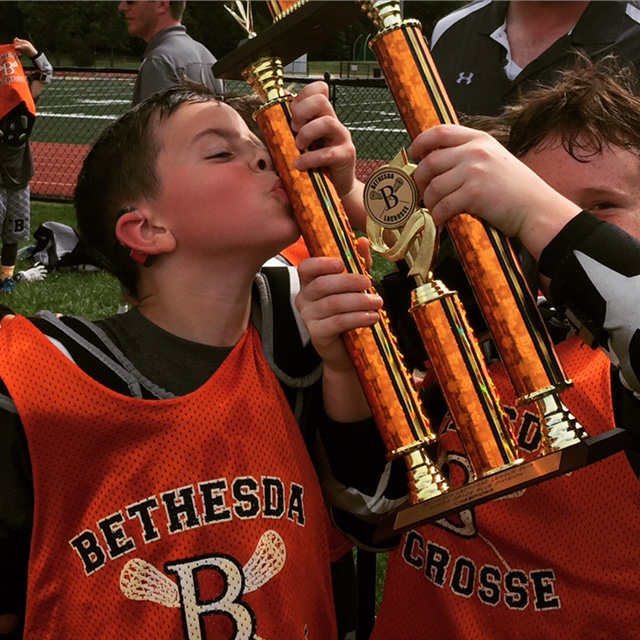 Now, eight years after receiving his first cochlear implant, Christian is not only a successful and determined student but also a phenomenal athlete. He plays baseball, basketball, street hockey, taekwondo, flag football and lacrosse, to name just a few.
Lacrosse is where Christian really shines though. Christian played a key role in leading his team to a Bethesda Lacrosse Championship win last year.
When asked if he has to do anything special on the field to make sure he can hear his coaches and teammates, Christian replied, "No, it's just regular." One thing Christian does on the field is wear a skull cap under his helmet so that his sound processors don't move around or get knocked off.
Christian's advice to younger athletes with cochlear implants is simple: "it's really not that hard…you just go play."
"No limits"
Christina is extremely proud of Christian and all of his accomplishments. "I'm sure it can be tricky to hear, especially with the added skull cap, helmet, and wind, but Christian has shown an amazing amount of perseverance. He's the only kid in a league of a thousand kids who has a cochlear implant, so it's really amazing."
Christina often tells others, "He has no limits. He can do whatever he wants to do," and with his cochlear implants, "he is able to be himself without his hearing loss hindering anything. He can do anything."
So, what does Christian's future hold? Likely more than a few more lacrosse championship wins, as he wants to be a professional lacrosse player when he grows up. With his determination and athletic prowess, this certainly seems more than possible, and we're excited to cheer him on!
To find more hearing loss resources and learn more about cochlear implants for your child, visit IWantYouToHear.com.