Born with Microtia and Atresia, Ally's family determined that a bone conduction solution could help their daughter, but it was not covered by their insurance. This sparked Ally's family to create a non-profit that helps children with microtia and atresia get access to hearing care. Ally's Act was born and is now making its way through Congress as Microtia & Atresia Awareness Day arrives. Read more:
November 9th is Microtia & Atresia Awareness Day, a nationally recognized opportunity to spread awareness about this underrecognized condition. Microtia and atresia are congenital abnormalities of the ear and ear canal, that occur in approximately 1 in 10,000 live births. As a result of these abnormalities, individuals can suffer from conductive hearing loss. Through a Congressional Resolution, Microtia & Atresia Awareness Day has been formally recognized as a national event since 2021.
Introducing Ear Community and "Ally's Act"
Many families do not have the support they need when their baby is born with microtia and atresia. When Melissa Tumblin's daughter, Ally, was born with microtia and atresia she was unable to find many resources or a community available to assist her in navigating her daughter's hearing journey. Knowing that she could help other families facing the same challenges, she founded Ear Community in 2010. Ear Community is a non-profit that focuses on bringing parents and children together, raising awareness about microtia and atresia and hearing loss and advocating for access to technologies and related services for individuals with hearing loss.
In some cases, the technology that is available to treat hearing loss in individuals with microtia and atresia is not covered by health insurance. Bone conduction solutions are effective devices to restore hearing to those who need them and in Ally's case, the device was not covered by her family's insurance plan. Over the last 13 years, Ear Community has helped thousands of families gain access to the necessary technology through grants and donations.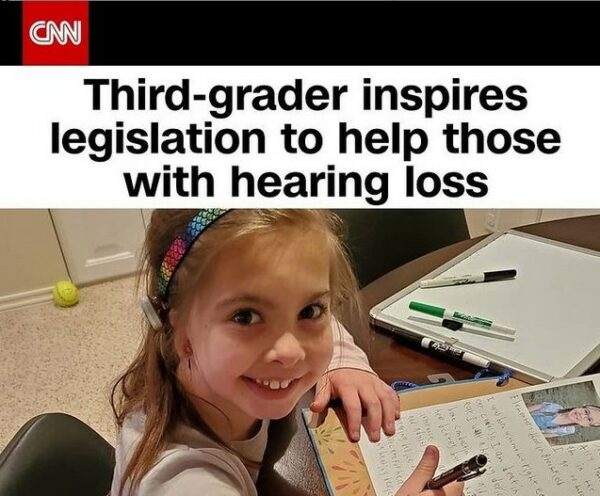 Advocating for change at the highest level
Recognizing the need for change, in 2019 Ally wrote a letter to her Congressman, Joe Neguse (D-CO) and asked him to advocate for individuals with microtia and atresia to hear better. As a result, "Ally's Act" was born, Congressman Neguse sponsored and introduced the legislation that would make covering bone conduction devices mandatory for insurance companies. He was impressed by Ally's conviction and passion for helping people just like her.
If enacted, "Ally's Act", HR. 2439 and S. 1135, would make the following coverage provisions:
Coverage for a bone anchored device or cochlear implant
Replacement of hearing devices every five years with the latest technology
Cover accessories including soft band headband, hard band and adhesives
Cover device repairs
Cover (1) hearing assessment per year
Cover (1) preoperative assessment per year
Cover implantation surgery
Cover post-operative medical appointments
Cover post-operative audiological appointments for fittings, programming, and activation
Provide aural rehabilitation services related to the use of the device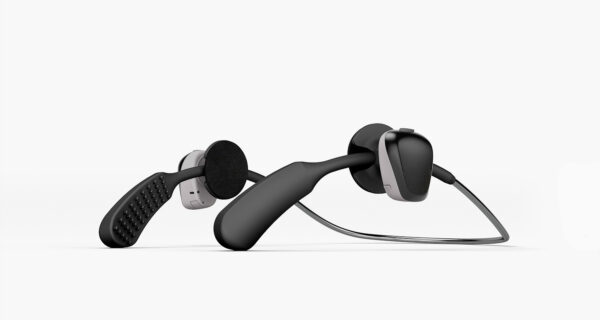 Ally and her mother, Melissa continue to advocate tirelessly for this legislation to be passed. They have met with over 20 members of Congress to advocate on behalf of "Ally's Act," educating members on the importance of early treatment with hearing devices to a child's development, speech and language and future educational success.
Currently, "Ally's Act" is sitting with committees in both the House of Representatives and the Senate waiting for a vote to go through to the full chambers for a floor vote. Members of Congress need to hear from their constituents that passing this legislation is important to give children and adults who qualify for a bone conduction device access to this life-changing technology.
To learn how to advocate for "Ally's Act" or to act, please visit the Ear Community website. There are resources available to assist in contacting your member of Congress.
1
Copyright © 2023 Ear Community a charitable nonprofit organization