When Annelise lost her hearing after bacterial meningitis, her parents immediately began the process of searching for solutions. Now implanted with the Cochlear™ Nucleus® 7 System, Annelise is flourishing.
"When our daughter, Annelise, was born in 2019, like our other three kids, she passed her newborn hearing screening. Fast forward to 2020, we found ourselves at our local hospital in Delaware, admitting Annelise with what we would soon find out was bacterial meningitis. We were initially warned of the potential lifelong side effects of meningitis upon receiving the diagnosis, however, we were mostly pouring our prayers into her surviving such a serious illness. And she did!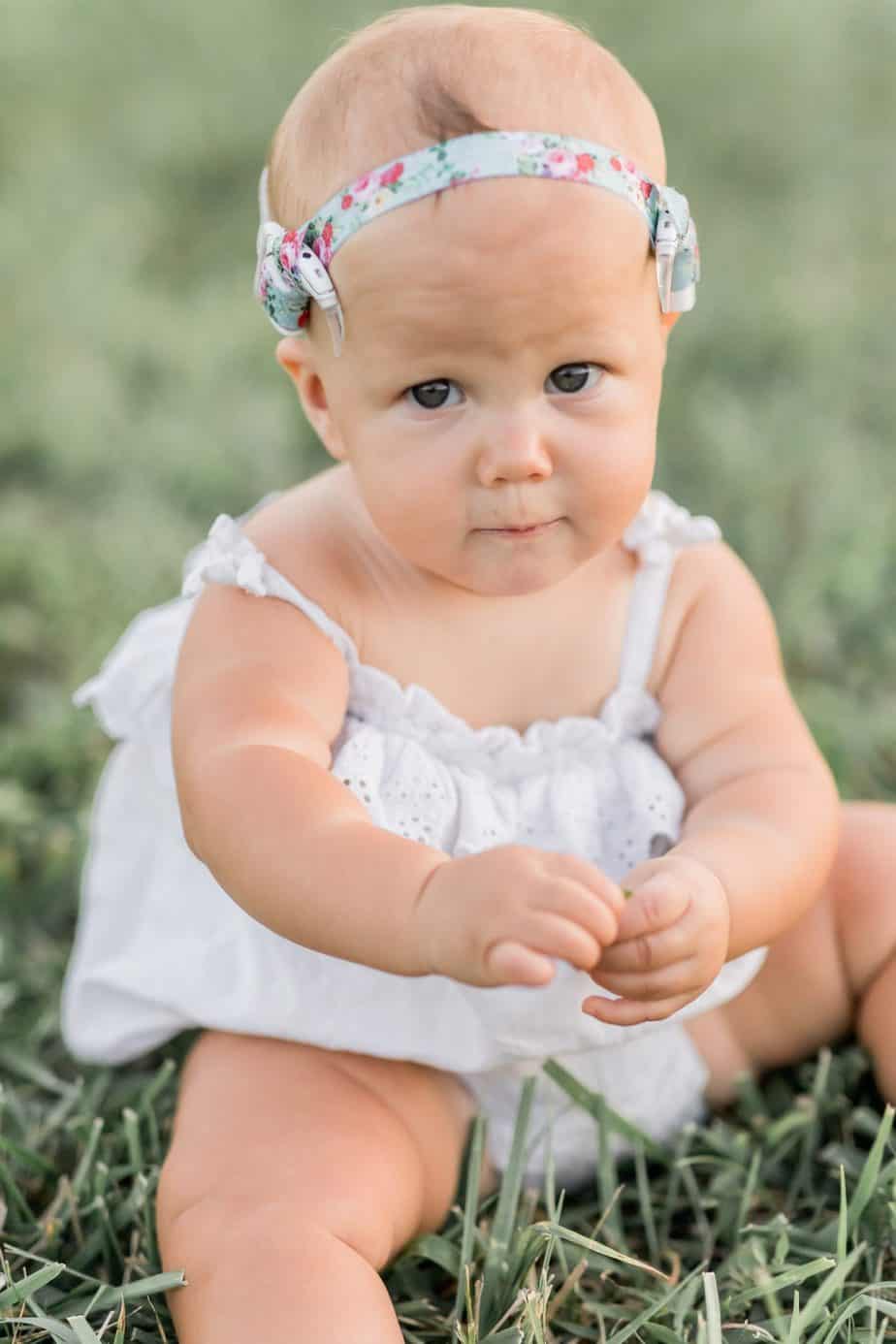 After riding a roller coaster of ups and downs for two weeks, we were finally moved out of the ICU to finish out her IV antibiotics. One day before we were to be discharged, an audiologist performed an ABR (Auditory Brainstem Response), as hearing loss can be a side effect of meningitis. Upon completion of the test, we remember hearing the words 'severe profound hearing loss'—words that would change our lives forever.
Discovering a solution in cochlear implants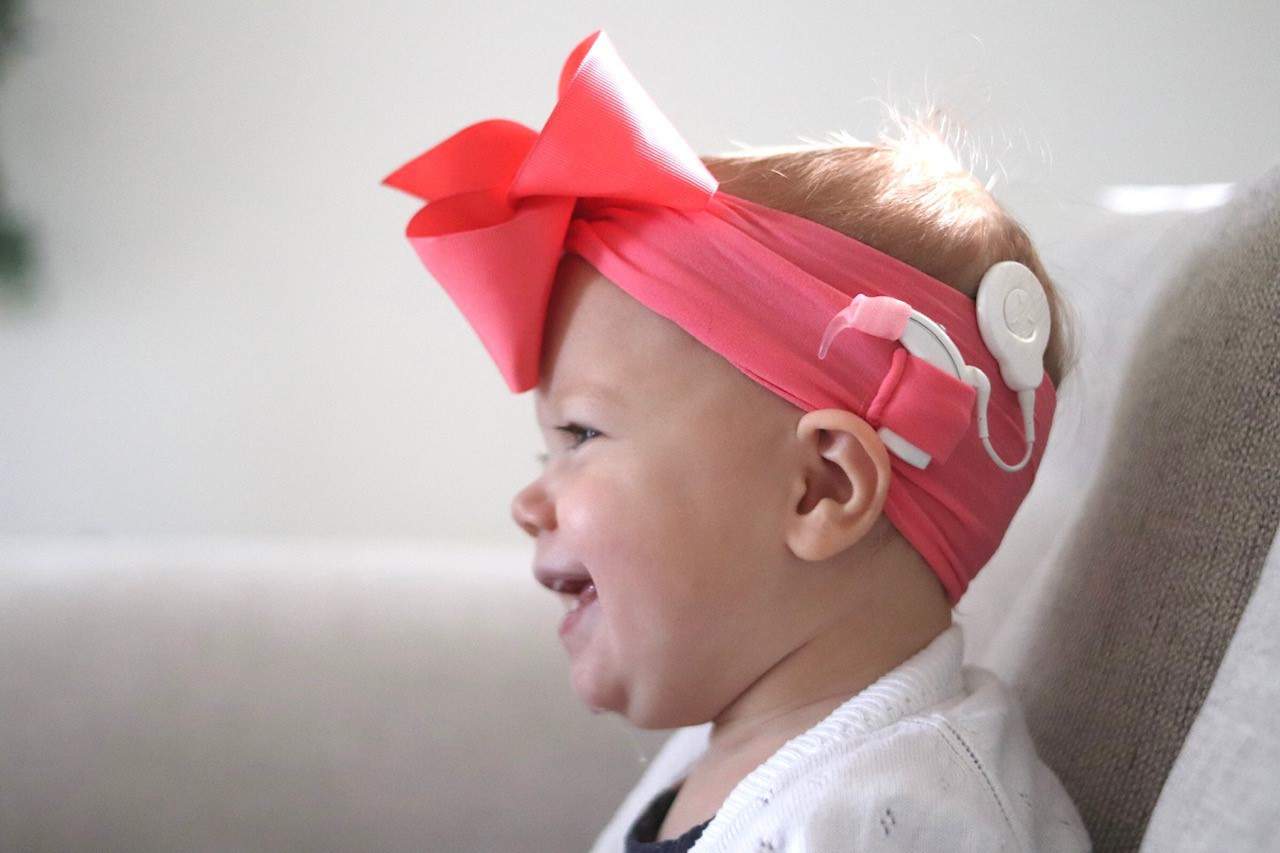 Talk of cochlear implants started immediately—we had never heard of them, but the thought of Annelise never hearing us again was too painful to bear. We didn't hesitate to move forward with the process. The next day, Annelise had a repeat ABR, and an MRI to confirm she was a candidate for cochlear implants. The MRI also confirmed our ENT's (ear, nose & throat doctor) suspicions that the fluid in her ears left over from the meningitis had already started ossifying. If we were going to implant her, it had to be done soon.
She was barely waking up from the MRI when our surgeon called to give us the news that we could move forward with the process. In fact, he already had his team lined up and was ready to go for the following Tuesday, just 4 days away! Surgery was flawless. During surgery, we met our audiologist. It's almost comical to reflect on now, as we know this is not the usual speed or course of events! In fact, it wasn't until after Annelise's surgery that we picked out her Nucleus 7 Sound Processors. Due to the time constraints, our ENT and audiologist recommended Cochlear for us. To this day, we are so glad they did! Our audiologist explained that Cochlear is among the most popular choices, due to their advances in technology and phenomenal customer support. We couldn't agree more!
Sharing the magic of hearing with Annelise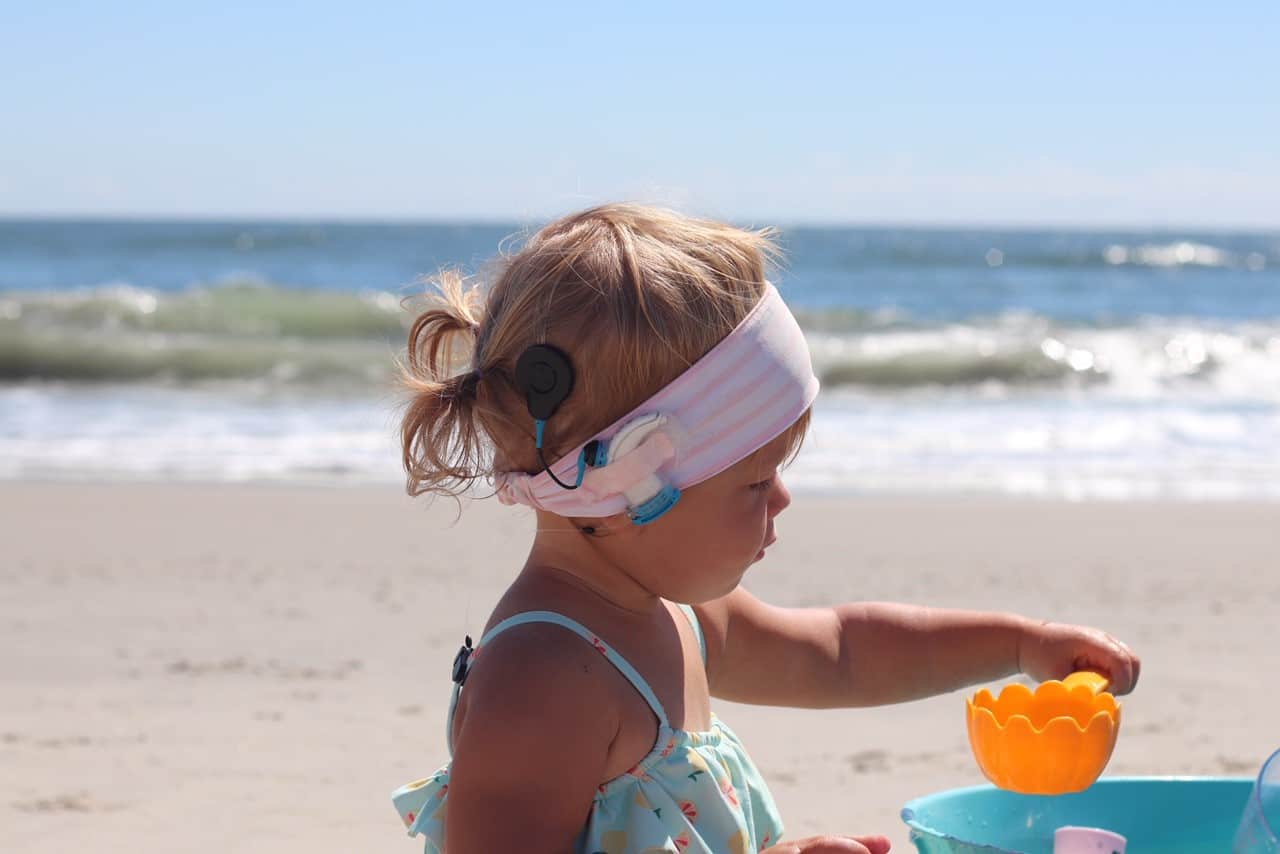 Annelise's hearing journey has been nothing short of magical. Even day two post-activation, her face lit up with joy and excitement as we put her processors on. 18 months later and she still gives us a positive reaction every morning—and it never gets old to us! I think given Annelise's age, it didn't take her long to realize what these sound processors do for her. She made the connection so early on, that keeping her sound processors on has never really been a battle! She either asks for help if her sound processors come off, or more recently, she is learning to replace the coils herself as this is an inevitable part of our day.
While she sleeps in silence, there have been moments where putting her sound processors on in the middle of the night have brought her such comfort. We live in very rural area, so we have had 'big listening moments' as she tells me she can hear a tractor, a doggie or a horse (way off in the distance when she can't even see them)! She is also right on track with her peers, more recently emerging with three-word sentences just shy of 2 years old. If Annelise had to choose a favorite accessory, it would be the Aqua+ kit1 as our family enjoys going to the pool and beach all summer long. She even requests to wear her 'aquas' in the bath, further confirming our suspicions that she loves her access to sound.
While our Cochlear journey didn't start out in typical fashion, we couldn't be more amazed with the technology and are thankful every day for the way it positively impacts our lives in giving Annelise the ability to hear once again."
Did your child lose their hearing after bacterial meningitis? Learn more about the Nucleus 7 Sound Processor today.
2
The Nucleus 7 Sound Processor with Aqua+ is water resistant to level IP68 of the International Standard IEC60529. This water protection means that the sound processor with the Aqua+ can be continuously submerged under water to a depth of 3 meters (9 ft and 9 in) for up to 2 hours. This water protection only applies when you use a Cochlear Standard Rechargeable Battery Module or Cochlear Compact Rechargeable Battery Module. The Nucleus 7 Sound Processor is water-resistant to level IP57 of the International Standard IEC60529 without the Aqua+ accessory for the Nucleus 7 Sound Processor.