Kassandra and Ryan R. were full of emotions when they found out Nova, their child, had hearing loss. Later finding out she had hearing loss from congenital CMV, their main goal was to get Nova access to sound. After her hearing loss progressed, Nova got bilateral cochlear implants and now is a typical 2 year old who is wise beyond her years and loves her brother! Read to hear Kassandra and Ryan's advice for parents that are in their situation:
"Our daughter Nova was born on December 9, 2016 and we immediately fell head over heels in love with her. During our hospital stay, Nova met all the expectations that the doctors had for her. Although that quickly changed the morning we were getting ready to take her home when she was given her newborn hearing screen. Nova had passed her hearing test in her left ear, but failed in her right.
A week later we went back to the hospital for a follow-up hearing screening and we got the same results. At that point, we were referred to an audiologist for a 'more in-depth hearing test.' In the weeks leading up to her first audiology appointment, it did not cross our minds that Nova could have a permanent hearing loss.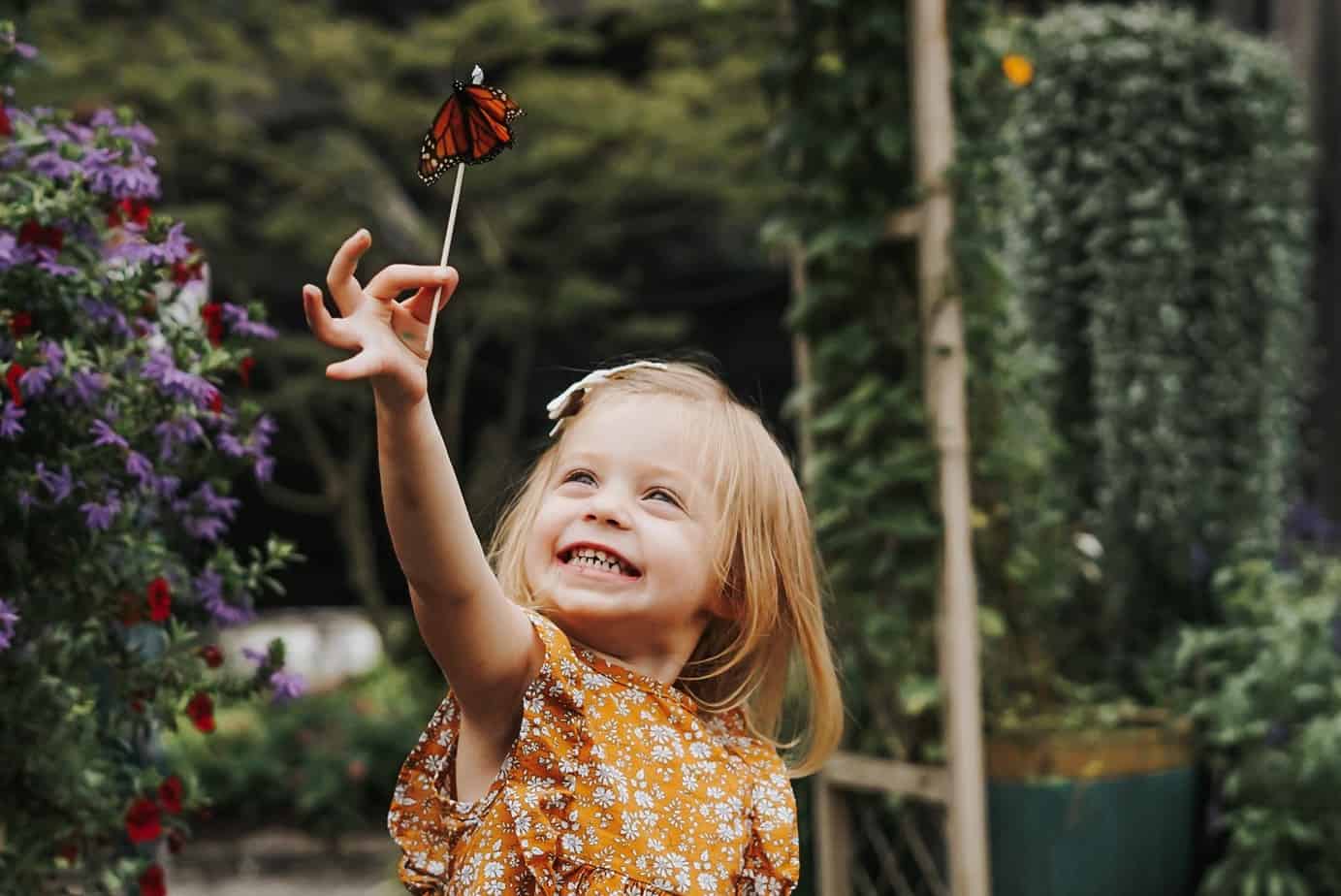 On February 8, 2017, Nova went in for an Auditory Brain Response (ABR) test, or that 'more in-depth hearing test' as we knew it. After about an hour of testing, the audiologist came in and told us that Nova had bilateral hearing loss with a severe loss in her right ear and a mild loss in her left ear. On that day, at that very moment, our world just stopped. So many things started running through our heads. What did this mean for her future? Will her hearing get better? What can she hear? How will we communicate with her?
Giving Nova access to sound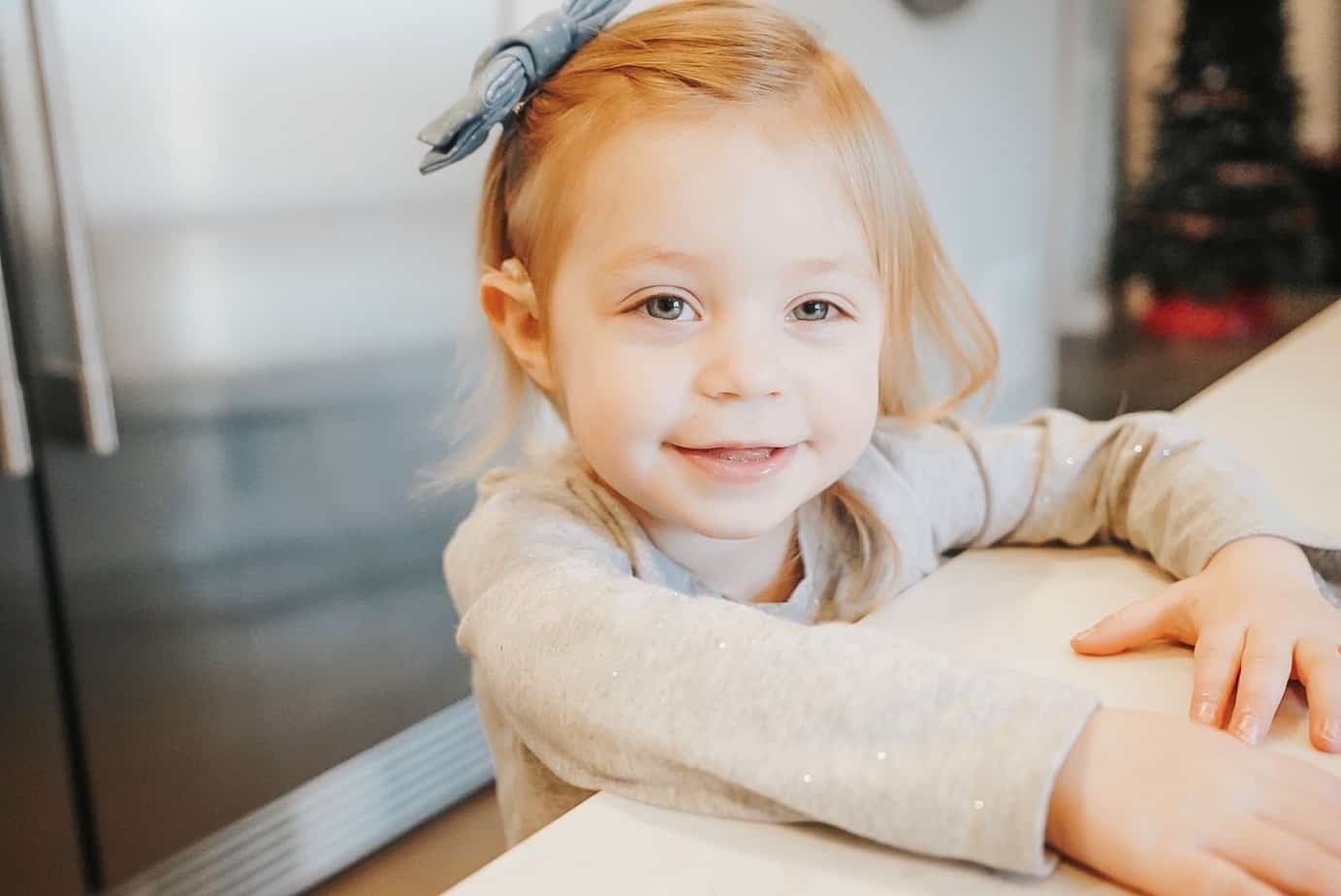 It was a day full of emotions. We were devastated. As her parents, we would do anything in our power to alleviate any barriers that may stand in the way of her reaching her fullest potential, so the worst part for us was feeling so helpless. Quite honestly, we did not know what the next steps were for us or what this diagnosis really meant for Nova's future. We were presented with options that day that ultimately boiled down to learning American Sign Language and/or pursuing technology options.
As hearing parents who were raised in hearing households, we immediately knew that our goal would be to give Nova as much access to sound as we possibly could. Hearing technology was definitely foreign to us. No one in either of our families wore hearing aids and neither one of us had much knowledge of cochlear implants prior to Nova's diagnosis. The journey from this point forward was unknown, but there were a few things that remained consistent. No matter what, we were dedicated to advocating for her needs and supporting her in every aspect on her hearing journey through both worlds.
Nova received her first set of hearing aids at 3 months old. We saw an immediate benefit and feel confident that she never skipped a beat or missed a milestone because of how young she was when she was given access to hearing technology. Early Intervention was incredibly beneficial for us as a family and helped to pave the way for what was to come in Nova's hearing journey.
Progressive hearing loss from congenital CMV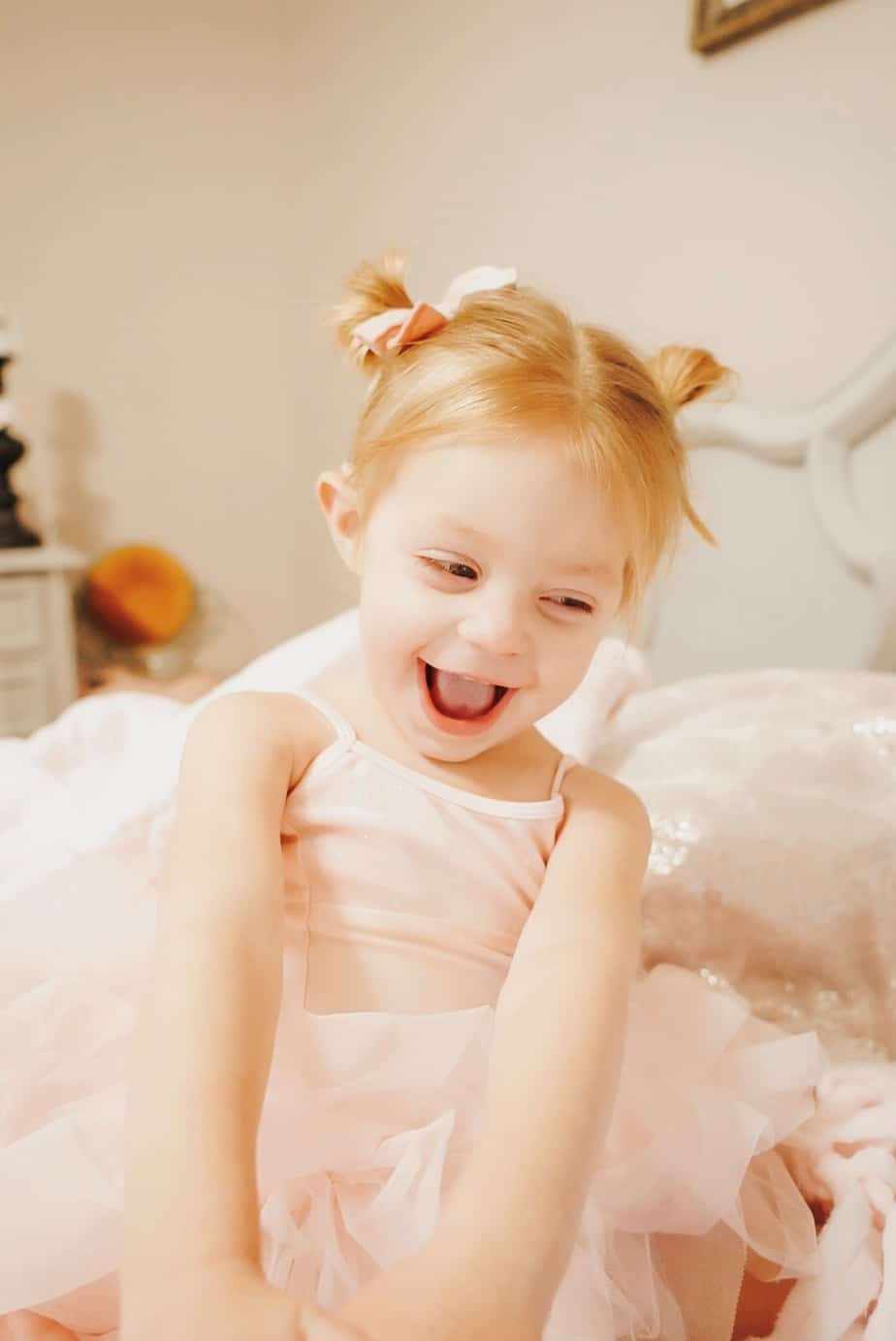 With each audiology appointment over the first year of Nova's life, we saw her losing more and more of her hearing and quickly learned that her hearing loss was progressive. We always wondered what the cause was that resulted in her having hearing loss and were committed to finding an answer. We learned through genetics testing that Nova's hearing loss was not linked to any known genetic cause or mutation.
Fortunately, about a year or so later, we were able to get our hands on a dried blood sample of hers from around the time she was born. Through lab testing, it was uncovered that the cause of her hearing loss was due to congenital CMV. CMV or cytomegalovirus is a common virus, but one that could be devastating to developing babies and cause life-long disabilities such as hearing loss. Knowing the cause of her hearing loss was quite relieving for our family and allowed us to finally close the door on what was unknown for majority of her life.
By 16 months old, Nova's hearing loss in her right ear hit profoundly deaf and we immediately began the process for a cochlear implant. Developmentally, Nova was well ahead for her age and exceeding expectations for speech and language development. We never wanted to see her lose that momentum or fall behind compared to her hearing peers, so we knew it was time to take the next step.
Nova's cochlear implants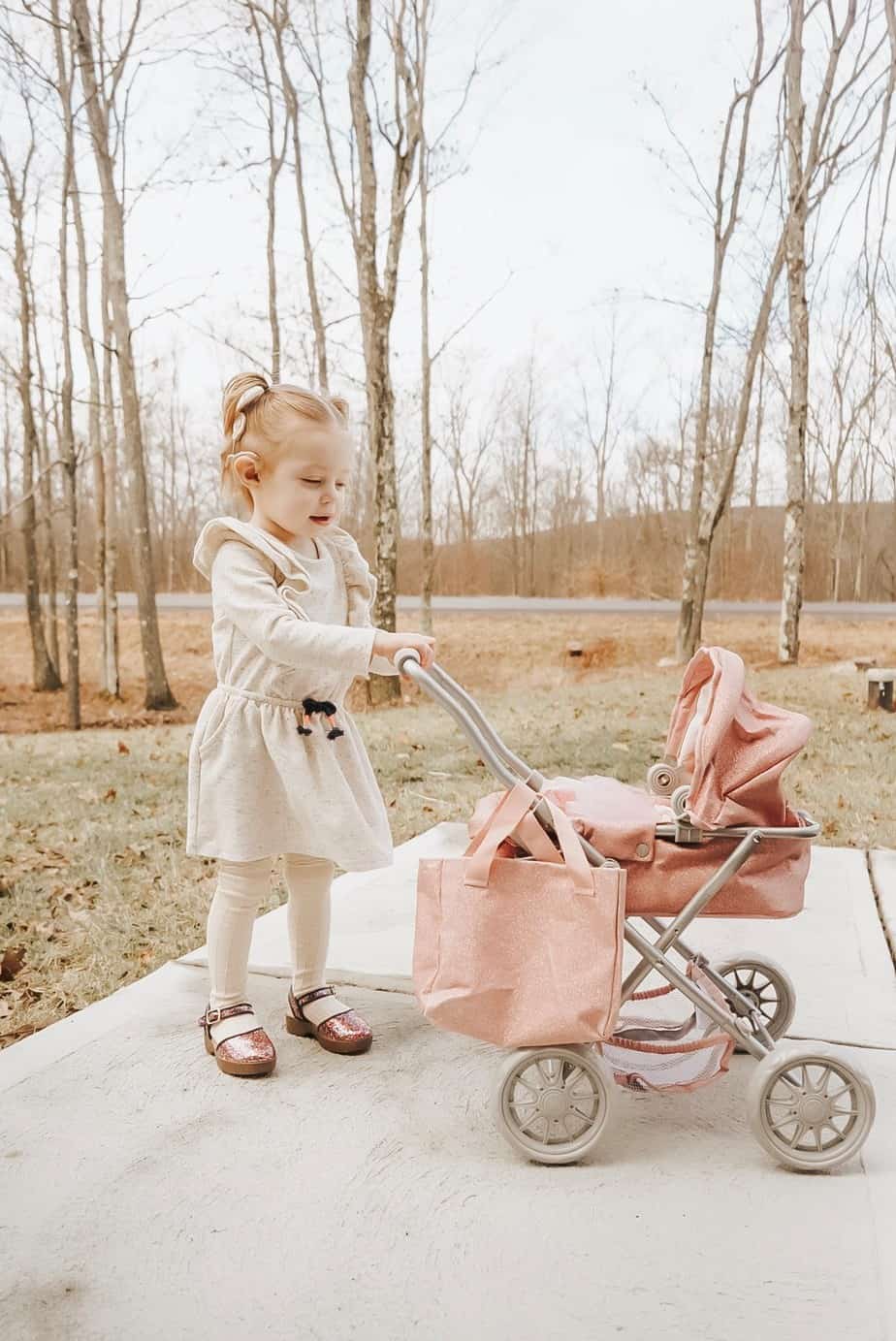 Nova received her cochlear implant at the local children's hospital in her right ear a few months before her second birthday. Sending our baby into surgery and praying it would be a success was perhaps the most nerve-wracking experience to date, but we knew she was in the best hands, receiving the very best technology and were extremely hopeful for a positive outcome. Just a few months after Nova's right ear was implanted, her left ear hit profoundly deaf. Deciding on bilateral implants was a no brainer for us. She was successfully implanted in her left ear right after her second birthday.
Making the decision to have our child get cochlear implants was definitely one of the biggest decisions that we have made as parents. Once that decision was made, we were then faced with exploring the different options of cochlear implant brands and deciding on what manufacturer fit her needs the best. We chose Cochlear because of their advancements in technology, their implant reliability and the quality of their products.
Technology that works for us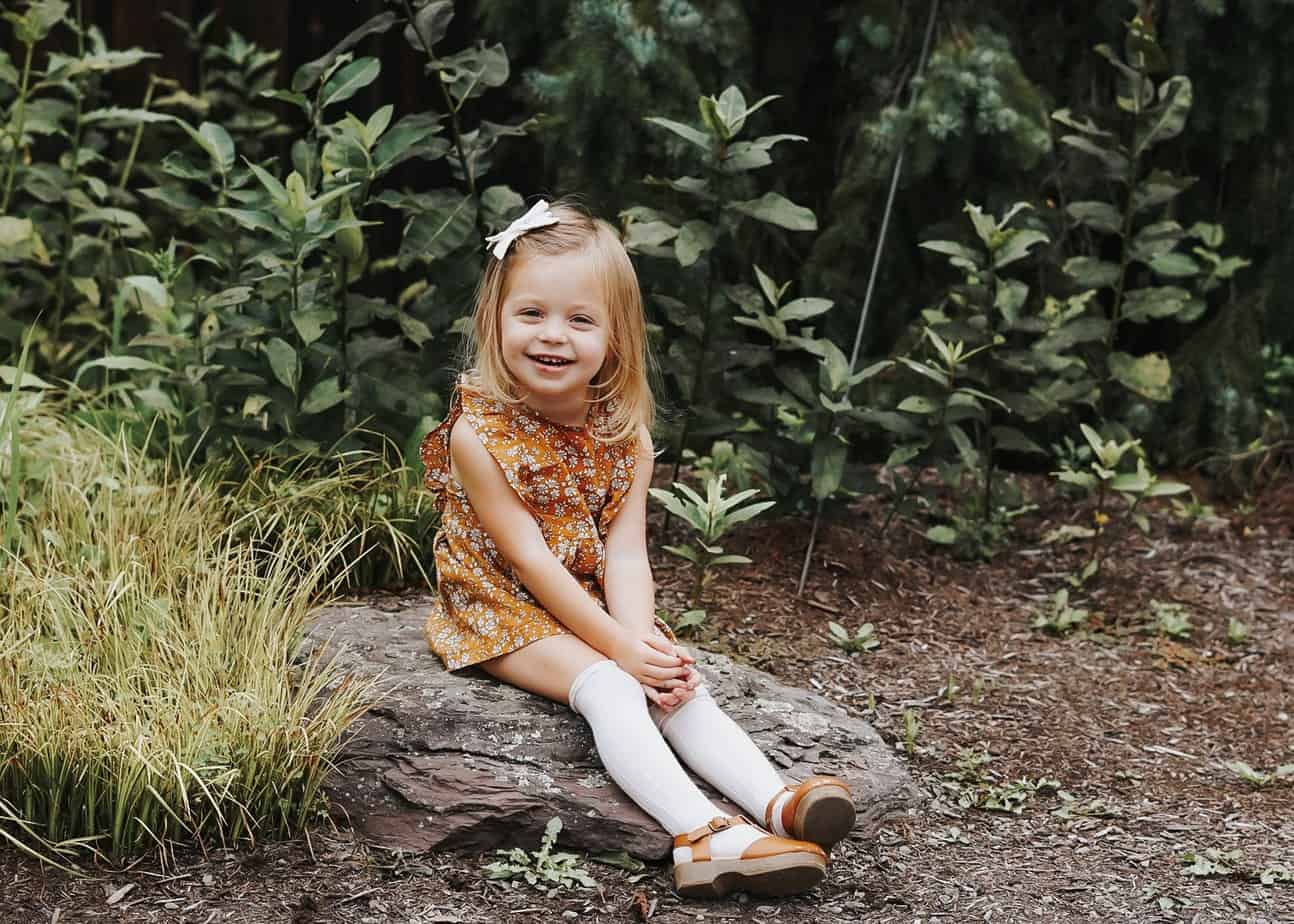 With Cochlear's technology we can connect and manage Nova's cochlear implants from the Nucleus® Smart App1 on our iPhones®2. Being able to manage programming, check battery life, locate her processors if missing and track her time spent in speech environments are a few of our favorite features.
Customer service was another main reason we chose Cochlear. From the very moment we reached out to learn what Cochlear had to offer, we felt an immediate connection to the Cochlear community. We attend our local Cochlear chapter events where we have the pleasure of meeting Cochlear recipients of all ages who bring a wealth of knowledge and experiences. Cochlear has quickly become family.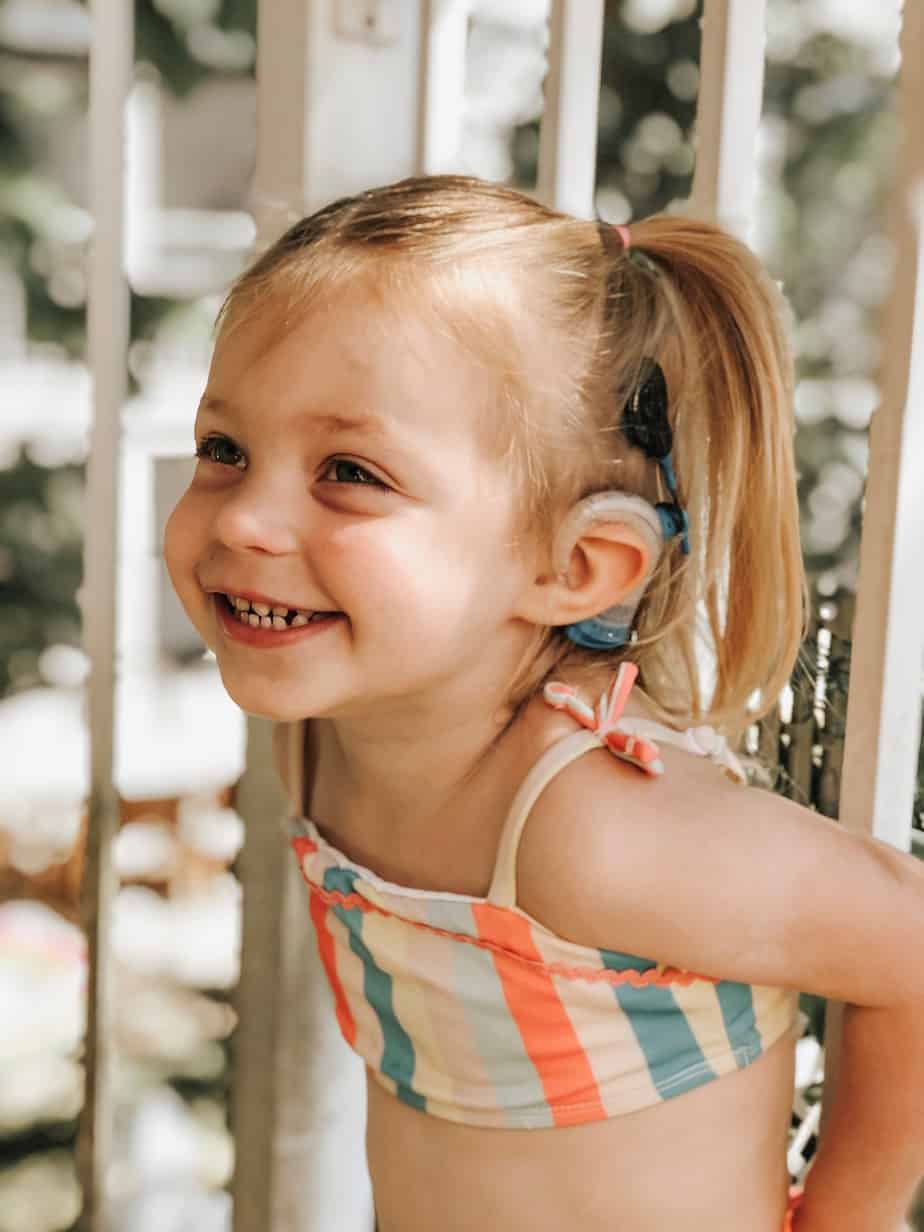 Some our favorite accessories include the True Wireless™ Mini Microphone and the Aqua+3 kit. The Mini Mic helps strengthen our communication with Nova in situations where listening might be challenging, such as in the car, a gymnasium or a loud restaurant. We cannot say enough about the Aqua+ kit. This is hands down our favorite accessory. It helps strengthen our communication during times when water safety is a top priority such as at the beach or in the pool. We love it so much that we even use it for our nighttime bath routine.
The positive impact of her cochlear implants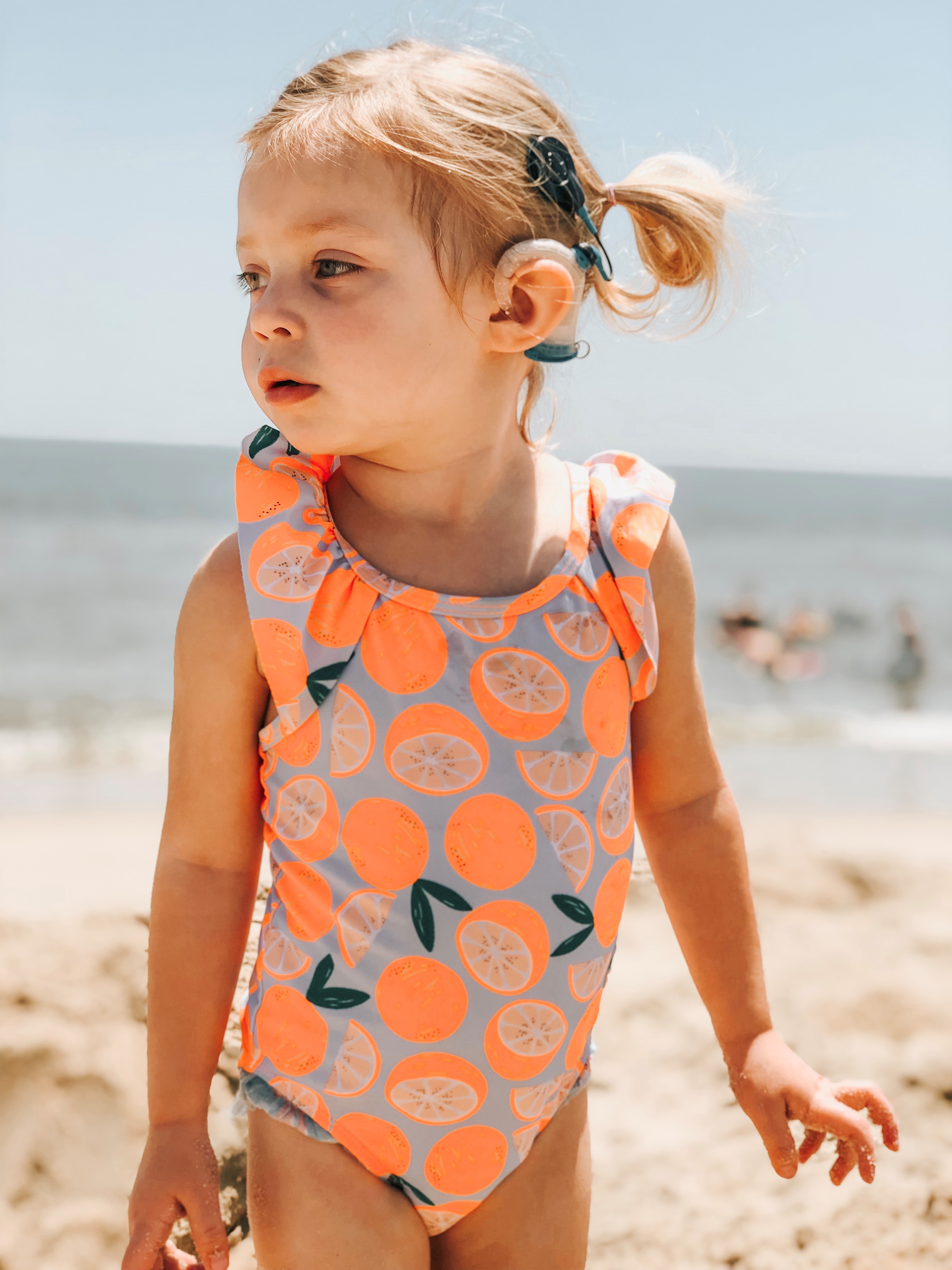 It does not take long to realize the positive impact that her cochlear implants have had on her in such a short period of time. Since receiving her cochlear implants, we continue to see phenomenal advances each day with Nova. Her hearing thresholds are in normal range. Her speech and communication have drastically improved and developmentally she is above average when compared to her hearing peers.
Her responsiveness to her environments, engagement in her everyday routines and overall energy is the most consistent it has ever been. Nova is a typical 2-and-a-half-year-old girl who loves her baby dolls, dance class, dress-up and makeup and her little brother Hudson. She is wise beyond her years, clever, full of energy, loving and certainly does not let her deafness stop her.
Her cochlear implants have been life-changing for both her and our family. There are no limits for Nova's future and Cochlear has made that possible. A few pieces of advice for any parents on the journey to hearing: never put limits to your child's abilities and always advocate for what feels right. Continue to educate yourself, set goals and celebrate the wins, no matter how big or small! You can follow our journey on Instagram at novaandhud."
Was your child diagnosed with hearing loss from congenital CMV like Nova? Learn more about cochlear implants to give your child access to sound.
For information on sound processor and app compatibility, visit www.cochlear.com/compatibility.
iPhone is a trademark of Apple Inc., registered in the U.S. and other countries. App Store is a service mark of Apple Inc., registered in the U.S. and other countries.
Nucleus 7 with Aqua+ is water resistant to level IP68 of the International Standard IEC60529. This water protection rating means that the sound processor with the Aqua+ can be continuously submerged under water to a depth of 3 meters (9 feet and 9 inches) for up to 2 hours. This water protection only applies when you use the Aqua+ and rechargeable batteries.