Gia, a young girl with deteriorating hearing loss, received a cochlear implant and the world opened up for her. She is now able to hear the sounds of water, play every sport imaginable and is even the most talkative in her family. Her cochlear implant has allowed her to live a life like every other kid. Read more:
"After Gia was born in October, her first day was a whirlwind of guests at the hospital as many new babies experience. On her second day, she failed the first of what would be several hearing tests in the coming weeks and months. After the first test, we were told lots of babies fail the first one. After the second and third also failed, we booked more in-depth tests with hearing experts.
It was a total shock when we were told how poor Gia's hearing was and for what appeared to be no reason at all. She hadn't heard us saying 'I love you' to her, she hadn't heard our voices, but she would.
Fast forward a few months and a very young Gia was getting fitted for two hearing aids when she was only 3 months old. She never minded having the gel put in her ears to create the molds and loved picking out the colors of her hearing aids as she got older.
A young girl with deteriorating hearing loss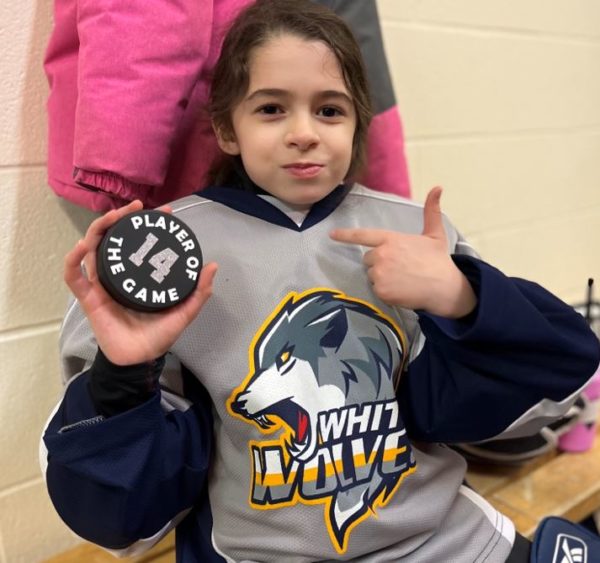 She was a happy, active toddler and often wore headbands to keep the hearing aids in place. We were lucky that she was the rare kid who never wanted to pull the hearing aids out. She wanted them in as soon as she woke up each morning.
At around the age of 3, her hearing deteriorated further and we decided to move forward with a cochlear implant to aid in her hearing. Along the way, her family has learned to decipher a lot of the words she struggled to say because they kind of sounded like other words. When people outside the family heard her, they couldn't understand anything she was saying.
The world starts to open up with a cochlear implant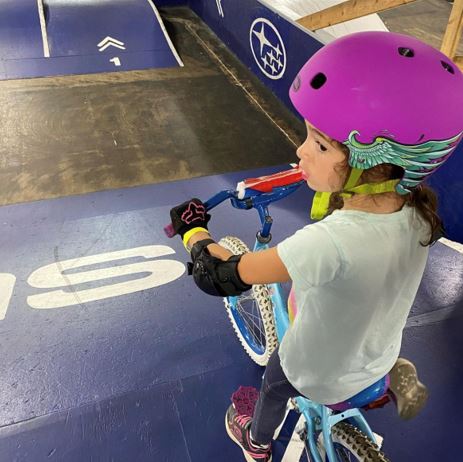 In September 2017, at the age of 4, Gia received her cochlear implant on the left side, keeping the hearing aid on the right side. Since that day, an entire world has opened up for her. She received a Nucleus® 7 Sound Processor at a local hospital in Toronto.
About a month later when her cochlear implant sound processor was activated, it was one of those moments parents never forget when it was switched on and she could get a full spectrum of sounds. Her speech started to get better each day and since that time, you wouldn't know she had a hearing problem at all. No speech impediment at all and only a few slurred words when she doesn't work on certain sounds.
Gia is now the most talkative of all the kids in the house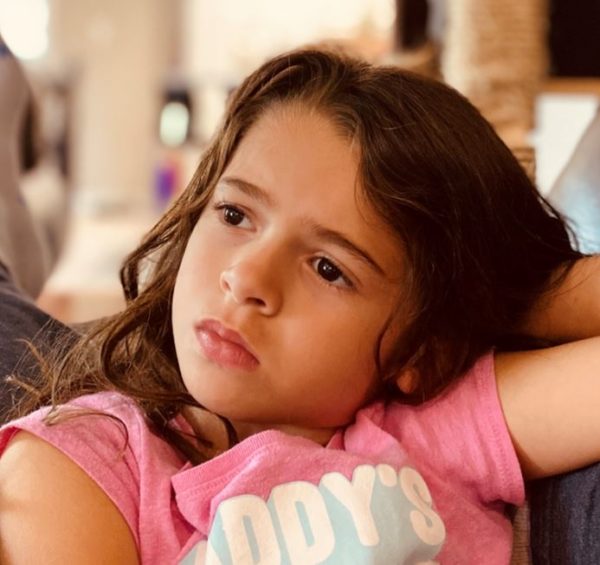 We were always worried that Gia wouldn't be able to speak, but she is probably the most talkative of all the kids in the house and doesn't even know how to stop talking sometimes. This past year she received an 'A' in oral communication – that is largely due to her cochlear implant and the improved hearing it brings to her world.
Gia is as active as any kid around and with several siblings, she keeps up with all of them! She loves biking, skiing, water skiing, playing baseball and hockey and played softball this past summer. She has also tried ballet, Tae Kwon Do and rock climbing. One of her favorite activities is swimming and she has learned to enjoy it even more with her  Aqua+1 waterproof case for her sound processor. She even wears it in the tub and shower sometimes just so she can hear the sounds of water.
Enjoying the benefits of Cochlear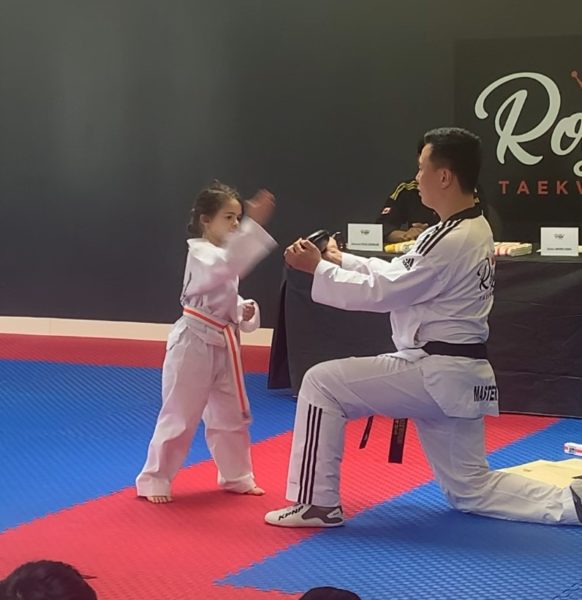 Gia is so proud of her cochlear implant and her hearing aid and one of her favorite things about them is Bluetooth®2 tech that allows her to listen to movies and music on her devices on car rides and before bed.
As a family, we all know how to change a hearing aid battery and charge her sound processor. Cochlear has been outstanding at customer service with any issue and has always made resolving issues very easy.
She dreams of being a lot of things like every little girl does. And that was all we ever wanted for her, to be able to dream like any other kid. Her cochlear implant is what really helps take her from a kid struggling to speak and express herself, to a kid who loves to talk and gets her point across with clarity and a smile.
Thank you Cochlear, from Gia's entire family and of course Gia herself."
Do you have a child with deteriorating hearing loss? Cochlear implants may be an option for you.
3
The Nucleus 7 Sound Processor with Aqua+ is water resistant to level IP68 of the International Standard IEC60529. This water protection means that the sound processor with the Aqua+ can be continuously submerged under water to a depth of 3 meters (9 ft and 9 in) for up to 2 hours. This water protection only applies when you use a Cochlear Standard Rechargeable Battery Module or Cochlear Compact Rechargeable Battery Module. The Nucleus 7 Sound Processor is water-resistant to level IP57 of the International Standard IEC60529 without the Aqua+ accessory for the Nucleus 7 Sound Processor.
The Bluetooth® word mark and logos are registered trademarks owned by Bluetooth SIG, Inc. and any use of such marks by Cochlear is under license.
The Nucleus 24 cochlear implant system is intended for use in children 9 to 24 months of age who have bilateral profound sensorineural deafness and demonstrate limited benefit from appropriate binaural hearing aids. Children two years of age or older may demonstrate severe to profound hearing loss bilaterally. In younger children, limited benefit is defined as lack of progress in the development of simple auditory skills in conjunction with appropriate amplification and participation in intensive aural habilitation over a three to six-month period. It is recommended that limited benefit be quantified on a measure such as the Meaningful Auditory Integration Scale or the Early Speech Perception test. In older children, limited benefit is defined as ≤ 30% correct on the open set Multisyllabic Lexical Neighborhood Test (MLNT) or Lexical Neighborhood Test (LNT), depending upon the child's cognitive and linguistic skills. A three to six-month hearing aid trial is recommended for children without previous aided experience.