Jennifer F. thought her son, Maxfield's, failed hearing screening was a fluke. Until she discovered he had a profound hearing loss due to the Connexin 26 gene mutation, she had never worried about hearing loss. After getting a cochlear implant, Maxfield could not get enough of the new sounds he was hearing, especially music. Read on to see how he has progressed:
"On May 20, 2014, our son, Maxfield, was born five weeks early, but otherwise was perfectly healthy. This was our second child and everything seemed to be just the same as our daughter's birth. When he did not pass the hearing screening in the hospital, we assumed it was a fluke. The second screening showed the same result, and we thought maybe there was something wrong with the equipment.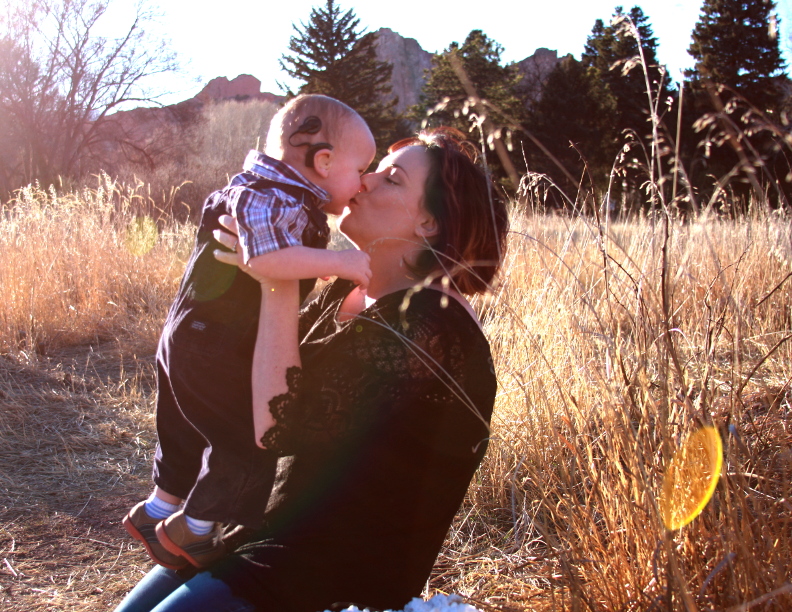 No one in our family has hearing loss and our daughter had no problems when she was born. Clearly, this was a mistake. Our follow-up appointment with an audiologist confirmed this was no mistake, our son was born with profound sensorineural hearing loss; our son was deaf. We eventually learned from a genetic testing kit that his hearing loss is caused by a Connexin 26 gene mutation both my husband and I carry.
We were rapidly put into the care of the Colorado early intervention team and educated on what our options were. Hearing aids came at eight weeks, and we started a regimen of daily auditory therapies and learning sign language. We were focused on communication and access to language for him any way possible.
Hearing sounds he never heard before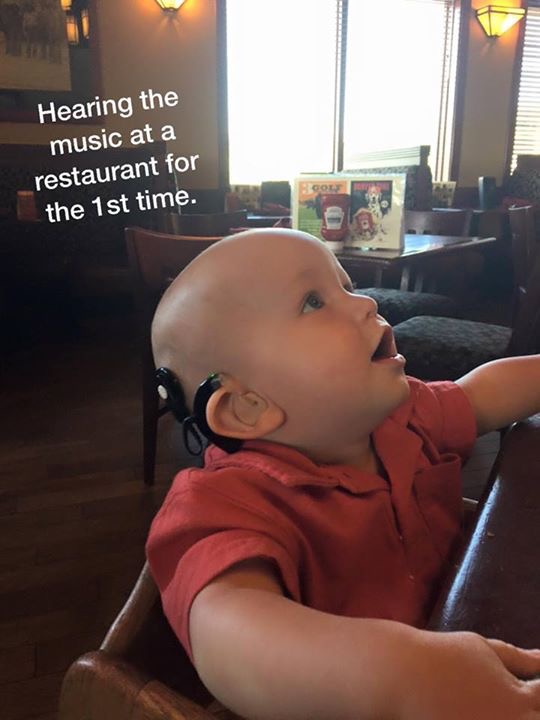 Max received his cochlear implant and the Cochlear™ Nucleus® 6 Sound Processor at 14 months. For his other ear, we chose to wait before doing a second cochlear implant.
After activation, we knew immediately that he was hearing sounds he had never heard before! We went to lunch afterward, and he could not stop looking for the music coming from the speakers above us in the restaurant. He truly heard music for the first time that day and could not get enough. It was not long until he started dancing!
The auditory therapy became even more important after he received his cochlear implant. They came and taught our family how to make learning fun for him, and each week we assessed his progress carefully to see which sounds he was learning and responding to. Sign language continued, but it slowly began to fade into a second language, rather than a first. Regular visits to the audiologist ensured his equipment was functioning properly, and we were taught more about this amazing technology.
The miracle of cochlear implant technology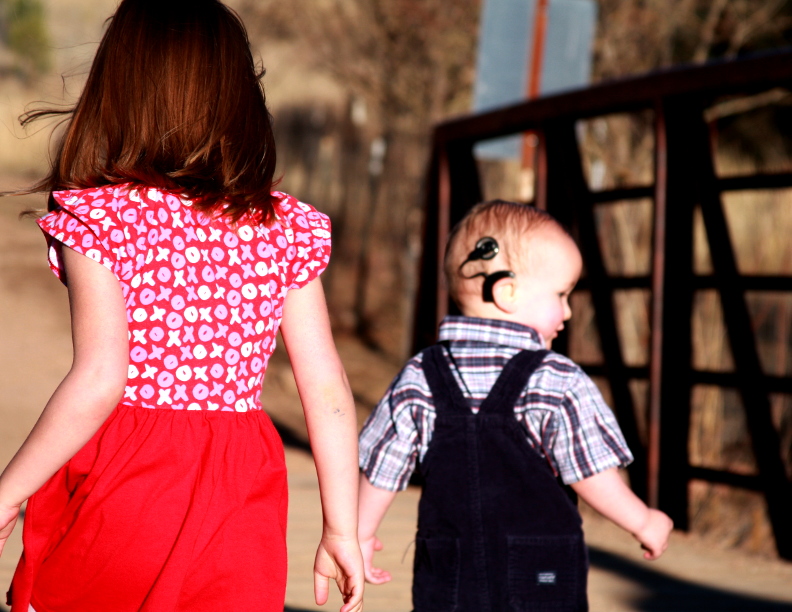 Fast forward to three years after surgery, and I am happy to report that our son has caught up to his hearing peers with spoken language! It took a ton of hard work, but he should be able to join a mainstream kindergarten class next year. He sings his ABCs, counts to 20 and loves to dance like any other 4 year old. His story would be much different if his hearing loss was not identified early and if his cochlear implant did not give him access to spoken language.
This cochlear implant technology is a modern miracle! The cochlear implant sound processor is water resistant1, so we can do bath time every day without any worry of damage. We have to remove his hearing aid for any water activity, but he gets by just fine with his cochlear implant. This thing has been dunked in the water more times than I can count, not to mention submerged in a mud puddle, buried in the sand box, and run over by a fire truck toy.
We have been so impressed by the durability of his cochlear implant sound processor, in spite of all the abuse a young boy can dish out. Max has completed six weeks of swim lessons this summer and has done phenomenal hearing his teachers in the water using his Aqua+ Kit2.
Cochlear's customer service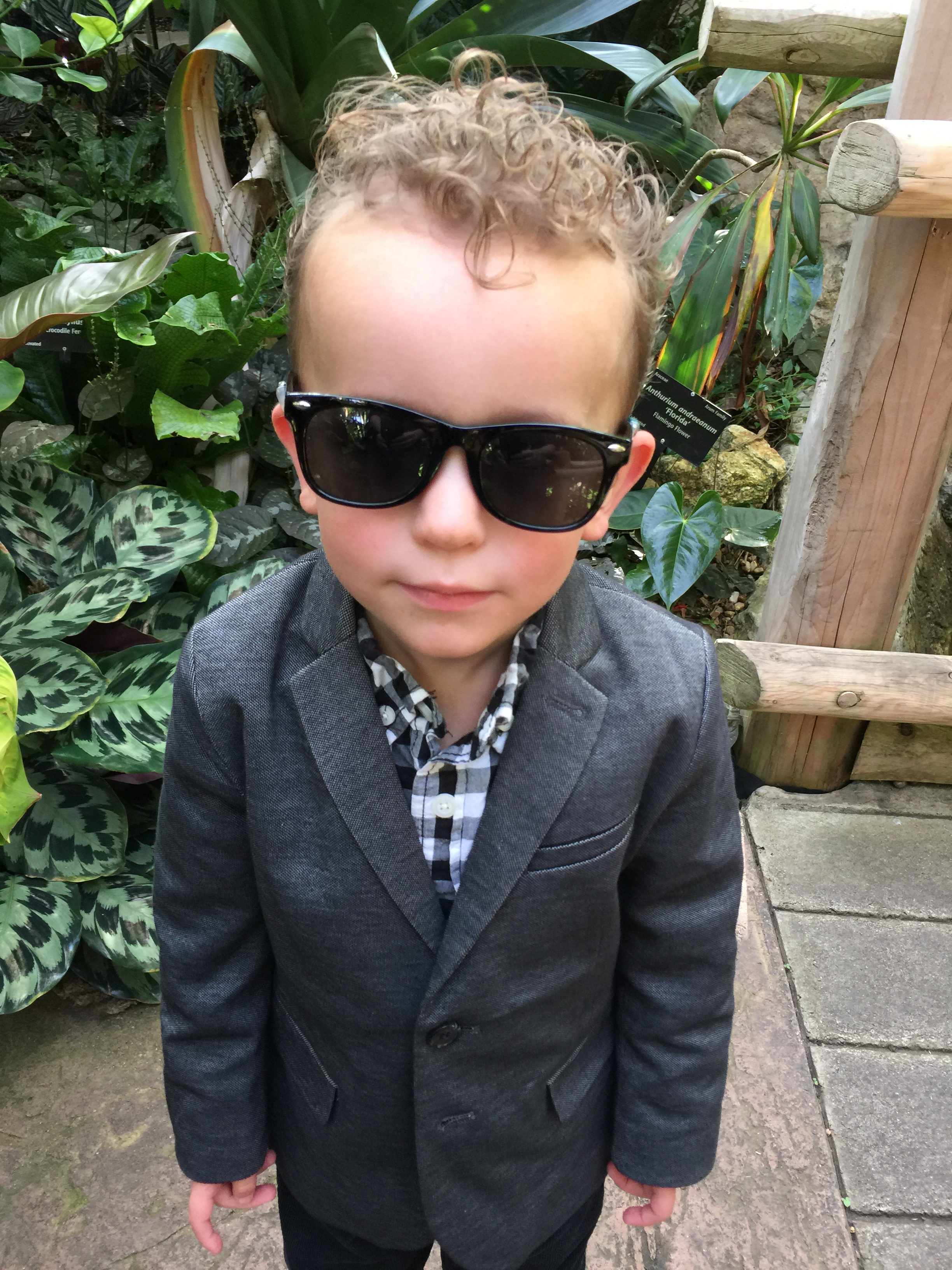 We were given a heads up to watch for equipment breakdowns over time, and we were trained to look for changes in the flashing lights that indicate a problem. It took three years for the cable to finally give out, after I was told to expect to replace it around every six months. When it finally gave out, it took about five minutes on the phone with Cochlear's customer service and the replacement piece was mailed to us. It was still under warranty and free of charge. It was almost too easy!
Before Max's surgery, there were months of research, comparison charts, meeting with recipients, meetings with surgeons and meetings with representatives from two of the major cochlear implant companies before we decided that Cochlear was the right choice for us. I am grateful every day for how little I have to worry about his hearing loss. He can hear two high-pitched frequencies sounds that I cannot even hear.
Helping others in their hearing loss journey
Max and I have been volunteering to help other parents who are going through this journey to share the things we have learned in this process. Any new parent reading this knows how overwhelming it can be to have a new baby and also have to learn what hearing loss entails.
I hope when others hear Max's story of success, it gives them hope that their child can successfully acquire spoken language. My advice is to learn as much as you can about the science behind cochlear implants and ask educated people in this community for advice and guidance. I am so grateful for the help we have received, and I am happy to share Max's story so that other parents can gain perspective from what we have gone through."
Was your child diagnosed with hearing loss due to the Connexin 26 gene mutation? See if cochlear implants could be the right option to give them access to sound.
The Nucleus 6 Sound Processor is protected against water to level IP57 of the International Standard IEC60529. This water protection only applies when you use a Cochlear Standard Rechargeable Battery Module or Cochlear Compact Rechargeable Battery Module.