When Sonya was born deaf, Missy K. was concerned for her daughter's future. Finding out about her daughter's Connexin 26 gene mutation and cochlear implants as a solution, she found a light at the end of the tunnel. Now 4 years old, Sonya speaks at her peer level. She is fluent in English and is now learning Russian!
"Sonya was born on a sunny Sunday in New York City. I will never forget the surreal moment that the nurse rolled her bassinet into our room. From behind the glass walls of the crib, Sonya just stared back at us with her big gray eyes blinking. It was clear she was taking in everything she could through those beautiful eyes.
Hours later, the nurse took Sonya away for her hearing screen. Because of a pre-natal expanded carrier screen, my husband and I knew we were both carriers of Connexin 26 gene, a non-syndromic hearing loss gene. To say that this was a moment we were dreading for months is such an understatement. 'She did not pass. We'll try again tomorrow,' the nurse said nonchalantly. She was clearly unaware of our genetic condition and of the implication her words would have on our world. I remember an overwhelming pit of sadness that formed in my throat at that moment. Tears welled up in my eyes. I used all of my power to pretend that I was fine. As soon as the nurse left, I held Sonya and I broke down. It was unlike any kind of sadness I had ever felt in my entire life.
Confirming Sonya is deaf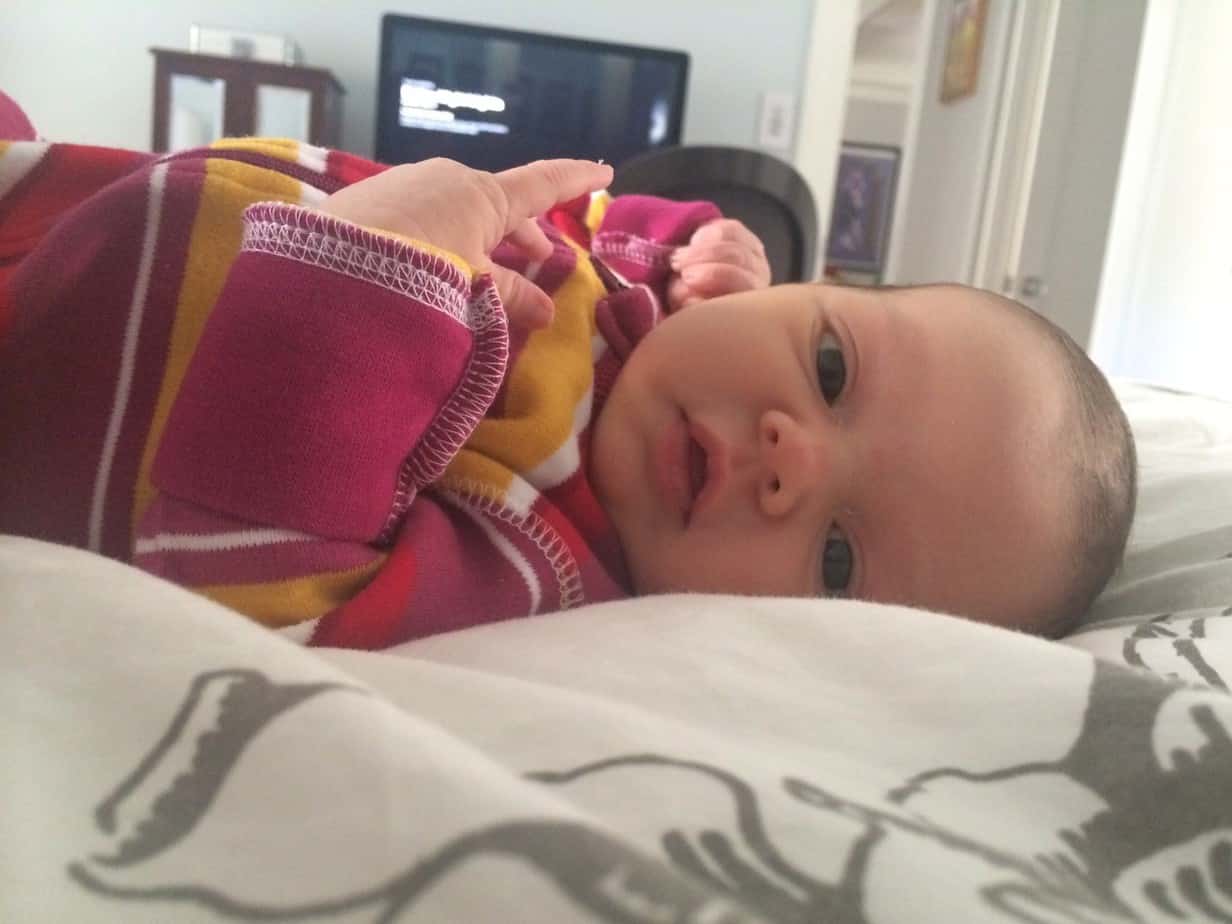 Eleven days later, an auditory brainstem response test (ABR) confirmed that Sonya was deaf. Since no one in our family (that we knew of) had hearing loss, we had no idea what Sonya's future would be like. I would find myself staring at Sonya as I enjoyed a quiet moment of motherhood and would suddenly remember that she was deaf. My mind churning with what ifs. How would Sonya survive in New York City if she cannot hear? She could get hit by a car! Would she ever be able to get a job? Will kids make fun of her; the list ran on and on. I felt like I was drowning.
Thankfully, we lived in New York City, where we had incredible support and expertise when it comes to hearing loss. We were directed to start Sonya in speech therapy at just 4 months of age. At that time, we also began meeting with doctors at a cochlear implant center, where Sonya's path to being a bilateral cochlear implant recipient began.
Cochlear implants as a light in the darkness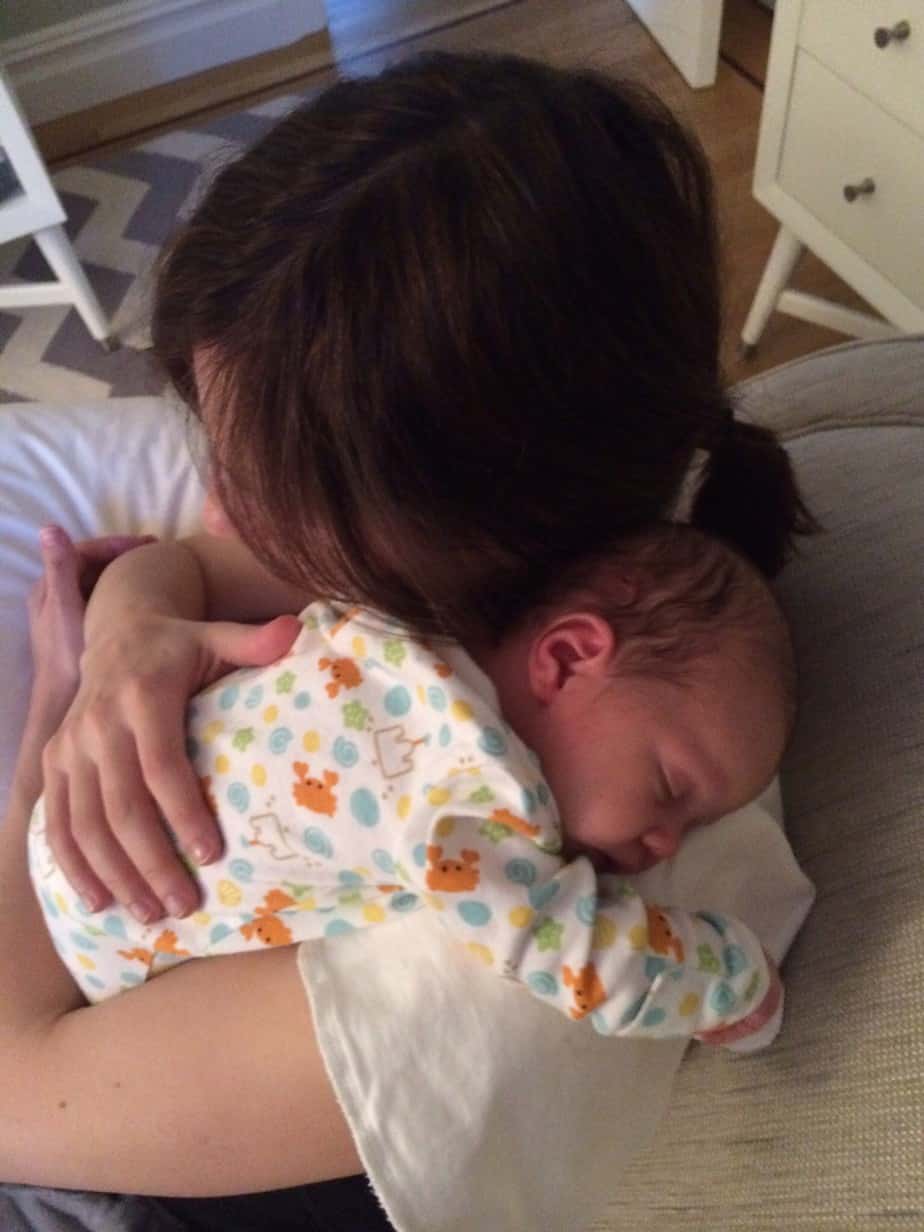 It was like someone was finally shining a light in the darkness. We started to meet more kids with cochlear implants who were thriving. Suddenly, Sonya's future did not seem so bleak. It became clear that with a lot of work, especially during these first few critical years of development, Sonya would likely be able to hear and speak.
Sonya received bilateral cochlear implants and got Cochlear™ Nucleus 6 Sound Processors. This was not an easy commitment, but we had now met with numerous families who had only wonderful things to say about Cochlear. Our surgeon solidified the decision. The Nucleus 6 Sound Processor was the best fit for Sonya's tiny head.
Despite what YouTube miracle videos had led me to believe, Sonya's activation three weeks later proved uneventful. Her eyes dart a bit, but that was about it.
'I wuv you'
Three weeks later, however, while singing to myself in the kitchen, Sonya turned her head toward me and smiled so sweetly. She had heard my voice! Fast forward a year later, while preparing Sonya's breakfast, she came up to me, hugged my leg and looked up at me sweetly, 'I wuv you, Mama!' she said unsolicited. At that moment, I thought about all of the people on our journey and at Cochlear who have helped her say that simple beautiful sentence. I am so thankful to all of them.
Sonya today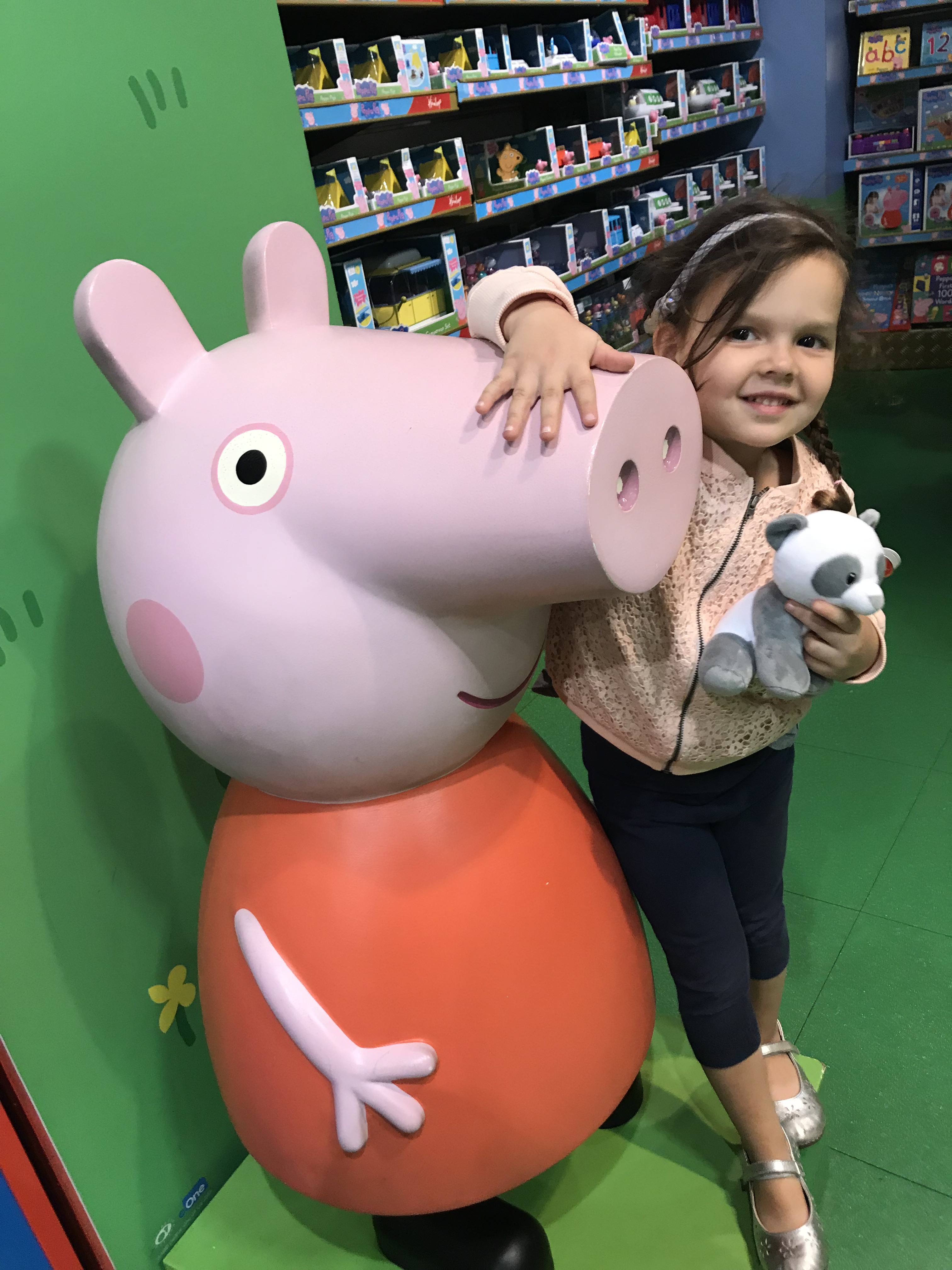 Today, at 4 years old, Sonya is doing amazing. We recently made the move to London, where Sonya continues speech therapy via teletherapy. She attends a mainstream nursery school and will attend a big girl school in the fall! Sonya is an emerging reader (thanks to the NYC center's literacy program), and is a social, bubbly, silly little girl who loves to dance and do yoga. Sonya speaks and hears on par with her hearing peers and we plan to keep her mainstreamed.
Not only does Sonya speak English beautifully (with no accent, I should add), she completely understands and is learning to speak Russian! How amazing is that? A child born deaf, who is nearly bilingual? I cannot tell you the number of times people have complimented her speech, not realizing that she has cochlear implants. We are so proud of what she has accomplished and so grateful for the technology that has opened so many doors for her.
You can read more about our story and follow our journey raising a child with hearing loss at hearingsonyarose.com."
Learn more about the Connexin 26 gene mutation and cochlear implants for your child like Sonya.