Lauren L.'s daughter, Logan Nicole, was diagnosed with a congenital hearing loss a few days after birth. After six months with hearing aids and minimal progress, Lauren made plans to pursue cochlear implants. Since receiving cochlear implants, see how Logan is doing in life and at school, as she learns about new sounds and is gaining confidence in her voice.
"Meet my amazing daughter, Logan Nicole. At birth, Logan was not able to breathe through her nose due to choanal atresia, a condition in which a bone was blocking her nasal airway. A week before her scheduled choanal atresia correction surgery, Logan's team looked at her CT scan to plan out her surgery and in the CT scan, Logan's doctors saw her abnormal inner ear anatomy and they suspected a congenital hearing loss. A few hours later, they came to tell us that our daughter was deaf.
Learning about congenital hearing loss options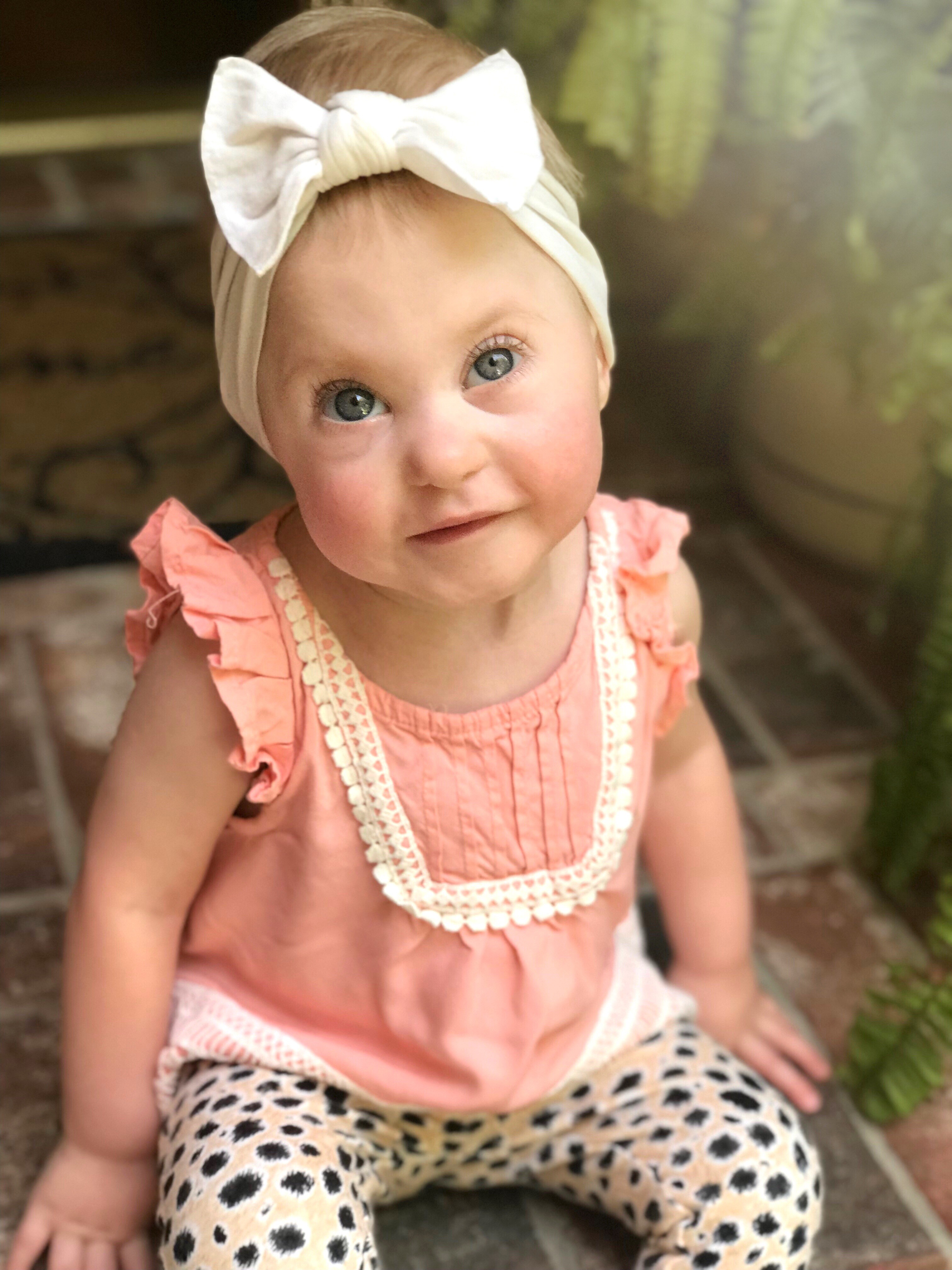 When we first learned that Logan had a congenital hearing loss, it was a tough truth, but we were hopeful that there were going to be options for her. I remember doing research in high school on cochlear implants, and I knew in my heart that this was going to be the path for Logan's hearing journey.
The first ear, nose and throat doctor (ENT) we met with after being discharged from the NICU told us there was not anything that could be done for Logan. We immediately went for a second opinion and met with Logan's current doctor. He was familiar with the abnormal anatomy that is in both of Logan's inner ears, and we knew he was the right ENT surgeon for our family.
We did the hearing aid trial for over six months, and although Logan made progress with her speech, it was not where she should be developmentally. This is when we made plans to pursue cochlear implants.
Choosing Cochlear for Logan
Towards the end of the hearing aid trial, we met with Logan's audiologist. We went over our options for cochlear implants and went home to go over the handouts and literature in more detail. We already had a bias towards Cochlear because we have been an Apple® product family for over 10 years and were impressed with how well the Nucleus® 7 Sound Processor worked with the iPhone®.
After reading over the handouts, we reached out to other cochlear implant families to get their opinions. An overwhelming majority of the families had Cochlear brand cochlear implants and each and every family raved about how amazing Cochlear was. Each family brought up the customer service and we loved how many times we heard, "We couldn't recommend Cochlear highly enough!"
Getting ready for cochlear implant surgery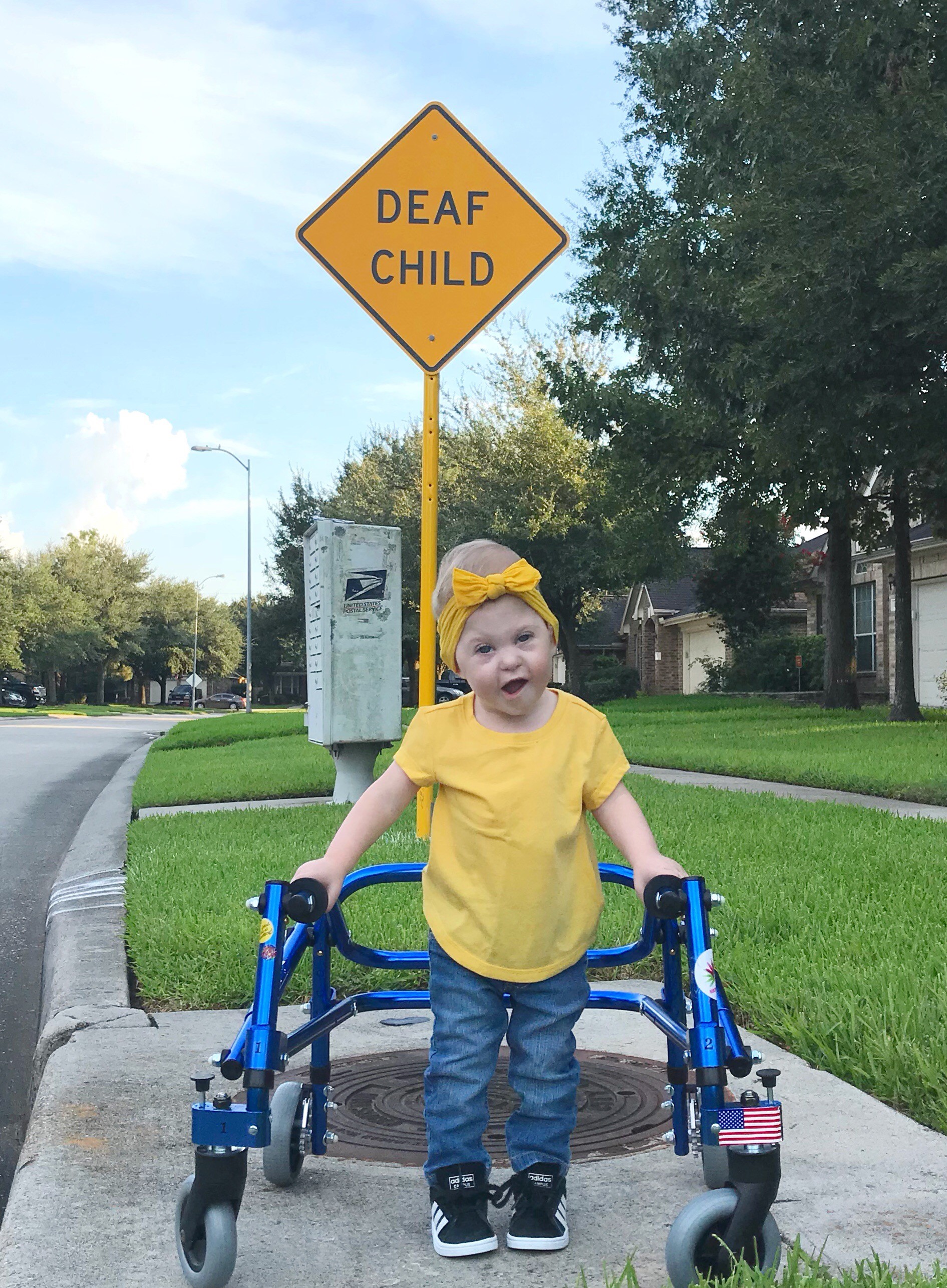 The next step was surgery. We first had to schedule a surgery to move her VP shunt because it was located behind her right ear where the implant is placed. After six weeks of recovery from relocating the shunt, Logan received her first Cochlear™ implant in her right ear. This was her better hearing ear. The first activation was fantastic! Logan did amazing with reacting to noisemakers and with speech!
Click here to watch Logan's cochlear implant activation video!
The Nucleus Smart App for a toddler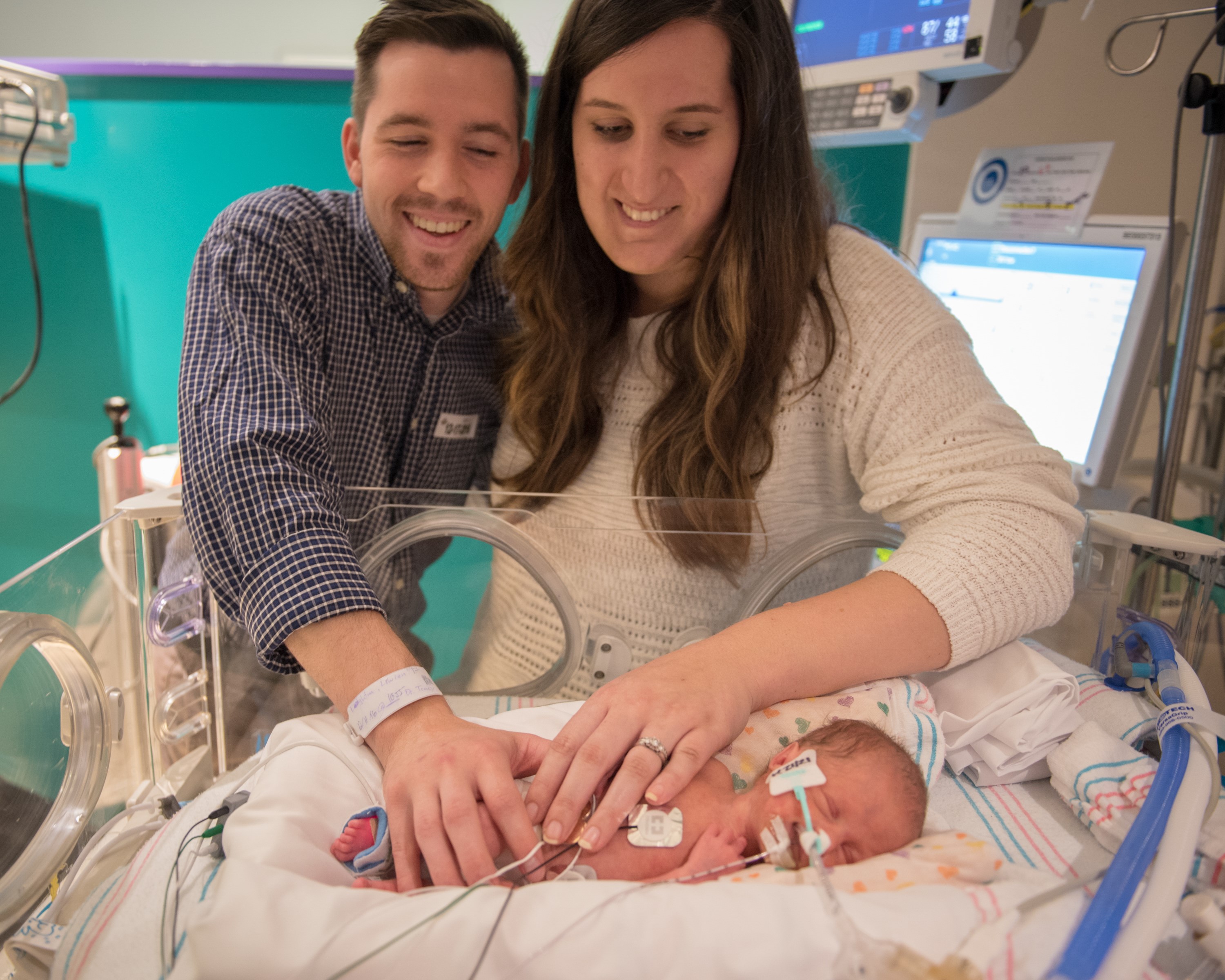 My husband and I use the Nucleus Smart App daily. I love that I can easily check if her devices are working and see how many hours of speech she is hearing each day. I have a set goal of hours per day, and I love to see her reaching it consistently and knowing that she is getting the hearing she needs to develop speech sounds.
With Logan still being a toddler, I love that on the app, I can see the last location of her sound processors. It even specifically shows me the last place my phone was connected to her processors. Since the devices are connected to my phone, I get an alert whenever a coil comes off, which is a perfect tool when dealing with a toddler!
Using the Mini Microphone
We just started using our True Wireless™ Mini Microphone. We use it in noisy and crowded settings so that Logan can clearly hear my voice. I also use the Mini Mic in the car so she can hear me over the car and road noise. It is really cute when she hears me while I am driving, and since she is still rear facing, she looks in the mirror and smiles back at me.
It is especially helpful when running errands. We have used it in grocery stores when she starts to wonder off and I will say, 'Logan, come back,' and the second she hears my voice, she looks for us and turns right around.
Looking towards Logan's future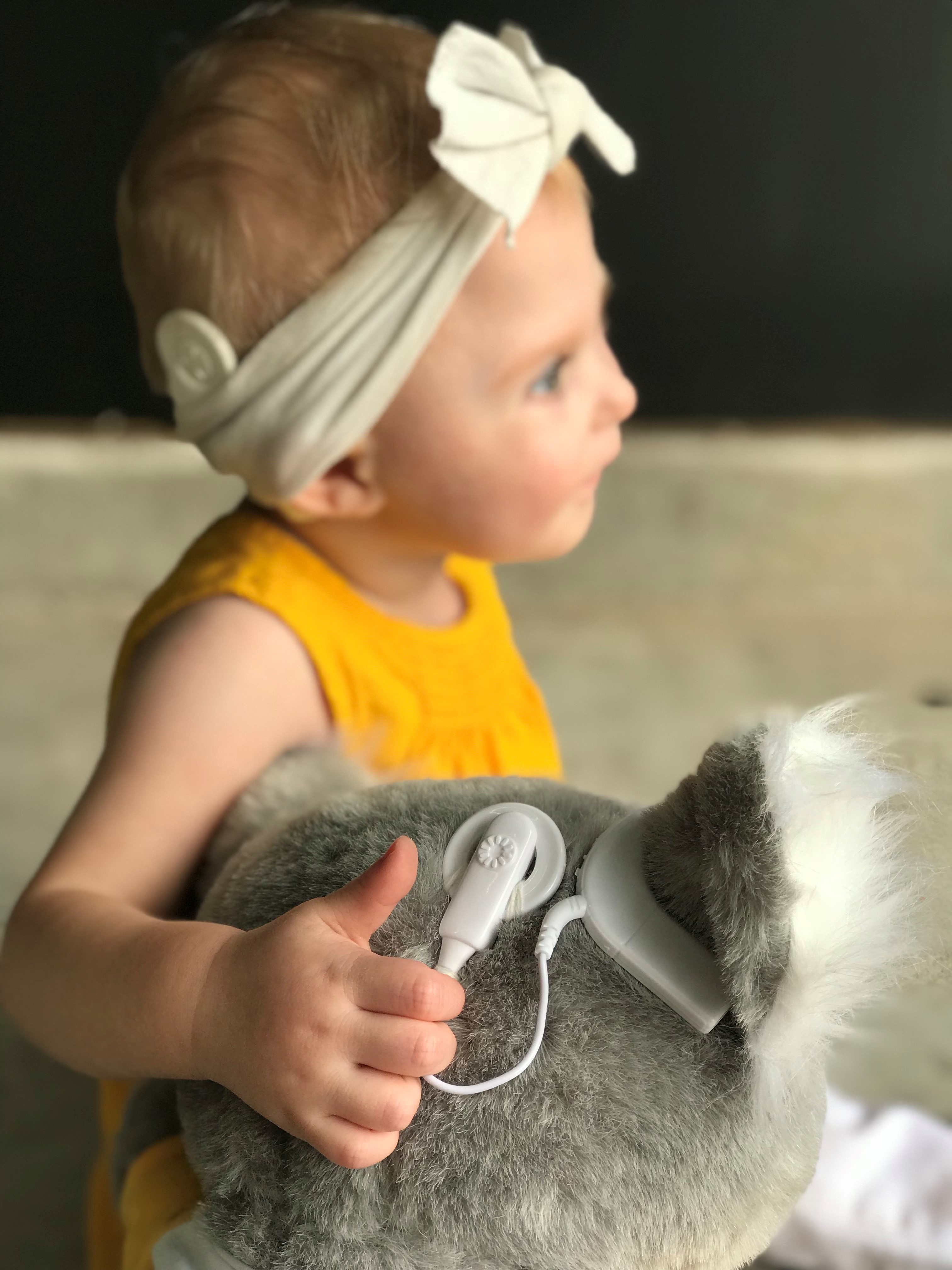 Logan's hearing age is just over one year on her right ear and 10 months on her left ear, but she is showing us that we have only seen the beginning of her hearing abilities. We were very fortunate that Logan did not regress after being activated. Since having her implants, she has grown from an infant to a toddler! She is loving school and is having a blast in speech therapy. Each week she is trying new sounds and getting more confident with her voice. We are so proud of all she has and will accomplish with her Cochlear implants!"
Was your child born with a congenital hearing loss like Logan? Get resources and information for your child today.
1
2
The Cochlear Nucleus 7 Sound Processor is compatible with iPhone, iPad and iPod touch. The Cochlear Nucleus Smart App is available on App Store and Google Play. For compatibility information visit www.cochlear.com/compatibility