Born deaf, Emma's parents realized that they had to act quickly to ensure Emma a life of sound with the help of the Cochlear™ Nucleus® System. Emma proved to be a model of successful speech therapy after getting her cochlear implants and is now thriving as a competitive gymnast and cheerleader.
"Our sweet baby girl, Emma, was born in 2007. This being my second child, we had the C-section planned and everything went great. On the day we were going home, one of the nurses came in to take Emma for her third hearing screening, which was news to me because I wasn't even aware that she had already had one, much less two hearing screenings or why. She explained to me that in 2007 it had become law in Alabama for all newborns to be given a hearing screening before leaving the hospital and that Emma had not passed either time. She said I should not worry because it was quite common due to fluids from the womb being in the ears. When she brought Emma back to me, she told me that Emma had still not passed, but assured me that I should not be concerned. The hospital set up an appointment for me to bring Emma back in one week to have the test done again.
Failing her newborn screening and discovering she is deaf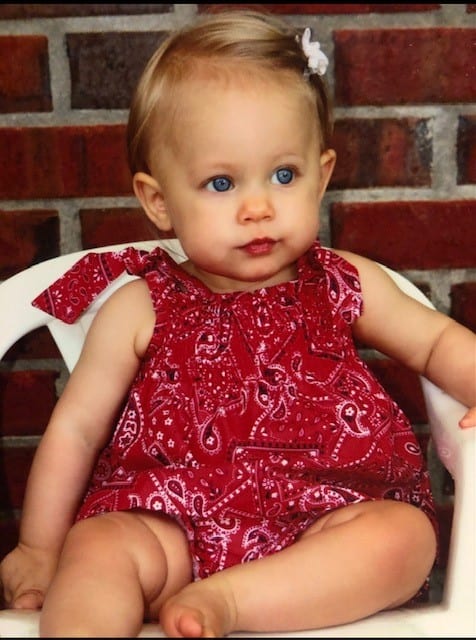 After having Emma home for a week, I was fully convinced that there was absolutely no way she could be deaf. She was awakened everyday by the train that went through our town and would stir when anyone came into the room or closed a door. We went back a week later, and Emma did not pass the hearing screening. I was shocked and again, the nurse told me not to be concerned just yet. We then went to the audiologist to check for fluid and found that there was no fluid. We then went to our local hospital for further testing.
This is when we were told that Emma was in fact completely deaf. I was still in shock and could not understand how this could be. She was still being awakened by the train, she was still turning her head when someone entered the room or closed a door, she was responding to me and she made cooing sounds and all those things. Our wonderful ear, nose and throat doctor (ENT) explained to me that what Emma was responding to were the vibrations of the train that was only five blocks from our home, the vibrations of footsteps as someone entered the room and the vibrations of the door being closed. Makes total sense, right? How did we not think of that before? Probably because we did not want it to be true.
Wasting no time and taking action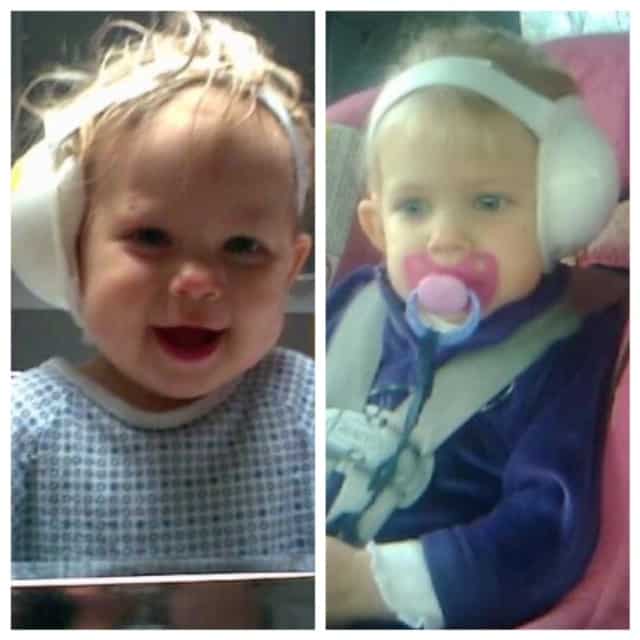 At this point, we jumped in full speed ahead! We were not going to let this steal our joy or bring any loss to our beautiful daughter. We were so blessed to not only have a wonderful ENT, but to also be able to have an amazing speech therapist, who we started working with immediately. At 3 months old, Emma was diagnosed and a plan was set into motion for her hearing journey.
We did all the preliminary things: hearing aids that did nothing for her, testing for my husband and I to find the reason for Emma's lack of hearing (connexin 26 gene mutation) …all to be sure she was a cochlear implant candidate and with the guidance of both the ENT and speech therapist, we planned to have our baby girl implanted. We decided to only implant the right side at first to make sure everything went well, then implant the left side after a few months.
Why we chose Cochlear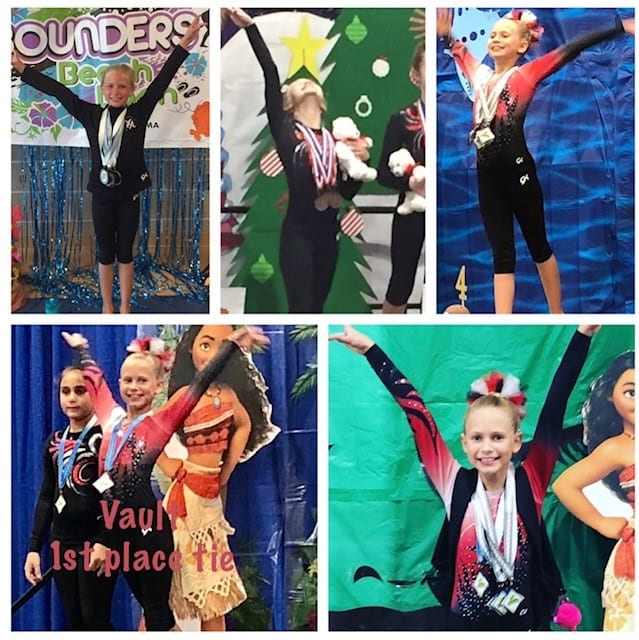 We chose to have Emma implanted with the Cochlear brand because they were dedicated to hearing loss technology. We felt that their focus could only be a plus for our daughter and her being able to hear us someday. We have never been disappointed by our decision. She received the Cochlear Nucleus Freedom® Sound Processor and they were pink and bigger than her ears…but she was so stinking cute, and we were over the moon with her progress.
At 2 years old, after the second implant surgery, Emma was released from speech therapy. Her speech was so good and with no hint of her being deaf, there was no need to continue with therapy. Emma's speech therapist spoke at several seminars and meetings all over the country and she used Emma as her example of what this process should be like and what the goal of being implanted and speech therapy should be. As a matter of fact, she has such a Southern accent that people are amazed when we tell them she is deaf.
The ups and the downs of the journey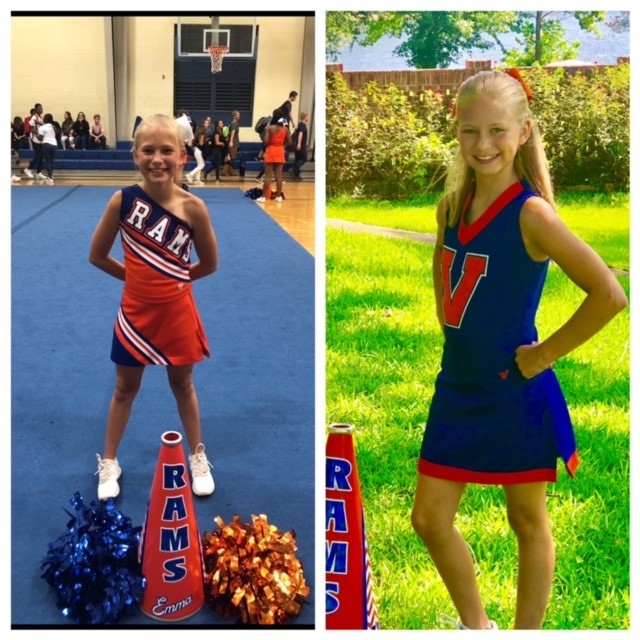 This whole journey has been amazing, but it hasn't always been easy. Our whole family had to adjust and learn new ways of doing things, even after Emma could hear us. Trying to get the attention of someone who is not wearing their 'ears' is not always an easy task. It infuriates her brother when she takes her 'ears' off so that she doesn't have to listen to him when they argue, but her father and I think it's hilarious and quite convenient. She also tends to tune everything and everyone out when she has her phone1 or TV direct streaming to her sound processors through the Bluetooth®2 functionality. This is utterly annoying, but also one of the coolest things ever!
Emma is now 14 years old and being a teenager is hard for any kid and she has had her fair share, if not an extra helping, of those that are unkind and sometimes cruel. She has never attempted to hide her processors and because they are very visible, there have been a few kids that have been mean to her and said things that hurt her feelings. However, this has never slowed her down or kept her from doing things that other kids do.
Emma has been a competition gymnast with several medals to show for it, and currently she is in her third year of cheerleading for her school and just added to the competition cheerleading squad, both of which she is a flyer. This adds another level of difficulty for Emma because she recently upgraded to the Kanso® 2 Sound Processors and while the magnet is strong, we have to be careful to keep them on and secure while jumping around, being thrown up into the air and doing flips.
We don't know what all the future holds for Emma, but God has blessed her in so many ways already. We are so very thankful for the people and technology He has placed on Emma's hearing path and we look forward to whatever comes next."
Is your child missing out on the important sounds that will lay the foundation for their future? Learn how cochlear implants and speech therapy could help your child.
3
For compatibility information visit www.cochlear.com/compatibility
The Bluetooth® word mark and logos are registered trademarks owned by Bluetooth SIG, Inc. and any use of such marks by Cochlear is under license.
In the United States, the Cochlear Nucleus Implant System is approved for use in children 9 to 24 months of age who have profound sensorineural hearing loss in both ears and demonstrate limited benefit from appropriate hearing aids. Children 2 years of age or older may demonstrate severe to profound hearing loss in both ears.