After struggling with progressive hearing loss, Elena received cochlear implants and has had great success. Now a typical teenager, Elena plays piano, sings, goes to summer camp, and most recently, was asked to sing the National Anthem at a baseball game. Read about her story:
"Elena passed the newborn hearing screening after multiple attempts, which in hindsight, could have been an indicator of her hearing loss. There was no hearing loss on either side of our family so this was not something on our radar. She met most milestones on schedule except for speech. We noticed that the typical babbling and experimentation with sound wasn't there, or at least not as we had experienced with our older daughter.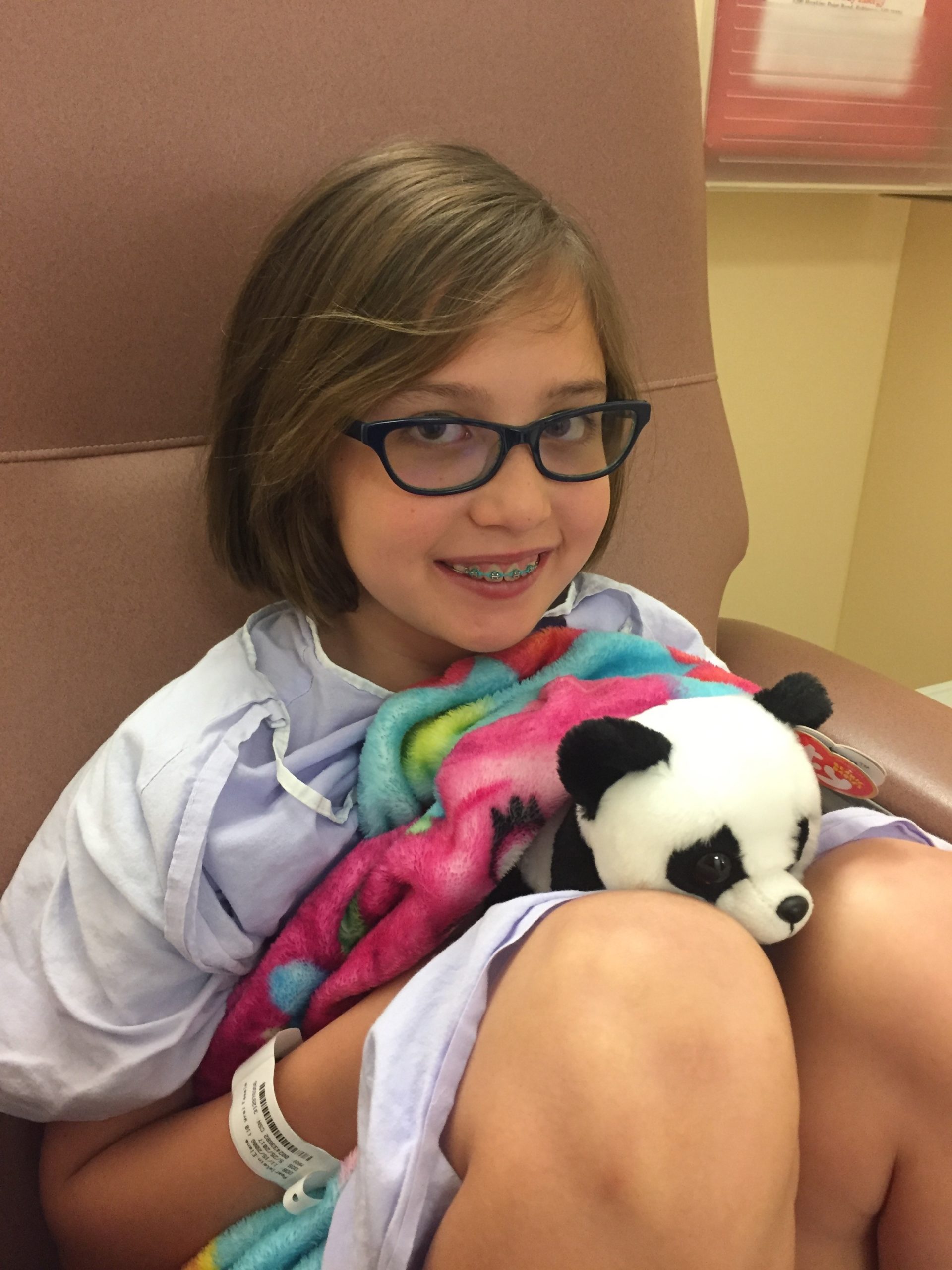 There were times that she would scream when she was frustrated and she wouldn't be described as a quiet baby, but the range of experimentation never presented. When we talked to our pediatrician about the delay in speech at a year and a half, the feedback was that our experience wasn't unusual for a child with an older sibling. To rule out any issues, we were sent to an audiologist who observed fluid in the ears and recommended tubes. This appeared to be a likely cause. After the PE tube surgery, they retested her hearing and indicated to us that it appeared normal, and that we should soon observe big improvements.
Struggles with progressive hearing loss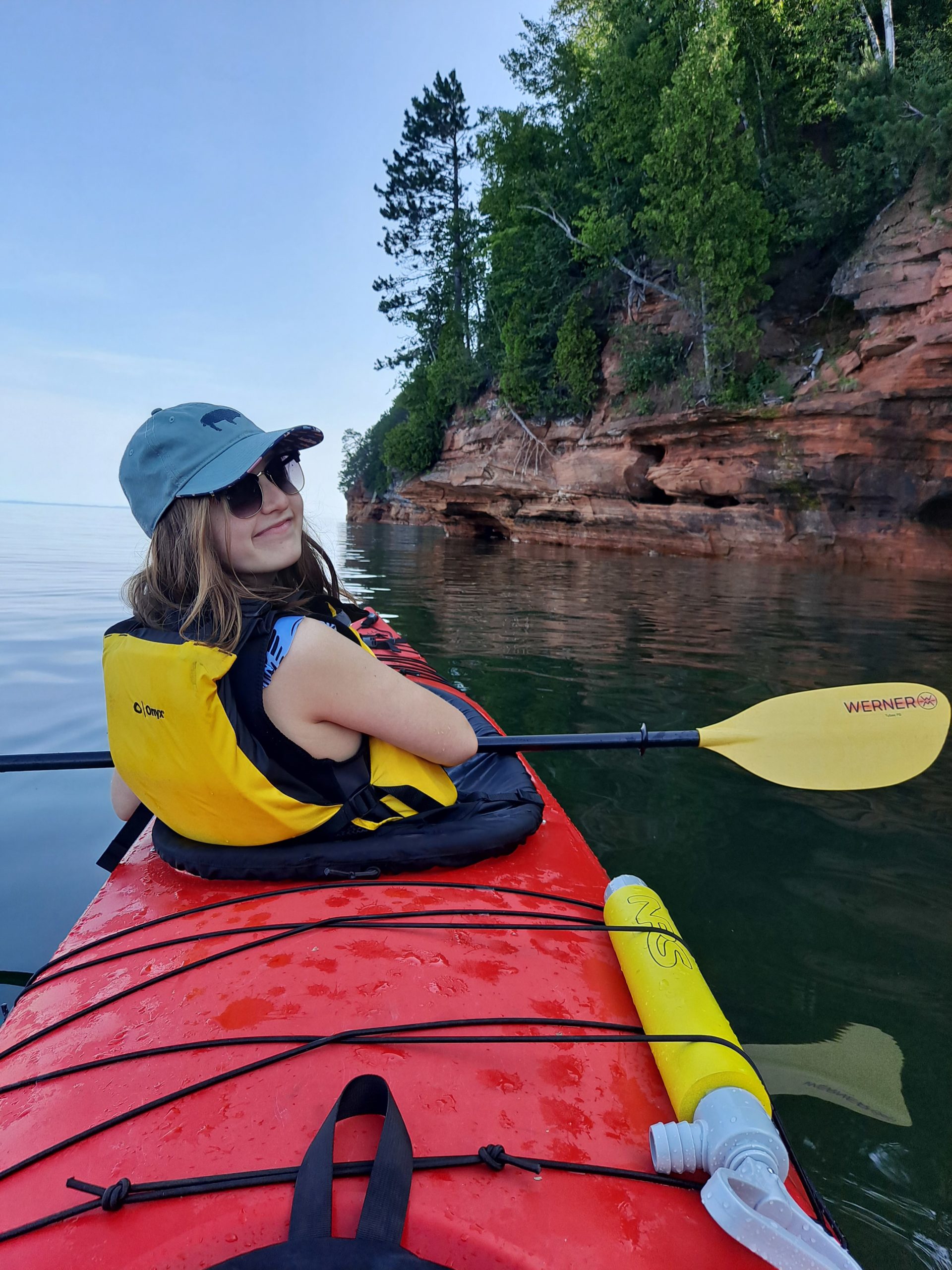 Those improvements didn't materialize. We had another hearing test now closer to 2 years old with the county school system and that revealed that she had a mild hearing loss. Further appointments and a sedated auditory brainstem response test (ABR) confirmed this, and we were on our way to the first set of hearing aids. While there was quite a bit of catch up needed, she did make progress and we thought we were on the right path. The next year or so involved further challenges and setbacks including more ear infections, challenges with getting appropriate speech and language services and concern that Elena would ever communicate well. It was a scary time.
When it didn't appear that the county would provide the support needed, we found a local hearing and speech support program in Baltimore and drove her close to an hour each day to get intensive support in their preschool program. This made all the difference and they got her caught up to start in kindergarten when it was time. I don't know where we would have been without them.
Elena's hearing loss was progressive so there were several adjustments and new sets of hearing aids over time. She was having the most trouble with the higher sound frequencies, which impacted her ability to hear sounds like /s/ and /t/. Elena's hearing deteriorated to the point where she was missing a lot and starting to struggle in school. She began to withdraw because she couldn't keep up. At this point we once again were scared for her.
Cochlear implants for Elena's progressive hearing loss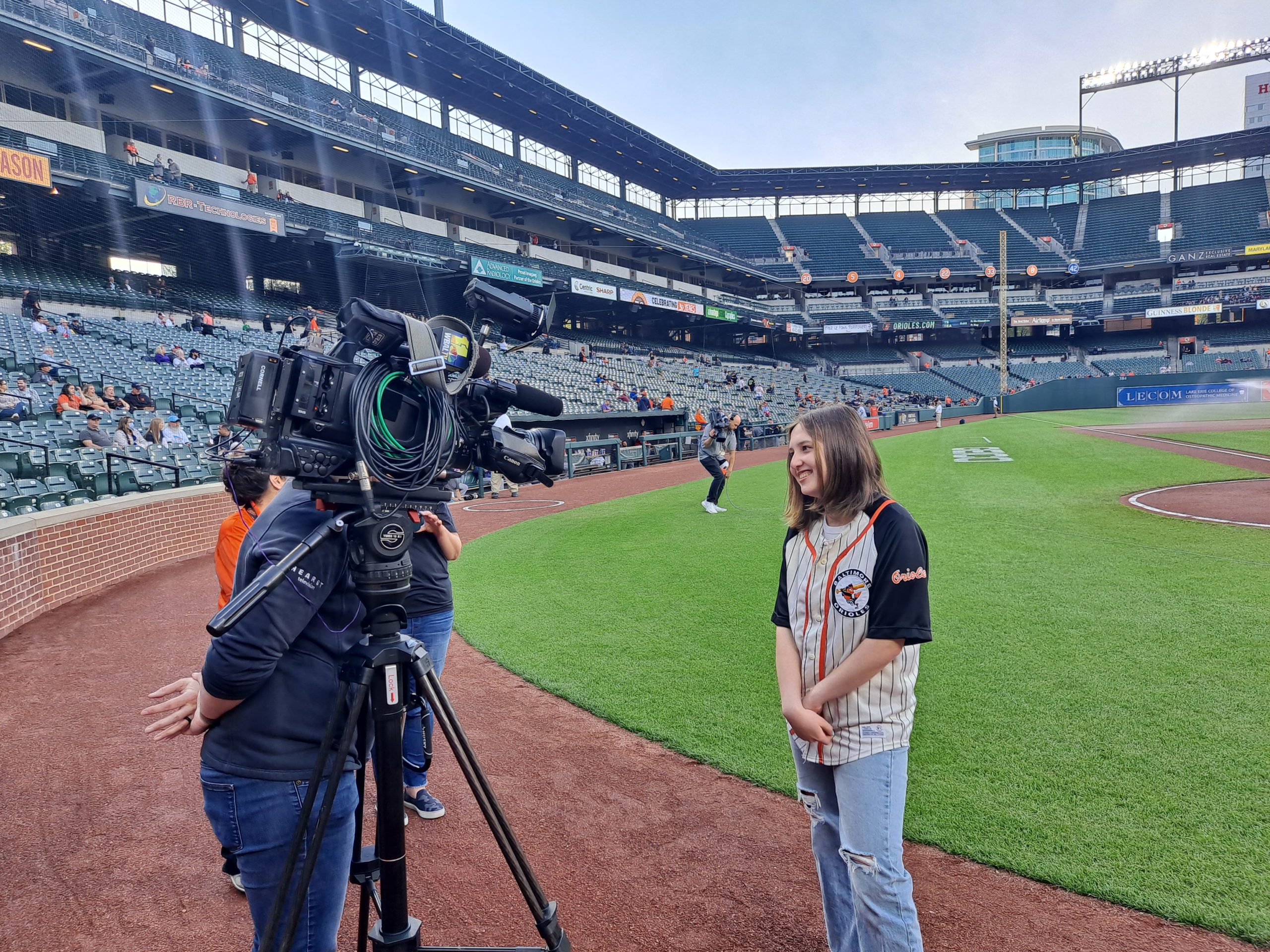 We were terrified that we had no more options. I remember almost crying in the appointment with our doctor at the cochlear implant hearing center when she said that if we went ahead with cochlear implants, Elena would basically be able to hear everything. We had a profound sense of relief that it was going to be okay. After discussions with the implant team and our own research, it seemed like Cochlear would be the best solution for quality, features and technology. Elena was playing piano and singing in choir, so it was important to ensure that she would have the best opportunity to hear music clearly.
Elena got her first implant in 4th grade on the weaker ear and had the other ear done in 5th grade. While there was a learning curve and she still had needed catch up, the change was just incredible. She made great progress with speech and confidence. Her overall quality of life seemed to improve. It really opened the world up to her.
Success through challenge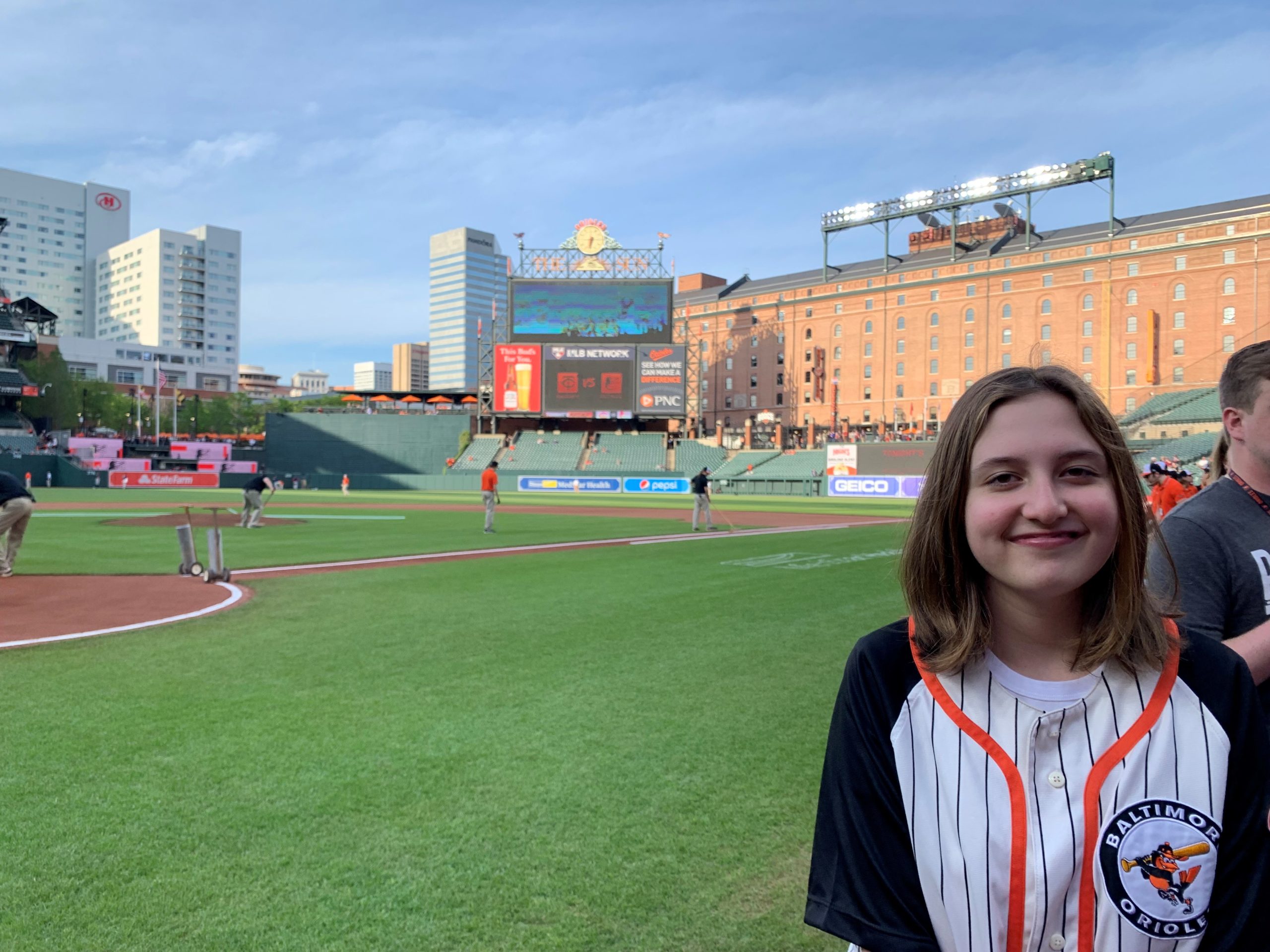 Elena relies on a number of technologies and features within her Cochlear™ Nucleus® 7 Sound Processor. She frequently uses the Bluetooth®1 features (we recognize this when she doesn't respond to us!) and uses the Mini Microphone at school to make sure she hears everything from the teacher. The 'Remote Check' has been a saving grace as COVID shutdowns started, but even since then just to make sure things are working as they should. It doesn't replace time with her cochlear team, it complements it.
Elena has had to put in a lot of work to get where she is, and it hasn't always been easy. Speech therapy, doctor's appointments, setbacks before cochlear implants, feelings of being different and just having to work harder than anyone else to do the same things. She had to learn to advocate for herself at an early age and fight through challenges. While challenging, these things have helped shape who she is becoming.
Singing the National Anthem at a baseball game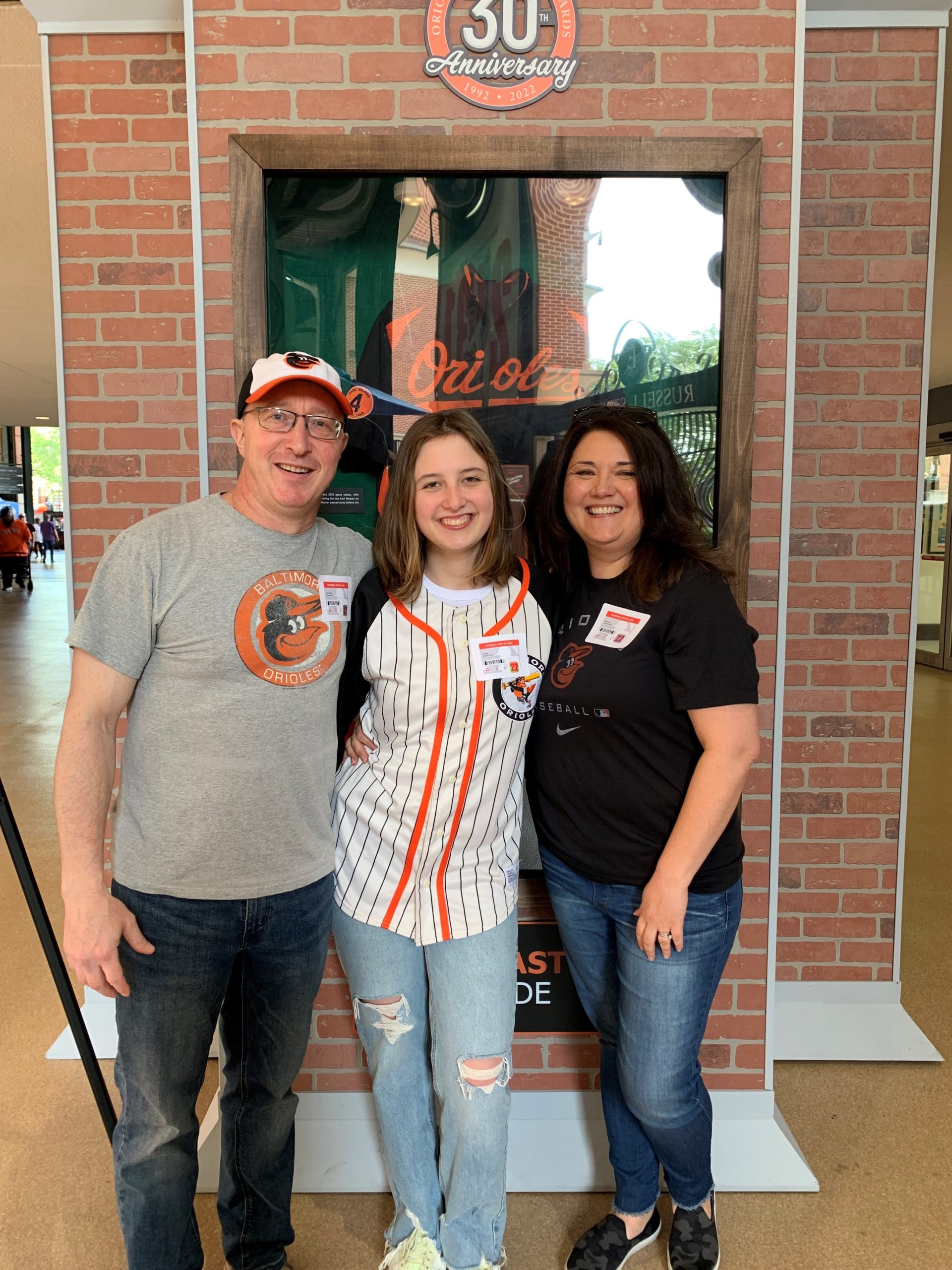 She has participated in a choir, plays piano (you can watch her playing here!), rides horses, participates in her robotics team and is becoming the lighting operator for theatre performances at school. In many ways, she has become a typical teenager spending time with friends, going to summer camp, playing games and being silly (of course after homework is complete). Recently, she was invited to sing the National Anthem at a Baltimore Orioles game as part of a hearing loss awareness event. This could have been intimidating; however, Elena embraced the challenge. We had a few rehearsals with the small group we assembled. Elena and her friends knocked the ball out of the park! They gave a beautiful performance!
After the anthem performance, we looked at each other in amazement thinking about how far she and we had come. There were times we didn't know if it would be okay. We realized that if we could have had this glimpse 12 years ago of how things would turn out, we might not have worried so much at points along the way. The journey is never over but she has already excelled way beyond what we could have ever imagined."
Are you looking into cochlear implants for your child with progressive hearing loss? Learn more here.