Meet Michelle, Mom, author, and philanthropist as she shares her son's journey with hearing loss and encourages others with new children's book about hearing loss.
Highlight how your child lost their hearing and the journey to their implant.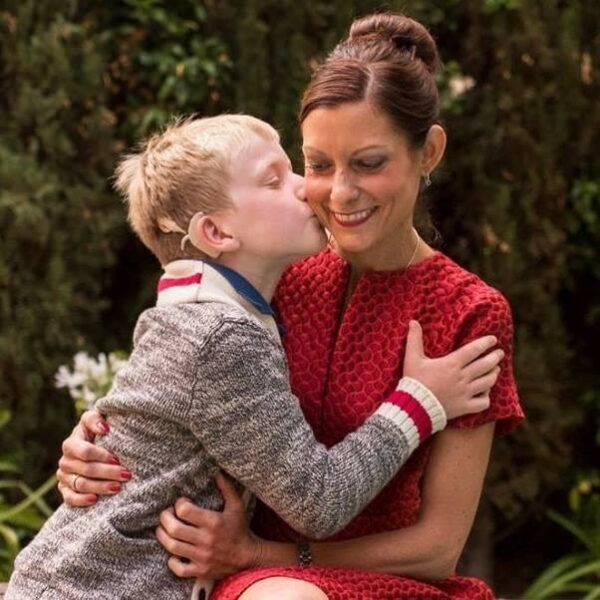 My son Mickey may have been born deaf or lost his hearing as a result of several severe ear infections. His dad and I adopted him at 18 months old with very little medical history. We quickly discovered that he was deaf and looked at options so we could provide him every opportunity to have a typical life.  A young girl in our community had cochlear implants and her mom took the time to educate me on the implants and the process. We immediately contacted a hearing professional at our local hospital to look into our options and get Mickey bilateral cochlear implants.  It was a long wait for the operation, but definitely worth it.
Why did you decide on Cochlear as your brand for your child's hearing implant?
The audiology department at our clinic was very informative and provided us with a list of families we could talk to who had gone through the journey we were about to embark on. Cochlear stood out as the best, the most reliable device with the most resources for continuing care and education.
Explain what it has been like for you/your child/your family living with a hearing implant. What benefits are you seeing?
Mickey has been a gift to our family and community. He has taught me patience and perseverance.  As a parent, I have always made our challenges positive and encouraged Mickey to be his personal best. With all the extra needs he has had, he has become stronger and more empathetic.

Please share your top tips for living with your cochlear implant.
Loud noisy places are very hard for Mickey – he thrives in a quiet home environment. I am extremely passionate about educating others on cochlear implants and how they have helped Mickey to be confident and proud of his differences.
What's next for your child? Future goals you have for them?
Mickey is 14 and is always striving to do his best. He knows he can do anything he puts his heart in.  He is so good at helping others and being kind to everyone. I support him in all his goals – whatever they may be – and I am thankful for the close bond we share.
Tell me about your award-winning book series, Mickey on the Move.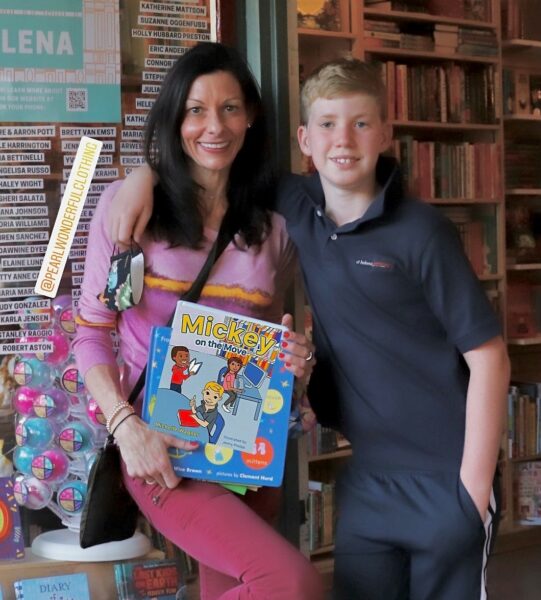 Inspired by Mickey's hearing journey, I wrote this picture book series to show readers that although kids with hearing loss may require special technology or accommodations, they are no different than anyone else. Additionally, I wanted to break the stigma associated with hearing loss – Mickey does not let his deafness define or stop him from doing anything.  Finally, I wanted Mickey and other kids like Mickey to see themselves represented in picture books. There are currently two books in the series, Mickey on the Move and Mickey on the Move Farming, and I hope to add to the collection over the next few years.

Can you tell us about your philanthropy work?
I have donated hundreds of books to libraries and elementary schools in my hometown of St. Helena, California through the Napa Bookmine Literary Foundation. One hundred percent of the proceeds from Mickey on the Move Farming support the Joyful Life Cochlear Implant Foundation (JLCIF), a nonprofit that provides product financial support and confidence coaching to cochlear implant recipients.
To learn more about Michelle Wagner and order your copy of Mickey on the Move click here.  For more information about cochlear implants visit our webpage.