When Jenny B. found out she had a child with progressive hearing loss, Casey Marie, she immediately got her hearing aids. Once Casey's hearing loss progressed to the point that her hearing aids were no longer enough, she got Cochlear™ Nucleus® implants. Now at age 8, Casey is a singer and has set her sights on performing for a huge TV competition show:
"Casey Marie was born on May 21, 2010, and it was the happiest day of my life. Casey was born at 5 pounds and 15 ounces; she was small but very healthy, wide eyed and hungry from the start. After spending bonding time with her, she was soon taken for her routine newborn hearing test. I had NO concerns whatsoever, as I have never dealt with hearing loss before. My husband and I have a humongous family, and it has never been a concern on either side.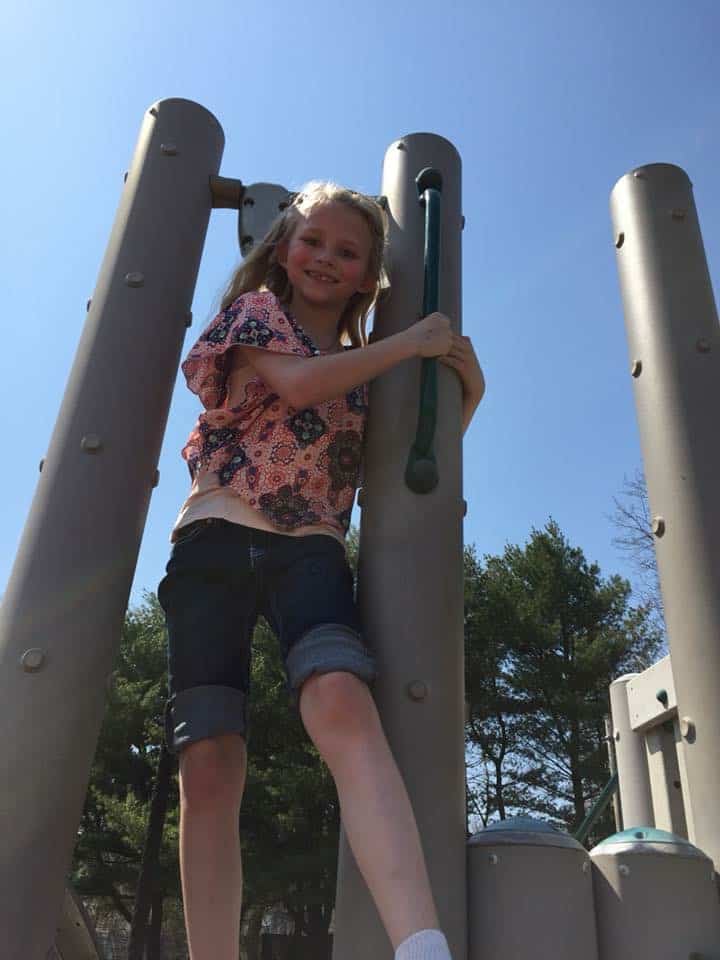 When they came back with the results and told us she failed, we were in disbelief. Then, she had a second test later that day and again, she failed. We were so confused. Still, they said that this is common and to bring her back at 3 months old for a brain wave test. I said ok and we were on our way. Fast forward to the 3-month-old testing and again, she did not pass. She was not fully asleep and had a pacifier in her mouth, so we were told that could have affected results…that was all I needed to hear. You see, she responded when we laughed or clapped.
Casey was 16 months old and thriving in every area, except, you guessed it, talking. I finally realized it was time to stop denying her potential hearing loss, so I took her for a hearing test that would end up changing our lives. I believe it changed our lives for the better in the end.
Having a child with progressive hearing loss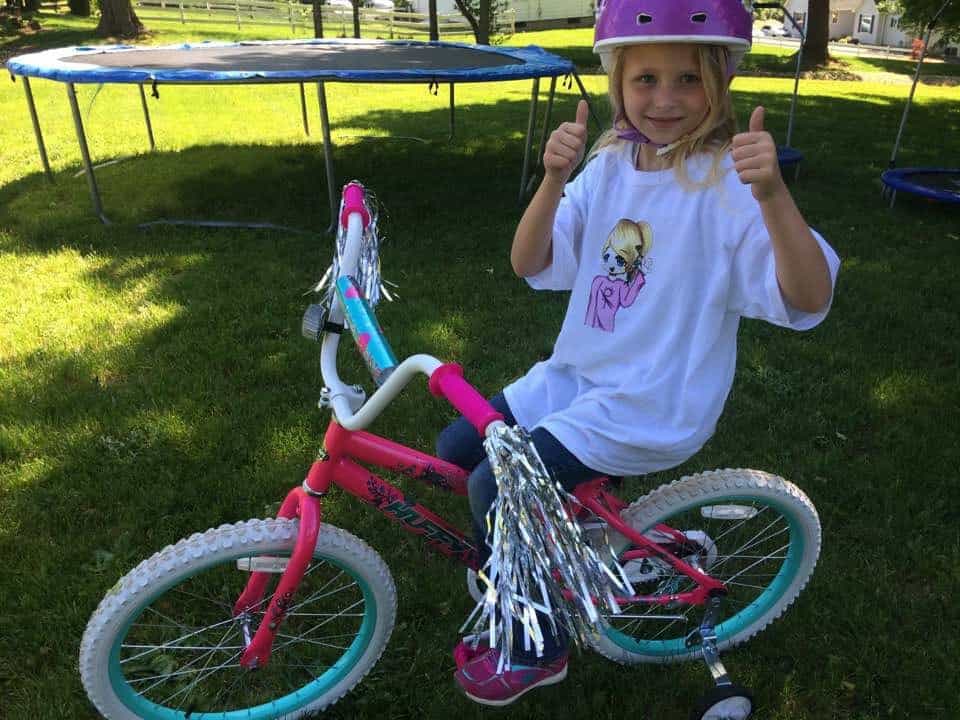 She was diagnosed with a bilateral mild sensorineural hearing loss. Soon after, she got hearing aids. We were waiting to see if her hearing loss was progressive. Her speech pathologist let us know that if it was progressive, most changes would happen before the age of 5.
By 5 years old she had a significant hearing loss where she became a candidate for cochlear implants. She was now a candidate for cochlear implants. I was asked to think about it by Casey's audiologist, and frankly, I did not have much to think about. We were very fortunate with the team of audiologists and speech pathologists and their recommendations! They helped make her journey, well our family's journey, easy from the beginning! I trusted them wholeheartedly.
What made me choose the Nucleus 7 Sound Processor by Cochlear? Simple. I researched one of the best surgeons in our area and he has faith in Cochlear; it is the only brand he uses. If one of the greatest surgeons trusts it, why would I doubt there is something better out there? I am so beyond grateful I did trust our surgeon because my daughter is doing amazingly!
Hearing aids vs. cochlear implants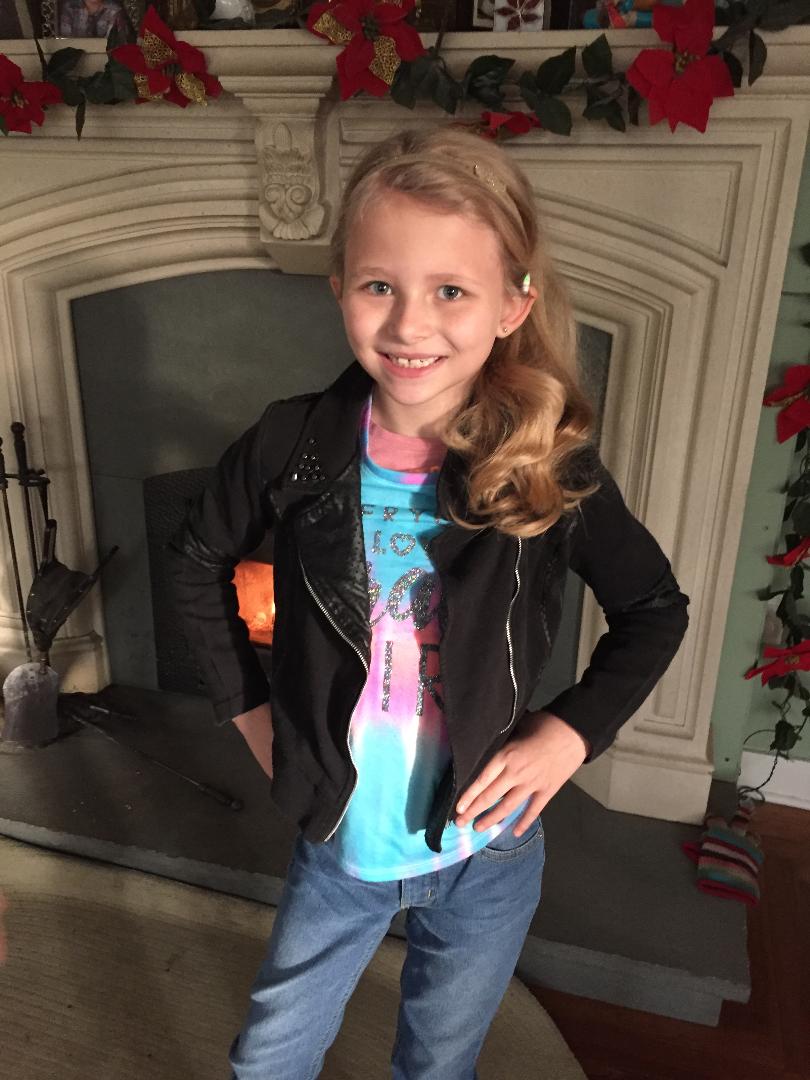 I remember the day I noticed the difference between her hearing aids and the cochlear implants. Casey was outside playing and stopped dead in her tracks asking, 'what is that noise!?', sounding annoyed.  Once I realized she was talking about crickets, I was shocked that she has never heard those quieter noises with her hearing aids before! Casey actually has said since then that her hearing aids helped make noises louder, but her cochlear implants help her be able to 'hear' better.
Her second cochlear implant was done at age 7, and she now has two Nucleus 7 Sound Processors and we are both amazed! She is 8 years old and is mainstreamed in public school. She even has recess singing battles with her friends. She is outgoing and hilarious, gets along with any and everyone and I know that is partially due to the amazing technology of these cochlear implants. Casey also deserves so much credit for her hard work and perseverance!
Loving the direct streaming functionality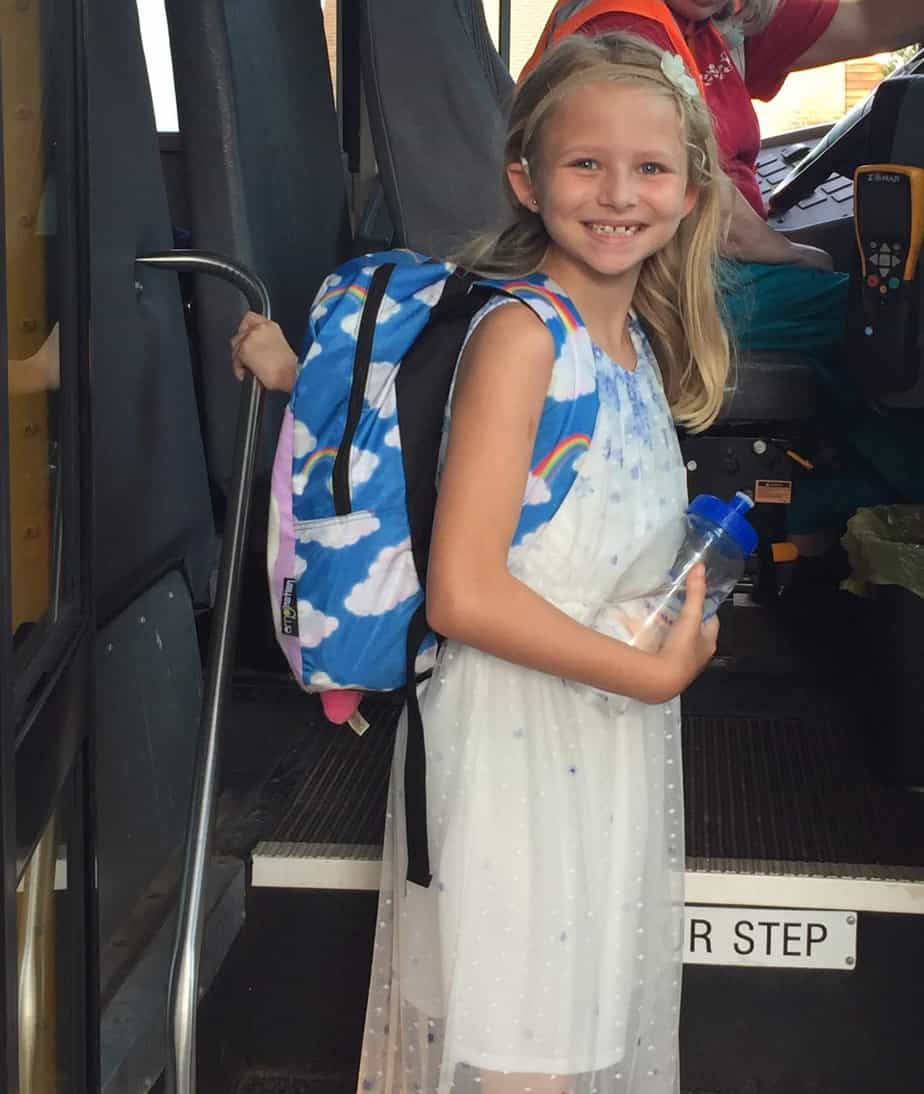 We are so lucky! She is so lucky! With her Nucleus 7 Sound Processors, she can connect to our cell phone using Bluetooth®1 with the Nucleus Smart App2. She can now have conversations on the phone without using the speaker and/or captions. Not only that, but she loves singing and now she can also stream music directly to her processors. She can practice singing much easier now, and one of her many goals is to be a contestant on The Voice!
Casey has goals that, when first hearing about her diagnosis, I would have been fearful for her having a tough time with. Now she has nothing stopping her! Her incredible personality will always help her reach her dreams. We are truly blessed and incredibly grateful for the technology offered with her cochlear implants. The fears I had seven years ago compared to the aspirations she and I have today are night and day! I cannot wait to see where her future leads, because the possibilities are endless!"
Do you have a child with progressive hearing loss? Read on to help navigate the transition to cochlear implants.
The Bluetooth® word mark and logos are registered trademarks owned by Bluetooth SIG, Inc. and any use of such marks by Cochlear is under license.
The Cochlear Nucleus Smart App is available on App Store and Google Play. For compatibility information visit www.cochlear.com/compatibility