Kassie R. tells the story of her son, Dracen, and his life of sound thanks to cochlear implants. From learning that Dracen was born with a severe to profound sensorineural hearing loss to him getting cochlear implants, Kassie and family have been determined to equip Dracen with a future of sound. See how Dracen is on track to bridging the language gap between him and his normal hearing peers:
"This is Dracen! Our amazing, determined, and strong-willed little boy! He loves trains, dinosaurs, riding his bike and ALL things boy! He lives a completely normal life thanks to his ability to hear and speak with the use of cochlear implants.
Dracen's hearing loss journey
Dracen failed his newborn hearing screening. Due to inconsistent hearing screening results thereafter, it was recommended that he undergo a sedated auditory brainstem response test (ABR) at 18 months old. We will never forget the moment his audiologist delivered the results: Dracen had sensorineural hearing loss. Honestly, the rest of the conversation was a blur.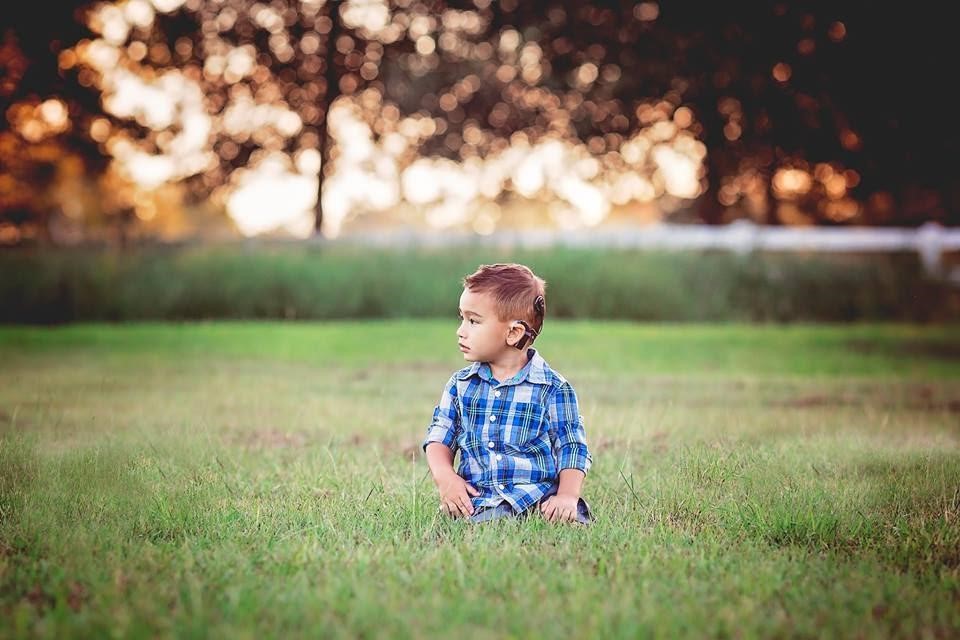 We were devastated, stunned and scared. All parents have worries, but processing this diagnosis was especially overwhelming. So many questions ran through our heads. Will he ever live a normal life? Will he ever be able to talk? Will he ever hear us tell him how much we love him? We knew we had to trust God's plan for his life.
The following week, Dracen was fitted for hearing aids. After his trial with hearing aids, we learned that he received some access to sound but it was not enough. In order for Dracen to produce speech, he needed access to higher frequency sounds. This is when he became a cochlear implant candidate.
This was new territory for us, but through social media, we discovered several parents of children with cochlear implants and reached out to them. During this difficult time, we were thankful to have other families that could relate to our situation. Listening to parents share their child's success with cochlear implants was very encouraging. We made life-long friendships and instantly felt a sense of community and belonging in this new world. We had so much hope for Dracen and his future as a cochlear implant user.
Choosing Cochlear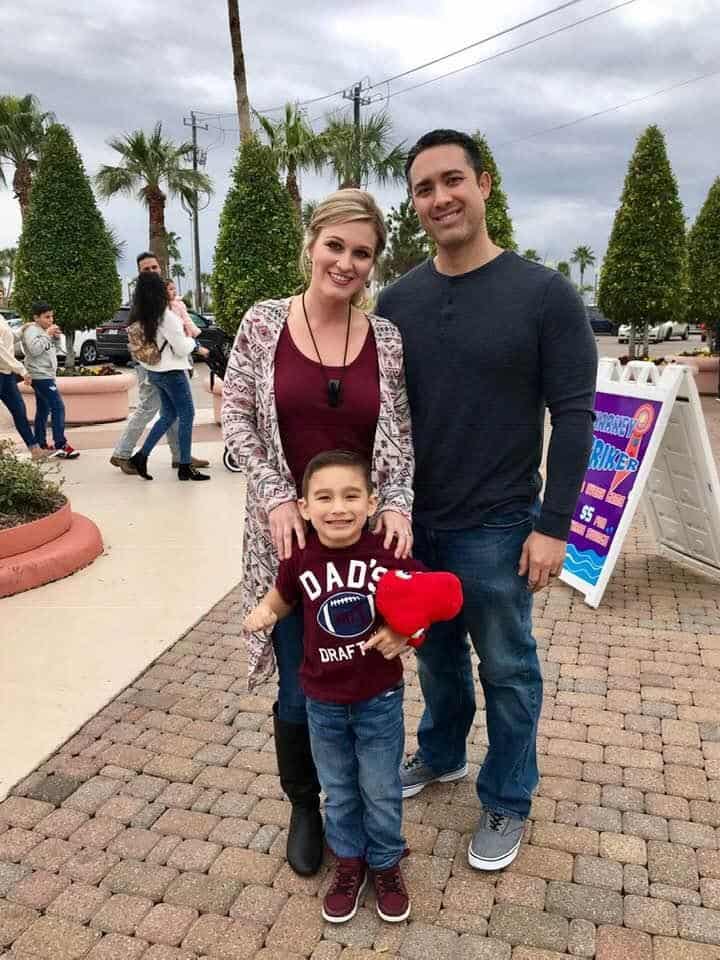 Cochlear was the cochlear implant manufacturing company recommended by our surgeon, whom we trusted whole-heartedly. We also learned that Cochlear is an industry leader in developing innovative hearing technology1. Based on Cochlear's remarkable reputation, choosing them for our son was an easy decision.
Dracen was implanted bilaterally at 22 months old and activated weeks later. This is when our hearing journey began.
Life with cochlear implants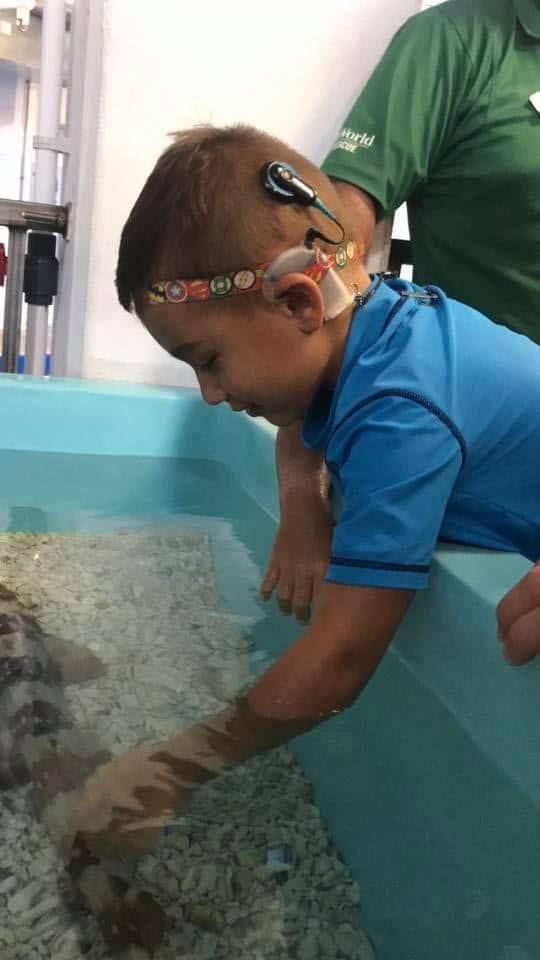 Dracen absolutely loves sound! He especially loves listening to songs. Music was one of the first sounds that actually held his interest. Before cochlear implants, Dracen had no idea that sound even had meaning. We had a long, adventurous road ahead of us.
We began attending auditory-verbal therapy (AVT) sessions on a weekly basis. Constant guidance and counsel from Dracen's auditory-verbal therapist has made a world of difference in his spoken language development. With her powerful approach and high level of expertise, we learned how to incorporate effective strategies into our daily lives to improve his listening and language skills. It became a priority to expose Dracen to language during every aspect of the day. His personality really started to shine as his spontaneous speech increased!
At age 2, Dracen was enrolled in an auditory-oral school. His school specializes in educating children with hearing loss through listening and spoken language (LSL). His teachers, who are also experienced deaf educators, have been an absolute Godsend! They consistently set high, yet reasonable, expectations and have made such a positive impact on Dracen's language acquisition.
Being supported by field experts was the most valuable gift that contributed to his success as a new listener. The best part of this journey has been watching his expressive and receptive language increase exponentially. The combination of reliable hearing technology, weekly AVT and daily specialized education placed Dracen on the fast track to bridge the language gap between him and his normal-hearing peers. His rapid progress has been nothing short of a miracle (watch this video of Dracen reading!)!
Accessories we love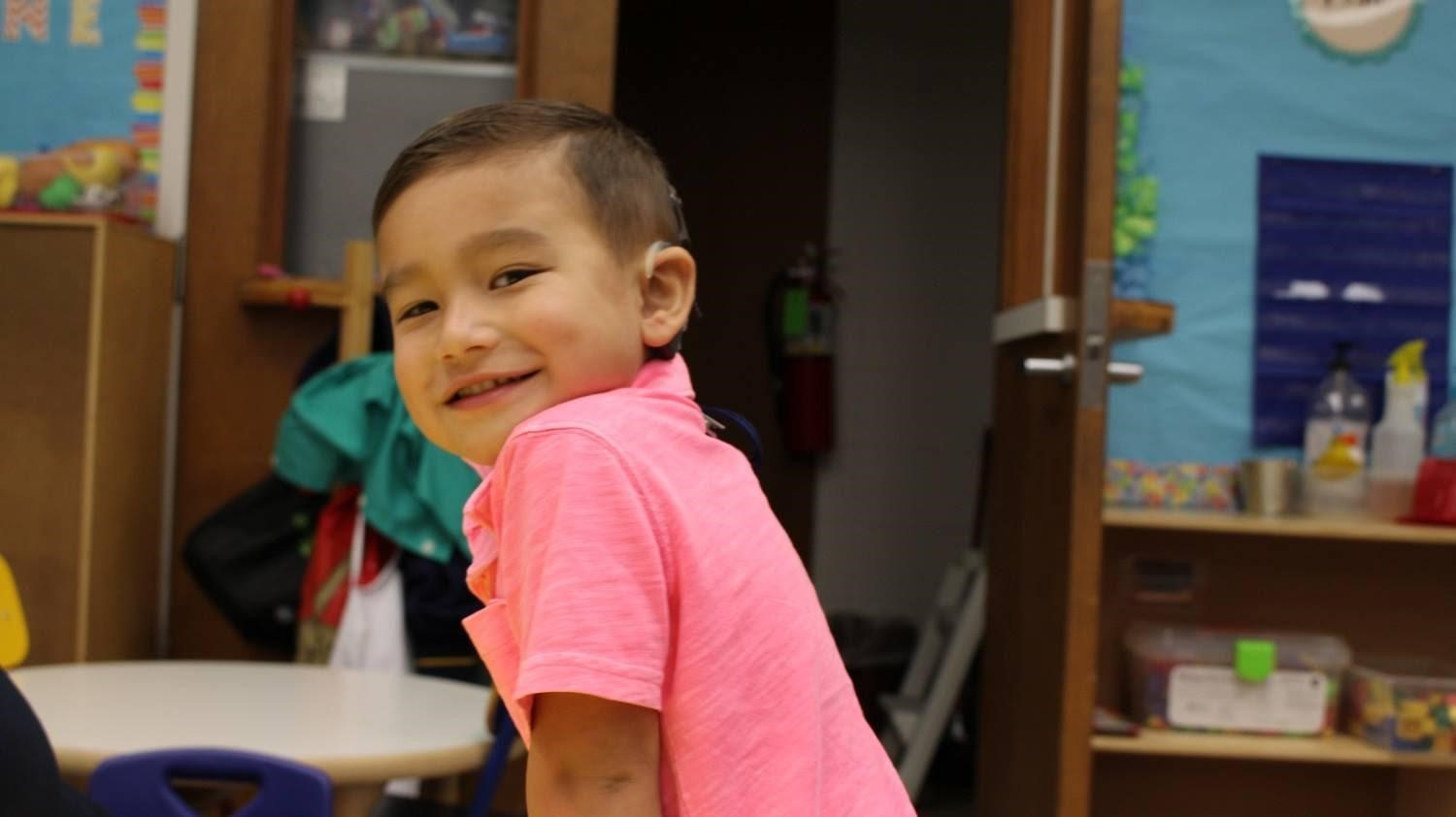 We absolutely love the Cochlear True Wireless™ Mini Microphone 2+! It helps Dracen hear when we are in loud environments, such as crowded restaurants, birthday parties, carnivals, etc. The Mini Mic helps suppress background noise while transmitting our voice directly into his cochlear implants. From a safety standpoint, having this accessory while in public is an absolute must. It has helped ease our worries of him not being able to hear crucial information in noisy environments. Any family picture we take in public, you can guarantee the Mini Mic is part of it!
We also love the Cochlear Aqua+2 kit! Dracen loves to swim, and we are so thankful he can hear us even in the water! It is truly amazing to watch him listen to the instructor's direction during swim lessons. Also, he is able to hear and communicate with other friends in the pool. The Aqua+ protects his cochlear implant sound processors while allowing him to enjoy playing in the water like any other child.
Dracen's future is exciting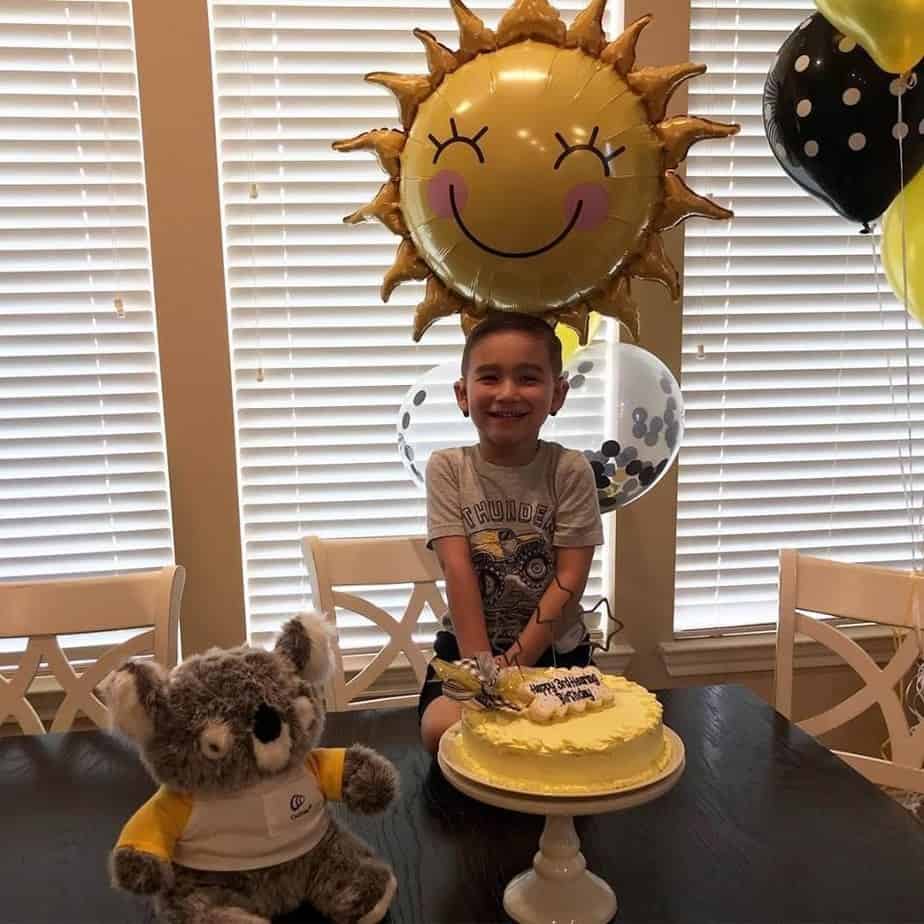 We love to show off Dracen's cochlear implants and educate people who approach us in public. We have an awesome celebration every year for his hearing birthday! We make sure he knows how truly special his ability to hear is! We want to instill in him that his cochlear implants are something he should always be proud of.
We are so blessed to be part of this incredible Cochlear community! Thank you Cochlear for this life-changing technology that gives our son every opportunity in the world! We know that Dracen will have an amazing future thanks to the special gift of sound that is possible through cochlear implants!"
Are you concerned about your child with hearing loss' ability to bridge the language gap? Learn more about cochlear implants today.
The Nucleus 6 Sound Processor is protected against water to level IP57 of the International Standard IEC60529. This water protection only applies when you use a Cochlear Standard Rechargeable Battery Module or Cochlear Compact Rechargeable Battery Module. The Nucleus 6 Sound Processors with Aqua+ and Aqua+ Coil are water resistant to level IP68 of the International Standard IEC60529 when you use a Cochlear Standard Rechargeable Battery Module or Cochlear Compact Rechargeable Battery Module. Refer to the relevant User Guide for more information. The Nucleus 7 Sound Processor with Aqua+ is water resistant to level IP68 of the International Standard IEC60529. This water protection rating means that the sound processor with the Aqua+ can be continuously submerged under water to a depth of 3 m (9 ft and 9 in) for up to 2 hours. This water protection only applies when you use a Cochlear Standard Rechargeable Battery Module or Cochlear Compact Rechargeable Battery Module.