Helen M.'s daughter, Corinne, was diagnosed with profound bilateral sensorineural hearing loss. Starting out unaware of hearing loss treatments, Helen became an expert, learning about cochlear implants and the importance of early access to sound. After receiving her bilateral cochlear implants, Corinne loves to explore her world of sound and adores her new "ears":
"My 17-month-old daughter, Corinne, was diagnosed with profound bilateral sensorineural hearing loss when she was just 2 weeks old. She is the only person on either side of the family with hearing loss, so no one saw it coming. I remember her first auditory brainstem response test (ABR) like it was yesterday.
We were told Corinne had no response to the test and if we wanted her to be able to hear and speak, she would likely need cochlear implants at her 1st birthday. I did not know much about cochlear implants at the time, but I immediately started researching. I learned about the importance of early access to sound and when it was clear that hearing aids were not providing enough benefit to Corinne, we pushed for implantation as soon as possible.
Choosing Cochlear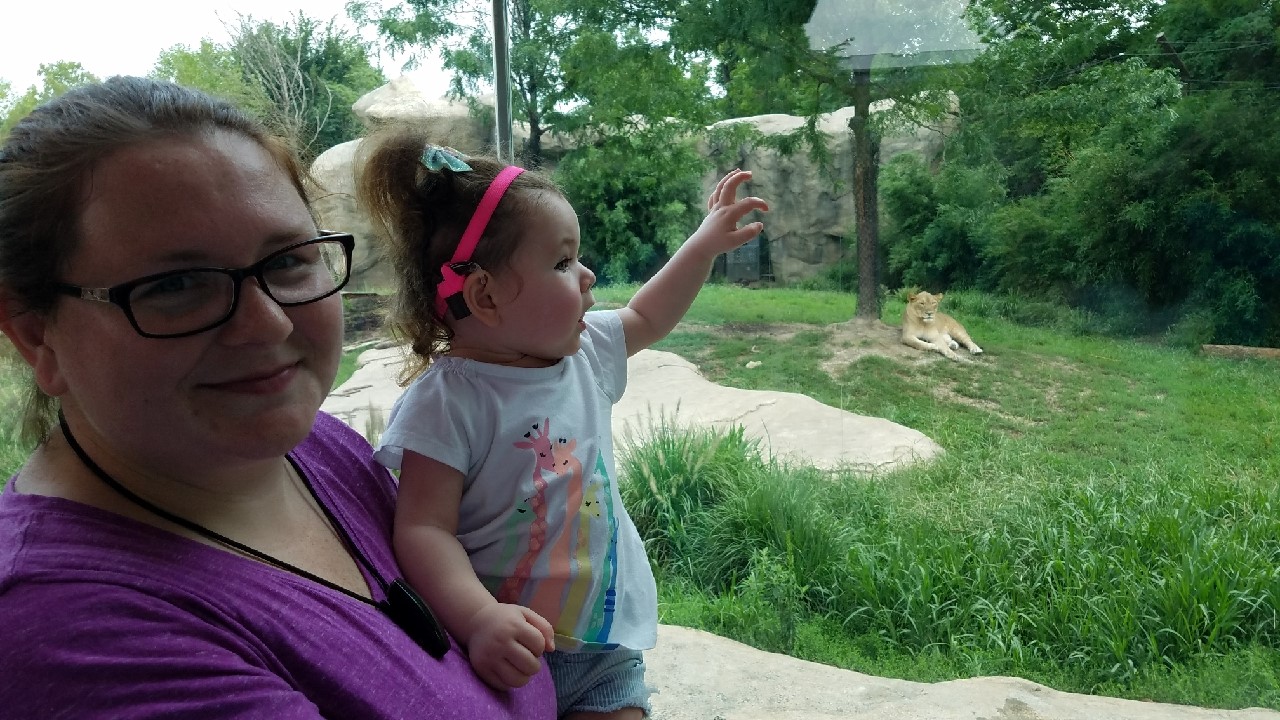 As we continued along in the process I talked to everyone I could about our options and which company to choose. Each device has great things to offer, but Cochlear was the clear choice for our family for several reasons.
Our local professionals, including the ear, nose and throat doctor (ENT), audiologists and speech language pathologists (SLPs) were all very familiar with the brand. Many other parents of children with cochlear implants in the area had Cochlear, and they had nothing but positive things to say about the technology and customer service.
Corinne was bilaterally implanted with Cochlear™ Nucleus® implants. The biggest deciding factor for us in choosing Cochlear was the familiarity with local professionals and the sound processor options and accessories that are designed to help kids be kids! We did not want Corinne to miss out on anything as she grew up because of her deafness. The accessories offered by Cochlear allow our daughter to do anything any other kid her age can do, and they allow her to hear while doing it!
Sound processor options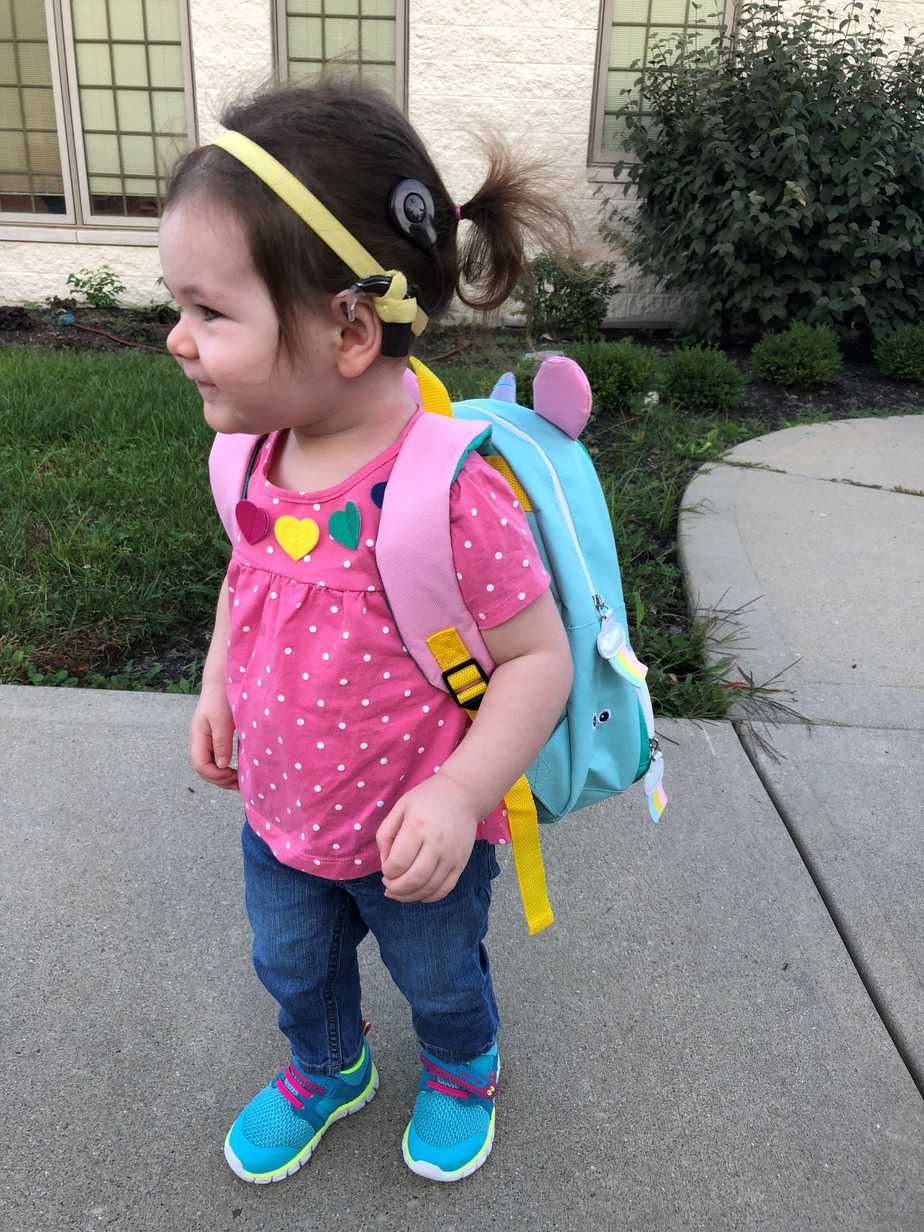 Corinne has a set of Kanso® Sound Processors and a set of Nucleus® 7 Sound Processors, and we love them both for different reasons. The Kanso Sound Processors are great for an off-the-ear option. They are small enough and lightweight enough that they stay on a busy toddler.
We really love the Nucleus 7 Sound Processors, and those are Corinne's main processors for now. The Nucleus 7 Sound Processors are so small and light, and they fit well on tiny baby ears. She loves her 'ears!' She gets sad when it is time to take them off for a nap or bedtime, and when she is running around and one of the magnets comes off, she comes right to us and says, 'uh oh!'
Accessories that Corinne loves!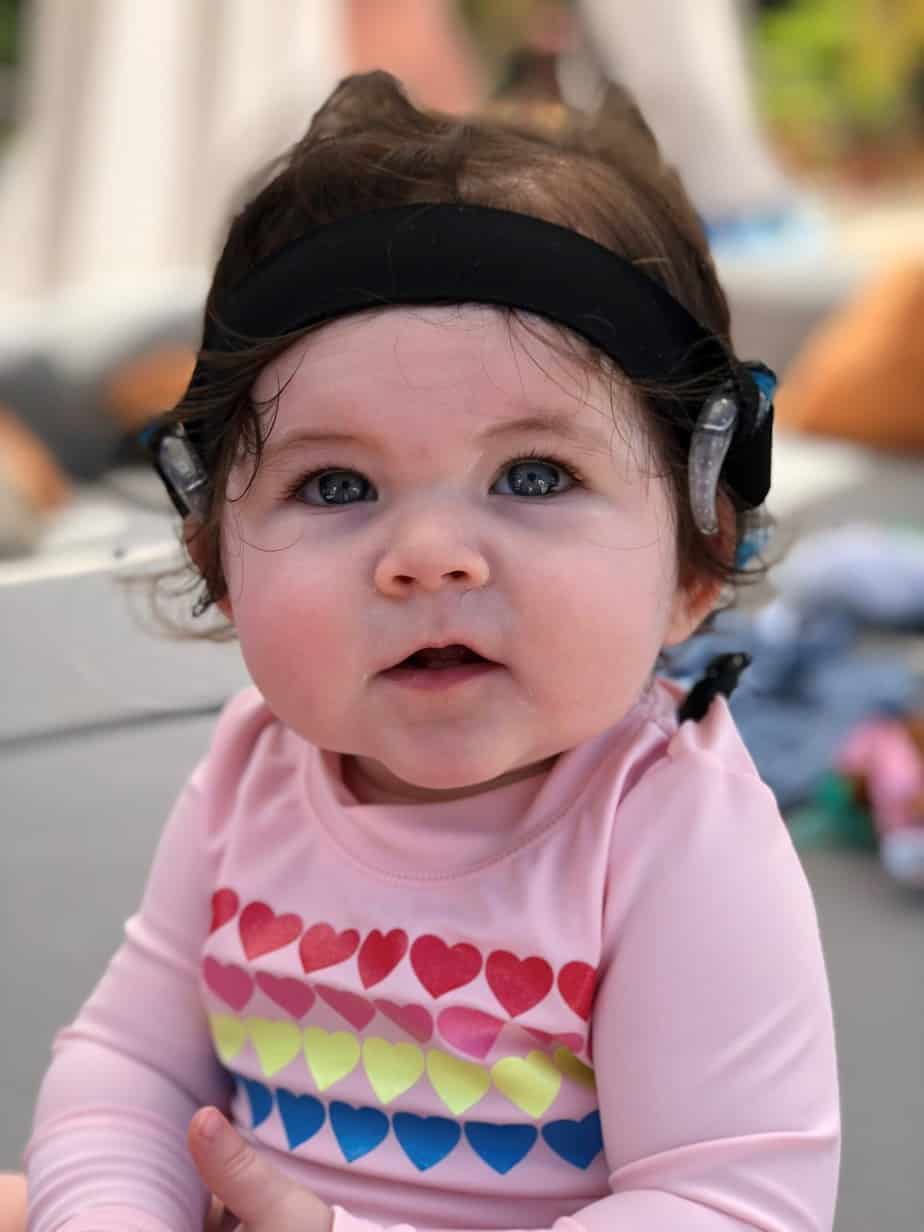 There are so many wonderful features and accessories available for her sound processors. We love the Aqua+ kit1. We have used it in the bath, in swimming pools, when playing at her water table and even when swimming in the ocean! Knowing that Corinne can hear near water gives us such peace of mind and will be especially important as she gets older and more independent.
The True Wireless™ Mini Microphone 2+ has also been very useful with a busy toddler! Corinne loves to go to the zoo, aquarium and amusement parks, but it can be hard for her to hear us in these noisy environments.
With the Mini Mic 2+, Corinne can be in a stroller or wagon, and we can talk to her about what she sees in a very natural way. It is a great way to help her explore her world and learn new vocabulary in an environment that is otherwise very challenging, and she loves it!
Made for iPhone technology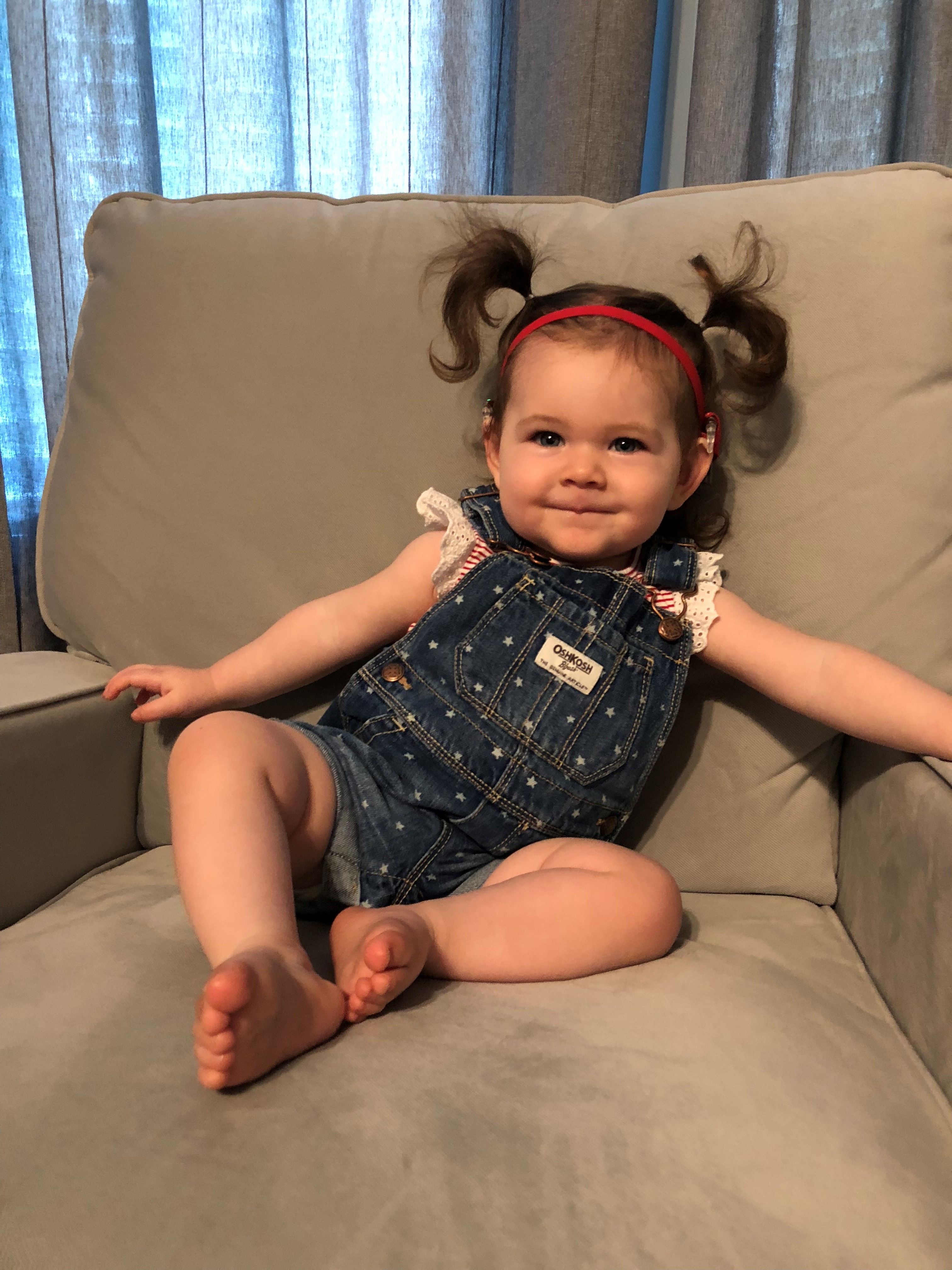 My favorite feature of the Nucleus 7 Sound Processors is the Made for iPhone23 technology. Obviously, our 17 month old does not make many phone calls yet, but this feature has been a lifesaver on flights and on long car rides! We can just set up one of her favorite shows and stream it directly to her 'ears' without disturbing other airline passengers!
The Nucleus Smart App also allows us to see Corinne's progress with time in speech and lets us control her processors without lugging around an additional remote. I am sure as Corinne gets older we will find additional uses for this technology, and we are so grateful for it!
Excited for Corinne's future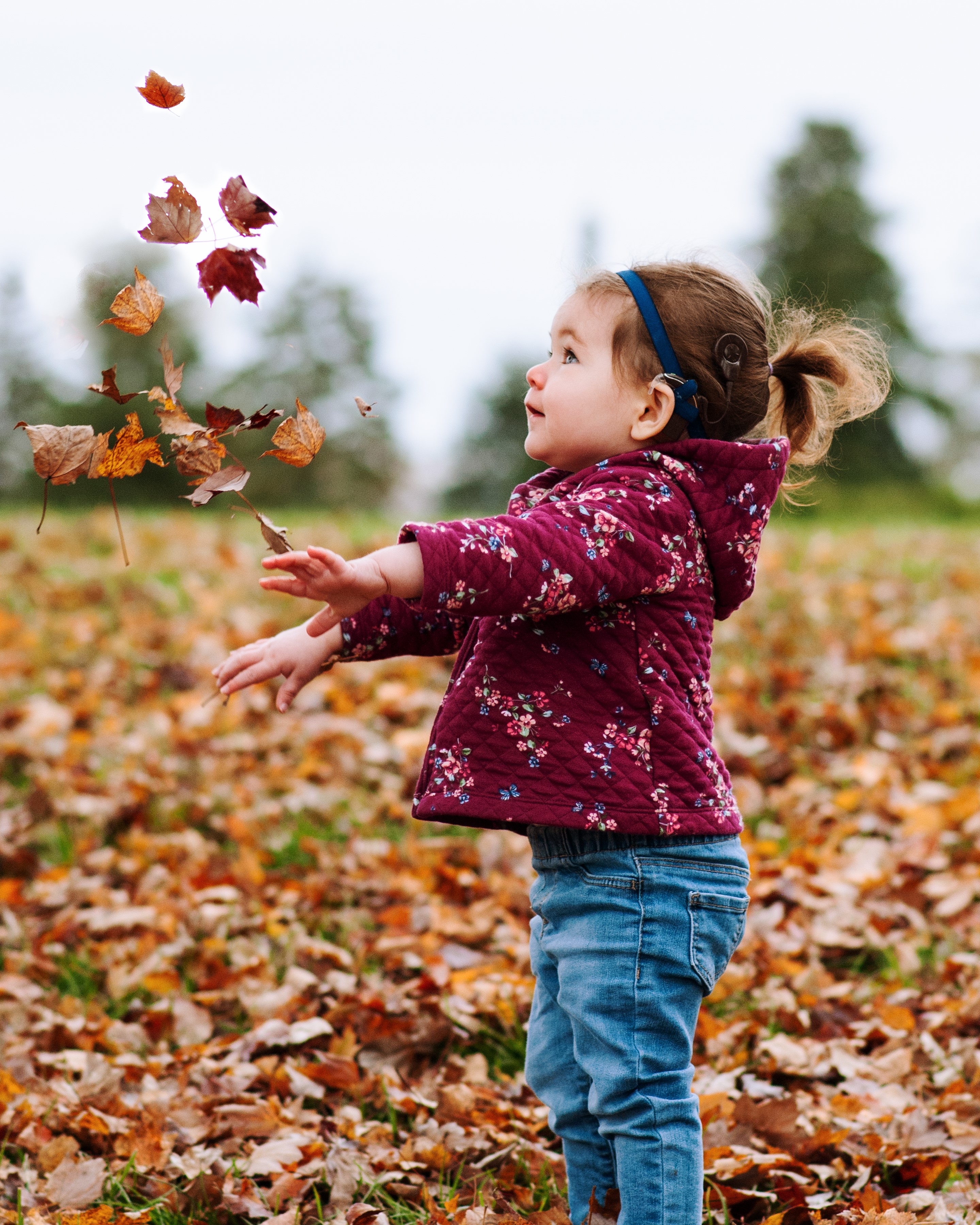 Having a deaf child is not something that we were expecting or prepared for when we decided to start our family, but we would not change it for the world. We want the same things for Corinne that every parent wants for their child – we want her to be happy and healthy, we want her to know her worth, we want her to know she is loved, and we want her to grow into a caring and compassionate member of society.
When I first learned that Corinne had bilateral sensorineural hearing loss, I was devastated. I grieved the 'typical' child that I thought she would never be. I was afraid for her future. That was before she had cochlear implants. Now, many months post-activation I do not have any of these worries.
Corinne is just like any other toddler. She is sweet and smart, she loves to dance and sing and I can honestly say my kid has rhythm! I know Corinne is capable of having whatever life she chooses, because she can do anything.
It is not easy, and Corinne works hard to learn to use her cochlear implants to listen and speak. She still has a long way to go, but in this short time, she has more than caught up to her hearing peers with language development (and she is learning two languages – English and ASL)! Corinne is an amazing little girl with a fiery personality, and I know she is going to overcome any obstacle in her way!"
Was your child diagnosed with bilateral sensorineural hearing loss like Corinne? Find out about your options for treating their hearing loss today.4