Rebecca F. recounts her daughter's harrowing journey with bacterial meningitis and hearing loss. After finding out she not only had lost her hearing due to bacterial meningitis, they found out she also had little to no nerve in her cochlea. Ready to take a chance on giving her the gift of hearing, they got their daughter cochlear implants. See how she is doing today:
"My husband John and I have two fantastic little girls named Isabella and Layla. This is the story of how our youngest daughter's hearing journey has changed all our lives and those around us.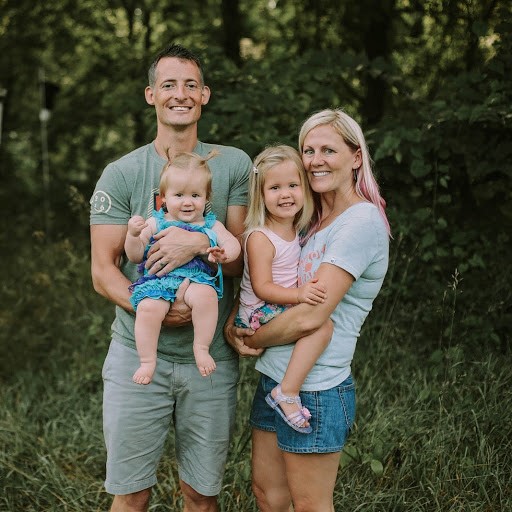 What began as a fun-filled Memorial Day weekend in 2018 turned into any parents' worst nightmare. It took three trips to the doctor before they finally admitted her to our local hospital with bacterial meningitis, hepatitis B (of which she had one of her three doses of vaccination) and pneumonia. We spent 15 days in the hospital, fretting the whole time that she would lose her hearing due to the medication for the meningitis.
In July, she went in for hearing screenings and they all came back with zero response. There was fluid in her ears, so she was scheduled for tubes to be placed in to drain her ears from fluid. They could then retest in hopes that the fluid was causing the poor result. In mid-August they did the tube surgery and did her re-test of her hearing. The test came back with the same result, no response.
After her tube surgery, it was discovered that Layla had a spinal fluid leak, leaking from a malformed ear bone, so back to the ER we went. This was something they could not handle in Ft. Wayne, so they rushed us via ambulance to a larger children's hospital per the recommendation of the ER pediatrician in Ft. Wayne.
Little to no nerve in her cochlea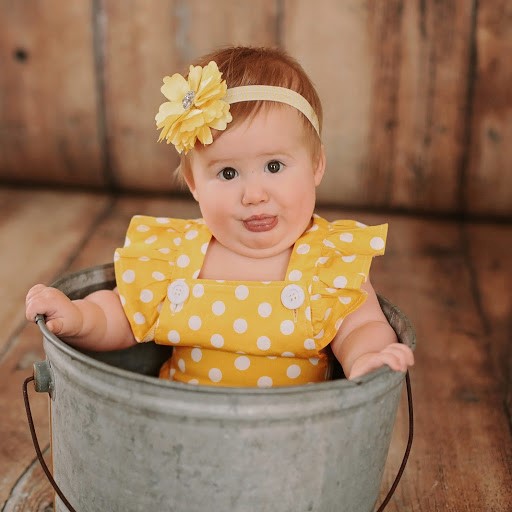 Through testing, MRI and CT scans and the leak repair surgery, they found out that Layla had little to no nerve in her cochlea and the audiologists were surprised she had passed her newborn hearing screenings in the first place. Had Layla not had meningitis, she likely would have lost her hearing gradually overtime regardless.
The doctor we were seeing at the children's hospital was fantastic. He surgically stopped Layla's spinal leak in her ear and rushed her through approvals with the insurance company to get her on the list for cochlear implant surgery. Because of the meningitis, the window for cochlear implants could close and they wanted to get her in as soon as possible. Due to her malformed cochleas, the chance of the cochlear implant working was low; however, there was still a chance they would work. We wanted to give our daughter every chance and opportunity to hear and speak. Her surgery was officially scheduled.
The audiology department at the children's hospital was a proponent of Cochlear's brand of cochlear implants. Our doctor educated us on the devices and what their preferences were. We were not offered other choices in brand; however, now that we know about the other brands, we are happy that with the outcome. Cochlear gives our daughter the best possible chances for hearing and success in verbal communication.
Cochlear implant activation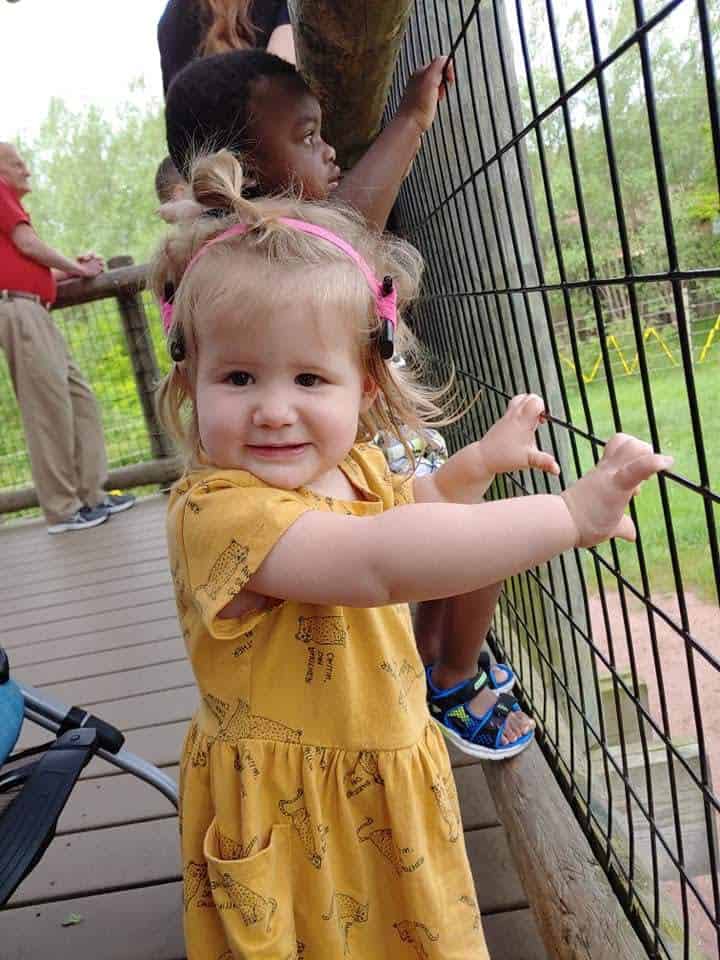 Ours was not a normal situation when it came to cochlear implants, approval, surgery, etc. I thank God every day that he made us patient, understanding and forgiving, as our experience would have tested the highest willpowers.
On activation day, we went in with high hopes and expectations. We thought Layla's reaction would be like what you see in YouTube videos, but we were wrong. However, she did have a response! It was more of a pausing to listen, but it was more than anyone expected. Our doctor and the entire staff were ecstatic over her reactions. As parents of a normal hearing child, Bella, and being normal hearing too, we tried to rope in their enthusiasm, but it was so hard. We did not understand what our expectations should have been versus what they were.
Cochlear's amazing customer service
And then the continuation of our journey. The amount of equipment we received for her cochlear implants was insurmountable. We had chosen both the Cochlear™ Nucleus® 7 Sound Processors and Kanso® Sound Processors for Layla. Cochlear has been amazing too. In December one of the coils broke. I almost panicked. But a quick panicked call to Cochlear and they had a coil overnighted to us. I did not realize until that call that you get a 5-year replacement warranty on the processors and coils. You break one, you get one overnighted.
I was AMAZED with their customer service. The woman I spoke with was so caring, understanding and calming. It changed my whole outlook on the devices. What once was a panic, turned into, hey, it is ok. This happens and if worst case happens and something breaks, Cochlear will be right there to help resolve, and fix it.
Fast forward to now and Layla is now speaking and hearing at 19 months! 19 months!!!!!!!!!!!! What was 'she is deaf,' is now, 'she has a wonderful outlook for hearing and speaking as a normal hearing and speaking child.' We do not sign and do not do anything different than what we did raising Bella, our almost 4 year old. Bella helps take care of Layla's 'ears' just as much as we do. She loves to help Layla put her coil back on if it falls off.
Fun accessories for Layla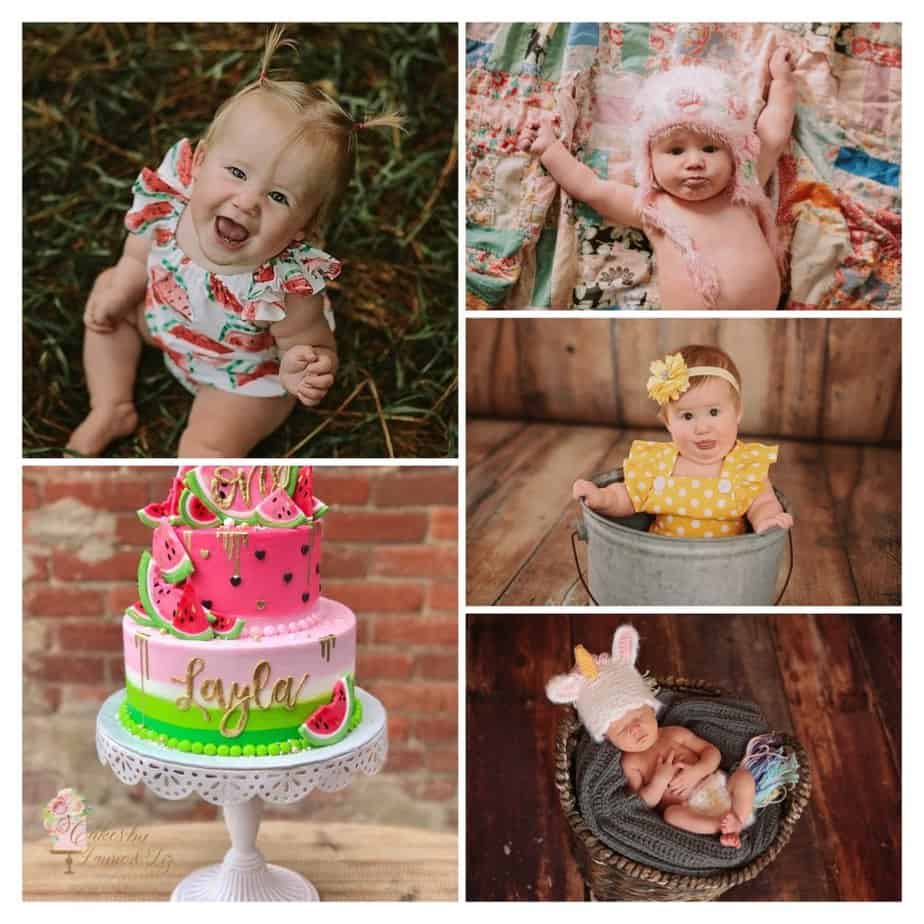 We have bought all kinds of 'bling' and headbands for Layla to help make them fun. Layla wears the Aqua+1kit at the beach, she bathes with them on, goes down slides, jumps on the trampoline, wears hats, etc. Layla loves to read books and dance and loves telling everyone 'hi' and 'bye' and screaming her sister's name.
Our friends and family know how to put her sound processors on as well. They all call them 'Layla's ears,' and are just as astounded at how wonderful the technology is as we are. We take turns wearing the True Wireless™ Mini Microphone 2+ and even the daycare teachers wear it every day to help Layla get the most sound all day long. I love checking the Nucleus Smart App2 on my iPhone® 3every night to see how much sound Layla has heard for the day with the Hearing Tracker function. I love that the app tells me when her battery is getting low too.
Never in our wildest dreams did we see ourselves parenting a cochlear implant child. This past year has been a tornado of feelings, appointments, hospital stays, therapists, education and learning. Our family has taken it all in stride. This is our life now. We take care of what needs taken care of and move on. The past is in the past and all we can do now is make life as normal, fun and full as it can be. Cochlear has given us an even better chance at an amazing life for our entire family. We look forward to our future."
Was your child diagnosed with bacterial meningitis and hearing loss? Read more about cochlear implants as a solution to help them hear.
The Nucleus 7 Sound Processor with Aqua+ is water resistant to level IP68 of the International Standard IEC60529. This water protection rating means that the sound processor with the Aqua+ can be continuously submerged under water to a depth of 3 m (9 ft and 9 in) for up to 2 hours. This water protection only applies when you use a Cochlear Standard Rechargeable Battery Module or Cochlear Compact Rechargeable Battery Module.
For information on sound processor and app compatibility, visit www.cochlear.com/compatibility.