Download and print our handy back to school supply list for children with hearing loss.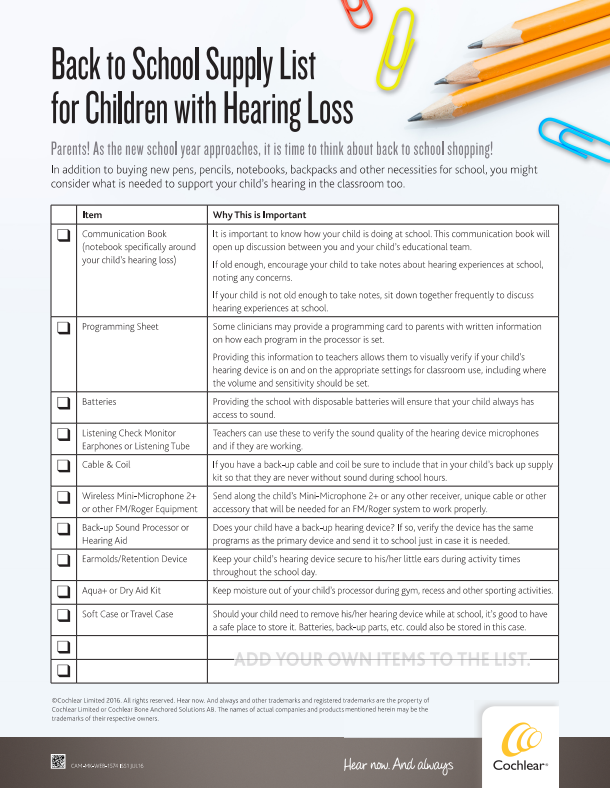 Parents! As the new school year approaches, it is time to think about back to school shopping!
In addition to buying new pens, pencils, notebooks, backpacks and other necessities for school, you might consider what is needed to support your child's hearing in the classroom too.
By creating this "back to school supply list," your child will be ready for school and your teacher will be appreciative of the additional support through the school year. Verification that your child's equipment is working properly and is available is crucial to your child's learning, and will serve as your assurance that he or she always has access to sound.
At Cochlear, we want your child to excel in the classroom to help achieve his/her greatest potential!
Learn more about the Wireless Mini-Microphone 2+, Aqua+ and find more information about hearing loss treatment options for your child at IWantYouToHear.com.