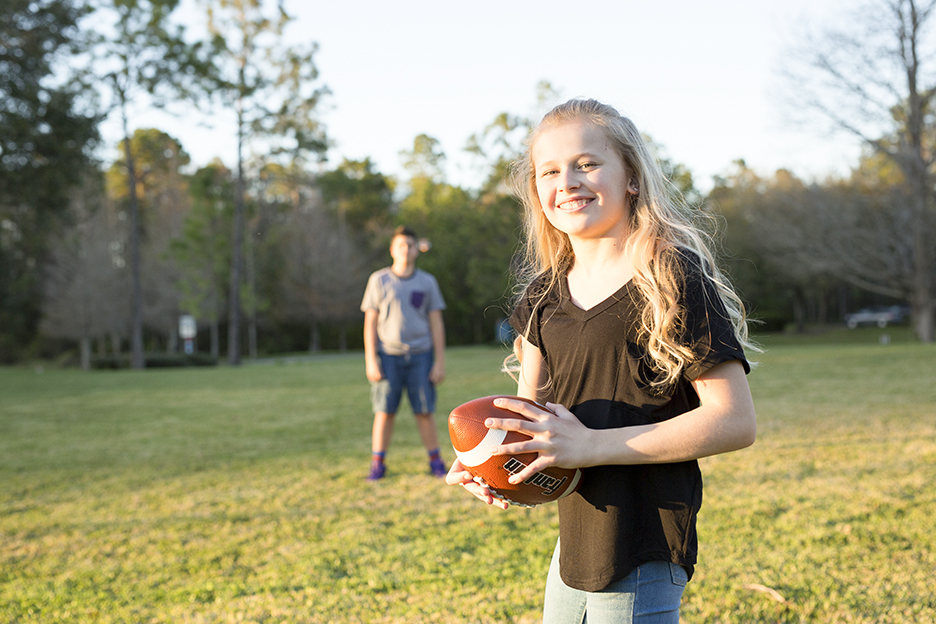 Whether your child loves to toss around the football or serve an ace on the tennis court, sports can be an invaluable opportunity to develop skills including teamwork, communication and strategy. Add in the benefits of exercise and lifelong friendships and it's easy to see why many families choose to spend their Saturday afternoons cheering on their developing athletes.
Your child's cochlear implant shouldn't hinder their ability to play sports — in fact it should be just the opposite! Cochlear implants can help your child to hear everything from the coach's instructions to their teammates' banter and the cheers of the crowd.
Here are tips and tricks to maximize your child's experience during sports and outdoor activities, and to keep their processor secure and protected.
1. Communication is key.
Whether you decide to speak one-on-one with the coach and individual teammates, or address the group as a whole, it's important to let others know when your child is having trouble hearing. No one can help improve the situation unless they first know there's a problem.
Talk to your child beforehand to establish what they're comfortable sharing with the group, and whether they want to speak for themselves or have you help them. You may choose to explain the extent of your child's hearing loss, what their cochlear implant is and how it works, and how the other members of the team can help your child to hear. For example, making sure they face toward your child when speaking, or reminding them that they may need to be patient and repeat themselves in noisy environments.
2. Invest in some extra security.
While your child's processor is designed to stay on their head during normal activities, if they're going to participate in high-impact sports, it may be worth using a Snugfit, Earhook, Safety Line or Litewear Case. Each one is uniquely designed to protect your child's processor and give you peace of mind as a parent.
3. Don't sweat it.
Although your child's activities may not be anywhere near the pool, you may still want to protect their processor from water. Since they're likely to sweat, you'll be protecting them from humidity and environment moisture.
The Nucleus® Aqua+* is the perfect solution. It's a lightweight sleeve that will help protect your processor from water, moisture and dirt. Plus, your child can jump into the pool right after practice without missing a sound.
*The Nucleus® 5 and Nucleus® 6 Sound Processors with the Aqua+ are water resistant to level IP68 of the International Standard IEC60529. This water protection only applies when you use the Aqua+ and rechargeable batteries. Not approved for use with the acoustic component (hybrid processors).
4. Go wireless on the field.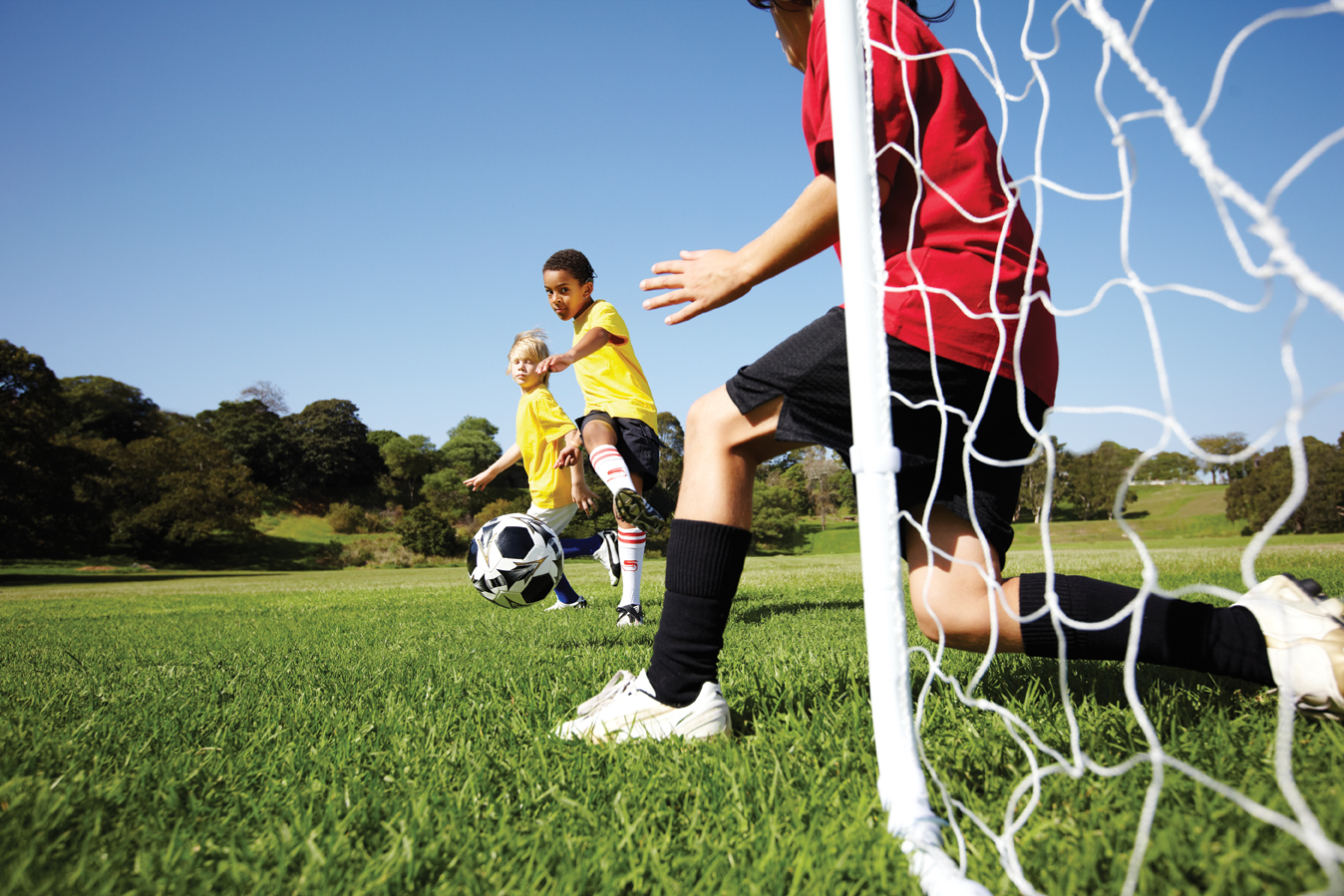 The Mini Microphone 2 is an easy way to enhance your child's hearing experience. With a range of up to 80 feet and a battery life of more than 10 hours, the Mini Microphone 2 can help your child hear the coach or referee from anywhere on the field. Simply clip the Mini Microphone 2 to the speaker's shirt, and the sound of their voice will be transmitted directly into your child's sound processor.
5. Take advice from those who've come before you.
There's no one-size-fits-all technique for helping your child excel in sports with a cochlear implant. What works for your child may depend on their hearing loss, their processor, the sport, and the environment.
That being said, if you can connect with other families whose children have hearing loss and have participated in the same sport, they may be able to help you brainstorm new ways to help improve your child's hearing experience. Look online to find forums or social media groups related to the sport, or ask your team's leadership if they know of other families in a similar situation. Having a community of inspiration and support can make a powerful difference.
For more tips on staying active with a cochlear implant, click here. To learn more about communicating with coaches and teammates about your hearing needs, click here.