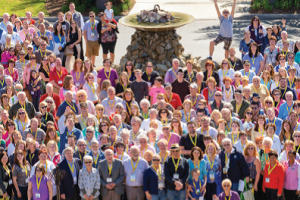 Swimsuit? Check. Notebook? Check. Mouse ears? Check.
There are only a few days left to registration for Cochlear Celebration 2017, so don't miss out on this adventure of a lifetime.
Taking place February 16-19 in Orlando, Florida, Celebration is the premier Cochlear Family event. It's filled with fun activities designed to bring family members from across America together to share their joys, challenges and personal triumphs.
"It was so nice to meet people who understood the journey I had made to get the Cochlear Implant. It was n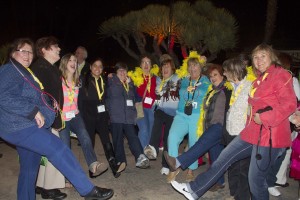 ice not feeling different," said Shelly, a Celebration 2015 attendee.
Celebration includes a wide variety of educational sessions led by pioneering experts on ways to optimize your Cochlear technology and hearing experience. Plus, enjoy private parties and explore the nearby theme parks, restaurants, and everything Orlando has to offer.
"I left with more insight and education than I ever expected and I left with valuable friendships and connections that will continue into the future. This event far exceeded my expectations and I hope to be able to attend every future Celebration!" said Meagan, who attended Celebration 2015.
In the spirit of family, Celebration includes games, adventures and activities for every age group. Childcare is available for youngsters under 13 years old, while the Teen Scene gives 14- to 18-year-olds a place to socialize and bond together. Make sure to preregister for the childcare and teen programs so everyone can join in on the fun.
"I'm the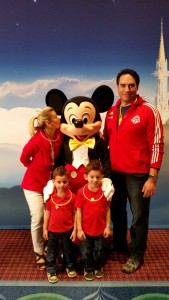 only teen in my school system with a cochlear implant. Before I went to the Celebration, I felt like there wasn't anyone else like me. When I'm with my new cochlear implant friends, they can relate and understand," said Alexis.
Activate your free Cochlear Family membership today and save $25 on event registration!
For more information on Celebration and to secure your spot in the festivities, visit the Cochlear Celebration 2017