"When I have sought out service from Cochlear, I was impressed with their responsiveness, their kindness, and their compassion," she said. "I am treated with respect and a caring attitude."  Heather is a volunteer who said she appreciates that human connection behind the service.
Cochlear ha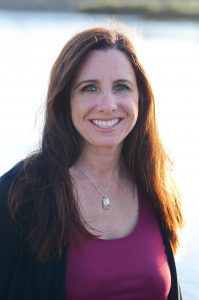 s made you a promise — to "Hear Now. And Always." Cochlear Link is one of the ways we fulfill that promise, so no matter what happens you can regain sound quickly and easily.
Here's how it works: if your audiologist has Cochlear Link, he or she can upload your hearing map into an online database. That way, if your processor breaks, you lose it, or you're somehow out of sound, Cochlear can ship you a replacement processor – with your hearing map already programmed – within one to two days.
Cochlear is more than just a company: it is a collection of people who want to bring you the best sound possible, as quickly as possible, to improve your hearing experience.
Heather said the knowledge that people are there and willing to help brings her peace of mind.
"Cochlear Service makes me feel as if I do matter and that my concerns are important," Heather said. "Knowing that I can expect consistent results eases my mind."
To find out if you qualify for Cochlear Link, contact your audiologist. For more information on "Hear Now. And Always," click here.