Wow! What an amazing day and great start of Celebration (#Cochlear2017)! The sense of community and family is overwhelming!
Some highlights of the day:
The #CochlearStaff worked hard to kick Celebration off so that all attendees would have an awesome time at Coronado Springs!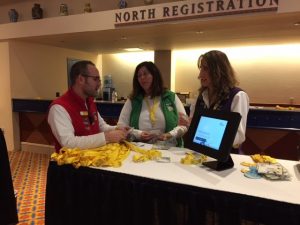 The Cochlear Living Room was a fun place to visit! You can get a personalized membership card for joining #CochlearFamily. This card has your Cochlear ID number, as well as important medical information.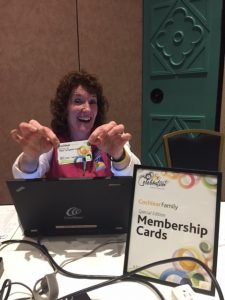 We had a blast tonight at the Ice Cream Social with such yummy treats! So many wonderful and familiar faces like Jim Patrick, and Richard Reed attended, and of course Mickey and Minnie were there too!
Tomorrow we will kick off bright and early and be sure to update you on The Wire!