As part of our series honoring Cochlear volunteers on Veterans Day, we spoke with Don A. from Hot Springs, SD, who spent almost 24 years in service to his country. Don experienced isolation and career limitations due to his hearing loss. But after his Cochlear™ implant, he is now an active leader in his community, a world-renowned motorcycle endurance rider and a Cochlear volunteer.
A South Dakota native, Don joined the military in 1967 and by the time he was 22, he had completed two combat tours in Vietnam. Don was trained in helicopter maintenance and then became a Crew Chief, which required flying and operating a machine gun on his first tour. On his second tour, he oversaw maintenance programs for all Army Single Rotor aircraft.
Don went on to serve in many different roles in the U.S. and overseas. He earned 26 Air Medals as a UH-I Crewmember in the Republic of Vietnam (RVN) and was also awarded 6 RVN Battle Stars, the RVN Cross of Gallantry, and a Congressional Unit Citation.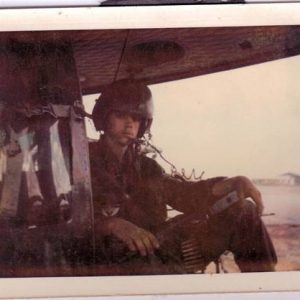 Combat Injuries Led to Hearing Loss
Don sustained injuries in combat operations and multiple aircraft crashes, resulting in a hearing loss. Despite exceptional ratings and evaluations, Don's career progression was restricted because of this hearing loss.
He became an introvert and avoided communication with most people because it was just too difficult to understand what they were saying.
"The worst thing hearing impaired people endure is others refusing to try to communicate with you. 'Never mind, it's not important,' or, 'how many times do I have to tell you?' hurts beyond understanding" Don said. Don's life changed in so many positive ways once he received his implant in 2004 from Manhattan VA Hospital.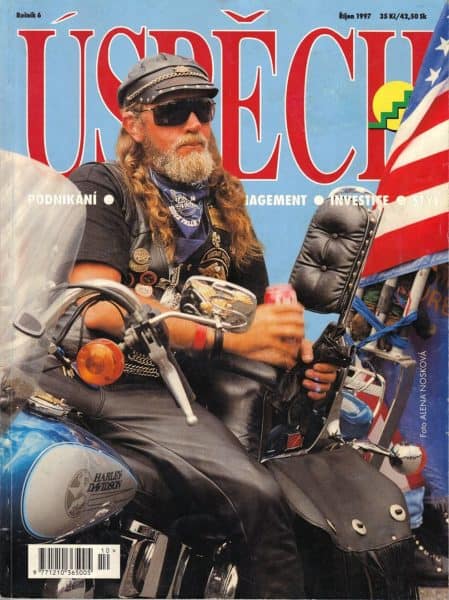 "It's impossible to explain how much of a difference it can make," he said.
Community Leader, Endurance Rider, Cochlear Volunteer
Don is now a leader in his community, receiving the Citizen of the Year award for his community efforts in 2010, and positively engaged in all levels of communication. He is an active member of The American Legion, Veteran of Foreign Wars (VFW), Disabled American Veteran national member, and founded the "Save the VA" campaign in Hot Springs, South Dakota.
Don is also a world renowned motorcycle endurance rider and strong supporter of the Rolling Thunder organization. Don has put more than 128,000 miles on his motorcycle since purchasing it in 2014. He loves that he can listen to music through streaming to his implant while he rides, something that he was unable to enjoy before the implant.
In addition to being active in his community and leader of two very successful riding groups, Don finds time to serve as a Cochlear volunteer. Don said, "If I can help one person become active and participate again in the community we live in, then life has meaning."
Did you know the Hearing Loss Association of America offers complimentary memberships for Veterans?

For fellow motorcycle riders, Don has a few tips on riding with a Cochlear Implant:
I ride a 2014 Harley-Davidson Limited top-of-the-line full Bagger. With Bluetooth I can pair my phone to the bike, which allows me to use the Sirius Radio, CB, and intercom features while riding. I have the helmet and/or headset hardwired to the bike.
I wear a hearing aid on my right side, so I carry extra batteries for my hearing aid and for my Kanso® sound processor. I keep one battery pack in my travel bag and one in my pocket in a small carry case. This way I can change them if necessary. I will be receiving the Nucleus® 7 processor soon and look forward to streaming music directly to my ear. I know this will make riding that much more enjoyable.
For more information on travel tips, processor maintenance, available accessories or to download your Patient ID Card, visit cochlear.com and click For Recipients then click on "Lifestyle," or download the Nucleus® Smart App today!