Here are the stories of five different people who have been motivated by their experiences with hearing loss to do something for others in their community and beyond. They each told their stories and motivations to change the way the world sees hearing at Cochlear's Celebration 2019 in Nashville. Here's a bit about each of these extraordinary individuals that are truly making a difference.
Andreas and Caroline Schwabe
Throughout their marriage, Caroline and Andreas Schwabe worked as a team to manage Caroline's hearing loss. A year after marrying, Caroline got her first pair of hearing aids. The pair adopted an idea that was at the core of every decision: "What provides the best hearing outcome?"
Where we do we go on vacation; the place that gives you the best hearing outcome. Where to sit at a banquet; the place that gives you the best hearing outcome. Born with hearing, by 2016 Caroline was at the end of the hearing aid road. They started a podcast, "My Beautiful Cyborg: A Love Story About Hearing." What started as a podcast to keep family and friends up to date quickly gathered an audience and media attention. Now vocal advocates and navigators for hearing health issues, Caroline and Andreas provide a listening ear to those going through the process, and a voice for their shared experience in life before, and after hearing.

Tiffany Wilke, Microtia Patient Liaison for Dr. Sheryl Lewin and Earicles Foundation Conference Coordinator
Tiffany Wilke's life changed the moment her son Manny was born with several medical conditions, including open ear canals and missing ears. She threw herself into the unknown world of medical research, hearing loss and hearing aids. Realizing the dramatic difference Cochlear Bahas made for her infant son, but the lack of insurance coverage in the state of Wisconsin for implants, she began a new journey as an advocate for access for all children. As a lead parent volunteer, Tiffany was an integral player in the passing of the Wisconsin Children's Cochlear Implant & Hearing Aid Bill, paving the way for other states to follow and mandate insurance coverage. Tiffany works fulltime as a Microtia Patient Liaison for Dr. Sheryl Lewin, Manny's surgeon, helping families navigate their way through surgery. In addition she is the Conference Coordinator for the Earicles Foundation, a nonprofit organization that helps children born without ears thrive through Education, Advocacy, Research, Surgery (EARS).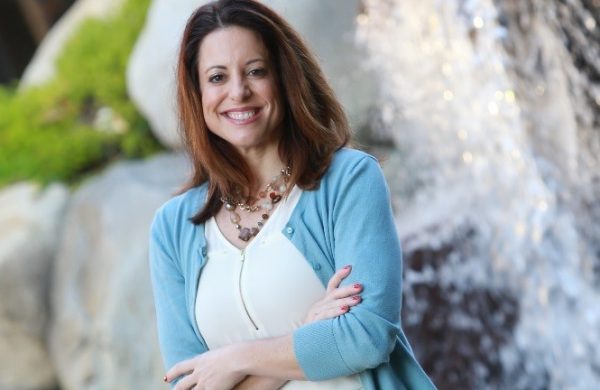 Jaime Vernon, founder and executive director of Songs for Sound
Jaime Vernon is the founder and executive director of Songs for Sound, a non-profit that provides awareness of hearing loss solutions, access to hearing loss testing and devices, and encourages action for those suffering from hearing loss and deafness. Songs for Sound aims to provide everyone with an opportunity to live a mainstream life full of sound and language, and of course, music.
The inspiration for Songs for Sound was personal, when Jaime's daughter, Lexi, was 14 months-old she was diagnosed as deaf, which was the end of a long journey of unanswered questions as her hearing loss had been missed up until that point. Lexi was implanted bilaterally at two years-old, and Jaime was left to wonder about other children who are missed, and what happens in less fortunate areas of the country. From that worry Songs for Sound was born. What began as an awareness and fundraising event charity grew to a nationwide mission with global goals that includes The Hear the Music Project, Hear the Music Kids Camp, International Missions to Jamaica, Jace Chapman Family Fund, Hear the Music Benefit Concerts and The Sound Network (coming soon). To date, Songs for Sounds has provided nearly 20,000 free hearing screenings also providing packets of electronic and print information tailored to hearing levels. SFS has toured over 600 events nationwide and visited over 25 states. They have also provided a free camp for 64 families and served 75 kids and staff at the Jamaica Christian School for the Deaf.

Barbara Kelley, Executive Director of the Hearing Loss Association of America (HLAA)
Barbara Kelley is the executive director of the Hearing Loss Association of America (HLAA). Hired by Founder Rocky Stone in 1988, Barbara has been a part of the organization's growth, beginning with editing the first issues of the SHHH Journal until most recently the award-winning Hearing Loss Magazine, now called Hearing Life. Serving as editor for the magazine for28 years has allowed her to influence attitudes, establish lexicon, and give people credible, reliable and timely information and support, through the printed word. She has also helped manage the office team, served as deputy executive director from 2008-2016, and worked on many of the HLAA programs.
As HLAA's chief executive officer since March 2016, Ms. Kelley is the primary spokesperson for the organization. She is responsible for overseeing the administration, programs, and strategic plan of the organization. Other key duties include fundraising, advocacy, marketing/media relations, and community outreach.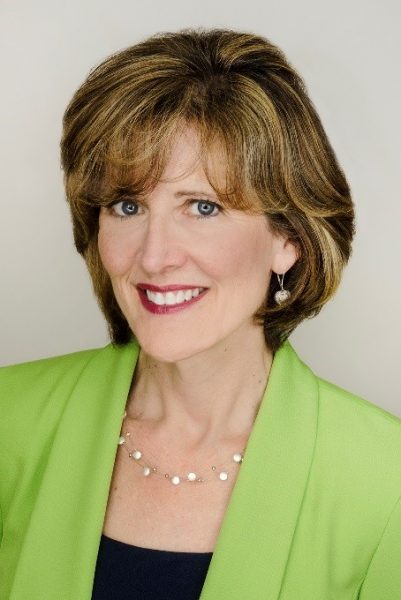 Find out more about what others are doing to make a difference in their communities on our Hear & Now Cochlear in Your Community blog!