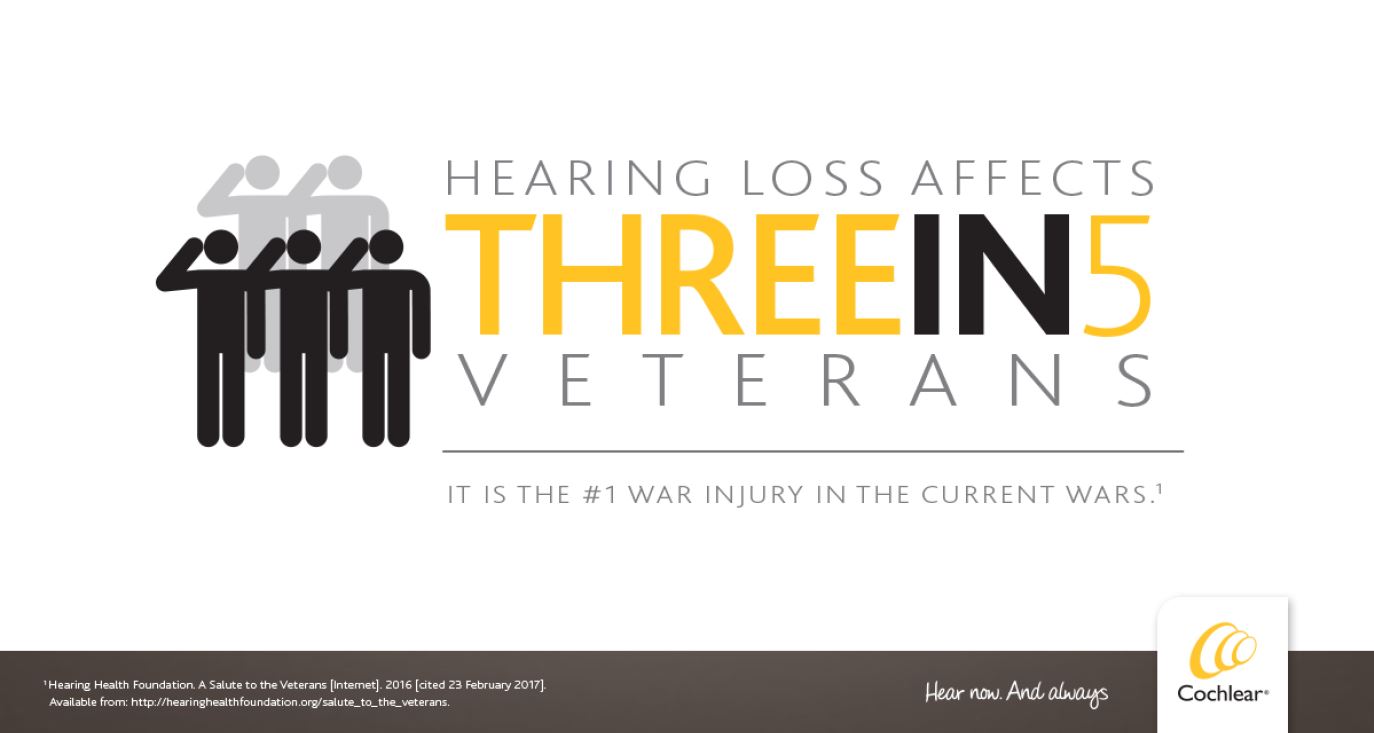 Did you know approximately 60 percent of returning military from Iraq and Afghanistan have acquired hearing loss or tinnitus due to noise exposure during service? According to the U.S. Department of Defense Hearing Center of Excellence, the numbers for those injured in the global war on terror effort are more than 350,000 service members with tinnitus and over 250,000 with hearing loss. [1]
Help us educate two million people about hearing loss and hearing solutions in 31 days! Take the Million Ear Challenge
[1] Hearing Health Foundation. A Salute to the Veterans [Internet]. 2016 [cited 23 February 2017]. Available from: http://hearinghealthfoundation.org/salute_to_the_veterans.