Audiologist, "dog mom", artist, foodie and horror aficionado, and Emily loves to help others on a broad scale. She shares her story and a few tips.
Where are you located?
I'm based in Arizona.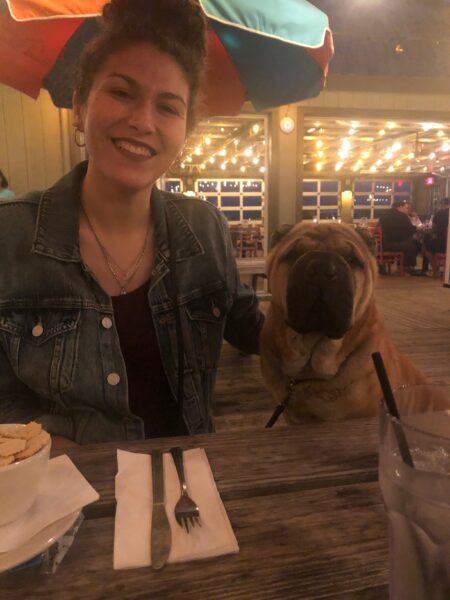 Where did you grow up?
Small border town in Southern CA. I've lived in Sacramento CA, St. Louis MO, Lebanon NH, and Philadelphia PA. ​
How long have you had a hearing loss and do you know what caused it?
Since 3.5 years old – progressive hearing loss; genetic testing was not a standard of care at the time, but we've determined it's genetic despite being the only person in my family with hearing loss.​
How long have you been at Cochlear?
11 months, started on 12/6/2021​.
What do you do at Cochlear?
Engagement Manager for the Southwest territory (AZ, NM, Southern NV).​
What has been your highlight of working at Cochlear?
Being able to help people on a broader scale rather than being confined to one audiology center.
What sound processor/s do you have?
I have Cochlear™ Nucleus® 7 Sound Processors on each side with the CI512 internals. I have the  Kanso® 2 Sound Processors as my backup devices.
What are your interests outside of work?
Many, many, concerts (w/ ASL interpreters), making cocktails or finding a good restaurant/bar, lounging around with Shiwa my Chinese Shar-Pei, watching movies & reading (very much into pop culture and horror)​.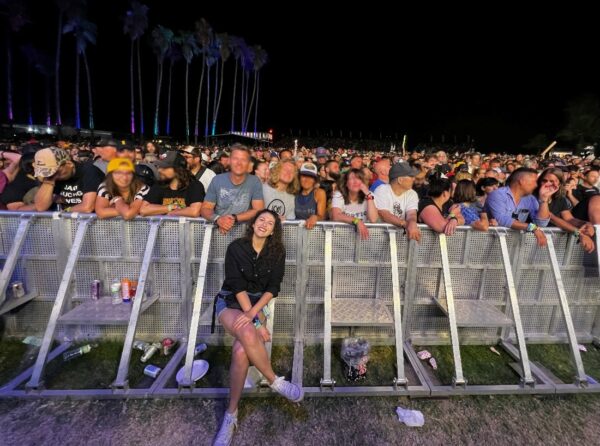 Any fun facts?
– I am an audiologist by trade and was implanted while I was in grad school (2017, 2018).​
– Two of my artwork submissions are somewhere in the Cochlear headquarters building in Colorado.​
– I marched in two Mardi Gras parades in New Orleans, LA with my high school marching band as a freshman. I played the alto  saxophone.​
Best "advice or tip" for other recipients?
Key to success: Realistic expectations, self-advocacy, and persistence​
Key to happiness: Patience and a good sense of humor.​
Visit Cochlear community on the Hear & Now blog to read more stories like Emily's and other Cochlear employees with hearing loss.