From his background in the music industry, to international travel, to managing foundations, Lewis, a Cochlear employee, shares his story with the goal of helping others.
Where are you located?
Sydney, Australia.
Where did you grow up?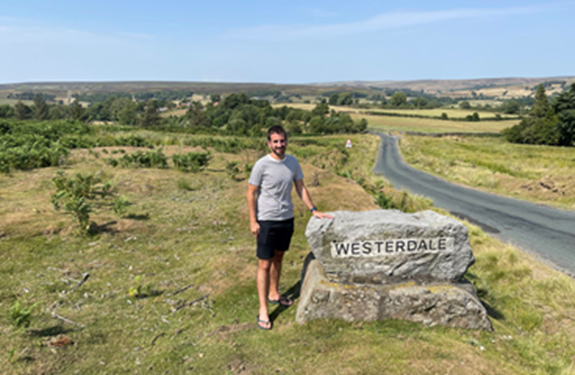 I grew up in North Yorks Moors National Park, UK. It's about five hours from London. After that I studied at university in Liverpool, UK before moving to Sydney when I was 21.
How long have you had a hearing loss, and do you know what caused it?
I was officially diagnosed with severe sensorineural hearing loss when I was 3 years old, and my hearing has slowly deteriorated ever since. When I reached my mid-twenties, my audiologist suggested getting a cochlear implant, and I haven't looked back. My hearing loss was caused by Pendred syndrome (a genetic disorder).
How long have you been at Cochlear?
I started in March 2020 and had two weeks in the office before working from home for the next few months.
What do you do at Cochlear?
I work in Global Strategic Marketing on the awareness team. The key projects I'm working on are the Malala Fund® and Cochlear Foundation partnership.
What has been your highlight of working at Cochlear?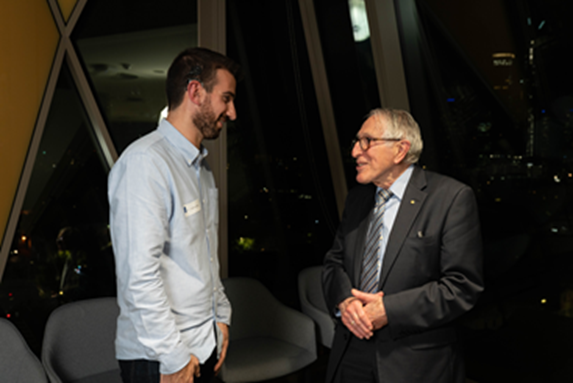 For the past year I've been lucky enough to manage Cochlear's relationship with Graeme Clark. He is such a lovely person and his continued dedication to helping more people hear is so inspiring.
What sound processor/s do you have?
I have a Cochlear™ Nucleus® 7 Sound Processor on my right side and a ReSound ENZO™ hearing aid on my left side. I'm excited to try the new Cochlear Nucleus 8 Sound Processors as soon as possible. The smaller size, lighter weight and future connectivity to more devices are all good reasons to give it a try.
What are your interests outside of work?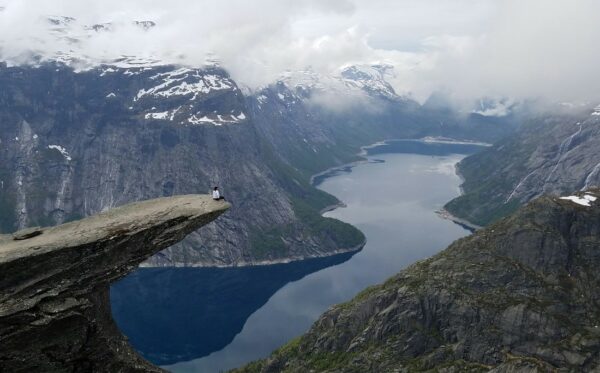 I love running, hiking, camping, and traveling with my wife. My favorite place we've visited is Norway. The landscape is stunning, and the highlight was a 12-hour hike through snow to a spectacular rock overlooking a lake and mountains.
Any fun facts?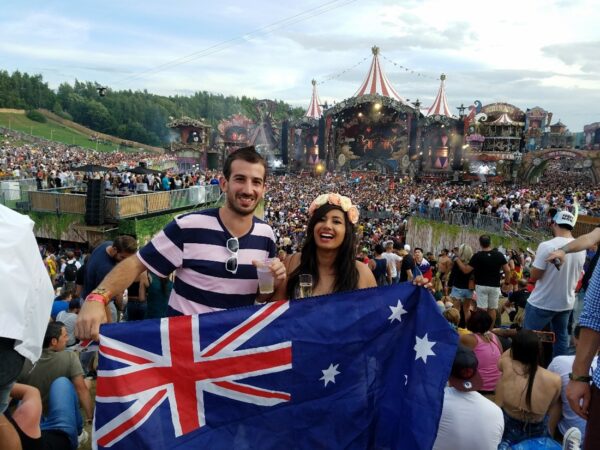 Before working at Cochlear, I lived in Amsterdam and worked in the music industry. I was lucky enough to travel to music festivals around the world and work with some inspiring artists including the legendary Quincy Jones! Many people thought it was quite ironic that someone with a hearing loss was working in the music industry, but my cochlear implant and accessories like the Cochlear Wireless Mini Microphone 2+ were a huge help during live performances. Most people didn't even know about my hearing loss.
Best "advice or tip" for other recipients?
Try and get into the habit of using ForwardFocus.1 And don't forget to turn it off when you leave!
Interested in the latest Nucleus 8 Sound Processor technology? [Learn more]
ForwardFocus can only be enabled by a hearing implant specialist. It should only be activated for users 12 years and older who are able to reliably provide feedback on sound quality and understand how to use the feature when moving to different or changing environments. It may be possible to have decreased speech understanding when using ForwardFocus in a quiet environment.every time you're in a noisy environment