Sylwia, a Cochlear employee from Germany, shares her passion for food, animals, the outdoors and how she uses her own experience of hearing loss to positively help and inspire others.
Where are you located?
I live in a small, green village called Langen near Frankfurt in Hessen, Germany. It´s the closest city to Europe's third biggest airport and known as the headquarters to the German air traffic control.
Where did you grow up?
I was born in Poland but grew up in Langen which is still my place of residence.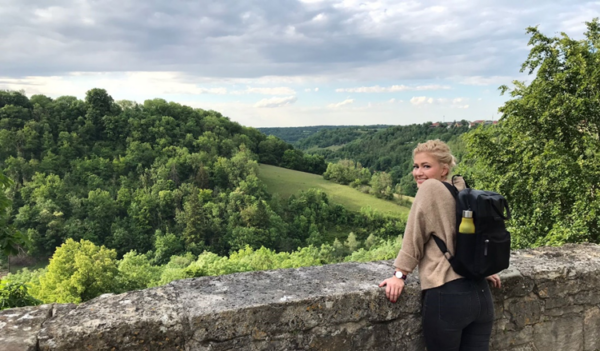 How long have you had a hearing loss, and do you know what caused it?
I was diagnosed when I was 11 years old. It was a progressive hearing loss, getting worse and worse with age. It is probably a genetic disease. I sadly didn´t know about cochlear implants for a long time and could have been implanted much earlier. I got my first cochlear implant 7 years ago, at 27 years old. My second 4 months later.
How long have you been at Cochlear?
I started working at Cochlear in May 2017. I marked my 5-year work anniversary, but sometimes it still feels like I just got here.
What do you do at Cochlear?
I work in the Sales department as an Account Manager Clinics. My main focus is to support the clinics through establishing and maintaining good relationships with the decision makers and health care professionals. My role is to be an advocate and trouble-shooter for my customers, where I increase awareness, drive growth, and ensure effective cooperation between all parties involved.
What has been your highlight of working at Cochlear?
Being able to work closely with the surgeons who performed my surgery is definitely something I am very grateful for. They changed my life entirely, and I´m very lucky to have the possibility to work with them hand in hand to make the hearing journey a little bit easier for the patients and raise the awareness around cochlear implants. It´s a true blessing when you can use your own experience of hearing loss and turn it into something positive to help and inspire others.
What sound processor/s do you have?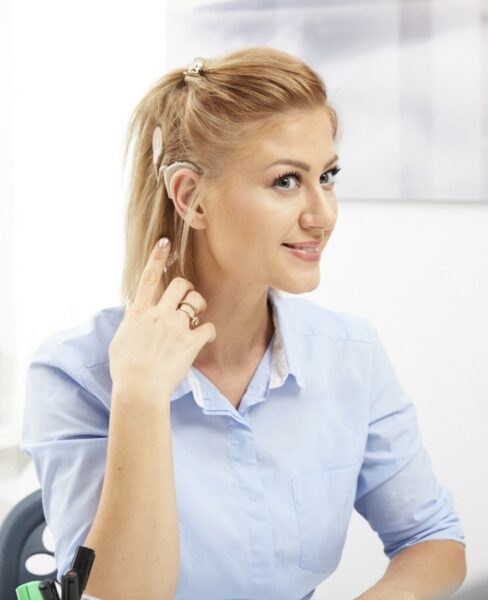 I wear the Kanso® 2 Sound Processors but also switch to my Cochlear™ Nucleus® 7 Sound Processors when I am on vacation, swimming1 or wearing a bike helmet. And I plan to upgrade to the new Nucleus 8 Sound Processors very soon.
What are your interests outside of work?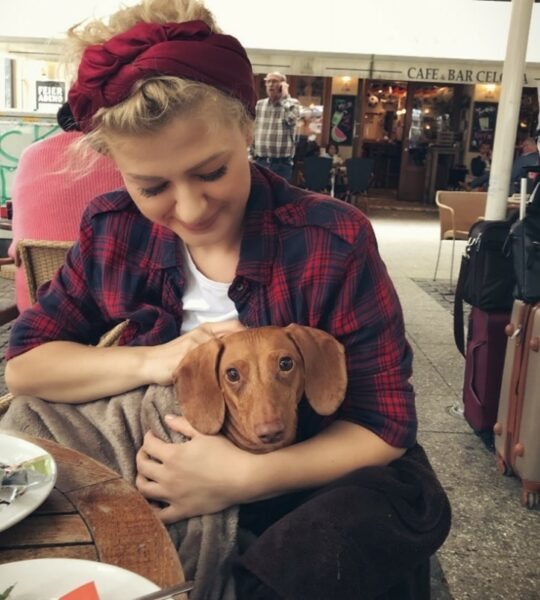 I am a foodie, who loves cooking. I couldn´t live without pasta and good books. I am always up for adventure, long road trips and discovering new places. I live close to a forest and enjoy hiking in the nature with my Dachshund.
Any fun facts?
When I was a child, I always wanted to be a veterinarian. I won an award from the city mayor for volunteering in animal shelters.
Best "advice or tip" for other recipients?
I like to reduce the microphone's sensitivity when driving a car or traveling in the train and listening to music or audio books. It helps lower the noise of the road traffic and makes the sound experience much better. I'm thanking Cochlear every day for the existence of ForwardFocus2– I don´t know how I managed conversations in restaurants before. I couldn´t live without it anymore.
Interested in the latest Nucleus 8 Sound Processor technology? [Learn more]
The Nucleus 7 Sound Processor with Aqua+ is water resistant to level IP68 of the International Standard IEC60529. This water protection means that the sound processor with the Aqua+ can be continuously submerged under water to a depth of 3 meters (9 ft and 9 in) for up to 2 hours. This water protection only applies when you use a Cochlear Standard Rechargeable Battery Module or Cochlear Compact Rechargeable Battery Module. The Nucleus 7 Sound Processor is water-resistant to level IP57 of the International Standard IEC60529 without the Aqua+ accessory for the Nucleus 7 Sound Processor.
ForwardFocus can only be enabled by a hearing implant specialist. It should only be activated for users 12 years and older who are able to reliably provide feedback on sound quality and understand how to use the feature when moving to different or changing environments.  It may be possible to have decreased speech understanding when using ForwardFocus in a quiet environment.